Parents complaints and awareness leads to churn in Mysuru education department
Under pressure from parents and activists, the Mysuru education department has come up with a slew of initiatives including holding an education Adalat every month, addressing issues and setting up an alternative education district Hunsur.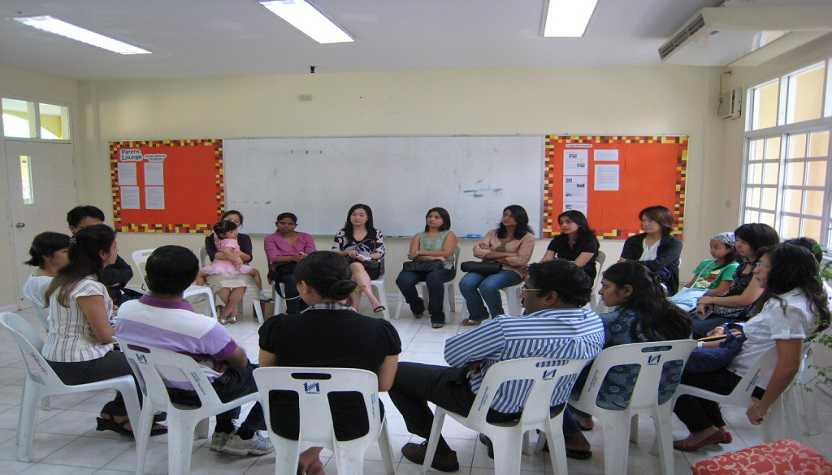 There is a lot of churning going on in education set up in Mysuru. It has come to such a head that it is proposed to hold an Education Adalat every month by the department of public instruction, Mysuru, to hear public grievances about school-related issues. It is decided that ZP CEO PA Gopal will be helming the meet.
At a meeting convened at Chamundi Vihar Stadium premises, parents complained on pretty much everything under the sun including RTE admissions, fee structure and various private aided and unaided schools. Then social activists, including Venugopal and Narasimha who are fighting for the cause, alleged that many schools across the city are misleading the people with false promises and also taking hefty fees.
Narasimha pointed out to a now familiar rant across the country, "Many private schools are pressuring parents to buy books and bags. A pair of socks costing Rs 100 or even less in the market is charged Rs 200. The books and bags given in these schools are costlier when compare to market rates. If parents fail to buy these books and bags, the school authorities threaten to cancel the admission for their wards. Fearing the consequences, parents have no option but to pay up for the books and bags. The education department should call for a meeting with parents and take stringent action against schools involved in such practices."
It is noteworthy that a lot of parents and parent bodies have protested against these practices in Maharashtra and the NCR already. He also alleged that this year, school managements have enhanced fees irrationally – what was Rs 8,000 last year was enhanced to Rs 20,000, and what was Rs 20,000 was enhanced to Rs 50,000.
As a viable solution, Gopal called upon DDPI Basappa to invite school heads and warn them that criminal cases will be filed against those found violating rules and regulations. He also said stringent action will be initiated against BEOs who did not take action against schools violating rules. Basappa said the Education Adalat will start in June and be held in the last week of every month.
Meanwhile, due to a rapid increase in the number of schools in Mysuru district, Gopal sent a request to the government for one more education district in Mysuru district, on the lines of Belagavi, which has two education districts, Belagavi and Chikkodi. If all goes as per plan, Hunsur will be an education district from the next academic year.
Gopal shared, "Every year, the number of schools in the district is increasing, so we have come up with a proposal for one more education district in Mysuru to handle things systematically. Formalities and complaints can be addressed immediately. The proposal is at the government level and if everything goes well, we may get Hunsur Education District functioning from 2017-18."
Gopal also called upon parents to give importance to government schools. "The quality of education is very good in government schools. My daughter too studied in a government school and is now studying BSc in Maharani's College in Mysuru," he said.
Image Courtesy: http://wells-school.com
Smile Foundation and Shell Launch STEM Project on Pi Day
The initiative will benefit less-privileged students from government schools.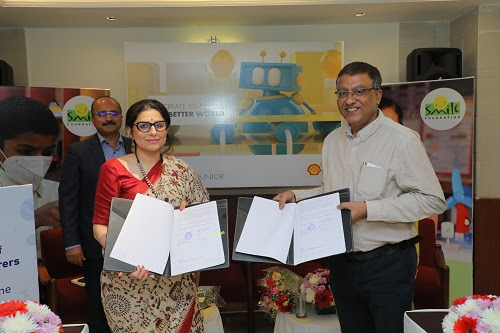 On the occasion of International Pi (π) Day, Smile Foundation and Shell launch 'NXplorers Junior' programme in three Indian states. NXplorers is Shell's global flagship Social Investment STEM (Science, Technology, Engineering, and Mathematics) educational programme aims to benefit over 25,000 children during the first year by enabling them to understand, navigate and address local and global challenges, as underlined in the Sustainable Development Goals (SDGs). NXplorers is also aligned with the National Education Policy 2020 and delivers societal benefits.
The innovative initiative will benefit less-privileged students from government schools and affordable private schools, studying in rural and hard-to-reach areas in the states of Andhra Pradesh, Telangana and Kerala. Its design also includes endeavour to create awareness amongst parents on the importance of STEM education, especially for girl children.
"Shell firmly believes that, provided with the necessary skills and guidance, young people can be a driving force to find sustainable solutions to the major global challenges of our time. Launched in 2018, Shell's global flagship STEM programme NXplorers is aligned with the National Education Policy 2020 that aims to transform India into an equitable and vibrant knowledge society. With the Smile Foundation partnership, we aim to expand this programme to Andhra Pradesh, Kerala, and Telangana and offer young minds the platform to design sustainable solutions to ease the pressure on food, water, and energy," said Ms. Latika Taneja, Head of Corporate Relations – India.
The programme is being rolled out in concurrence with the educational authorities of the respective state governments. Besides students, teachers, parents and communities are involved actively while implementing the programme so that it remains sustainable in the long-term.
"We are excited to roll out this innovative programme in India. We are hopeful that our children will not only leverage STEM education in building their future career but also will grow up and develop leadership ability in finding sustainable solutions in various walks of life," said Mr. Santanu Mishra, Co-founder & Executive Trustee, Smile Foundation.
The NXplorers Juniors will train both 6th and 7th grade students. NXplorers Juniors Level-I course will be delivered through a combination of teacher's guide, PowerPoint slides, and several instructional videos. The facilitator guide will outline the essentials to be covered in each session, exercises, discussion, checkpoint questions, a summary, assessment, and research to be undertaken by students after the session.
The United Nations Sustainable Development Goals (SDGs), exploring SDG Solutions, researching global goals, and developing a challenge and choosing a solution etc. are covered in the NXplorers Juniors Level-1.
NXplorers – Learning for a Life Time, envisions to provide a minimum of 3-5 years of NXplorers exposure to the students at various levels. The objectives include developing strong knowledge and skill set among students so that local and global challenges can be addressed by them. Developing sustainable models of implementation by engaging teachers, school leaders and communities effectively, creating awareness amongst parents regarding the importance of STEM education, especially concerning girl education are part of the overall goals.
About Smile Foundation
Smile Foundation is a national development organization directly benefiting over 1.5 million underprivileged children and their families every year through more than 400 welfare projects in education, healthcare, livelihood and women empowerment spread across 2,000 remote villages and urban slums in 25 states of India.
About Shell
Shell is one of the most diversified international energy company in India with over 10,000 employees and presence across upstream, integrated gas, downstream, renewable energy, and deep capabilities in R&D, digitalisation, and business operations; with a retail presence across six states – Karnataka, Tamil Nadu, Telangana, Maharashtra, Gujarat, and Assam.