PM launches key initiative on 1st anniversary of NEP2020
New Education Policy, assures our youth that the country is fully with them and their aspirations: PM Narendra Modi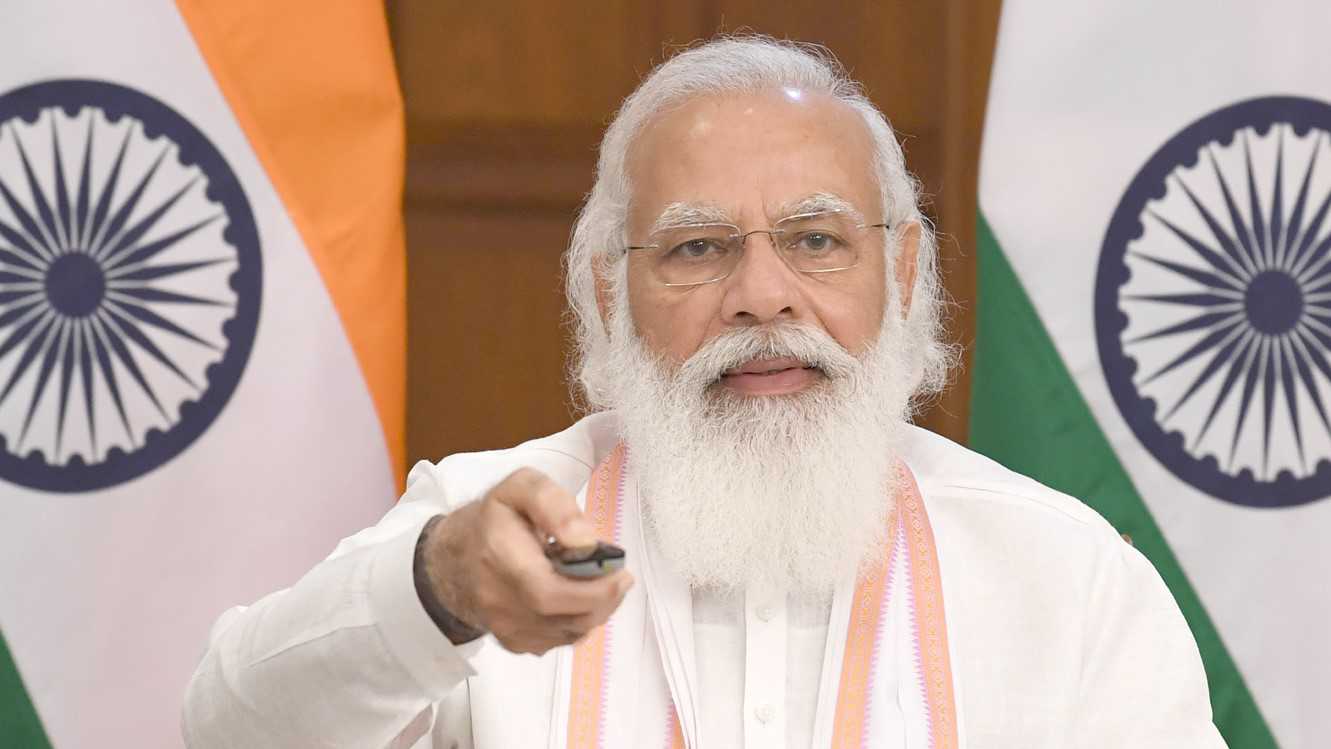 The Prime Minister, Shri Narendra Modi addressed policymakers in the domain of education and skill development, students and teachers, across the country via video conferencing, to mark the completion of one year of reforms under the National Education Policy 2020. He also launched multiple initiatives in the education sector.
नई राष्ट्रीय शिक्षा नीति को एक साल पूरा होने पर सभी देशवासियों और सभी विद्यार्थियों को बहुत-बहुत शुभकामनाएं।

बीते एक वर्ष में देश के आप सभी महानुभावों, शिक्षको, प्रधानाचार्यों, नीतिकारों ने राष्ट्रीय शिक्षा नीति को धरातल पर उतारने में बहुत मेहनत की है: PM #TransformingEducation

— PMO India (@PMOIndia) July 29, 2021
Congratulating the countrymen and students for New Education Policy completing one year, the Prime Minister lauded the hard work of teachers, professors, policymakers in realizing the New education policy on the ground, even during the difficult time of Covid-19. Noting the significance of the year 'Azadi ka Amrit Mahotsav', the Prime Minister said that the new Education Policy will play a major role in this important period. The Prime Minister said our future progress and growth are dependent on the level of education and direction given to our youth today. "I believe that is one of the bigger factors in 'mahayagya' of national development", said the Prime Minister.
The Prime Minister noted the changes brought by the pandemic and how normal online education became for the students. More than 23 hundred crore hits on DIKSHA portal bear testimony to the utility of portals like Diksha and Swayam.
नई 'राष्ट्रीय शिक्षा नीति' युवाओं को ये विश्वास दिलाती है कि देश अब पूरी तरह से उनके साथ है, उनके हौसलों के साथ है।

जिस आर्टिफिसियल इंटेलीजेंस के प्रोग्राम को अभी लॉंच किया गया है, वो भी हमारे युवाओं को future oriented बनाएगा, AI driven economy के रास्ते खोलेगा: PM @narendramodi

— PMO India (@PMOIndia) July 29, 2021
The Prime Minister noted the strides made by the youth from small towns. He cited great performance at the Tokyo Olympics by the youth from such towns. He lauded the efforts of the youth in the fields of robotics, AI, start-ups, and their leadership in industry 4.0. He said if the younger generation gets the environment suitable for their dreams, there is no limit to their growth. He stressed that today's youth wants to decide their systems and their world on their own terms. They need exposure and freedom from the shackles and restrictions. New Education Policy, assures our youth that the country is fully with them and their aspirations. The artificial intelligence programme which was launched today will make the student future-oriented and will pave the way for an AI-driven economy. Similarly, National Digital Education Architecture, (NDEAR) and National Education Technology Forum (NETF) will go a long way in providing a digital and technological framework to the entire country, the Prime Minister said.
भारतीय साइन लैंग्वेज को पहली बार एक भाषा विषय यानि एक Subject का दर्जा प्रदान किया गया है।

अब छात्र इसे एक भाषा के तौर पर भी पढ़ पाएंगे।

इससे भारतीय साइन लैंग्वेज को बहुत बढ़ावा मिलेगा, हमारे दिव्यांग साथियों को बहुत मदद मिलेगी: PM @narendramodi #TransformingEducation

— PMO India (@PMOIndia) July 29, 2021
The Prime Minister highlighted the openness and absence of pressure in the New Education Policy. He said that there is openness at the policy level and openness is also visible in the options available to the students. Options like multiple entry and exit will free students from the restrictions of staying in one class and one course. Similarly, the modern technology-based Academic Bank of Credit system will bring revolutionary change. This will give confidence to the student in choosing stream and subjects. 'Structured Assessment for Analyzing Learning levels', SAFAL will take away the fear of examination. The Prime Minister reiterated that these new programmes have the capability to change India's destiny.
21वीं सदी का आज का युवा अपनी व्यवस्थाएं, अपनी दुनिया खुद अपने हिसाब से बनाना चाहता है।

इसलिए, उसे exposure चाहिए, उसे पुराने बंधनों, पिंजरों से मुक्ति चाहिए: PM @narendramodi #TransformingEducation

— PMO India (@PMOIndia) July 29, 2021
Quoting Mahatma Gandhi, the Prime Minister emphasized the importance of local languages as a medium of instruction. The Prime Minister informed that14 engineering colleges of 8 states are starting to impart education in 5 Indian languages Hindi, Tamil, Telugu. Marathi and Bangla. A tool has been developed for translating engineering courses into 11 languages. This emphasis on mother tongue as the medium of instruction will instill confidence in the students from a poor, rural, and tribal background. Even in elementary education mother tongue is being promoted and Vidya Praveshprogamme, launched today, will play a big role in that. He also informed that Indian sign language, for the first time, has been accorded the status of language subject. Students will be able to study it as a language also. There are more than 3 lakh students who need sign language for their education. This will give a boost to Indian sign language and will help the divyang people, said the Prime Minister.
भविष्य में हम कितना आगे जाएंगे, कितनी ऊंचाई प्राप्त करेंगे, ये इस बात पर निर्भर करेगा कि हम अपने युवाओं को वर्तमान में यानि आज कैसी शिक्षा दे रहे है, कैसी दिशा दे रहे हैं।

मैं मानता हूं भारत की नई राष्ट्रीय शिक्षा नीति राष्ट्र निर्माण के महायज्ञ में बड़े factors में से एक है: PM

— PMO India (@PMOIndia) July 29, 2021
Underlining the critical role of teachers, the Prime Minister informed that from the formulation stage to implementation, teachers are an active part of the New Education Policy. NISHTHA 2.0, launched today will provide training to teachers as per their needs and they will be able to give their suggestions to the department.
Prime Minister launched the Academic Bank of Credit that will provide multiple entry and exit options for students in Higher education; 1st Year Engineering Programmes in Regional Languages and Guidelines for Internationalization of Higher Education. The initiatives to be launched also included Vidya Pravesh, a three-month play-based school preparation module for Grade 1 students; Indian Sign Language as a Subject at the secondary level; NISHTHA 2.0, an integrated programme of teacher training designed by NCERT; SAFAL (Structured Assessment For Analyzing Learning Levels), a competency-based assessment framework for Grades 3, 5 and 8 in CBSE schools; and a website dedicated to Artificial Intelligence. The event also witnessed the launch of the National Digital Education Architecture (NDEAR) and the National Education Technology Forum (NETF).
Click Here to read the text of the Prime Minister's address (in Hindi).
New Age Instructional Techniques
Traditional pedagogical techniques, based on a teacher explaining a topic and students taking notes, may still be helpful occasionally. Still, education today revolves more around encouraging the students to awaken their curiosity and desire to learn.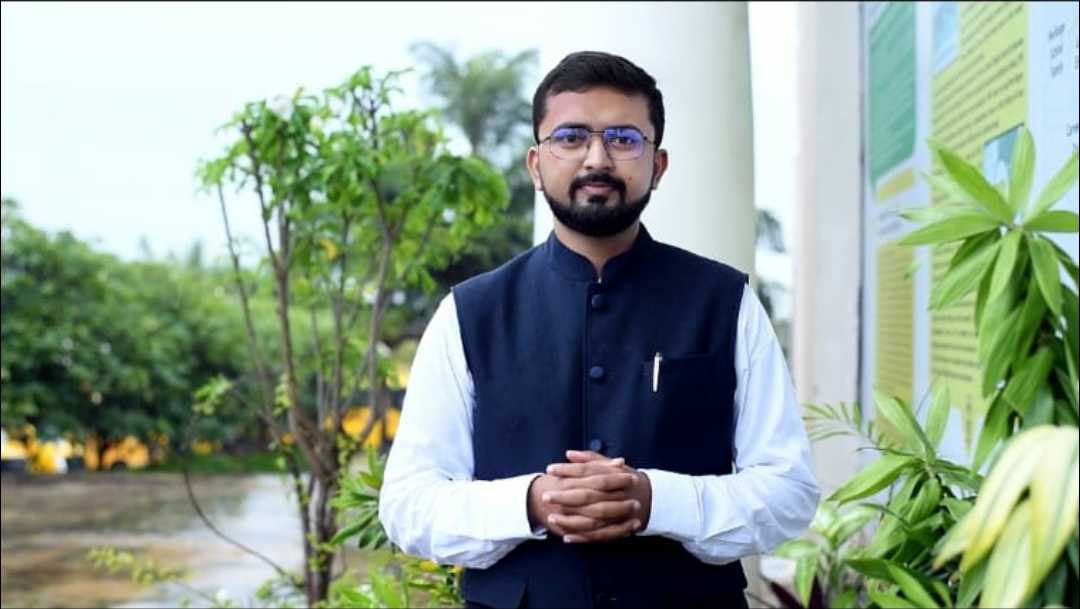 Education and its purposes have evolved over time. The meaning of 'knowing' has changed from remembering and repeating information to finding and applying it. Education helps students identify their critical purpose in life. It is really a tool to enable young minds to become lifelong learners. It empowers them to be able to tackle any challenge that life throws at them.
The purpose of being an educator is to make the world a better place. Where people are empathizing, caring, and capable of understanding each other. The prime objective of education is to nurture the leaders of tomorrow. To impart quality knowledge and learning so that the young generation becomes responsible and future global leaders and citizens.
Advanced research in education philosophy and brain science has had a tremendous impact on instructional strategies for the classroom. As a result, the educational paradigm has seen a transitional shift in instructional strategies over the past few years. Educators now are required to step out of their comfort zone of the traditional mode of teaching confined to classrooms.
Teachers are now bound to integrate the new instructional strategies to make a mark in the educational arena. A number of different teaching techniques have emerged during this transition and due to this change in education. Some of the research-backed pedagogical practices that are appropriate for 21st-century classrooms are:
Reciprocal Teaching:
Reciprocal teaching is a method in which students in small groups predict, clarify, question, and summarize a scaffolded reading comprehension. It is similar to a small group of students sitting in circles and using a communal constructivism approach to making meaning. Here each student takes the role of both learner and teacher within the group. This technique allows the students to develop a shared understanding of the text and supports the students who find it difficult to comprehend complex texts.
Student-generated questions :
This technique allows students to work individually or collaborate with peers to generate their own set of questions based on Bloom's Taxonomy template. This technique enables students to go through a rigorous thinking process of divergent and convergent thinking that ultimately ends with a reflection-based task to summarize their learning.
Higher-order thinking questions:
This technique of instructional learning is a must-have in every classroom. Critical thinking is essential as it allows students to apply the knowledge to a context different from the one that was initially learned. Using this strategy and adding cases and real-life situations to these questions allows children to develop relevance and motivation.
Reflection questions:
Metacognition – the science of thinking about learning is a potent tool that should be used in every classroom. This allows children to strengthen their understanding and retain the information for a longer period of time. Questions like the muddiest point today? What were my three takeaways from the last 30 minutes? How would I use this learning to make my day better? And many more allow students to reflect on their learning and evolve themselves as lifelong learners.
Taking a constructivist approach, these techniques or strategies allow the learners to accommodate and assimilate knowledge. When a teacher uses group work he/she is leveraging the true nature of learning. This collective activity allows and enables the students to find relevance in the learning environment. Moreover, it will enable learners to have agency over their learning by modeling a real-world situation. Often when a teacher starts using collaborative approaches, various reasons like unequal participation deter it. The classroom space dons a chaotic look, and the teacher has no control. All these have to be minutely dealt with by developing as a facilitator rather than a sage on the stage. Working in groups allows children to develop essential life skills like empathy, compassion, and critical thinking.
Traditional pedagogical techniques, based on a teacher explaining a topic and students taking notes, may still be helpful occasionally. Still, education today revolves more around encouraging the students to awaken their curiosity and desire to learn.
About the author:
Siddharth Rajgarhia is Chief learner and Director at Delhi Public School Nashik, Varanasi, and Lava Nagpur. Having 10 years of experience in leading schools. He is an avid Mindfulness practitioner and believes in lifelong learning