Read this to know more about Law as a career option
Today law students are better equipped than those about 10-15 years ago. The legal profession has undergone many substantial changes in the past decade. Gone are the days when studying law was equated with only litigations and filing cases in the court.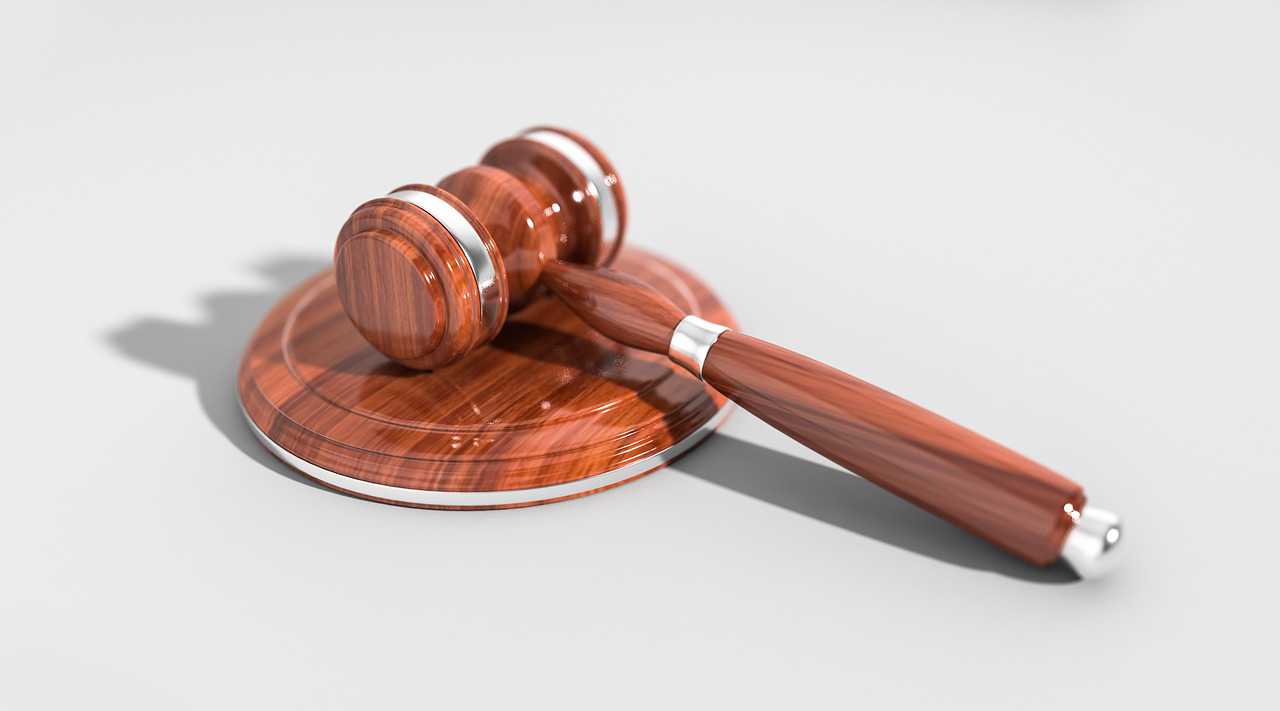 "Well, I see you've sold your soul to the devil for riches. How can you defend someone you know to be guilty? You, lawyers are heartless and cold-blooded." Such social stereotypes are commonly heard about lawyers and advocates, scaring students to take up law as a career, though it's also considered to be honorary on the other hand.
From writers to politicians, the profession of law has donned many hats. Mahatma Gandhi, Dr Rajendra Prasad, and Abraham Lincoln were all famous lawyers. Studying law has been one of the popular career choices in India next to medical and engineering. However, the intensity of reading required to be invested in the legal profession makes students creep away from it.
But if only the intense reading hours are keeping you away from this lucrative profession, it's time to think again! Which profession nowadays doesn't demand an investment of time, hard work, and full-time commitment? None!
And if you are stressed about the stereotype thinking of the society about the advocates, it's part of any profession in today's times. No profession is loaded with only benefits or only losses. Each has its own pros and cons.
Take for example the medical profession, a profession most noble in its character. Yet, people feel that doctors are losing compassion and are not humane. They can't feel the pain of the patients and just work mechanically in any case they attend –which is not true.
Similarly, law is the profession where the person has to be tough yet tender, rational as well as compassionate towards his clients. Lawyers are people who work for the advantage of people, to bring justice to them and the society, though this is sometimes not understood by the layman.
Additionally, the scope of the profession is very good. Today law students are better equipped than those about 10-15 years ago. The legal profession has undergone many substantial changes in the past decade. Gone are the days when studying law was equated with only litigations and filing cases in the court. Nowadays, law professionals can mark their presence in many corporate firms, law agencies, administrative sector and much more.
If you find yourself in a situation where you feel like studying law but you don't want to be a lawyer, no reason to panic. The skills and competencies you develop during your study time are relevant for many alternate careers too. Studying law rewards you with skills like good communication, excellent memory, a flexibility of mind, authoritative skills, logical reasoning and an ability to think out-of-the-box.
Being a student in an environment of changing times, you are aware of the employability rules of today. You understand that success beyond university isn't just about grades; it's also about having a set of job-related skills, ones which the legal profession will confer you with.
"You are in the final year of your law college. And everyone's eyes are on you. Where will you join? Which court will you practice in? What will be your salary? And so on……."
But hearing the name of the court sends shivers down your back. You were not carved out for the courtroom……"Did I make a mistake by opting for a career in law?" is the question that strikes forth in your mind now.
Do not panic. The legal knowledge and the skills you acquired are useful in other sectors too, besides the courtroom. Company secretary, legal publishing, tax consultancy, administrative services, insurance sector and others pave the way for your success as a legal professional. As said, gone are the days where every degree would have limited job prospects to choose from, be it medical, engineering, law or any other vocational courses.
Moreover, the civil and criminal laws were the only branches in the previous times for lawyers to specialise in. But now……now you have a list of options; corporate, taxation, labour, cyber, international laws, and intellectual property. And as the number of options increases, so does the scope of the profession.
Concerning the monetary rewards of the profession, it pays off attractively; though patience is demanded at your end. The beginning may be sluggish but the future in the profession is highly promising.
Recalling the words of Prashant Bhushan, Senior Advocate at the Supreme Court of India; he said, "Do not look at the law as a means for making money but as an instrument for securing justice to the people of your country. Engage in the issues of public interest."
"One of the great things about being in the legal profession is that you come to learn about a large number of important public issues from people who are experts in the field on a one-to-one basis, something you could never do otherwise. It's a very rich and rewarding experience" says Prashant.
You need to take this career as a mission that will help you to groom and sharpen your communication skills, drive you to think logically and put your points rationally. Since it's an honourable career, it will surely return you a promising future.
His words may sound motivational, but not rational for all. After all, the amount of money you need to invest and the financial gains do carry some amount of importance, however little it may be, especially in a country like India.
Investment in the profession in terms of finances range from 2-3 lakhs depending upon the institution you choose for your admission but yes, it's weightier in terms of time, patience and hard work. Nevertheless, this investment is worth it and earns you a handsome income ranging from 20,000 to 5 lakhs with advancing career. But, rewards depend upon your calibre, expertise in case handling and the institution you studied in.
Getting there is easy where you can either opt for a 3-year course after graduation in any discipline or a 5-year integrated course directly after class 12; the second one being the preference of the majority. Talking about the benefits of the integrated course, Dr. Thomas Mathew, Co-Convener of the Common Law Admission Test (CLAT) Committee says "Bachelor of Law (LLB) is a traditional 3-year long degree which students can pursue after having completed their Bachelor's degree. On the other hand, Bachelor of Arts Bachelor of Law (BA LLB) is an integrated degree for students whose objective is very clear. With this course, students will be able to focus more. Besides the theoretical knowledge, students are also given practical experience of court."
"Studying Law for three or five years doesn't mean that you get buried under tonnes of Indian Penal Code or Intellectual Property Rights. Internships and moot trials held at the institutes help you blend theoretical knowledge with practical challenges", says Prof. (Dr) Faizan Mustafa, Vice-Chancellor NALSAR Hyderabad.
However, admission in a law college requires you to clear one of the following entrance examinations:
CLAT- Common Law Admission Test is the national level law entrance exam to secure a seat in any of the 14 National Law Universities (NLUs), TNNLS Tiruchirappalli, DSNLU Visakhapatnam, Nirma Ahmedabad etc.
LSAT- Law School Admission Test is a standardised test of reading and verbal reasoning skills.
DU LLB/LLM – Faculty of Law, University of Delhi conducts a separate entrance examination for admission to LLB and LLM courses.
SET Symbiosis- Symbiosis Entrance Test is a common written test conducted for taking admission to undergraduate law programs offered by various institutes under Symbiosis International University.
ULSAT- UPES Law Studies Aptitude Test is conducted by the University of Petroleum and Energy Studies (UPES) to grant admission to undergraduate courses in Corporate Laws, Cyber Laws and Intellectual Property Rights.
The law courses are regulated by the Bar Council of India which also sets the rules and regulations concerning the practice of the legal profession in the country.
But students opting for a career in law must remember that the profession demands loads of patience, logical skills, hard work and dedication to achieve success in your career. Therefore, they must be ready to undertake this pledge before joining a law course.
The road may seem tough for the beginners but anything is possible with hard work and determination. It's advisable to train under a Senior Counsel for a few years early in your career to achieve the necessary expertise.
We delivered the synopsis of choosing law as your career after high school. But it would be incomplete without the information of the institutes where you can apply for the same. So here is the list of the top institutes in India to pursue a course in law:
National Law School Of India University (NLSIU), Bengaluru
Faculty of Law, University of Delhi, Delhi
National Academy of Legal Studies and Research University (NALSAR), Hyderabad
Gujarat National Law University, Gandhinagar, Gujarat
Indian Law Society (ILS), Pune
The West Bengal National University of Juridical Sciences (WBNUJS), Kolkata
National Law Institute University (NLIU), Bhopal
Symbiosis Law School, Pune
National Law University (NLU), Jodhpur
Faculty of Law, Banaras Hindu University, Varanasi
Educating the Heart, Mind and Body
True education, which comes with an educated heart, mind, and body, helps us overcome our prejudices and become wholesome human beings who are not only intellectually sound but also physically productive and socially conscious.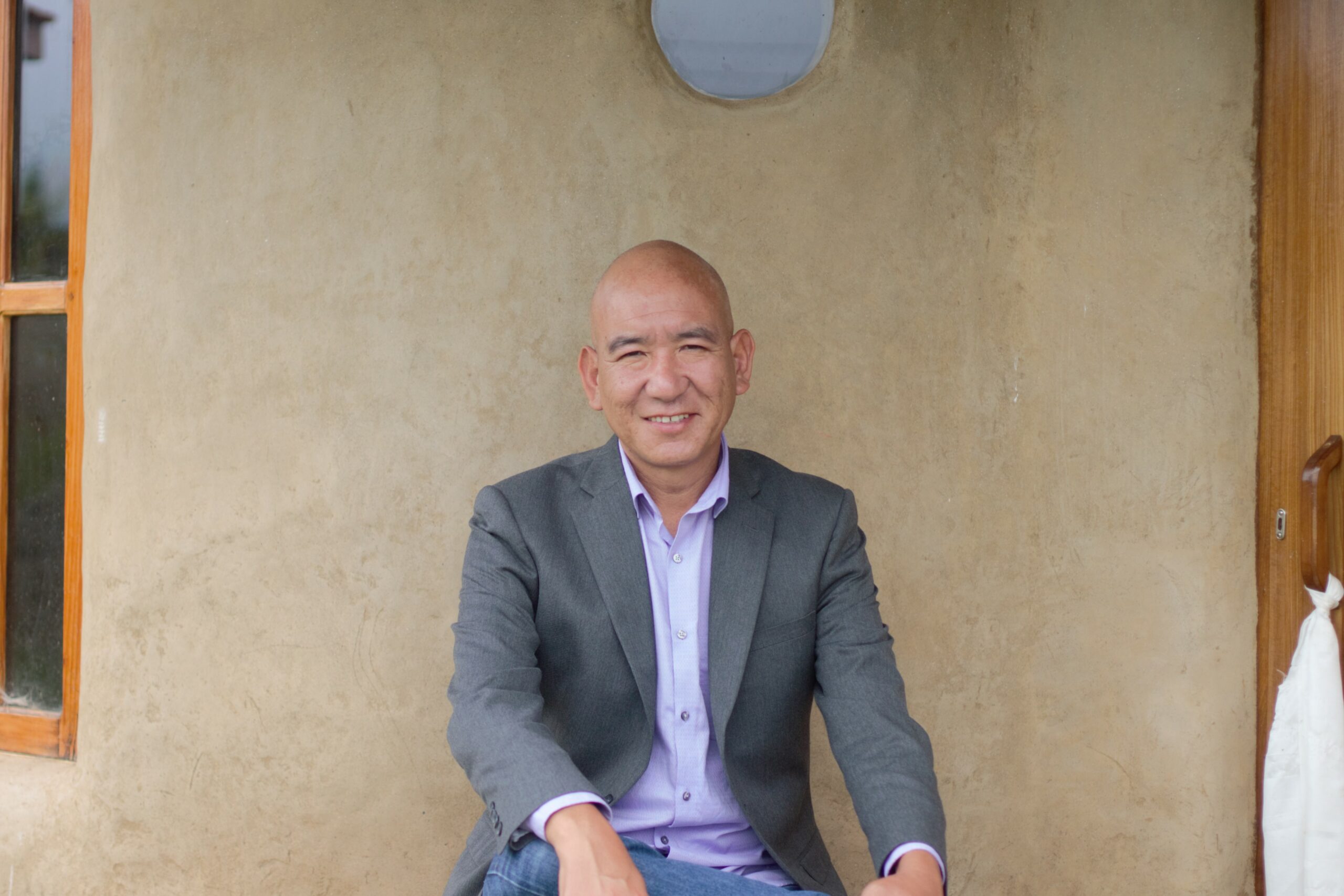 Educating the mind without educating the heart is no education at all!

Aristotle
The above adage by Aristotle implies the importance of imparting values like empathy, compassion, resilience, rationality, humanity, accountability, integrity, confidence, and courage through education. True education, which comes with an educated heart, mind, and body, helps us overcome our prejudices and become wholesome human beings who are not only intellectually sound but also physically productive and socially conscious.
In considering the opening paragraph, are we ready to re-envision our learners and rethink their education? Are we ready to prepare our children for an unknown future and make them believe in their potential to create the future they desire? 
I believe the immediate responses would be: Undeniably! It is the need of the hour! However, preparing the creators of the future requires an internal shift in the adults' mindset—be it parents, educators, or policymakers.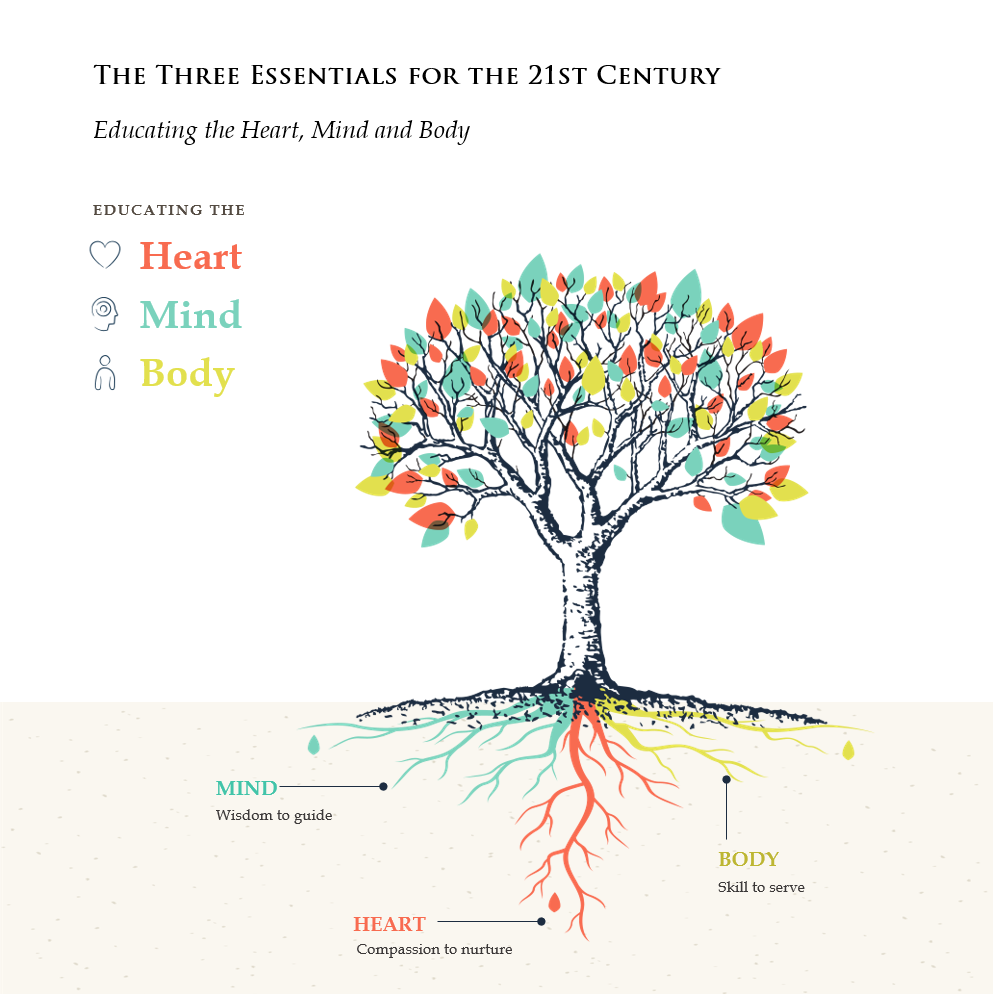 At Jhamtse Gatsal, a young children's community that I started in 2006 to raise and educate children from backgrounds of trauma and adversity from my remote region in Tawang, Arunachal Pradesh, we believe that education must align every child's potential, developmental needs, and dreams with their talents and abilities. It must focus on the processes of learning over outcomes as well as nurture each child's unique competencies, skills, and pace of growth. Finally, it must foster holistic student learning and expression in academic, social-emotional, artistic, and essential life skills.
Embracing a gardener's approach because Jhamtse Gatsal means Garden of Love and Compassion, our educational approach values every child. Each adult at Jhamtse Gatsal acts like a gardener and sees children as unique seeds with their own growing needs and contributions. We believe that every child is like a tiny seed with the immeasurable potential to grow into healthy, thriving, and abundant trees. Thus, our educational model places the child at the center, and through the right nurturance and a conducive environment, lets their potential emerge from within.
I believe that today's learners require an education system and learning environment which enhances creativity and engagement rather than conformity and compliance to make the transition from seeker to a creator mindset. A truly educated person understands the purpose of creation. S/He works with intelligence for the benefit of everyone. Hence, at Jhamtse Gatsal, we focus on fostering an understanding of interdependence and responsibility to nurture our children as individuals, but not make them individualistic.
The National Education Policy 2020 is a step in the right direction towards such nurturance. Its rootedness in the rich heritage of ancient and eternal Indian thought of pursuit of knowledge (jnan), wisdom (pragyaa), and truth (satya) being the highest human goal which is supported by modern-day technological developments strongly resonates in the educational model being practiced at Jhamtse Gatsal.
When we educate the heart, mind, and body of each child through a learn, reflect, and engage pedagogy, it enables our children to cultivate compassion to nurture, wisdom to guide, and skill to serve. I believe such learning equips children with skills to create an equitable and sustainable future for themselves and others. To achieve this goal, our education needs to transition from schooling with siloes of academic, extra-curricular, vocational, life skills, or social-emotional learning. Given the rapid post-liberalization growth, climate change, and a pandemic that brought humanity to a standstill, fostering adaptability, resilience, and human-centric skills are the need of the hour. All these skills must be interwoven to raise conscious, responsible, and capable human beings.
Such preparation necessitates us—the adults—to be willing to unlearn and relearn first. Simply incorporating skill-building or social-emotional programs as extra-curricular activities is not enough. Learning must give mainstream emphasis and time to foster a diverse range of skills to enable children to create the future they desire. Our National Education Policy 2020 has broadly mapped out how such interconnected learning can be achieved. Now curricula need to be developed to translate it into action.
Furthermore, simply reimagining curricula that accommodate the three essentials of educating the heart, mind, and body as well as the diverse learning styles of all children is not enough to meet the educational needs of all learners. We also need to imagine a new generation of learning spaces that can support our learners and educators to engage with and deliver progressive curricula.
To my mind, the new generation of learning spaces must include the following aspects:
Utility
Be adaptable, spacious, and flexible learning spaces, designed for efficient access, and which can respond to the needs of all learners, educators as well as the evolving technologies needed to fulfill the present and future needs of our learners.
Wellbeing
The design of the reimagined learning spaces must be comfortable, safe, and healthy for children while stimulating their emotional wellbeing.
Significance
Research has shown that when a physical learning space embodies its 'inherent pedagogy,' the cultural, psychological, and behavioural attributes of the physical space shape both the learning and the teaching. Envisioning our learning spaces to manifest our values, as was the case in generations past, would inspire learners to imbibe these principles.
When the design of our learning spaces is inherently suited to enhance the educational experience of all learners, it would allow learners to make choices and experiment with learning techniques to ultimately discover how they learn best and where their true passions lie. It would equip educators with a greater capacity to effectively respond to the diverse learning needs of their learners.
Last but not the least, the Covid-19 pandemic lay bare the existing fault lines within the educational system and reinforced the importance of technology in narrowing the long-standing gaps, disparities, and inequities. I envision a Classroom 2.0 which would pair humans and technology and enable parents, educators, and policymakers to reimagine and rethink the design and development of digital infrastructures to achieve inclusive, equitable, and quality education for all.
About the author:
Lobsang Phuntsok is a former Buddhist monk whose work is focused on transformative education, sustainable development, and social entrepreneurship. In 2006, he started Jhamtse Gatsal Children's Community in Lumla, Arunachal Pradesh – a loving home and learning environment for 100+ children from backgrounds of trauma and adversity.
Jhamtse Gatsal is a right living laboratory practicing the principles of love and compassion in raising our children through an integrated educational model which focuses on the Three Essentials of the 21st Century: Educating the Heart, Mind, and Body.
Jhamtse Gatsal has been featured in the Emmy Award winning documentary, Tashi and the Monk. Lobsang is a global speaker on raising and educating children mindfully and compassionately. He has given keynote addresses at the United Nations during the Universal Children's Day celebrations, the Ministry of Education in Israel, and at diverse learning platforms within India and internationally. He has received several prestigious awards including the Spirit of Humanity Award from the Americares Foundation and the State Gold Medal from the Government of Arunachal Pradesh.