Sangeeta Giri led NGO equipping schoolchildren with skills to fend of sexual abuse.
Sahas, a non-profit foundation, helmed by Sangeeta Giri, 43, in 2012, is working towards raising awareness and running safety programmes for children of age 2-10 years. As a part of the programme, a safety club book is distributed to kids on safety skills containing illustrations and exercises.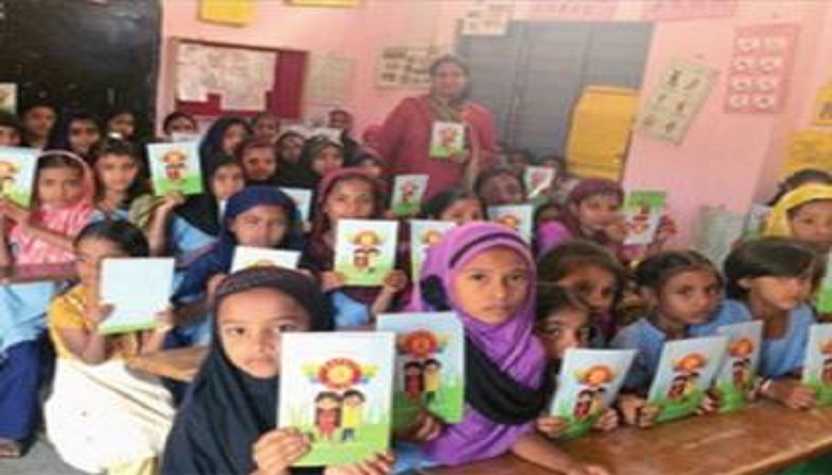 A staggering 53% of Indian children face some form of sexual abuse while growing up. This statistic is enough to make one recoil in horror until one discovers the feeble attempts made by the government and private schools alike to bring this statistic down when the horror just doubles in intensity.
Sahas, a non-profit foundation, helmed by Sangeeta Giri, 43, in 2012, is working towards raising awareness and running safety programmes for children of age 2-10 years. Sahas was started in Hyderabad by Sangeeta's sister Sumana Rao and her childhood friend Chandana Raju. Sangeeta, whose is director of sales at VMWare India in her day job is in charge of the NGO' Bengaluru chapter.
However, sometimes just the intention to help is not enough. The NGO realised it the hard way when most schools refused to entertain them. "The private schools I reached out to did not have a set process. The government schools I spoke to were uncertain about how we could speak of sexual abuse as the topic was taboo," recalls Giri.
Ultimately, she reached out to minister of agriculture Krishna Byre Gowda. "He not only responded but put me in touch with his wife Meenakshi who helped me gain access to schools and gather volunteers," says Giri.
Slowly, the initiative gained momentum. Money started coming in after the Giri invested the first ₹1,00,000 from her personal savings into Sahas. Continued interactions with schools showed Giri that government schools needed these workshops more than other schools. "Long distances from home to school, working parents who have no choice but to leave their children unattended and limited or no access to toilets at home keep these children in constant fear of abuse," she says.
Giri reveals that almost 95% of such incidents go unreported. It is only when you encourage children to speak that you realise the horrors that lie beneath the surface. As a part of the programme, a safety club book is distributed to kids on safety skills. The book has been designed with intuitive illustrations and covers topics that include safety at home, on the road, safety when the kids are on their own, good touch and bad touch. The book lists important numbers to remember and activities at the end that reinforce the learnings of the book. Sahas has close to 20 volunteers from different walks of life today.
Says Meenakshi Byre Gowda about Giri's work: "In government schools, parents are not as involved and they have limited access to information. Sahas is doing a great job in filling the gap there, for both girls and boys, who are equally at risk from sexual predators. I would urge more people to get involved with a cause like this in whatever capacity so that Sahas can keep doing this remarkable work."
NIOS celebrates 33rd Foundation Day
Dr. Subhas Sarkar addresses the 33rd Foundation Day Celebrations of NIOS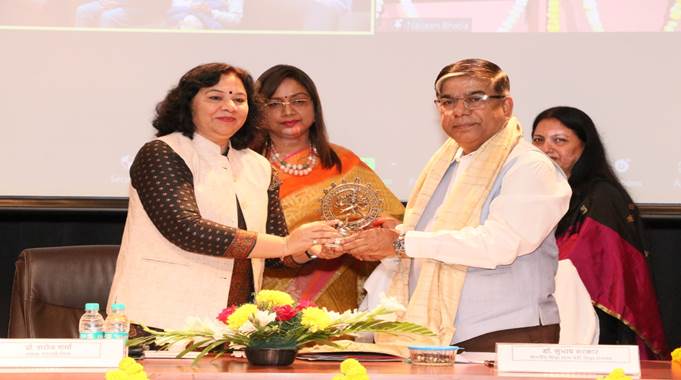 Union Minister of State for Education, Dr. Subhas Sarkar addressed the 33rd Foundation Day Celebrations of NIOS as the Chief Guest.
The function was attended by senior officials of the Ministry of Education, Chairpersons of educational institutions, Heads of Departments, officers, and staff of NIOS. Prof. Naval Kishore Ambasht, former Chairman, of NIOS and Pro-Vice Chancellor, of the Central University of Haryana, Prof. Sushma Yadav graced the occasion.
Dr. Subhas Sarkar in his address appreciated the various programmes and schemes of NIOS and said that NIOS is lighting the lamp of knowledge all over the world. Talking about the Azadi Ka Amrit Mahotsav, he mentioned that today's children will be young people in the age group of 30-40 years on the completion of 100 years of independence and will be responsible for building our nation.
He said that the Ministry of Education has entrusted NIOS with several responsibilities such as developing inclusive education resources, expanding the open and distance education system in states/UTs, translating all courses into more languages as required, creating Indian Knowledge Tradition based courses and propagating Indian culture by translating them into major foreign languages. He also praised the programmes of NIOS enrolling 10 crore adults under 'Basic Literacy Assessment', training of in-service teachers, Gender Green Project, and training in Yoga. He said that Indian Sign Language as a subject at the secondary level has been acknowledged on national and international platforms. He described the launch of an e-library called 'DEEP' by NIOS as a big step forward.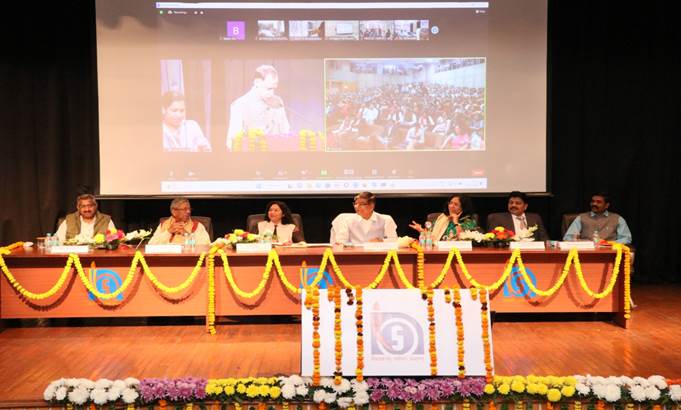 Prof. Saroj Sharma spoke about the journey of 33 years of NIOS and highlighted the special achievements. She said that NIOS is one of the two National Boards of Education under the Ministry of Education, which provides school education through Open and Distance Learning (ODL) for secondary, senior secondary, and vocational education. She elaborated on the role of NIOS in the field of education, efforts being made by NIOS for the successful implementation of the New Education Policy, Virtual Open School, Digital Library (DEEP), NEPIA Project, MoU with Ministry of Defence for Agniveer Project, setting up of Mukta Kaushal Kendras and subjects offered under Indian knowledge Tradition.
It was also conveyed by her that a curriculum called 'Aarambhika' is being developed by NIOS for catering to the Indian Diaspora.
A documentary based on the journey of 33 years of educational endeavours of NIOS was presented on the occasion. In this documentary, 'All England Badminton winner Pullela Gopichand said that most of the players in his badminton academy are getting an education from NIOS.
NIOS alumni, Ms. Niranjana and Vinod Kumar Chaudhary were also felicitated on the occasion. Shri Vinod Kumar said that only due to his education in NIOS, he was able to get the credit of making the Guinness Book of World Records 10 times (8 in Typing and 2 in sports). A proud learner of NIOS, Ms. Niranjana is a successful ventriloquist. Prof. N. K. Ambasht, former Chairman, NIOS said that in this age of technology, innovations must lead to developing 'standalone' courses for the Indian Diaspora, to achieve the goals of the National Education Policy- 2020. Pro-Vice Chancellor, Prof. Sushma Yadav said that the role of NIOS increases in the light of New Education Policy. NIOS has such potential that the institute will be able to achieve the ambitious goals of National Education Policy 2020 in the coming years.
The half-yearly magazine of NIOS 'Pragyan' was released by Dr. Subhas Sarkar on this occasion.