School syllabus needs to introduce a component of practical studies to increase employability.
Our current system doesn't cater to over 20 crore educated and unemployed youth in India says Parthasarathy of the Bharathidasan University. He further said that parents still choose courses based on their commercial potential, not on their children's aptitude for them.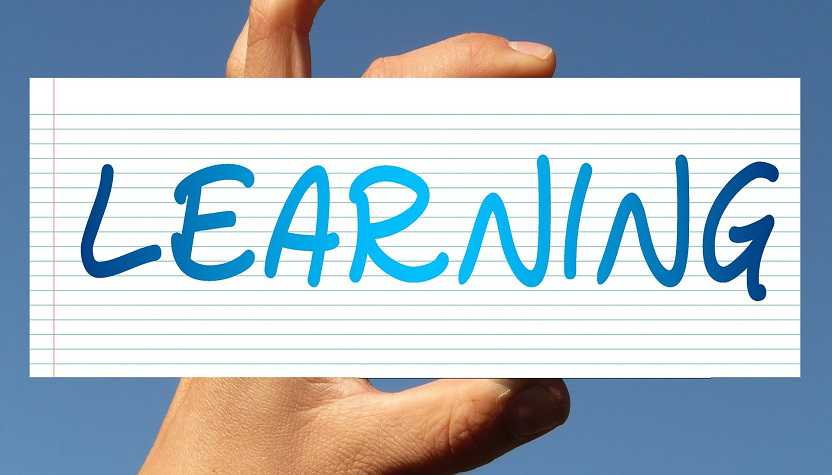 Ahead of World Youth Skills Day, those involved in the skill development and dissemination market have their work cut out for them.
"Our current system doesn't cater to over 20 crore educated and unemployed youth in India," K. Parthasarathy, Chair, Institute for Entrepreneurship and Career Development of Bharathidasan University, said. "The lack of awareness of the link between skill-based education and the job market is astounding. Parents still choose courses based on their commercial potential, not on their children's aptitude for them," he said.
The centre, established 12 years ago, offers 124 skill development courses of differing durations, and has trained 2,64,452 students from its inception up to March 2016.
Mr. Parthasarathy said that one possibility was introducing practical studies in the school syllabus from Classes VI to IX to ensure that a skilled younger generation steps out of schools in a decade or so. "The popularity of our short-term tutorials in mathematics and robotics among school kids shows that there is no proper integration of skills with the curriculum," he said.
Don Bosco Tech, operating under the Christian charity Don Bosco Institutions, trains school leavers to learn vocational skills, through 90-day courses. Launched in Tiruchi in 2013, DB Tech has so far trained 460 youths and currently has 60 on its rolls at its centre at Manikandam.
"There is a big change in the children before and after they join the courses. Their confidence level goes up when they realise that they can be in charge of their life with education," said Aloysius Arulraj, Cluster Head, DB Tech, Tamil Nadu. The organisation has 6 centres in Tamil Nadu and relies on tie-ups with corporations to provide study materials and industrial training to students.
"Most graduates assume that they are instantly employable just because they have finished college. They cannot understand that one needs to fulfil all the interview criteria of the organisation in order to get a job," said Gurvayurappan P.V., Vice-President and Head, Human Resources, Omega Healthcare.
The BPO employs over 9,000 people in the age of 23 to 35 years, and has offices in Bangalore, Chennai, Tiruchi and Manila, Philippines.
"Technology is creating a buzz around the link between employer and employee. It may have replaced many manual jobs in the heavy engineering industry but it has cut down the many time-consuming processes in office administration. Job searches can be customised and shortened like never before due to technology," said Mr. Gurvayurappan.
The BPO's Omega Coding Academy, started in 2015, has trained nearly 700 students with a life science background, of which 60% are working with the company.
Allirani Balaji, chairperson, District Interact Committee, Rotary International, which organises life skill training for youths aged 12 to 18 years, said it was a pity that the focus in the new skills development courses was purely on earning an income.
"We have traditional professions like weaving and pottery that are vanishing because the next generation of artisans is not being trained to take over. On the other hand, computer literacy and technical competence courses are actively encouraged by the government," she said. Introducing social work into the school syllabus would create a more compassionate and perceptive society, she added.
Images used for representational purposes only
SHE STEM 2022 honours and celebrates women
SHE STEM 2022 encourages students to 'Unleash their imagination' as part of the Sweden India Nobel Memorial Week.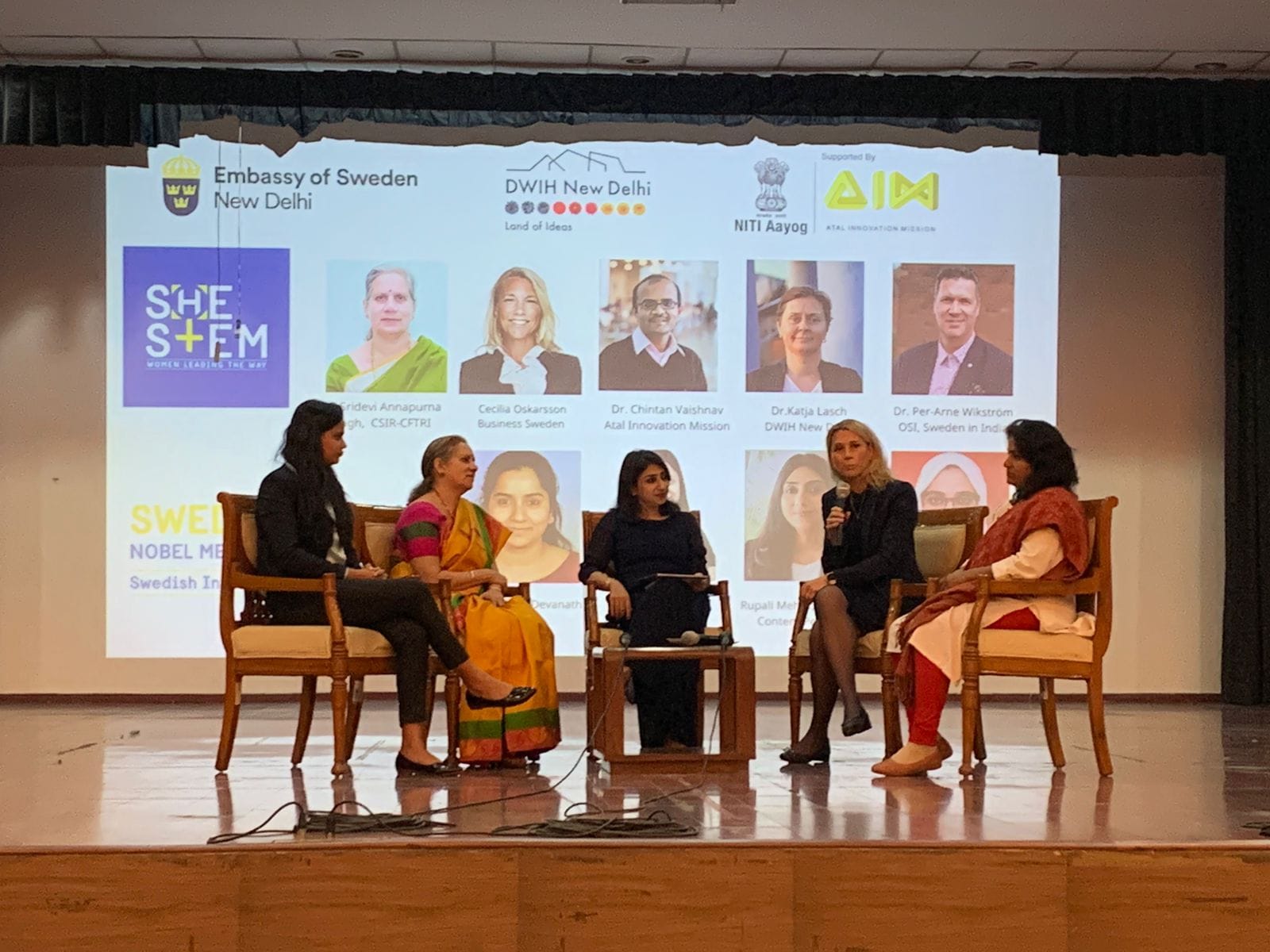 As part of the Sweden-India Nobel Memorial Week, SHE STEM, the annual event to celebrate women in the fields of science, technology, engineering, mathematics, and sustainability, was successfully held for the third year in a row.
The annual event is organized by the Sweden Embassy in India in partnership with the Atal Innovation Mission of the Government of India and the German Centre of Innovation and Research (DWIH New Delhi).
Ambassador of Sweden to India H.E. Jan Thesleff, who also addressed the students via a video message said, "We are very happy to continue the tradition of SHE STEM – it is a flagship event of the Sweden-India Nobel Memorial Week. Congratulations to all the winners of this year's SHE STEM Video challenge."
Dr. Chintan Vaishnav, Director of ATAL Innovation Mission said, "Today, the face of women's involvement in STEM is changing and the rate of participation has increased. It was in ATL Marathon 2021, that there was a spike where the women's participation was 49%. A strong STEM education will go a long way in cultivating such critical thinkers."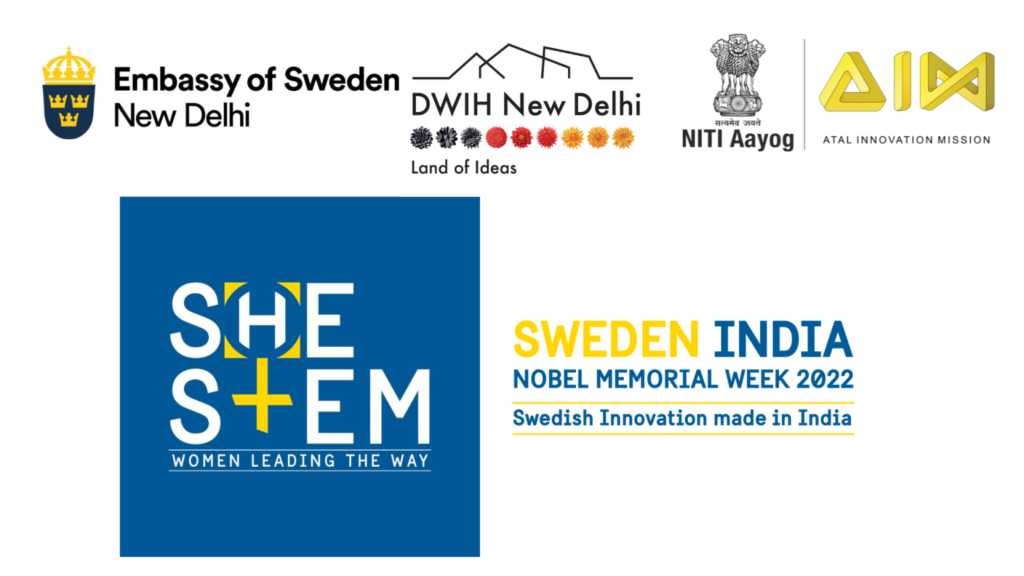 SHE STEM 2022 began with a musical performance by the students of Darbari Lal DAV Model School, New Delhi, the host school for SHE STEM 2022, followed by talks, and a panel discussion with women in the fields of STEM and business, including D. Sridevi Annapurna Singh, Director of Council of Scientific and Industrial Research – Central Food Technological Research (CSIR-CFTRI), Ministry of Science and Technology, Government. of India.
Dr. Annapurna Singh has done extensive work in the development of supplementary foods for undernourished children and in studying the impact of protein-rich food on children. She spoke to the audience about the need for women in fields of STEM to bring in their unique perspectives to problem-solving for a sustainable future.
Other participants included Cecilia Oskarsson, Trade, and Invest Commissioner of Sweden to India, who shared her thoughts on the role of diversity in triggering and enabling positive changes for girls and women, Mamta Kumari, co-founder and CEO of Prepbytes, an ed-tech company in India, and Dr. Vasudharani Devanathan, Neurobiologist and Professor of Biology at the Indian Institute of Science Education Research (IISER). Rupali Mehra, Founder of Content People AB moderated the event.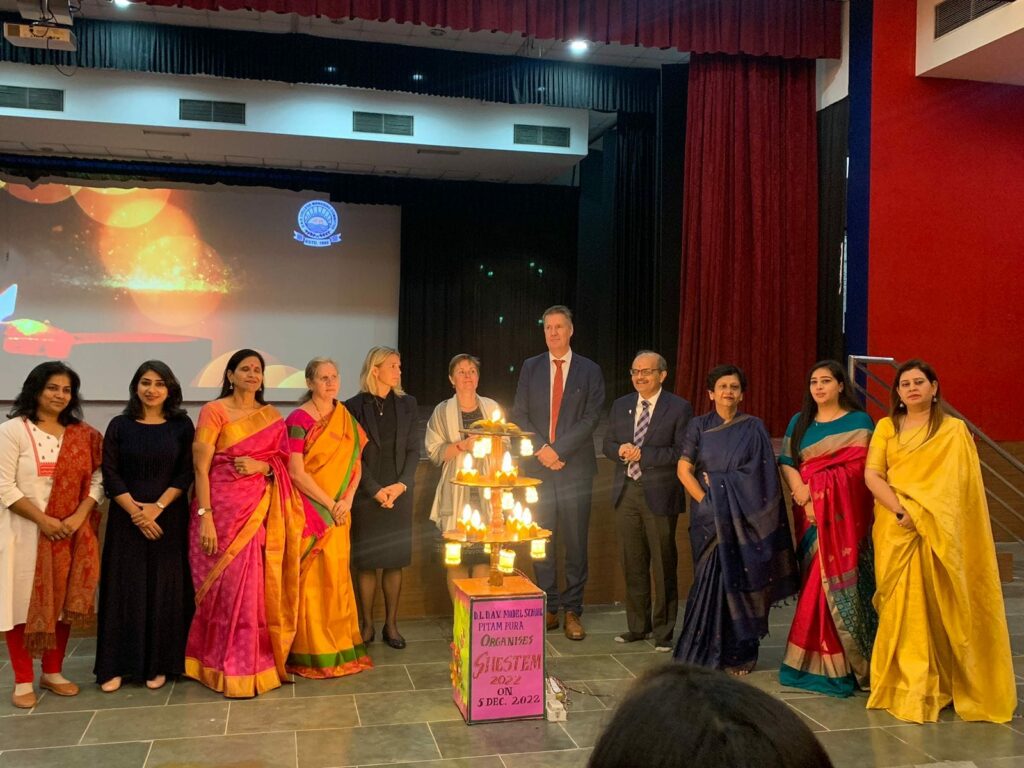 Dr. Per-Arne Wikström, Head of Office of Science & Innovation, Embassy of Sweden in New Delhi said: "When women and girls provide their talent, their knowledge, and their capabilities to science and technology on equal terms with men and boys, then we know that societies prosper and that innovation capacity actually increases. So for us, gender equality is an integrated part and an important aspect of everything that we do. We would like to thank our Indian partners for their support for this very important initiative."
"As Johann Wolfgang von Goethe said, 'who is not curious will not gain knowledge,' so keep your curiosity on, drive your knowledge forward and who knows maybe one or other idea will be implemented," said Dr. Katja Lasch, responsible for Strategy Management at the German Centre for Research and Innovation (DWIH New Delhi) and head of German Academic Exchange Service (DAAD) Regional Office in New Delhi.
Following the success of the Insta-reels Video Challenge in 2021, SHE STEM hosted the #SHESTEM2022 Video Challenge across Instagram, Youtube, Facebook, and Google Drive for students of ages 13 to 17, asking them to imagine themselves in the year 2047, and speak about an innovation of theirs that has helped in tackling climate change. The response was overwhelming with over 930 videos of which 15 were shortlisted. SHE STEM had an extensive jury round of 3 jury teams; Atal Innovation Mission Team led by Dr. Chintan Vaishnav, the Swedish Embassy team, led by Dr. Per-Arne Wikström, and the German Centre for Research and Innovation, represented by Dr. Katja Lasch.
The videos were assessed on the:
Novelty of idea
Clarity of thought and articulation
Sustainability or climate action angle
G. Nivethiga Rani who created a video on how she as a STEM Leader in 2047 had invented a robot that collected and converted biodegradable and non-biodegradable waste into electricity, won the first prize in the video challenge. The second prize was tied between T Shatananda Dhanwantari and Shreya Singh and Nistha Aswal, who participated as a team. Gaurav Hanjoora won third place.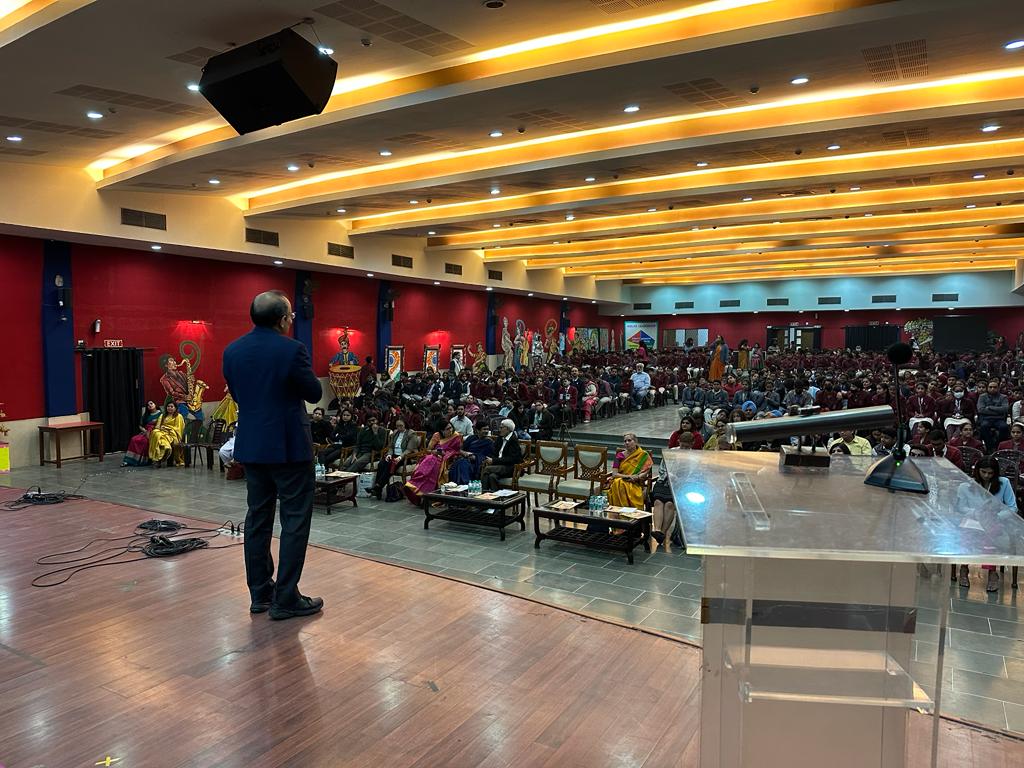 "I congratulate all the winners of the SHE STEM 2022. I have to say what caught my attention was that every single idea was addressing a fundamental constraint confronting us," said Dr. Chintan Viashnav.