Schools have finally realised what it takes for a student to be highly successful in life
Schools across the globe are sitting up and taking notice that there is something more that needs to be taught to children to ensure their success in life. Character – comprising of skills like grit, self control etc. However it is still not clear how to instill these qualities in children.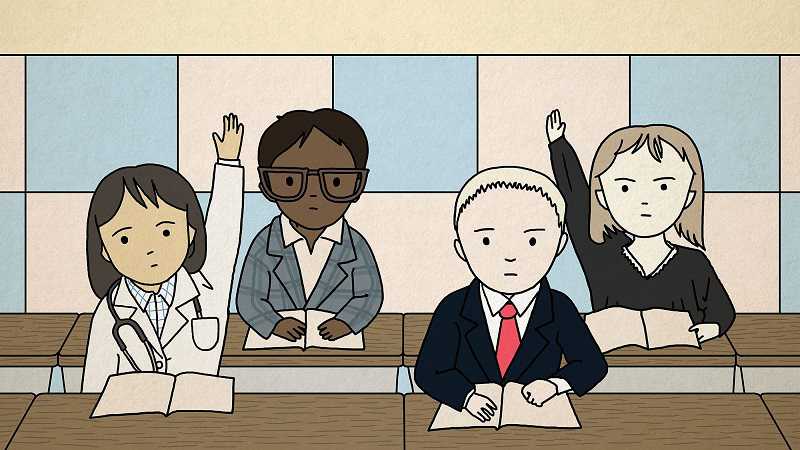 Did you know that schools in Japan have made it mandatory for children to clean toilets and other areas of the school right from the age of 7? Do you think that the school is justified in making the children do such a humbling job? As it turns out, Japanese schools may have a lead on schools across the world in incorporating one crucial thing in the curriculum that the rest of the world is waking up to now – Character.
While schools across the world have been taking pride in providing a rounded curriculum to their students incorporating core subjects along with exposure to a range of extra-curricular, they have been missing out on this important link called character.
But what is character?
In simple words, character is a combination of personal qualities like grit, determination, self-control, conscientiousness and optimism. Dave Levin, co-founder of KIPP, a US charter school network, has understood the importance of character for a long time. According to him the combination of academics and character the "double helix" of education. "There isn't a moment in school where these two things aren't happening together," he said. "But we have come to see them separately."
He cites an example: Let's say your child gets to a hard part while reading a book. What does he do? Close the book? Give up? Does he use "academic" strategies to figure out the words and meaning?
Of course academics play a role—if he can't decode the words, he won't get far. But as you would have noticed he also needs character skills, like self-regulation, grit, and optimism.
Although KIPP schools have been issuing "character growth cards" which measure children on 7 qualities and multiple behaviors, from self-control, gratitude and grit, using the growth cards to figure out how to instill grit or optimism has proven quit a challenge.
In fact so convinced is Levin about this approach that he approached Angela Duckworth, a professor of psychology at the University of Pennsylvania and a MacArthur Genius, and Dominic Randolph, head of Riverdale Country Day School, to apply scientific methods to character research.
The Character Lab is currently running 5 projects to see which interventions work best, including one called "gratitude as a trigger for self-improvement in adolescents" and another to pique curiosity. This way character development could have a solid basis of implementation.
Duckworth is uniquely positioned to be a part of this team. As a teacher, she noticed that her smartest kids weren't the most successful, and her less academically-able students often excelled. It left her wondering. As part of her PhD in psychology at the University of Pennsylvania, she studied adults and kids in challenging situations. Which traits predict which cadets survive at West Point? Which kids wins high-stakes spelling bees? Which at-risk kids graduate from high school?
Consistently, the answer wasn't those with the highest IQ, or the best physical health, or even the most social intelligence. It was grit. "Passion plus perseverance for long-term goals,"
Why this sudden interest in Character
Although, character education is not new the renewed interest is due to fresh research which points to the importance of character qualities. Hence we find countries and schools scrambling to incorporate the findings into curricula.
In 2011, Joseph A. Durlak along with 3 other researchers published the results of a meta-analysis of 213 school-based social and emotional learning skills (SEL). SEL, or "soft skills" is another way of describing a skill set that purely academic and includes self-awareness, self-management, relationship skills, and responsible decision-making.
The research observed 270,000 kindergarten through high school students. Compared to control groups, students taught SEL skills demonstrated an 11 percentile-point gain in academic achievement. Perhaps more importantly, they also showed an improvement in getting along, feeling engaged at school, and managing relationships better.
In 2015, the OECD published "Skills for Social Progress: the Power of Social and Emotional Skills." It was the result of 3 years of painstaking research, and looked at longitudinal data from around the world on cognitive and non-cognitive skills.
"While everyone acknowledges the importance of social and emotional skills, there is often insufficient awareness of 'what works' to enhance these skills and efforts made to measure and foster them," the researchers wrote.
In conclusion it said skills measured by literacy, academic achievement tests, and grades—can have a particularly strong correlation on higher education attendance and employment. On the other hand, raising levels of social and emotional skills—such as perseverance, self-esteem, and sociability—can have particularly strong effects on staying in college, being healthier, being bullied less, and in general feeling more happy.
The question is how to teach those.
Curriculum Design matters
Schleicher spends a lot of time in schools around the world, and has for many years. He feels that when a countries place emphasis on character development through the education system, it makes a big difference.
"In East Asian countries, there's greater recognition for the importance in schools of character development," he said. "They see education as being about values, not just about getting a job."
Culture certainly plays a role: For instance, in some Asian families, getting poor grades is simply unthinkable. In Korea, children do so much homework that the police have to raid tutoring centers at night to get kids to go home.
In Singapore, teachers don't start out with "What do I teach to my students?" he said. They ask, "What are the behaviors I want to achieve?" In Japan, if a child is arrested, the police call the teacher before the parent. In China, if a student is absent, teachers work hard to track that child down, eventually turning up in a student's home or a parent's workplace. He is quick to note that US teachers are less able to do this because they teach for more hours than their Asian counterparts
Measurement problems
With increasing research across the world that character is important, schools in US are gearing up to find ways to test it. The parameters planned to be tested are self-control and conscientiousness. While this may be a progressive move, it is being frowned upon by Levin who thinks that the character test may actually be used to weed out students rather than helping them build on their strengths, "We believe that you should improve the way character is discussed and measured in schools," he said. "We don't think you should use it to evaluate kids, teachers or schools."
There is another inherent problem in administering character tests, they are highly subjective and are majorly influenced by the country specific culture. For example – Some assessments ask students to rate themselves on their preparedness for class, or whether they are hard workers. These things are highly subjective. When tests like these are administered to the Koreans, Chinese, and Japanese they rated themselves lowest on conscientiousness, perhaps a reflection of culture more than preparedness.
As the evidence accumulates in favor of teaching for character and academics, schools will have to be prepared for teaching more than advanced algebra.
Schleicher says, "Everywhere you look, there is a perfect mismatch between university graduates who can't find a job and employers saying they can't find the people with the skills they need," he said. When he examined this more closely, the problem was not just a gap in STEM skills, or income inequality. "The skills mismatch is about the character dimension."
11 Free Mental Health Courses for Teachers
These free online courses on mental health will help teachers continue their development and improve the lives of their students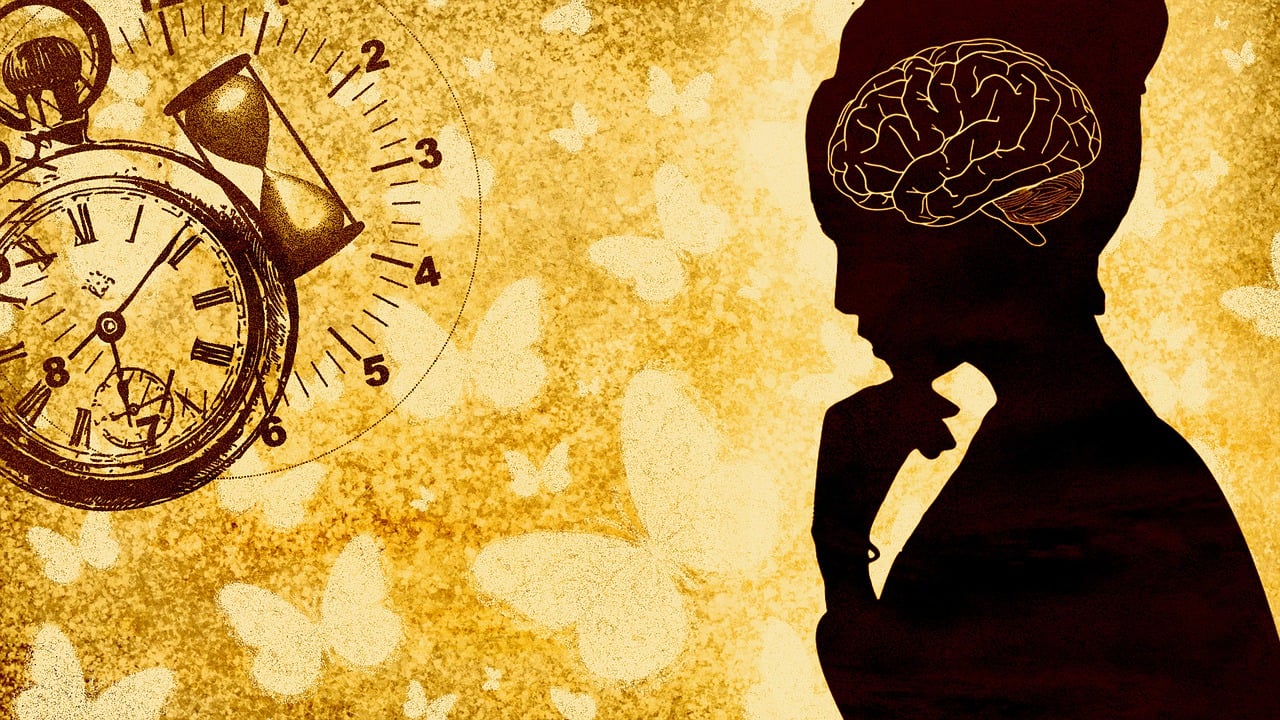 This article is a compilation of free mental health courses that seek to inspire teachers on handling mental health issues and provide mental health education and become better counsellors. 
What is mental health?
Mental health refers to people's cognitive, behavioral, and emotional well-being. It can be defined as a state of well-being in which an individual recognizes his or her abilities, can cope with everyday stresses, work productively, and contribute to their community.
"You don't have to be positive all the time. It's perfectly okay to feel sad, angry, annoyed, frustrated, scared, and anxious. Having feelings doesn't make you a negative person. It makes you human."

Lori Deschene
This article covers free online mental health courses. Some of these are available with free certification whereas a few allow you to learn for free, and charge a fee for the certificate.
Be There Certificate
The Be There Certificate is a free, self-paced learning experience designed to increase mental health literacy and provide the learner with the knowledge, skills, and confidence needed to safely support anyone who may be struggling with their mental health.
The Be There Certificate is offered by Jack.org, a Canadian youth mental health charity, in partnership with the Born This Way Foundation.
You can download a PDF of your certificate after completing all six modules of the free Be There Certificate online course.
Introduction to adolescent mental health
This course aims to raise awareness of mental health and a range of adolescent mental health problems. It has been designed with the latest research evidence in mind. It aims to provide you with the tools to explore different approaches which will help you reflect on the different ways that you can identify a young person who is struggling and consider how they can access support.
You will get a free Open University digital badge for completing the course and passing the quizzes! The badge can be displayed, shared, and downloaded as a marker of your achievement. 
Managing Happiness
What is happiness? What makes you happy?' Can you get happier through study and effort?
This, Harvard University designed course, answers these questions and shows you how you can use the answers to build a happier life. It introduces you to the modern science of human well-being and shows you how to practice it.
While the course is free to attend, you can get a verified certificate for $149 (on edX).
"Over the course of the past decade, there's been increased willingness to recognize mental health as an essential part of one's well-being."

Nicole Spector
Mental Health Training for Teachers
This free online training course will help you identify mental health issues in adults and children in a school setting.
This course trains you to recognize mental health problems in colleagues or students in a school setting. When you recognize mental health signs or symptoms, you can offer help or refer them to professionals. This course discusses the complexity of mental health and equips you with the skills to support others to manage their mental health effectively.
A digital certificate is available on successful course completion for €21.00.
Making sense of mental health problems
In this free course, Making sense of mental health problems, you will learn about how key perspectives in the field have made sense of mental health problems. By directly relating key perspectives to a case study, you will reflect on how the medical perspective, psychological perspective, and social need perspective come to make sense of mental ill-health.
A free statement of participation is issued on completion of this course.
The Science of Well-Being
This course by Yale will engage you in a series of challenges designed to increase your own happiness and build more productive habits. 
As preparation for these tasks, the instructor reveals misconceptions about happiness, annoying features of the mind that lead us to think the way we do, and the research that can help us change. 
Enrollment in this course is free, however, certification is available on a paid basis.
Supporting children's mental health and wellbeing
After studying this course, you should be able to:
understand the influences on mental health in young children aged 0–5

identify the factors that contribute to good mental health in children

explore national and global influences on children's mental health

develop knowledge about strategies and interventions to improve mental health in children

examine how adults and society can support children's mental health and well-being.
Enrolling in this course will give you the opportunity to earn an Open University digital badge. Badges are not accredited by The Open University.
"Things not to say to someone with mental illness: Ignore it. Forget about it. Fight it. You are better than this. You are overthinking."

Nitya Prakash
Suicide Prevention
This course explores the science of suicide research, prevention, and intervention.  
Topics will include terminology, epidemiology, historical and contemporary theories of suicide, modern approaches to suicide research, empirically supported approaches to prevention and intervention, and the lived experiences of those with suicidal thoughts and attempts.
Enrollment in this course is free, however, certification is available on a paid basis.
Teach Mental Health Literacy
In this course, educators will learn how to apply this classroom-ready, web-based, modular mental health curriculum resource as well as develop their own mental health literacy. 
Educators can then use this resource to successfully address mental health-related curriculum outcomes designed to be delivered by teachers to students aged 12 to 19.
Participation in this online course is free. An optional certificate of completion is available for $50 (Please select this option when you register as it cannot be selected once you finish the course).
Talk to Me: Improving mental health and suicide prevention in young adults
This course will help you learn strategies to improve the mental health of young people in your life, recognise concerning behaviours, and feel better prepared to have conversations about mental health.
Key topics in this MOOC include understanding contributing factors to poor mental health, how to talk about addressing poor mental health, and strategies to increase mental fitness.
Enrollment in this course is free, however, certification is available on a paid basis.
Mental Health and Nutrition
Interested in the fascinating interrelation between food and brain health?
This course is for you! This course is based on world-leading research into the links between nutrition and mental well-being. The course will cover evidence supporting the premise that eating better, and taking additional nutrients when appropriate, can improve mental health for many people.
Enrollment in this course is free, however, certification is available on a paid basis.