Schools introduces new exercises for teachers to teach Gujarati language more interestingly.
In order to make Gujarati language interesting and attractive for high school students, the education department has introduced various exercises for teachers.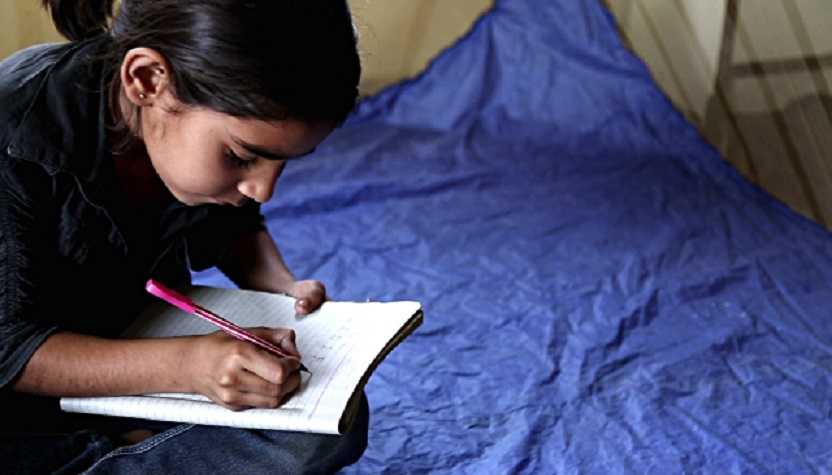 A new textbook has been published that will be used in the current academic session that begins this month. The exercise for teachers include watching DVDs of the Tele-serial 'Bharat Ek Khoj' based on Jawaharlal Nehru's Discovery of India, discussing Father Carlos Valles, a Spanish Jesuit who worked for the preservation of Gujarati language, and the elaboration of the culture, ethnicity and cuisine of Gujarat. These exercises are at the end of each chapter in the newly-framed Class IX curriculum for Gujarati language, both as first language and second language subject.
This initiative was introduced after looking at the declining popularity of the Gujarati language in the Class 10 board examination. Over 2.29 lakh students (27.56 per cent) failed in Gujarati language alone in 2015-16, leading to a huge number of detentions.
The new books asks the teachers to discuss the ongoing efforts towards preserving the language with students. For instance, a Class IX book says, "Father Valles being a Spanish is so worried about Gujarati language. Isn't it a bigger responsibility for us being a Gujarati to preserve this language — discuss this with students in detail."
The books also discuss Gujarat's 'Mahajan culture' where money is given back to the society by the wealth creators. A chapter on Vinoba Bhave in Class IX asks teachers to "look for Bharat Ek Khoj film and show its DVD to students. Explain to students with examples — The heritage of Indian culture, its diversity, grandeur, ancient."
At the end of some chapters, the teachers are given the list of Gujarati idioms that are to be explained to students with "detailed discussion in an effective manner"
The teachers are also advised to tell students about Gujarat's festivals, culture, lifestyle, eating habits, ras, garba, huda, tribal dances and fairs.
"During the recent brainstorming sessions on the concern over our mother tongue losing hold among the youth, it was realised that there is a lapse on the part of teachers. Once teachers understand the concepts, it would be easier for them to teach the students. Also, we have focused on how to make this subject interesting for students. For this, we have added use of audio, visual aids, films and learning beyond books," said Gujarat State School Textbook Board chairman Nitin Pethani.
"In recent years, the education department has not given importance to Gujarati teachers", said Purushottam Patel, who retired as the head of department of education department at Gujarat Vidyapith and now is a trustee of Matrubhasha Abhiyan, the campaign initiated to revive Gujarati.
"The losing interest and increasing preference for English is not only restricted to Class X, but also to Class XI and XII science stream students. In 2015, merely 0.22 per cent students took Gujarati as a language subject (among options of Gujarati, Hindi, Urdu, English, Sindhi, Marathi or Arabic) in Class XII science stream against 84.13 per cent students who preferred English language in Gujarat Secondary and Higher Secondary Education Board (GSHSEB) board examinations." Read an online portal.
Keeping this in view, the GSHSEB proposed a few months back to make the language compulsory for Class XI and XII Science stream students. This is yet to be implemented.
NIOS celebrates 33rd Foundation Day
Dr. Subhas Sarkar addresses the 33rd Foundation Day Celebrations of NIOS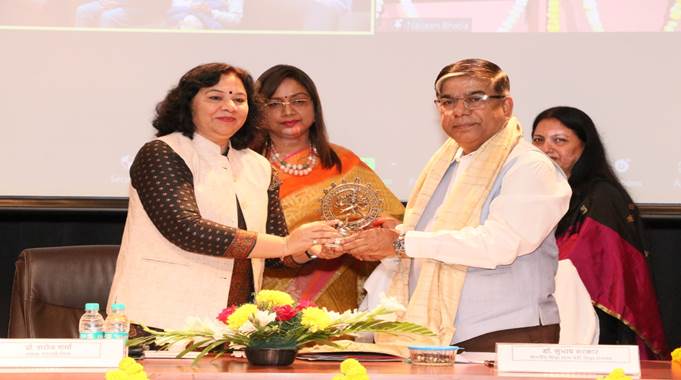 Union Minister of State for Education, Dr. Subhas Sarkar addressed the 33rd Foundation Day Celebrations of NIOS as the Chief Guest.
The function was attended by senior officials of the Ministry of Education, Chairpersons of educational institutions, Heads of Departments, officers, and staff of NIOS. Prof. Naval Kishore Ambasht, former Chairman, of NIOS and Pro-Vice Chancellor, of the Central University of Haryana, Prof. Sushma Yadav graced the occasion.
Dr. Subhas Sarkar in his address appreciated the various programmes and schemes of NIOS and said that NIOS is lighting the lamp of knowledge all over the world. Talking about the Azadi Ka Amrit Mahotsav, he mentioned that today's children will be young people in the age group of 30-40 years on the completion of 100 years of independence and will be responsible for building our nation.
He said that the Ministry of Education has entrusted NIOS with several responsibilities such as developing inclusive education resources, expanding the open and distance education system in states/UTs, translating all courses into more languages as required, creating Indian Knowledge Tradition based courses and propagating Indian culture by translating them into major foreign languages. He also praised the programmes of NIOS enrolling 10 crore adults under 'Basic Literacy Assessment', training of in-service teachers, Gender Green Project, and training in Yoga. He said that Indian Sign Language as a subject at the secondary level has been acknowledged on national and international platforms. He described the launch of an e-library called 'DEEP' by NIOS as a big step forward.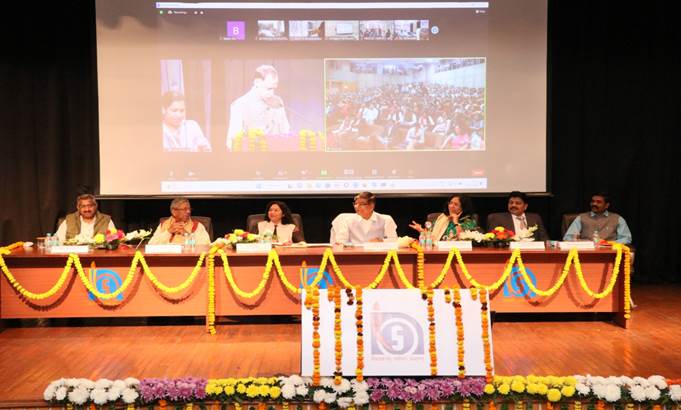 Prof. Saroj Sharma spoke about the journey of 33 years of NIOS and highlighted the special achievements. She said that NIOS is one of the two National Boards of Education under the Ministry of Education, which provides school education through Open and Distance Learning (ODL) for secondary, senior secondary, and vocational education. She elaborated on the role of NIOS in the field of education, efforts being made by NIOS for the successful implementation of the New Education Policy, Virtual Open School, Digital Library (DEEP), NEPIA Project, MoU with Ministry of Defence for Agniveer Project, setting up of Mukta Kaushal Kendras and subjects offered under Indian knowledge Tradition.
It was also conveyed by her that a curriculum called 'Aarambhika' is being developed by NIOS for catering to the Indian Diaspora.
A documentary based on the journey of 33 years of educational endeavours of NIOS was presented on the occasion. In this documentary, 'All England Badminton winner Pullela Gopichand said that most of the players in his badminton academy are getting an education from NIOS.
NIOS alumni, Ms. Niranjana and Vinod Kumar Chaudhary were also felicitated on the occasion. Shri Vinod Kumar said that only due to his education in NIOS, he was able to get the credit of making the Guinness Book of World Records 10 times (8 in Typing and 2 in sports). A proud learner of NIOS, Ms. Niranjana is a successful ventriloquist. Prof. N. K. Ambasht, former Chairman, NIOS said that in this age of technology, innovations must lead to developing 'standalone' courses for the Indian Diaspora, to achieve the goals of the National Education Policy- 2020. Pro-Vice Chancellor, Prof. Sushma Yadav said that the role of NIOS increases in the light of New Education Policy. NIOS has such potential that the institute will be able to achieve the ambitious goals of National Education Policy 2020 in the coming years.
The half-yearly magazine of NIOS 'Pragyan' was released by Dr. Subhas Sarkar on this occasion.