Scindia Kanya Vidyalaya's low-cost sanitary napkins' manufacturing unit, spearheaded by Principal Nishi Misra, has engendered a host of positive outcomes
SKV has established a manufacturing unit to produce low-cost sanitary napkins to provide an unbroken supply to 250 women in an impoverished village of snake-charmers in Madhya Pradesh. Alongside, the project has helped break taboos, improve standards of women's hygiene…
It is heartening when schools fulfil their larger purpose as institutions of learning and change. The idealism of youth, powered by the proactive guidance of dynamic educators, can lead to dramatic social transformation. SKV – Sankalp, the initiative by Scindia Kanya Vidyalaya (SKV), Gwalior, is a classic example. SKV has established a manufacturing unit to produce low-cost sanitary napkins to provide an unbroken supply to 250 women in an impoverished village of snake-charmers in Madhya Pradesh. Alongside, the project has helped break taboos, improve standards of women's hygiene, inculcate gender-sensitization, boost indigenous machines, provide jobs in an entrepreneurial venture, and encourage community service. Here is how they went about it…
Research
The girls at SKV Gwalior, under the guidance of Principal Nishi Misra, sought opportunities to provide meaningful community service in and around their city. With her help, they conducted research and surveys for over 15 months. Their data showed that a large population of Gwalior lives in slums, with no access to basic services like water and sanitation, imposing severe hardship, especially on the female population. Hygiene and cleanliness, which is vital to women's health, is poor and on the lowest priority. Awareness and availability of hygiene products like sanitary napkins is absent. When satisfying the basic needs of life is a constant struggle, buying expensive sanitary napkins available in the market is out of the question. As a result, the women resort to unhygienic alternatives ranging from rags, to leaves and even sand!
Project Identification
The Principal and the students recognized this problem and applied themselves to finding a way to supply sanitary napkins to the underprivileged women of two villages. After intense brainstorming and research, they identified a low cost sanitary napkin manufacturing unit. This fully indigenous machine was designed, created and tested by A. Muruganantham of Jayaashree Industries, Coimbatore. The machine uses bio degradable materials like banana fibre to make low cost sanitary napkins and can be run by students after minimal training. The Principal travelled to Coimbatore to inspect the machine. Convinced of its efficacy, she set the ball rolling to procure it.
Funding
Excited at the prospect of this hugely meaningful service, the team set about finding ways to finance this machine and the first consignment of raw material. Funds were raised from funfairs, house sales, contributions from alumni and from The Friends of Round Square, an international organisation, of which the school is a member. The machine arrived and was installed amidst great curiosity and enthusiasm among the students and staff. The simple training for working the machines was imparted to a pioneering group of staff and students.
Manufacturing
The simple machines are laid out on 8 stations – each the size of a student's study desk. The process begins with tearing the raw-cotton sheets and mixing with binding cotton in a Mixer Jar. The material is weighed and 12 grams of material is portioned into moulds, which are compressed under an air-powered stamp. After inserting a water-proof strip, this initial napkin is sealed into absorbent tissue-cloth. An adhesive is applied and covered with a strip of oil-paper which can be stripped off to set the napkin in place. A maternity version with longer 'tails' is also being manufactured. At the end of the assembly line, the napkin is sterilised in a UV chamber. Sets of 8 napkins are packed together with cling-film and are ready for distribution.
Distribution
The team targets the distribution of the napkins to 250 women in the village of Zagra on the outskirts of Gwalior with a sustained and unbroken supply. The Principal created batches of students whom she trained to spend time with the women to educate them about the use and disposal of the napkins.
Entrepreneurship Model
Many hospitals, NGOs and Missions have approached Principal Nishi Misra, expressing interest in purchasing this product on account of its unbelievably low cost. The huge demand for the product has set her thinking of working out a small scale industry model in order to make it self-sustaining. The Principal commissioned her Commerce students to develop a Business Model Summary to set up the unit in villages as an entrepreneurial venture. The women of the village are organised into Self Help Groups around this undertaking. They gain livelihood as well as raise the standards of hygiene over a larger area.
Outreach
The first unit has been set up in Jarga. The Davies Peace Project has recognised this initiative and funded units for one more village: Veerpur. Mrs Misra has been awarded the Alexander Award by the Common-wealth Association for Science, Technology, Mathematics & Education (CASTME) for this initiative.
Gender Sensitization
Though SKV is an all-girls school, Mrs Misra encourages students of both genders to contribute 'shram-daan' (service by labour) and earn 'volunteer hours'. She has invited boys and girls of many schools in the country and abroad, to sign up for the 'shram-daan' by building it as an activity during Youth Festivals that are held at the school. She has trained the school Biology teacher to impart a briefing and sensitisation regarding the menstrual cycle of the human female and its implications to students of both genders. They work on manufacturing the napkins and assist in their distribution at the village. This will certainly go a long way in gender sensitization of the youth.
The initiative of setting up this unit to produce and distribute sanitary napkins to underprivileged women, is named SKV-Sankalp – which in Sanskrit means, a resolution taken by SKV to help women live with dignity.
Breaking Taboos
There are several taboos attached to menstruation in our country. Nishi Misra shares, "We experienced this first hand during the planning and roll-out of this project. Curiously, it was not the young students or the young village women who had issues regarding it. It was the middle-aged women, both in the village and at school, whose reactions ranged from hushed tones to outright derogatory comments. Some of my own female staff in our school spoke to me about it in hushed, almost conspiratorial tones, saying, 'Why are we putting up this machine where men will be able to see it?' At the village, an elderly woman shouted at me, 'Don't you have any shame at distributing items like this?'
"At first, I thought that this was the case only in our country. But when I was making a presentation on the project at an international conference in Johannesburg, South Africa, several women came up to me asking for more details. When we were planning a time slot for me to address their questions, a teacher from Australia said, 'Let's have the session when the men are not around!'
"The taboo is obviously present across classes and countries. But the most astonishing was the fact that this was the reaction only of the women, not the men. What's more, the students and their parents have all been very open and excited about the project."
This article was originally published in the July 2017 issue of ScooNews magazine. Subscribe to ScooNews Magazine today to have more such stories delivered to your desk every month.
New Early Childhood Education Report Explores Opportunities for Improving Curriculum and Classroom Resources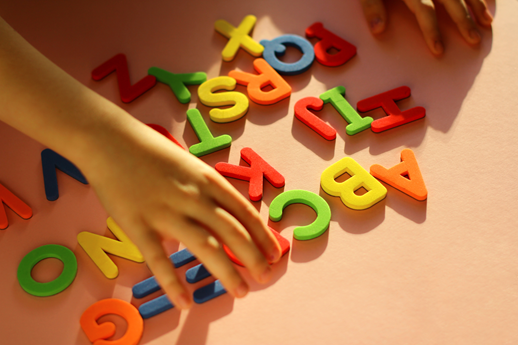 Central Square Foundation (CSF), a leading non-profit in India's primary and pre-primary education sector released a report titled Building Strong Foundations: Examining Early Childhood Education in India. The report stems from an in-depth Situational Analysis Study conducted across 200 Early Childhood Education (ECE) classrooms in India aimed at validating existing research data and identifying opportunities for enhancing ECE programs, shedding light on crucial aspects that call for urgent and immediate action.
Key Highlights:
* Study conducted across 200 ECE Classrooms in seven States in India
* The Report examines causes behind low learning outcomes in the 3-6 years age group of children
* The low priority given to ECE is reflected in the budgetary proposal and outlays
* Report highlights lack of consistent on-ground support to deliver quality ECE across the country
* The limited utilization of play-based materials and workbooks impacts student learning opportunities Recognising the imperative need for research on programmatic factors affecting the quality of ECE, CSF delved into the intricacies of the ECE ecosystem across select States. The primary and secondary research looked at aspects of ECE delivery including curriculum design, teaching-learning time, effectiveness of learning, teacher training, monitoring quality, and parental perception.
The report advocates for prompt remedial actions to address these gaps and ensure a robust learning foundation for young students. It further aims to understand the current models of public provisioning of ECE in India, study different aspects of delivery that affect learning in the classrooms, and outline the way forward for other stakeholders within the ECE ecosystem. For this study, CSF reached out to a mix of Anganwadis, co-located Anganwadis, and pre-primary sections in government primary schools (either as 1-year or 2-year pre-primary program) between March-May, 2023, across seven states – Andhra Pradesh, Assam, Madhya Pradesh, Maharashtra, Punjab, Telangana & Uttar Pradesh. The survey analysis was partly supported by the Key Education Foundation, a non-profit working in the space of early childhood education, which researched classroom curriculum analysis on pedagogy, ease of use, and teaching-learning resources.
The report recognizes the global outlook and progressive nature of India's ECE policies while at the same time, it observes that the country's early learning outcomes are sub-par. The Report recognises the need for "Play-based learning" as a fundamental curriculum for children to learn faster & effectively. The report also reveals the need for classroom resources to be more user-friendly to promote their usage among children.
Among the key "classroom-based observations", it was found that time spent on ECE activities was low. Zero ECE activities were observed in 23% of the ECE classrooms that were sampled. In classrooms where an ECE activity took place, it was found that these activities accounted for only an average of 35 minutes out of a two-hour observation period. There was also very little time for hands-on activities and practice by children. Only 14% of the observed ECE activities followed the recommended approach of carrying out age-appropriate and student-led small-group interactions. Interviews with monitoring stakeholders and teachers suggest that officials face competing priorities and don't have access to reliable ECE data. Strengthening monitoring protocols for ECE is crucial, as few officials observe teachers, indicating a need for enhanced ECE-specific feedback.
The report recognizes that the onus of delivering preschool education rests with two government ministries (the Ministry of Education and the Ministry of Women and Child Development) which has led to diffused responsibility, ownership, accountability, collaboration, and support in the sector. This approach has often resulted in duplicated efforts that have proven counterproductive, adversely affecting ECE quality and learning outcomes.
It also underlines the low priority given to ECE, reflected in the budgetary proposals and outlays by both ministries. This is also evident in the availability of dedicated teachers for ECE classrooms, especially in government primary schools. Further, the utilization of the funds also remains low.
Speaking at the release of the report, Shaveta Sharma-Kukreja, CEO and MD of CSF, emphasized, "The future of ECE in India hinges on addressing systemic challenges and operational hurdles to effectively implement well-crafted policies. Despite their forward-looking nature, these policies struggle to translate into optimal student learning outcomes and school readiness. Elevating the status of ECE and allocating increased financial resources are critical steps in that direction. Enhanced policy implementation aligns with Sustainable Development Goals and the NIPUN Bharat Mission, ensuring improved learning outcomes for all children."
Key recommendations from the Report:
1. Synergy between Ministries: To achieve ECE-specific goals in the country, collaboration between the Ministry of Education and the Ministry of Women and Child Development is vital.
2. Increase Funding: There is a need to increase ECE-specific funding with clear priorities for yearly expenses and incentivize states to meet their ECE goals.
3. Strengthen data systems and build a robust monitoring framework to get reliable data on critical ECE indicators for Anganwadis and Balvatikas/ pre-primary classrooms in government schools.
4. Promote parental awareness and encourage them to actively champion quality education. Equip parents with essential tools, resources, and guidance to actively engage in at-home learning activities.