ScooTalks SURGES ahead….in top startup event
And we, the ADDADOT technologies, founder of ScooTalks have been nominated to be amongst those lucky few who will pitch in groups of eight for the SURGE Pitching Stage.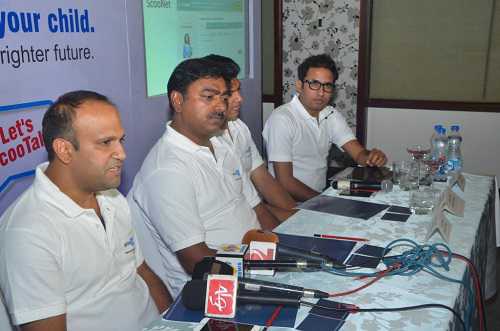 Risky, exciting, innovative… just some of the words that describe a startup. While startups may not offer a lot of stability due to their dynamic operating environment, what they do offer is an opportunity to be competitive and to think and perform out of the box.
It is these very driving principles that have led to SURGE 2016 shortlisting top 40 startups from across India for PITCH, a pitching competition where Indian startups will battle it out for the Best Startup of the Year crown. And, finding a place of pride in the top 40 is ScooTalks, an offering from ADDADOT Technologies LLP founded by Prashant Gupta and Bahul Chandra.
SURGE 2016, which is Web Summit's first conference in India and being held in Bengaluru on February 23-24, is already being hailed as one of the most influential tech networking events in the country. In five years, Web Summit, held annually in Europe, has grown from 400 attendees to over 42,000 from more than 134 countries and is now dubbed 'the best technology conference on the planet'. Forty of the startups invited to attend in 2014 have raised a combined $1 billion.
With the entry to the internationally recognized event open to all startups across the country, there were an overwhelming number of applications from which 400 startups were selected in the first round. Based on their potential, 40 out of them made it to PITCH and have been invited to pitch on stage to a jury in seven minutes. Eight companies will make it to the semi finals, from which three finalists will present their big idea to a jury featuring heavyweights such as Di-Ann Eisnor of Waze and Sachin Bansal of Flipkart on day two.
ScooTalks will be represented by co-founder and CEO Bahul Chandra and COO Deepak Sharma in the preliminary stage of the PITCH on day one.
Winning or losing is part of the game but right now it's a moment to rejoice the prestigious entry into SURGE 2016. Kudos to Team ADDADOT!
Indian Debating League 2023 Concludes After 6000 Debates Across 450 Schools, at IIT Delhi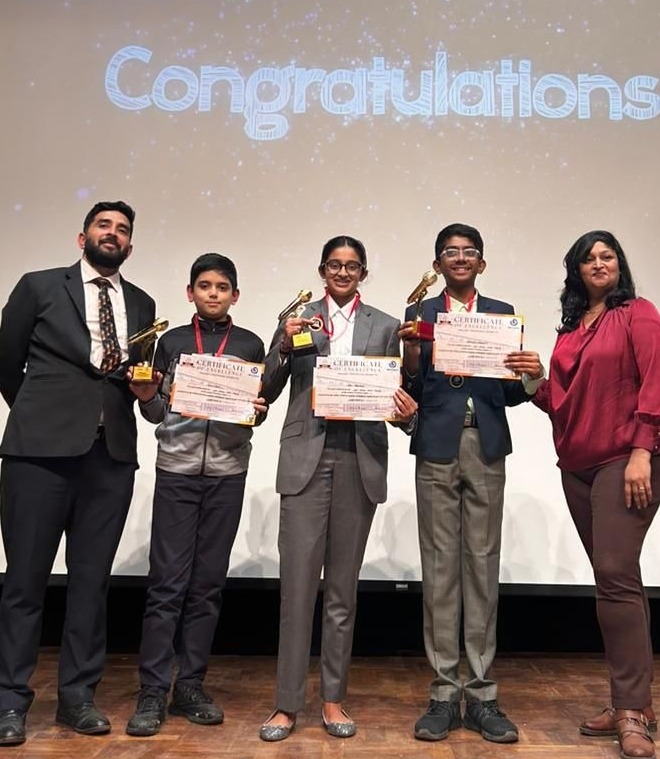 In a thrilling, high-energy competition, the Indian Debating League (IDL) 3.0, which brought together 450 schools across 25 States and Union Territories across the country, successfully concluded its highly anticipated Finale at IIT Delhi today. Team Maharashtra won the coveted title of Indian Debating League in the Middle school category (IDL) 2023- 3rd Edition while Team Haryana stood first in the Junior & Senior school category. This event has not only showcased the remarkable talent of our nation's young debaters but also underscored the importance of exploring our cultural roots across the Eras and reclaiming our heritage. The event promised a dynamic exchange of ideas, with a distinguished panel of Judges from IIT DebSoc. Global Language learning leader, Burlington English and Indian Debating League (IDL) hosted the finals of the Indian Debating League at IIT Delhi.
This year's edition attracted participation from schools from all corners of India, including Vasant Valley, New Delhi; Step by Step, Noida; Strawberry Fields High School, Chandigarh; Dhirubhai Ambani International School, Mumbai; Learning Paths School, Punjab; Jammu Sanskriti School; Kanha Makhan Public School, Vrindavan; Billabong High International, Jabalpur; American International School, Chennai; Woodstock School, Mussoorie; NASR School, Hyderabad and Jayshree Periwal International School, Jaipur.
Amit Baveja, MD, Burlington English India said, "As we conclude the exhilarating journey of the Indian Debating League 3.0 Finals, Burlington English is proud to stand alongside IDL and IIT Delhi in fostering a culture of eloquence, critical thinking, and collaborative learning. As an extension to our commitment towards the New Education Policy 2023 that strongly emphasizes developing oral, written, and digital communication skills, to enable effective expression of ideas and collaboration among students, we align seamlessly with the spirit of this competition. We believe that through platforms like IDL, we are not just shaping skilled debaters but contributing to the development of articulate leaders for tomorrow."
Renowned and celebrated for fostering 21st-century skills in a gamified, engaging format, the Indian Debating League is a unique format modeled on the IPL. Having partnered with Debate Coaches from the top 10 countries on the WSDC Leaderboard, they are keen to put Indian Student Talent on top, tangibility ensuring recognition.
Commending the IDL 3.0 Finale, Rajnish Kumar, co-author of "The Power and Curiosity" and COO, of National e-Governance Division, Digital India Corporation said "Curiosity and the art of debate are two powerful forces that drive intellectual exploration and foster a deeper understanding of the world around us. These interconnected aspects of learning not only stimulate critical thinking but also ignite a passion for knowledge and discovery. When combined with the art of debate, curiosity becomes even more potent. Debates like this can empower individuals to become lifelong learners, critical thinkers, and active participants in shaping a more informed and inclusive society.
Kamal Kashyap, Founder, and CTO of, Indian Debating League said, "In a month the Olympics of Debating will happen at WUDC Vietnam, setting the trend for the hiring of University Coaches at Harvard, Stanford, and Oxford, as well as National Debate Coaches and Judging Paradigm for contemporary themes around the world. Our national Debating Leagues like IDL 3.0, Republic Day Forensics, Frankenstein Sustainability, as well as mentoring the 350+ Adjudicator Landscape for India is the foundation upon which we look forward to leapfrog in building future skills."
The final Event at IIT Delhi was an electrifying display of oratory skills by contestants from 3rd to 12th grades, engaging with the theme The Odyssey of India- Ancient India to AI Led India, rethinking culture and reclaiming our heritage.