Self-motivated Students Help Birds in Jaipur!
Here are some kids who have taken an initiative to help the flying birds against getting injured … trying to awaken people … guiding them to a celebration that can be happy for birds too!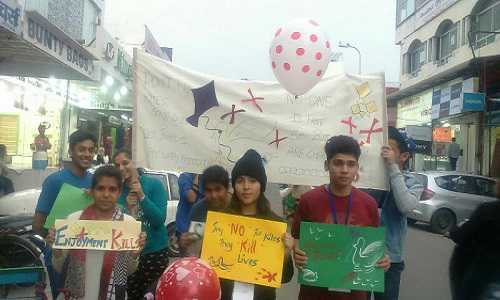 As we sit at work, there are many others who'd have already started flying kites. It is Makar Sankranti a day after tomorrow and Lohri today. Children would know no limit to celebrations as they are inching towards the end of winter breaks.
Yet, there are many others who are getting perturbed, who are getting injured, who are being killed … thanks to our celebrations. The winged beings, the birds, who generally rule the vast stretched sky get gravely injured and killed in these few days because of the glass-coated manjha.
However, realizing what effect these few days of kite flying bring to the world of winged lives, there are several children from across the city of Jaipur coming forward against kite flying. Self-motivated, these students have come forward, holding campaigns to awaken people. Well, no, these students are not campaigning against kite-flying, but giving certain measures that can help these flying lives whom we render flightless.
And then there are certain other groups, some of them non-profit organizations trying to create an awareness against injuring birds during the festivities. NGOs like Angeleyes, Pragya Chaitanya Foundation Trust, Help in Suffering, Sewa Samarpan together have urged the people of Jaipur city to help them in the cause.
There's nothing much that the kite-lovers need to do. All that has to be is:
1. Avoid flying kites during 6 to 8am and 5 to 7pm.
2. Use Sadda (cotton thread), instead of glass-coated manjha.
3. Always dispose off the left-overs of the kites in dustbins only.
Call on the helpline whenever you find injured birds.
For these few days till the festivities continue, there are special camps are being organized and helplines have been arranged, which would support treatment for injured birds.
1. Angeleyes will be around Inox Vaishali Nagar, Khatipura, Jhotwara, Sirsi Road, Vidhydhar Nagar.
 Contact no.: 9782000077
2 .Raksha will be around Old city, JLN Marg, Civil Lines, C Ccheme, MI Road, Shastri Nagar
Contact no.: 9828500065
3. Help in Suffering will be around Mansarovar, Durgapura, Maharani Farm, Sanganer, Pratap Nagar and Malviya Nagar.
Contact no.: 0141-2760012, 8441058871
4. Sewa Samarpan will be around Raja Park and Malviya Nagar.
Contact no.: 9252560000
5. Naya Sawera will be around Albert Hall and Ramniwas Garden.
Contact no.: 9649020121
The Tourism and Wildlife Society of India too has urged people to contribute in the cause. He says that Rajasthan and Gujarat, the two states, where the festival of Makar Sankranti is celebrated most exquisitely, gets some birds that are close to extinction. And thus these are the two states that should be helping in conserving birds the most.
NIOS celebrates 33rd Foundation Day
Dr. Subhas Sarkar addresses the 33rd Foundation Day Celebrations of NIOS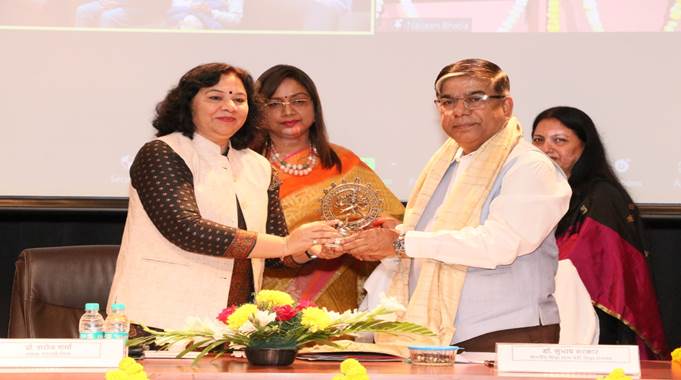 Union Minister of State for Education, Dr. Subhas Sarkar addressed the 33rd Foundation Day Celebrations of NIOS as the Chief Guest.
The function was attended by senior officials of the Ministry of Education, Chairpersons of educational institutions, Heads of Departments, officers, and staff of NIOS. Prof. Naval Kishore Ambasht, former Chairman, of NIOS and Pro-Vice Chancellor, of the Central University of Haryana, Prof. Sushma Yadav graced the occasion.
Dr. Subhas Sarkar in his address appreciated the various programmes and schemes of NIOS and said that NIOS is lighting the lamp of knowledge all over the world. Talking about the Azadi Ka Amrit Mahotsav, he mentioned that today's children will be young people in the age group of 30-40 years on the completion of 100 years of independence and will be responsible for building our nation.
He said that the Ministry of Education has entrusted NIOS with several responsibilities such as developing inclusive education resources, expanding the open and distance education system in states/UTs, translating all courses into more languages as required, creating Indian Knowledge Tradition based courses and propagating Indian culture by translating them into major foreign languages. He also praised the programmes of NIOS enrolling 10 crore adults under 'Basic Literacy Assessment', training of in-service teachers, Gender Green Project, and training in Yoga. He said that Indian Sign Language as a subject at the secondary level has been acknowledged on national and international platforms. He described the launch of an e-library called 'DEEP' by NIOS as a big step forward.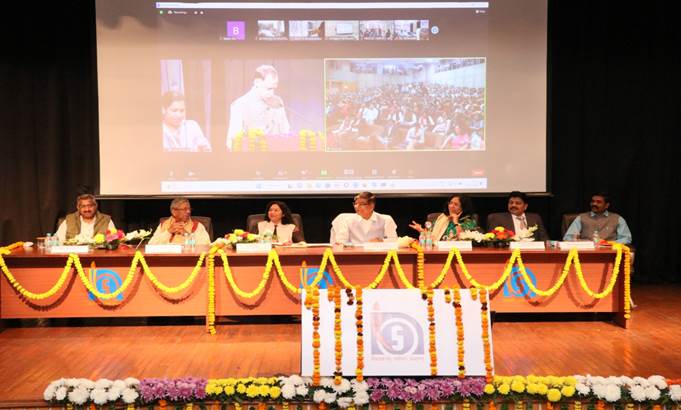 Prof. Saroj Sharma spoke about the journey of 33 years of NIOS and highlighted the special achievements. She said that NIOS is one of the two National Boards of Education under the Ministry of Education, which provides school education through Open and Distance Learning (ODL) for secondary, senior secondary, and vocational education. She elaborated on the role of NIOS in the field of education, efforts being made by NIOS for the successful implementation of the New Education Policy, Virtual Open School, Digital Library (DEEP), NEPIA Project, MoU with Ministry of Defence for Agniveer Project, setting up of Mukta Kaushal Kendras and subjects offered under Indian knowledge Tradition.
It was also conveyed by her that a curriculum called 'Aarambhika' is being developed by NIOS for catering to the Indian Diaspora.
A documentary based on the journey of 33 years of educational endeavours of NIOS was presented on the occasion. In this documentary, 'All England Badminton winner Pullela Gopichand said that most of the players in his badminton academy are getting an education from NIOS.
NIOS alumni, Ms. Niranjana and Vinod Kumar Chaudhary were also felicitated on the occasion. Shri Vinod Kumar said that only due to his education in NIOS, he was able to get the credit of making the Guinness Book of World Records 10 times (8 in Typing and 2 in sports). A proud learner of NIOS, Ms. Niranjana is a successful ventriloquist. Prof. N. K. Ambasht, former Chairman, NIOS said that in this age of technology, innovations must lead to developing 'standalone' courses for the Indian Diaspora, to achieve the goals of the National Education Policy- 2020. Pro-Vice Chancellor, Prof. Sushma Yadav said that the role of NIOS increases in the light of New Education Policy. NIOS has such potential that the institute will be able to achieve the ambitious goals of National Education Policy 2020 in the coming years.
The half-yearly magazine of NIOS 'Pragyan' was released by Dr. Subhas Sarkar on this occasion.