Sorry trolls, there is an employment crisis & we need to fix it!
Lt Col. A Sekhar, Executive Director, Aditanar Educational Institutions, shares his take on making our youth employable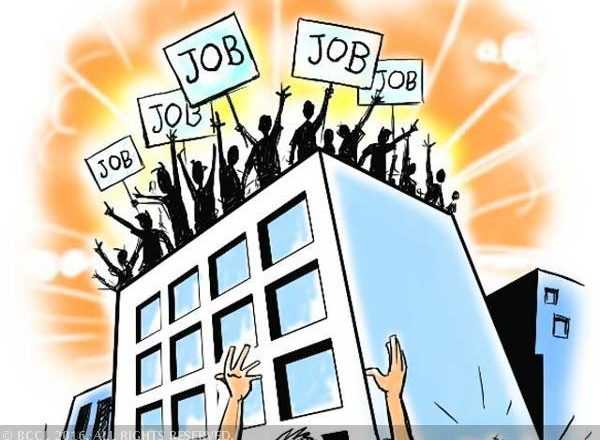 Travel by autorickshaw, Ola/Uber in any metropolitan city….more so in Chennai and Bengaluru. Start a chat with the driver…The straw poll conducted over a month brought out that three to four of them are engineers…
Go for recruitment of school teachers….60 percent of the applicants are engineers…often Post Graduates…From the iconic Narayana Murthy to any number of studies, employability quoted is always less than 25 percent for engineering graduates…
A conservative estimate of the vacancies for school teachers goes upwards of 15 lakh in India…
Yet (now that the elections are over), we can safely state (despite the threat of trolling of all kinds, especially from family members) that there is an unemployment crisis….
Flip the coin over, ask the employers, and the tale of woe is always overflowing. Hard and soft skills are difficult to come by.
See the conundrum…Unemployed youth available in crores….yet, quality jobs are lying vacant. Vocational jobs even more so.
Have I shocked you enough…? If not, here is more…over 1.6 crore students sit for the Grade XII examinations across India (as per figures of 2018). MHRD data enumerates that only 25% of these students get college admissions, for these are the number of seats available on ground.
Therefore, 1.6 crore students….
Despite high pass percentages, about 30 percent of them do not pass….say 48 lakhs…
The rest…of 1.1 crore or so students; only 25% get admissions to colleges…. over 82 lakhs do not reach college…
Where do this 1.3 crore Class XII appeared/ passed students go? It can be safely assumed that WhatsApp University, despite its huge appetite, cannot accommodate or proselytise all of them….It is ripe for many a PhD thesis…
Young Indians of today, born mostly after the initiation of economic reforms in 1991, who have not seen life without internet, google, mobile phones and satellite TV, have given a second chance to PM Modi with high expectations. They have, for the present, trusted him, accepted his mann ki baat. Yet, they are impatient, and can be less than accommodating when their aspirations are not fulfilled. The various agitations for reservations, which happened sporadically over the last three years, offer a clue to their mindset.
A humongous task… Indeed, it is… What is the way forward? With a misplaced sense of courage, I attempt to answer this question.
1. Appoint a political heavyweight as the Cabinet Minister for HRD; and relatively young, dynamic ministers as Ministers of State with well demarcated job responsibilities. It is safe to say that this Ministry was among the more disappointing performers in NDA 2. There is a world in India, beyond CBSE, Delhi University cut offs and the echo chamber of the Delhi media. The real reforms have to happen there.
2. Get the new Education policy approved, with bipartisan support. 'Take the Chapter on Nehru out…this year…put it in…next year' phenomenon, is to put it mildly, silly and counterproductive. Education is far too important to become hostage to the present era of hyper-partisan politics. Make the policy future sensitive. Bring all stake holders, including opposition political parties onto the same page so that policies may offer the right balance between continuity and change.
3. A complete, bottoms up review of the NCF keeping the excellent 2005 document as the starting point. Again, non partisanship is the key.
4. A permanent, yet flexible mechanism for fee regulation, across all sectors, with the right balance between ground realities and social responsibilities.
5. Integrate vocational training compulsorily with the academic curriculum. I have had electrical engineers unable to work a tester, and a rheostat, and chemical engineers unable to differentiate between sodium and potassium when shown to them!!!
6. Wholesale change of the command and control structures in academia, be it School, College, Technical, professional education. The bureaucratic red tape is not a figment of imagination, it is a grim reality, often, a Gordian knot…Trust, but check is to be the guiding philosophy….
This is my take… What is yours?
Disclaimer: The opinions expressed in this article are the author's own and do not reflect the view of ScooNews.
Image Courtesy: dayafterindia
Education for Girls
Department of School Education and Literacy (DoSEL), Ministry of Education is implementing 'Samagra Shiksha', for universalization of quality education throughout the country in coordination with the States and UTs.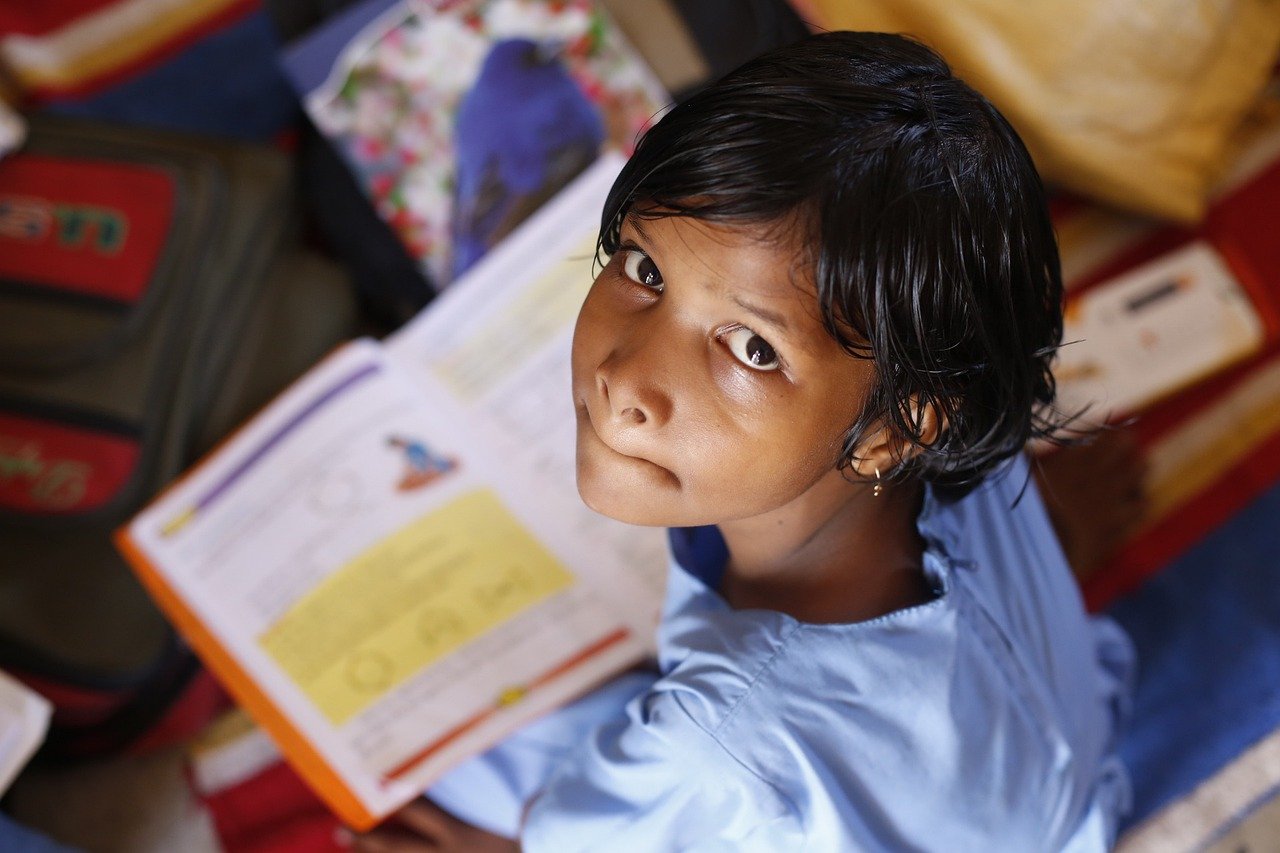 Education is a subject in the concurrent list of the Constitution and the majority of schools are under the jurisdiction of the State Government. Department of School Education and Literacy (DoSEL), Ministry of Education is implementing a centrally sponsored Integrated Scheme for School Education 'Samagra Shiksha', effective from 2018-19, for universalization of quality education throughout the country in coordination with the States and UTs. Bridging gender and social category gaps at all levels of school education is one of the major objectives of the Samagra Shiksha. From the year 2018-19 to 2020-21, the Drop-out rate of girls at the Secondary level decreased from 17.03% to 13.7%, Gross Enrolment Ratio (GER) at the secondary level increased from 76.93 to 79.45, and GER at the higher secondary level has increased from 50.84 to 54.65. (Source: UDISE+).
Under Samagra Shiksha, there is a provision for gender-segregated toilets in all schools. As per UDISE+ 2020-21, 97.45% of Government schools have gender-segregated toilets. Also, there is a provision of a Composite School Grant which may be used for annual maintenance and repair of existing school buildings, toilets, and other facilities to upkeep the infrastructure in good condition.
School Health Programme, under Ayushman Bharat which is a joint collaborative initiative of the Ministry of Health and Family Welfare and DoSEL, Ministry of Education, a module on 'Growing up Healthy' has been incorporated, which interalia includes information on physical challenges during adolescence and attaining puberty.
The National Council of Educational Research and Training (NCERT) is implementing the Adolescence Education Programme (AEP) as part of the National Population Education Project (NPEP). One of the learning outcomes of AEP is to make the learners aware of the concerns of adolescence, i.e. process of growing up during adolescence, and to inculcate in them a positive attitude regarding these concerns.
Additionally, vide a joint letter of Secretary, DoSEL, and Secretary, Ministry of Jal Shakti dated 08.03.2022, the states have been advised to utilize funds earmarked for Menstrual Hygiene Management (MHM) and management of menstrual waste under the Swachh Bharat Mission (Gramin) Phase-II at the village level, for installation or maintenance of incinerators in schools having girls from classes VI to XII and for creating awareness on MHM among adolescent girls and in the society in general.
Moreover, all States and UTs have been requested to take necessary steps to create awareness amongst adolescent girls in schools about the safe usage and the benefits of Sanitary Napkins. It has also been communicated that subsidized sanitary napkins are available at the Jan Aushadi Kendras set up by the Ministry of Chemical and Fertilisers, Government of India.
Under Samagra Shiksha, there is a provision of Kasturba Gandhi Balika Vidyalayas (KGBVs) in the Educationally Backward Blocks, which are residential schools for girls belonging to disadvantaged groups such as SC, ST, OBC, Minority, and Below Poverty Line (BPL). KGBVs were functional for classes 6th to 8th under the erstwhile Sarva Shiksha Abhiyan. Under Samagra Shiksha, a provision has been made to upgrade/converge the KGBVs with girls hostels to cover girls up to classes 10th (Type II) and 12th (Type III) to reduce dropout and enhance enrolment of girls at Secondary and Higher Secondary levels. In KGBVs, specific skill training is imparted to provide need-based vocational education to girls.
Further, Special State Specific Projects for varied interventions under equity are emphasized for enhancing access, retention, and quality of girls by promoting enrolment drives, retention and motivation camps, gender sensitization modules, etc. Financial Support is also being provided under State Specific projects as per the allocation of flexi funds under quality to the state subject to viable proposals received from the respective State and UTs. Such projects include Life Skills, Awareness programmes, Incinerators, Sanitary Pad Vending Machines etc.
Moreover, Samagra Shiksha aims at integrating Vocational Education with general academic education in all Secondary/Senior Secondary schools including KGBVs; enhancing the Employability and Entrepreneurial abilities of the students, providing exposure to working environment; and generating awareness amongst students about various career options so as to enable them to make a choice in accordance with their aptitude, competence, and aspirations.
The information was given by the Minister of State for Education, Smt. Annpurna Devi in a written reply in the Lok Sabha on 1st August 2022.