Sorry trolls, there is an employment crisis & we need to fix it!
Lt Col. A Sekhar, Executive Director, Aditanar Educational Institutions, shares his take on making our youth employable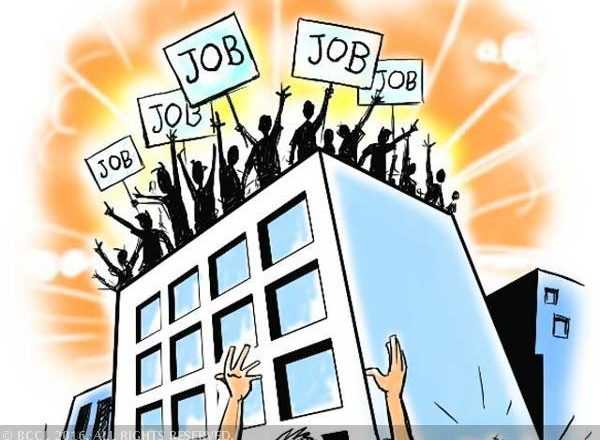 Travel by autorickshaw, Ola/Uber in any metropolitan city….more so in Chennai and Bengaluru. Start a chat with the driver…The straw poll conducted over a month brought out that three to four of them are engineers…
Go for recruitment of school teachers….60 percent of the applicants are engineers…often Post Graduates…From the iconic Narayana Murthy to any number of studies, employability quoted is always less than 25 percent for engineering graduates…
A conservative estimate of the vacancies for school teachers goes upwards of 15 lakh in India…
Yet (now that the elections are over), we can safely state (despite the threat of trolling of all kinds, especially from family members) that there is an unemployment crisis….
Flip the coin over, ask the employers, and the tale of woe is always overflowing. Hard and soft skills are difficult to come by.
See the conundrum…Unemployed youth available in crores….yet, quality jobs are lying vacant. Vocational jobs even more so.
Have I shocked you enough…? If not, here is more…over 1.6 crore students sit for the Grade XII examinations across India (as per figures of 2018). MHRD data enumerates that only 25% of these students get college admissions, for these are the number of seats available on ground.
Therefore, 1.6 crore students….
Despite high pass percentages, about 30 percent of them do not pass….say 48 lakhs…
The rest…of 1.1 crore or so students; only 25% get admissions to colleges…. over 82 lakhs do not reach college…
Where do this 1.3 crore Class XII appeared/ passed students go? It can be safely assumed that WhatsApp University, despite its huge appetite, cannot accommodate or proselytise all of them….It is ripe for many a PhD thesis…
Young Indians of today, born mostly after the initiation of economic reforms in 1991, who have not seen life without internet, google, mobile phones and satellite TV, have given a second chance to PM Modi with high expectations. They have, for the present, trusted him, accepted his mann ki baat. Yet, they are impatient, and can be less than accommodating when their aspirations are not fulfilled. The various agitations for reservations, which happened sporadically over the last three years, offer a clue to their mindset.
A humongous task… Indeed, it is… What is the way forward? With a misplaced sense of courage, I attempt to answer this question.
1. Appoint a political heavyweight as the Cabinet Minister for HRD; and relatively young, dynamic ministers as Ministers of State with well demarcated job responsibilities. It is safe to say that this Ministry was among the more disappointing performers in NDA 2. There is a world in India, beyond CBSE, Delhi University cut offs and the echo chamber of the Delhi media. The real reforms have to happen there.
2. Get the new Education policy approved, with bipartisan support. 'Take the Chapter on Nehru out…this year…put it in…next year' phenomenon, is to put it mildly, silly and counterproductive. Education is far too important to become hostage to the present era of hyper-partisan politics. Make the policy future sensitive. Bring all stake holders, including opposition political parties onto the same page so that policies may offer the right balance between continuity and change.
3. A complete, bottoms up review of the NCF keeping the excellent 2005 document as the starting point. Again, non partisanship is the key.
4. A permanent, yet flexible mechanism for fee regulation, across all sectors, with the right balance between ground realities and social responsibilities.
5. Integrate vocational training compulsorily with the academic curriculum. I have had electrical engineers unable to work a tester, and a rheostat, and chemical engineers unable to differentiate between sodium and potassium when shown to them!!!
6. Wholesale change of the command and control structures in academia, be it School, College, Technical, professional education. The bureaucratic red tape is not a figment of imagination, it is a grim reality, often, a Gordian knot…Trust, but check is to be the guiding philosophy….
This is my take… What is yours?
Disclaimer: The opinions expressed in this article are the author's own and do not reflect the view of ScooNews.
Image Courtesy: dayafterindia
Sarala Birla Gyan Jyoti honoured with prestigious 'Climate Action Project School of Excellence' Award
Only 250 schools globally were recognized because of their intense work on climate education in a whole-school approach. The recognition was awarded by Cartoon Network Climate Champions and Climate Action Project.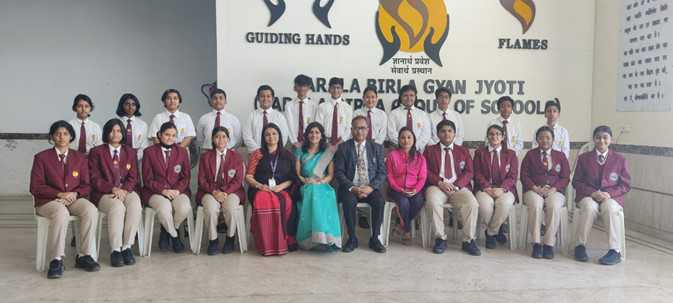 Sarala Birla Gyan Jyoti in Guwahati, India, was awarded the Climate Action Project School of Excellence. Only 250 schools globally were recognized because of their intense work on climate education in a whole-school approach. The recognition was awarded by Cartoon Network Climate Champions and Climate Action Project.
Cartoon Network Climate Champions is a climate change awareness initiative that sets out to inspire kids to take on daily challenges that collectively can make a big difference to the health of our planet. It has been developed in collaboration with WWF, a world-renowned environmental organization.
Climate Action Project is a free, global education project that was launched by Take Action Global, an education non-profit based in the USA, involving 2,700,000 teachers and students across 146 countries. The project aims to help students learn about the climate crisis in authentic ways and disseminate solutions online. The recognized schools submitted their work for the past year and met extensive criteria, including a school-wide commitment to climate education and student solutions.
Sarala Birla Gyan Jyoti has participated in global projects RiseUp4SDGs (India), Let's Be Human, Be One (Serbia), LeapEd Global Learning – Climate Change (Malaysia), the 17 Sustainable Development Goals competitions, implementing the three R's schoolwide and planting gardens in the community, at home and school. Students committed to training to become active Global SDG Ambassadors to raise awareness during virtual Student Hubs with 21 other countries. Students also actively collaborated with students in Brazil, Croatia, South Africa, Sweden and the UK in task-based projects. Currently, all Climate Change projects are student-led.
The selected 250 Climate Action Project Schools of Excellence were announced on 4 November 2021, during Climate Action Day, an annual online live event attended by 250,000 people globally. The event speakers included HRM Prince William, President James Alix Michel, Seychelles, Rick Davis, NASA, Matt Larsen-Daw, WWF, HRM Princess Esmeralda, Belgium, Juan Pablo Celis Garcia, UN Environment Programme, and other world leaders and climate scientists.
The winners were announced by Dan Russell, the voice actor behind several characters in Cartoon Network global hit series The Amazing World of Gumball, and Nandi Bushell, an 11-year-old musician, an influencer, and passionate climate advocate.
Statement by HRM Prince William "We need youth's creativity to repair our planet. We need students to invent and to innovate – to think beyond where we are now and to be optimistic about our future."
Statement by Koen Timmers, Climate Action Project: "Young people have the capacity to do more than learning about climate change. They all can come up with solutions, take small actions, and inspire others to change their lifestyles."
Statement by Dr. Jennifer Williams, Climate Action Project: "Our community of educators has come together in support of climate education for all. We are committed to ensuring students have access to information, ideas, and opportunities to take action for the planet, and, today, these Schools of Excellence are leading the way for the entire world."
Statement by Dr. Diganta Halder, Principal Sarala Birla Gyan Jyoti: "Stopping Climate Change has become a critical issue that needs to be addressed by every human being, but even more importantly in our schools. Students should be aware of Climate Action and the importance of achieving the goals set by the United Nations for peace and prosperity for all by 2030 and to become leaders of impact in the future."