Start-Up Pavilion and Innovation Hub at GESS Dubai to offer schools opportunity to engage leading global edu-innovators
Start-ups from across the Gulf region are leading the charge on school innovation with a full showcase of a wide range of products and solutions at GESS Dubai exhibition and conference scheduled on February 27 to March 1, 2018 at the Dubai World Trade Centre.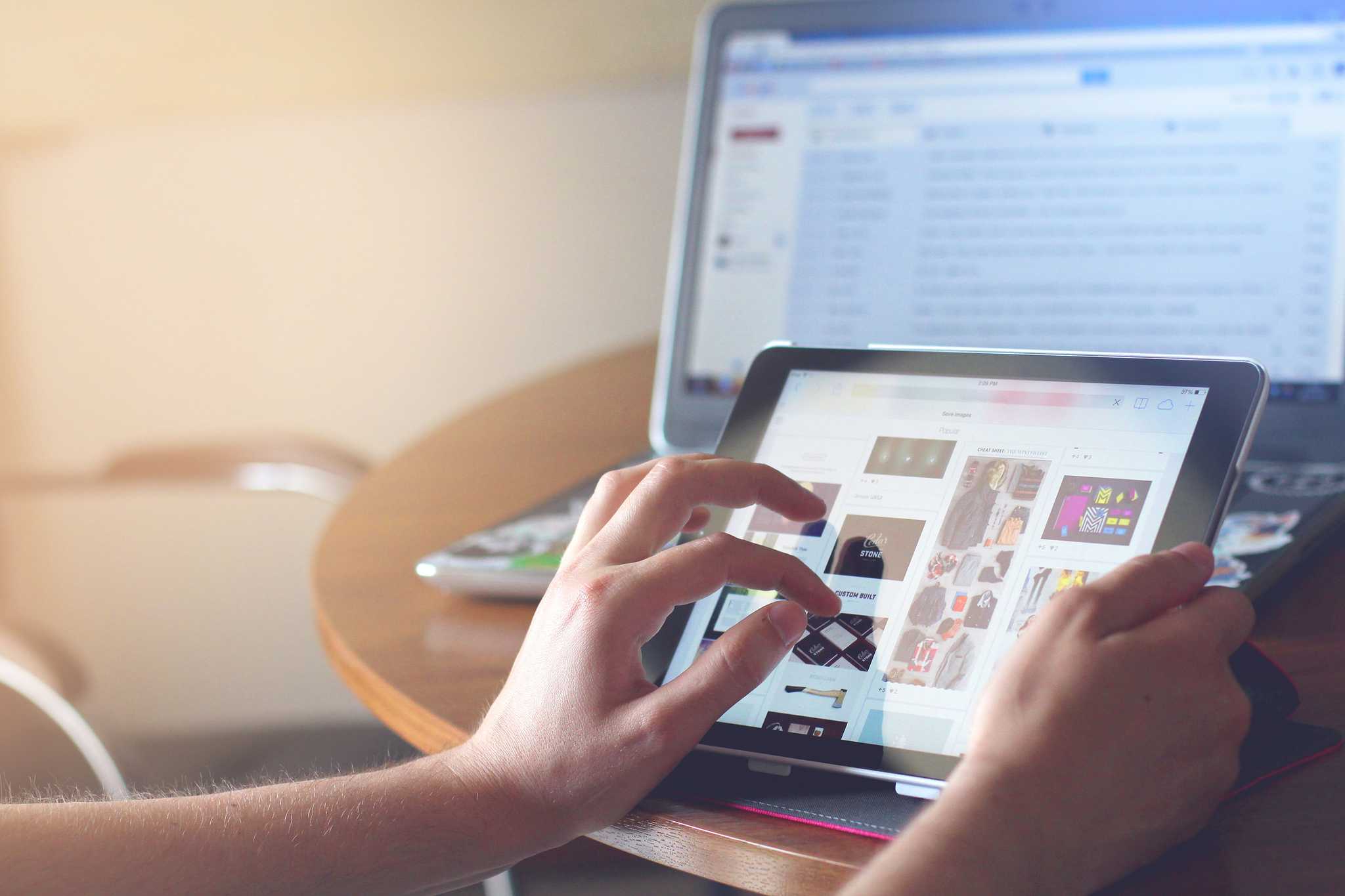 Start-ups from across the Gulf region are leading the charge on school innovation with a full showcase of a wide range of products and solutions at GESS Dubai exhibition and conference scheduled on February 27 to March 1, 2018 at the Dubai World Trade Centre.
"Two new features this year include the Start-up Pavilion, which showcases wares geared for the education market; as well as trailblazing companies never before seen at GESS Dubai who will engage education professionals at several speed networking sessions at the Innovation Hub," said Matt Thompson, Project Director, Tarsus F&E LLC Middle East, organisers of the GESS Dubai.
"All business indicators are up – from growth of schools to increases in student population across schools in the Middle East. These developments are opening up the market for new and innovative players who are developing cutting-edge products and solutions that will disrupt the way learning is delivered by teachers and experienced by students in classrooms throughout the region," Thompson added.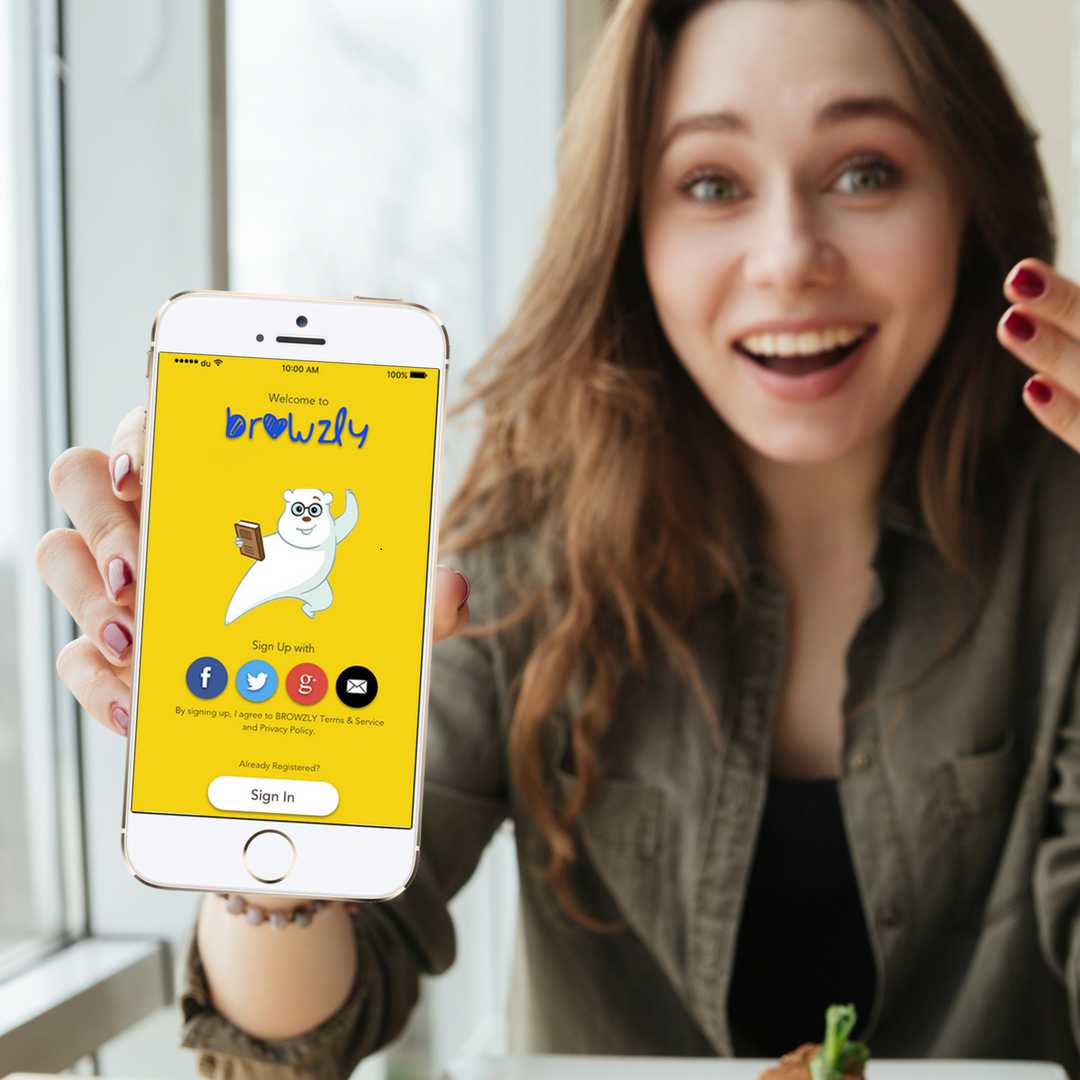 Among the start-ups participating include Browzly, whose app aims to connect school communities to read socially while allowing readers to post book reviews and take comprehension quizzes. Browzly is an innovative social way to encourage reading whilst helping measure progress and attainment on reading levels and comprehension. Schools that sign up during GESS Dubai can have a free trial until Sep 2018.
Education 1st will be launching learning and development courses including teacher and principal licensing in the UAE. As well as providing information about TELSUAE support and training, GESS Dubai visitors can also find out about the start-up's recruitment and consultancy services.
Bringing together Artificial Intelligence (AI) and Arabic, Kamkalima is an e-learning platform that offers a digital library aimed at improving Arabic language skills of students; while IDENTIGY will be sharing their platform that adds value for teachers and students through access management, student smart ID, cashless services, workforce management, time & attendance, student incentives/rewards and visitor management.
Another exhibitor at the start-up pavilion, Nischint for education is a dedicated device management system for schools, that easily converts any device to an education device during class hours in real time, while ensuring distraction free classrooms with inbuilt cybersecurity for students.
GESS Dubai re-affirms its support for innovation with a dedicated innovation hub that includes five sessions of speed networking, in collaboration with UK-based Innovate My School.
Kate Lewis, commercial director at Innovate My School, said: "We are delighted to bring our popular Speed Networking format to GESS Dubai. GESS is the education event of the year in the region and shines a beacon on innovative education companies from all over the globe.
"Speed Networking at conferences really is a win-win. Delegates get to experience a vast range of products and services in an engaging, timed setting; this supports them to achieve their objectives for attending the conference more effectively. Having completed 160 such events internationally, we know that Speed Networking is the ideal way for exhibitors to meet the right delegates, increasing their chances of converting them to valued customers. We look forward to working with the talented GESS team in 2018 and beyond."
Education professionals will meet companies in these free-to-attend sessions that have been carefully selected based on the most leading-edge products in the education industry, with the aim of supporting schools to innovate in multiple areas across the curriculum. This will be through a range of areas, such as: school fitness, school information management systems (SIMS), educational videos, assessment, safeguarding, literacy, visitor admin, tutoring and much more. Interested education professionals are requested to register in advance as attendance is expected to be high, by visiting http://www.innovatemyschool.com/gess-dubai-2018.
Registration for GESS Dubai is free and may be done online at www.gessdubai.com. Education professionals attending can avail of CPD certifications from the over 200 workshops happening during the three-day event which will be held at the DWTC's Sheikh Saeed Halls.
SHE STEM 2022 honours and celebrates women
SHE STEM 2022 encourages students to 'Unleash their imagination' as part of the Sweden India Nobel Memorial Week.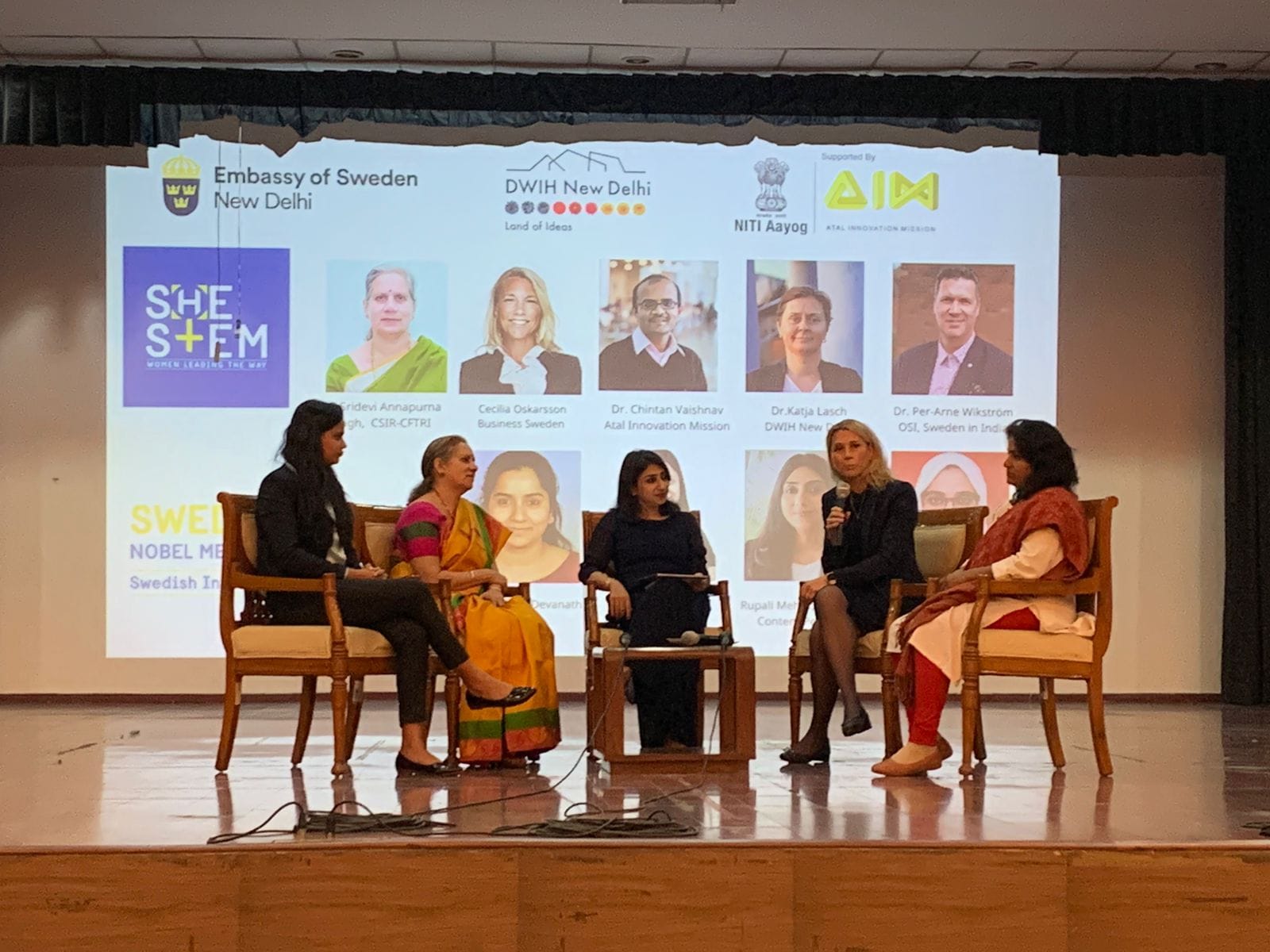 As part of the Sweden-India Nobel Memorial Week, SHE STEM, the annual event to celebrate women in the fields of science, technology, engineering, mathematics, and sustainability, was successfully held for the third year in a row.
The annual event is organized by the Sweden Embassy in India in partnership with the Atal Innovation Mission of the Government of India and the German Centre of Innovation and Research (DWIH New Delhi).
Ambassador of Sweden to India H.E. Jan Thesleff, who also addressed the students via a video message said, "We are very happy to continue the tradition of SHE STEM – it is a flagship event of the Sweden-India Nobel Memorial Week. Congratulations to all the winners of this year's SHE STEM Video challenge."
Dr. Chintan Vaishnav, Director of ATAL Innovation Mission said, "Today, the face of women's involvement in STEM is changing and the rate of participation has increased. It was in ATL Marathon 2021, that there was a spike where the women's participation was 49%. A strong STEM education will go a long way in cultivating such critical thinkers."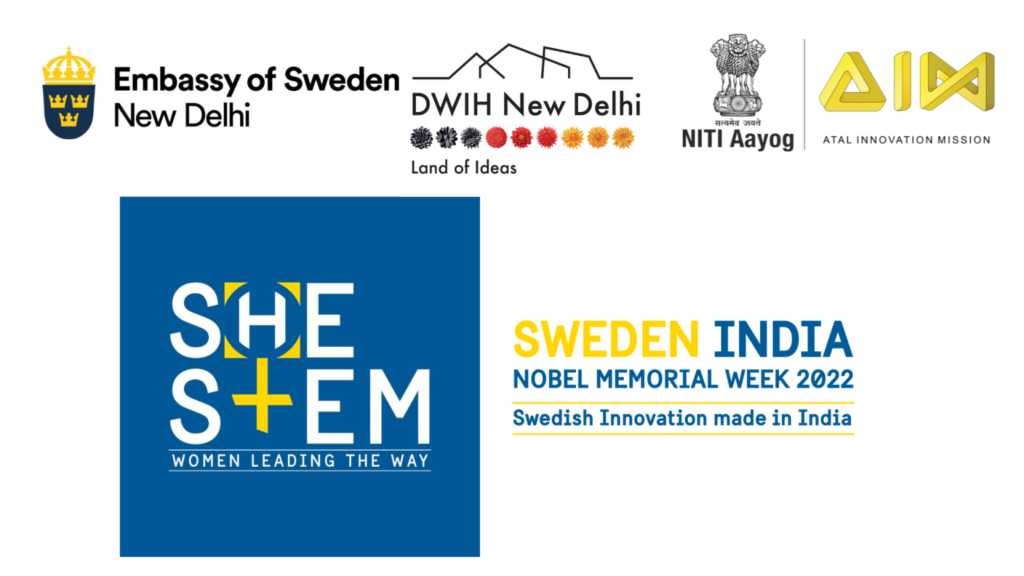 SHE STEM 2022 began with a musical performance by the students of Darbari Lal DAV Model School, New Delhi, the host school for SHE STEM 2022, followed by talks, and a panel discussion with women in the fields of STEM and business, including D. Sridevi Annapurna Singh, Director of Council of Scientific and Industrial Research – Central Food Technological Research (CSIR-CFTRI), Ministry of Science and Technology, Government. of India.
Dr. Annapurna Singh has done extensive work in the development of supplementary foods for undernourished children and in studying the impact of protein-rich food on children. She spoke to the audience about the need for women in fields of STEM to bring in their unique perspectives to problem-solving for a sustainable future.
Other participants included Cecilia Oskarsson, Trade, and Invest Commissioner of Sweden to India, who shared her thoughts on the role of diversity in triggering and enabling positive changes for girls and women, Mamta Kumari, co-founder and CEO of Prepbytes, an ed-tech company in India, and Dr. Vasudharani Devanathan, Neurobiologist and Professor of Biology at the Indian Institute of Science Education Research (IISER). Rupali Mehra, Founder of Content People AB moderated the event.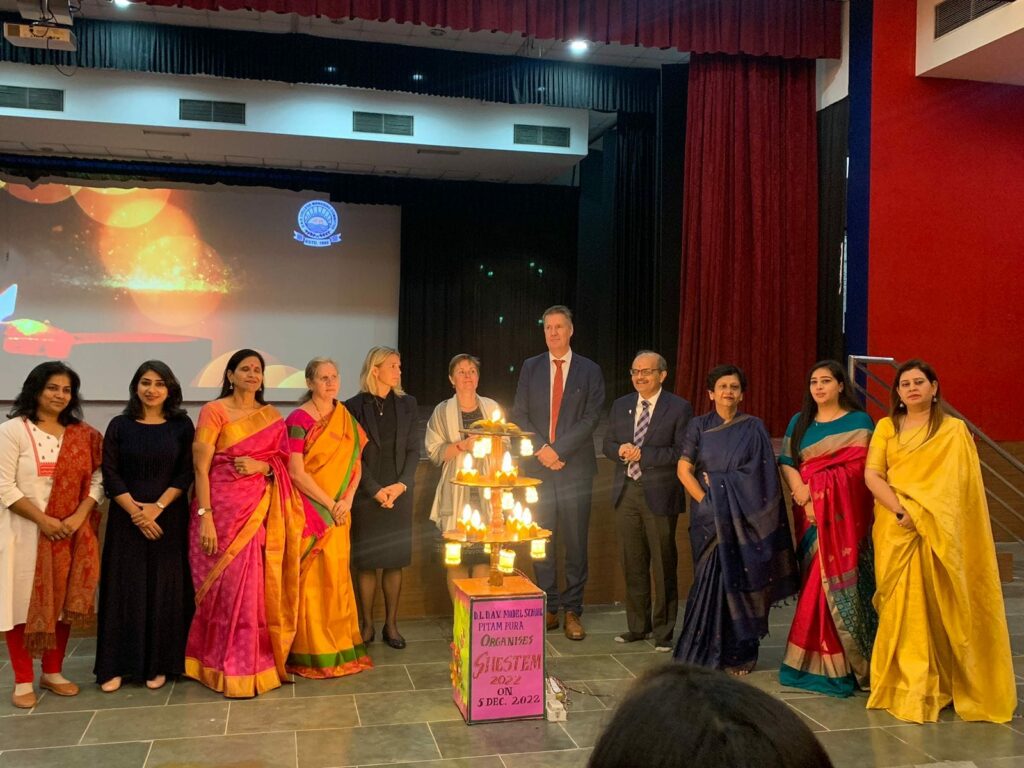 Dr. Per-Arne Wikström, Head of Office of Science & Innovation, Embassy of Sweden in New Delhi said: "When women and girls provide their talent, their knowledge, and their capabilities to science and technology on equal terms with men and boys, then we know that societies prosper and that innovation capacity actually increases. So for us, gender equality is an integrated part and an important aspect of everything that we do. We would like to thank our Indian partners for their support for this very important initiative."
"As Johann Wolfgang von Goethe said, 'who is not curious will not gain knowledge,' so keep your curiosity on, drive your knowledge forward and who knows maybe one or other idea will be implemented," said Dr. Katja Lasch, responsible for Strategy Management at the German Centre for Research and Innovation (DWIH New Delhi) and head of German Academic Exchange Service (DAAD) Regional Office in New Delhi.
Following the success of the Insta-reels Video Challenge in 2021, SHE STEM hosted the #SHESTEM2022 Video Challenge across Instagram, Youtube, Facebook, and Google Drive for students of ages 13 to 17, asking them to imagine themselves in the year 2047, and speak about an innovation of theirs that has helped in tackling climate change. The response was overwhelming with over 930 videos of which 15 were shortlisted. SHE STEM had an extensive jury round of 3 jury teams; Atal Innovation Mission Team led by Dr. Chintan Vaishnav, the Swedish Embassy team, led by Dr. Per-Arne Wikström, and the German Centre for Research and Innovation, represented by Dr. Katja Lasch.
The videos were assessed on the:
Novelty of idea
Clarity of thought and articulation
Sustainability or climate action angle
G. Nivethiga Rani who created a video on how she as a STEM Leader in 2047 had invented a robot that collected and converted biodegradable and non-biodegradable waste into electricity, won the first prize in the video challenge. The second prize was tied between T Shatananda Dhanwantari and Shreya Singh and Nistha Aswal, who participated as a team. Gaurav Hanjoora won third place.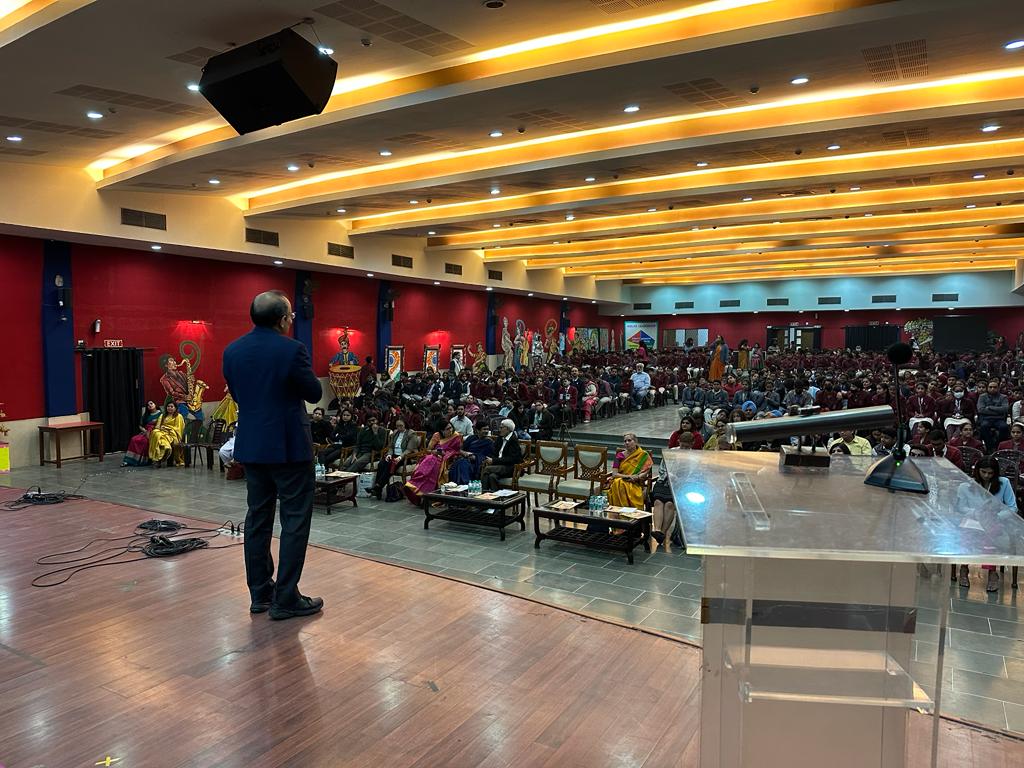 "I congratulate all the winners of the SHE STEM 2022. I have to say what caught my attention was that every single idea was addressing a fundamental constraint confronting us," said Dr. Chintan Viashnav.