Teen with HIV asked to vacate government run school hostel room
Child rights campaigner Biraja Prasad Pati has pointed out that a HIV/ AIDS affected teen has been asked to leave the hostel of Jawahar Navodaya Vidyalay at the behest of parents of other children. The DM has promised action if school is found guilty.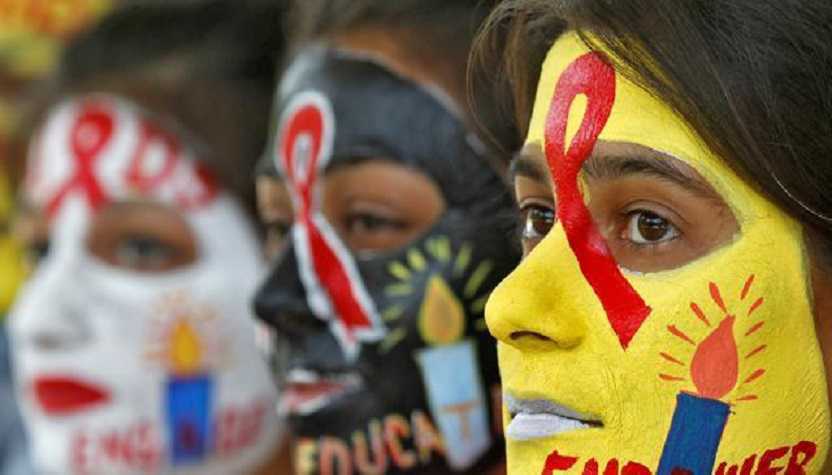 When AIDS hit the media attention in the initial years, it was met with a lot of scepticism and stigma. The initial first reaction was shunning the victims of this tragic disease. It was only through sustained media campaigns and media efforts that finally the disease itself and its victims were looked at with humane eyes.
That's why some incidents come as rude shocks especially when it involves children as young as 13-year-olds. This is exactly what has happened in a Central government-run school in Odisha's Kendrapara district. A 13-year-old HIV/AIDS affected girl has been driven out of the hostel, allegedly on the insistence of other students' parents, according to a child rights activist.
The girl has allegedly been disallowed from staying in the hostel of Jawahar Navodaya Vidyalay residential school for the last one year, although the school has allowed her to continue her studies.
"It's very unfortunate that authorities of a school run by the Ministry of Human Resources Development treated the child unfairly. The confidentiality of her HIV-positive status child has been breached. This led to violation of her right to privacy. Stigmatisation of this nature has undermined her dignity," said child rights campaigner Biraja Prasad Pati.
Pati said that the school authorities initiated this action at the behest of parents of other students. Navodaya Vidyalay Principal Parvati Pradhan, however has another story to tell, "The child has never been discriminated against. On health grounds, we had allowed her to study here while staying at home on her guardian's request. We had done so purely on humanitarian considerations."
The girl, who is good in studies, was in fact recently promoted to standard IX, but because of the humiliation and embarrassment, her guardians have decided to admit her in the village school, she said.
Due to the embarrassment of being denied the hostel, the girl has stopped going to school too, Pati said, adding she only goes to school to write the examination twice a year.
"Our village is at least 45 kms from the school. We used to take her to school occasionally. But as the strenuous journey took a toll on her health, we later stopped it," her family members said. "We have decided to enrol her in the village school in class IX."
The girl lost her parents to AIDS long back and is presently being taken care of by her paternal uncle. Her younger brother is also an HIV/AIDS carrier.
"Denying education to children with HIV/AIDS is an offence as per Supreme Court order. I have petitioned the district collector and has sought action against the school authorities," Pati said.
Kendrapara Additional District Magistrate, Dhananjay Swain, said, "We have received a petition which alleged discrimination against the child living with HIV/AIDS. The administration is inquiring into it. If the charge is proved, action will be taken against the school authorities."
Ayatiworks Joins Forces with Anna University to Elevate Digital Advertising Skills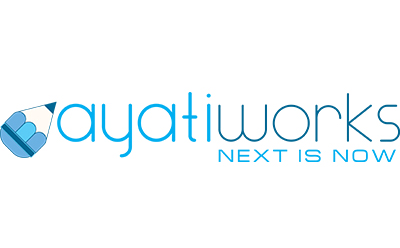 Ayatiworks has forged a strategic alliance with Anna University, a leading Public State University in Chennai, to elevate students' skill development and enhance employability. This collaboration is designed to enrich students' educational experiences and practical competencies in the dynamic realm of Digital Advertising, reflecting both organizations' shared commitment to education and skill-based training.
As part of this training partnership, Ayatiworks will facilitate valuable learning experiences for Anna University's Media Science students. This will be achieved through a series of intensive guest lectures on the comprehensive spectrum of Digital Advertising, led by Upendran Nandakumar, CEO of Ayatiworks. These sessions will run from August to December and aim to bridge the gap between academic knowledge and industry insights, ultimately enhancing students' skills, knowledge, and employability.
Expressing his enthusiasm about the partnership, Upendran Nandakumar, Founder & CEO of Ayatiworks, remarked, "We are thrilled to collaborate with Anna University, an opportunity that allows us to revolutionize the industry by augmenting university programs with real-world experiences. This collaboration will undoubtedly bolster the employability of university students, marking a significant advancement in their careers."
Within this partnership, Upendran Nandakumar will engage with over 100 students, providing insights into current industry trends, job opportunities, and challenges within the Digital Advertising landscape. Leveraging his extensive experience in the field, he will offer a comprehensive view of the industry's present market dynamics. Through this training partnership, he will empower university students to master the art of crafting innovative strategies for building brand loyalty and awareness.
This collaboration represents a pivotal step in nurturing a future-ready workforce in India. Ayatiworks and Anna University share a deep commitment to empowering students, enabling them not only to adapt to but also to drive technological innovations in their respective domains. Following the conclusion of the training sessions, Ayatiworks will conduct a recruitment drive to identify and hire talented interns, providing them with valuable industry exposure. Together, these efforts aim to shape the next generation of digital advertising professionals and foster innovation in the field.