The Education sector can greatly benefit from the rising international stature of 'Brand India'.
Eminent Amreesh Chandra feels that the rising international stature of 'Brand India' has the potential to rub off positively on the education sector. Besides, India needs to put in solid work in academic and physical infrastructure which offers holistic exposure to students which is the main pull fo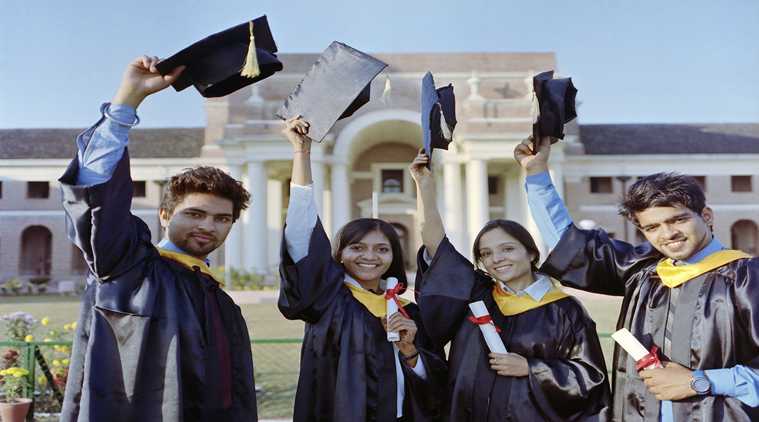 The education sector in India is studded with gems of unmatched quality, educationists who have set new benchmarks and have path-breaking ideas to make education standards better in India. One of these gems is educationist Amreesh Chandra, Trustee and Executive Principal, St. Paul's School, Gorakhpur.
Last week Chandra spoke exclusively to a leading media portal on his thoughts how to improve education in India. Here is a rundown of this conversation.
The educationist feels that world-class educational institutes are the cornerstone for India to attract foreign students as well as make India more preferable to local students over foreign universities.
Sharing the problems of the education sector in India, Chandra said, "Education is looked at as an 'industry'. This needs to change. It needs to be looked at from a charitable perspective and not a commercial perspective," he said.
These problems center around the 2 kinds of education infrastructure – physical infrastructure and academic infrastructure.
Physical infrastructure is dependent on investment. It is very difficult to secure bank funding in India as it is not a favoured sector, besides, there is a regulatory hurdle for the same. "Just as every district and state are divided into sub economic zones. Similarly, we can have education economic zones (in every state) where loans to set up educational infrastructure would get various subsidies, which will encourage people to invest in education," he said.
The academic infrastructure is the resources that go in managing the education. "While we talk about improving the number of IITs and IIMs, we need to look at how to increase the number of institutes offering qualification for teachers as well. We need to have teacher training colleges at par with these," he said, adding that there is a great need to impart soft skills such as communication skills to teachers.
Besides looking at the physical and academic infrastructure, attention needs to be paid to the recent upswing in offbeat professions and non-traditional career paths. This has structurally impacted the education sector in India and the world over due to the demand supply dynamics.
"For example, there are more people wanting to become chefs, for whom we now have culinary colleges or even hospitality colleges," he said.
Chandra points out that even after so many years, the number of students coming in to study into India is far lesser than the number of Indian students opting to study abroad. According to the educationist, the holistic experience and development offered by a university makes the institute overall attractive for the student besides offering academic excellence.
"The QCF quotient is so high in international campuses that it gives the students a great quality of basic exposure which we need to give to our students as well by building world class universities," he said, giving the example of the number of school students going abroad for education having dropped due to international schools mushrooming in the country.
"The position of India globally at this point of time is something the education sector can take advantage of," Chandra said. Further adding that the number of international students seeking internship India is swelling due to the recent upswing in the international perception of 'brand India'.
Chandra is only the second Indian after Jawaharlal Nehru to be conferred the honorary title 'Freeman to the City of London', for his contribution to the development of global education. He is an 'edu-preneur' who is tirelessly promoting India as a premier educational destination.
* Read the original story by Shalini Rajvanshi on www.indianexpress.com
Oxford University Press India releases early-year solutions aligned with National Curriculum Framework for Foundational Stages (NCF-FS) and NEP 2020
The flagship OUP titles My Learning Train (pre-primary and primary), Oxford Advantage Little Champ (blended product for beginners and levels 1&2) and New Enjoying Mathematics (grades 1,2) emphasise interactivity-oriented approach conforming to the National Curriculum Framework for Foundational Stages 2022.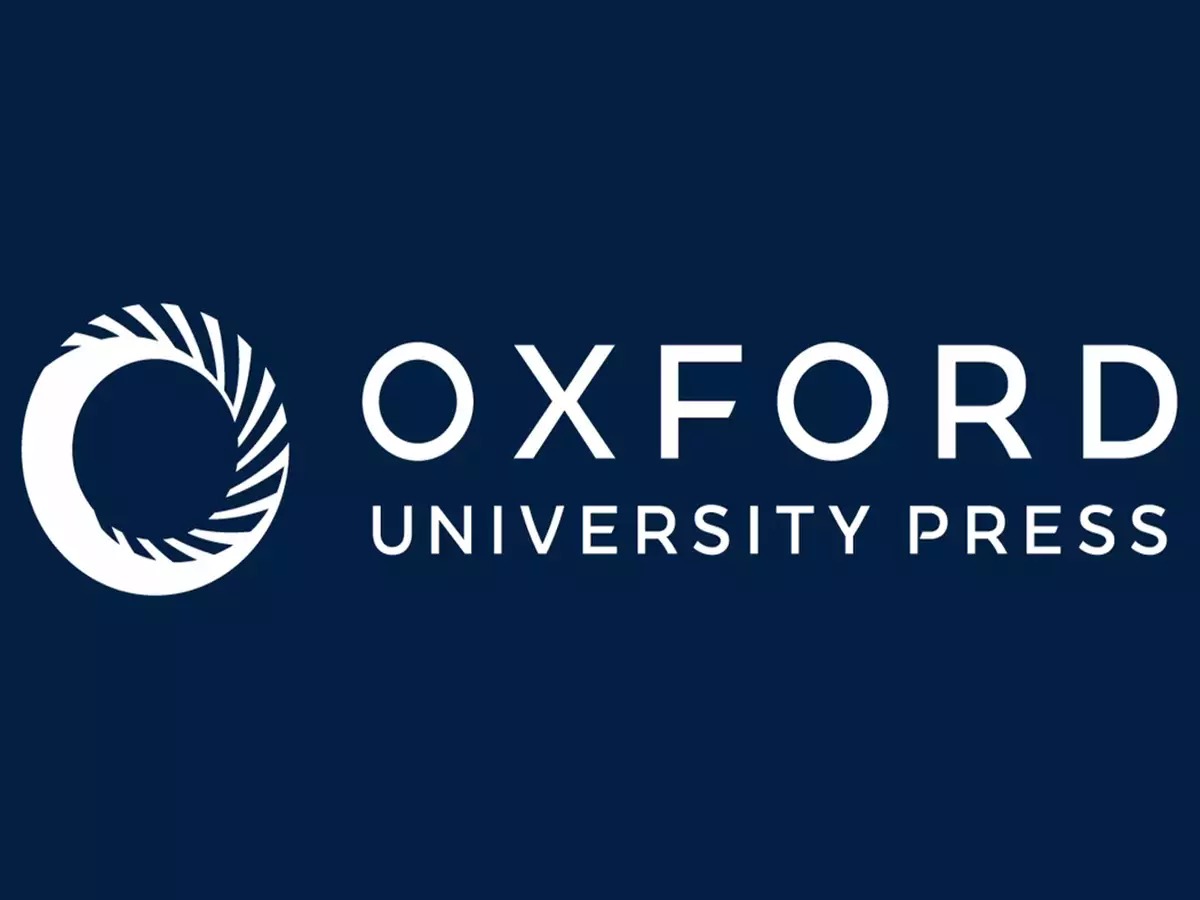 Oxford University Press India (OUP), a department of the prestigious University of Oxford, has released its early-year range of blended solutions conforming to the National Curriculum Framework 2022 for Foundational Stages (NCF-FS) based on the recommendations of the National Education Policy (NEP) 2020.  A leader in the K-8 education segment in India, OUP is one of the first solution providers to launch NCF-FS aligned series of schoolbooks, workbooks and blended products.
The newly designed series of blended products are based on the recommendations of NCF-FS for a seamless developmental continuum for children between the age groups of 3-8 covering Early Childhood Care and Education of the first three years and classes 1 and 2, with teachers as torch bearer of this change. Transitioning to the new curricular and pedagogical structure, the products are available in print and digital (blended) formats to be deployed by the partner schools in the upcoming academic session 2023-24.
Releasing India's first series of NCF-FS aligned solutions, Sumanta Datta, Managing Director, Oxford University Press India, said, "OUP has been instrumental in providing research and pedagogy based high-quality content to the learners. In the last eleven decades of our presence in India, OUP has been trusted for providing meaningful content, learning resources and for extending support to school teachers and parents to offer holistic learning. We welcome the National Curriculum Framework for the Foundational Stage (NCF-FS) and assure that our products would empower teachers and educators to implement the objectives of NEP2020 while incorporating 21st century skills of communication, critical thinking, creativity and collaboration through many of its features."
About the newly released blended solutions:
Oxford Advantage Little Champ is a blended product, available both in print and digital formats.  It follows theme-based approach to help children achieve foundational literacy and numeracy and build general awareness about their surroundings.  For beginners, and levels 1 and 2, Little Champ uses age-appropriate text and illustrations for visual appeal, audio-visuals and storytelling to introduce letters in a fun way, number rhymes for numeral recognition, augment-reality enabled colouring sheets, visual arts and more. Following NCF's five steps learning process Panchaadi, OUP's Little Champ is mapped to the five domains of physical development, socio-emotional and ethical development, cognitive development, language and literacy development.
The interactive training series My Learning Train introduces teachers to Kinolearn and Kinophonics activity-based methodologies developed in India by the author Sonia Relia.  Using easily accessible resources across different regions, this series brings treasure bogies of activities, resource books, workbooks, stories, rhymes, folk tools, rhythms and music, art, games, templates, extended story banks with bilingual stories, flashcards, boardgames, worksheets, finger puppets, posters and much more that help children to comprehend and develop skills across all learning domains and learning styles. It focuses on inherent skill development and learning-by-doing and uses activities to introduce concepts and reinforce learning.
OUP also recently revised its bestselling Mathematics series

–

New Enjoying Mathematics to cover all five levels of the Foundational Stage (3 years of pre-primary, along with grades 1 and 2). The series covers all maths-specific competencies listed in the NCF for the foundational stage.  The series author Aashalata Badami deploys ELPS method (E-experience with concrete objects, L-language, P-picture, S-symbol) for concept-building and incorporates an activity-oriented approach, which aims to remove maths phobia from the minds of young learners. The series emphasises on the cognitive, creative, and physical development of children, using a variety of tools to connect ideas with their immediate world and interests.
The National Curriculum Framework for Foundational Stage (NCF-FS), released in October 2022 marks a paradigm shift in our understanding of education.  It sets clear guidelines towards play and activity-based learning rooted in Indian ethos. NCF-FS recommends a seamless developmental continuum for children between the age groups of 3-8 covering early childhood care and education for the first three years and classes 1 and 2, with teachers as torchbearers of this change.
***
About Oxford University Press
Oxford University Press (OUP) is a department of the University of Oxford. It further affirms the University's objective of excellence in research, scholarship, and education by publishing worldwide. OUP is the world's largest university press with the widest global presence. It publishes in many countries, in more than 40 languages, and in a variety of formats – print and digital. OUP products cover an extremely broad academic and educational spectrum, and it aims to make content available to users in a format that suits them best.
OUP celebrates 110 years of its presence in India. Branching out from publishing – OUP India has emerged as an integrated education services provider.  OUP products cover an extremely broad academic and educational spectrum; publishing for all audiences – from pre-school to secondary level schoolchildren; students to academics; general readers to researchers; individuals to institutions.
Learn more about OUP at www.india.oup.com