The first "Teacher Warriors" honoured 16 of the country's best and bravest teacher warriors
They are teachers, yes, but warriors, even more, battling social stratification, apathy, lack of funds and a host of other issues, to give that one fighting chance to kids who need it the most.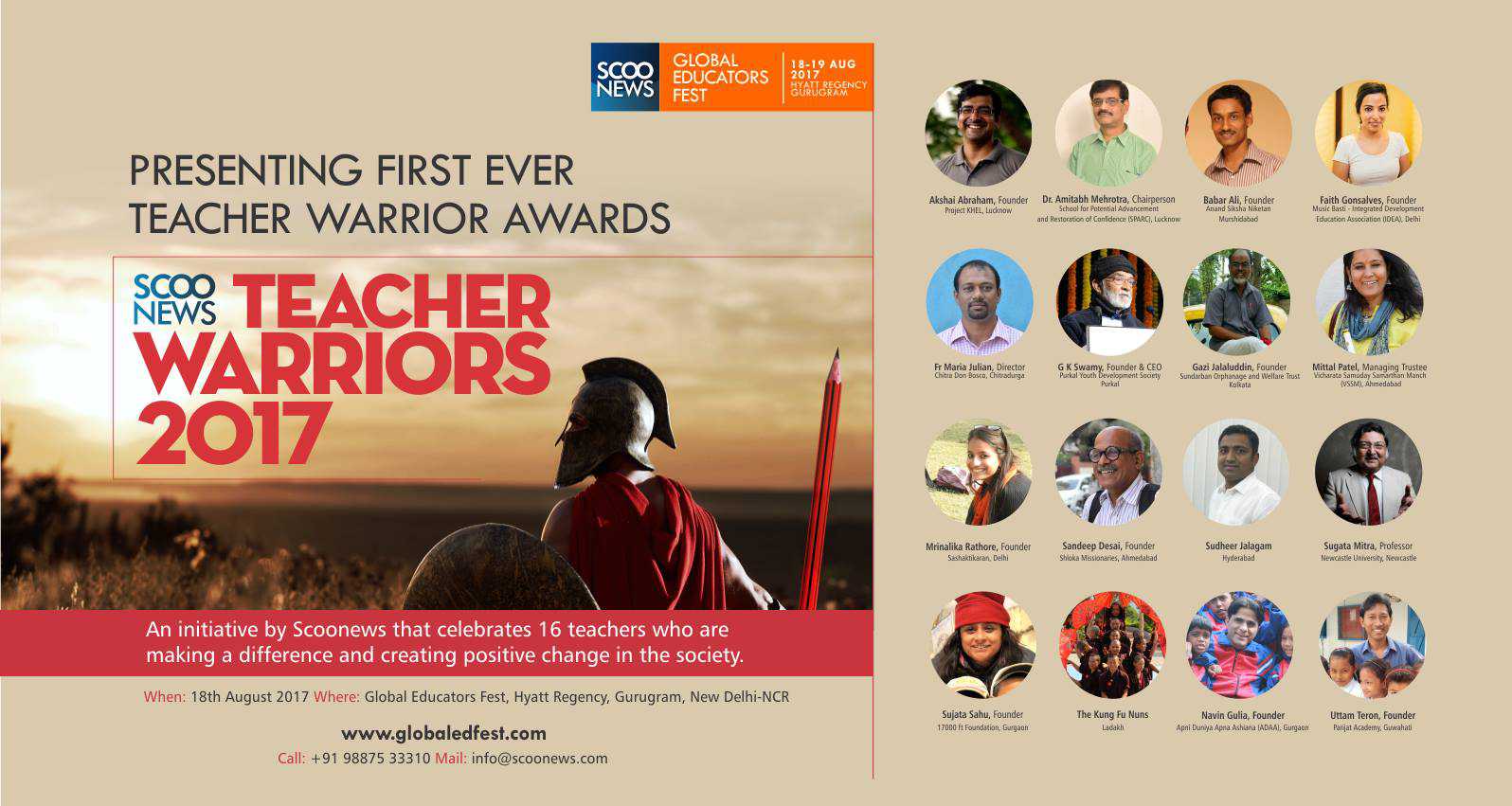 Our initiative "Teacher Warriors" honoured 16 of the country's best and bravest teacher warriors, striving to give kids a fighting chance at a better present and a future floating with possibilities.
"What good are chocolates to a person who is thirsty?" This insight by one of the teacher warriors in our upcoming series sums up the true and varied nature of education, far beyond the conventional three Rs (reading, writing, arithmetic) imparted in a traditional classroom.
It is rightly said that it is disadvantaged who need the best teachers. And though the latter may be few there is simply no denying that the quality is exceptional! These outstanding individuals have taken learning out of the classrooms of privilege, to those that need it most yet all too rarely receive it. They fight – the battle is far from over – tremendous odds to execute their mission. The sweet spoils of war? Engaged hearts, enlightened minds, and more often than not, well-nourished tummies!
Akshai Abraham, Founder, Project Khel
Amitabh Mehrotra, Founder, School for Potential Advancement and Restoration of Confidence (SPARC)
Babar Ali, Founder, Ananda Siksha Niketan
Faith Gonsalves, Program Director, Music Basti
Fr Maria Julian, Chitra Don Bosco Director
GK Swamy, Founder &secretary, Purkal Youth Development Society
Gazi Jalaluddin, a taxi driver from Kolkata who runs 2 schools and an orphanage
Mittal Patel, Founder, Vicharta Samuday Samarthan Manch (VSSM), Gujarat
Mrinalika Rathore, Founder, Sashaktikaran, Rajasthan
Navin Gulia, Founder, Apni Duniya Apna Ashiana (ADAA)
Sandeep Desai, Founder, Shloka Missionaries
Sudheer Jalagam, An NRI living in Washington
Prof Sugata Mitra, Professor of Educational Technology at the School of Education, Communication and Language Sciences at Newcastle University
A group of extraordinary women from the Himalayas – The Kung Fu Nuns
Uttam Teron, Founder, Parijat Academy
Free and compulsory education is a fundamental right for children aged 6-14. Yet the reality is that universal access to elementary education is a distant dream for lakhs of India's disadvantaged children. According to CREATE – Consortium for Research on Education, Access, Transitions, and Equity – scores of children living in remote habitations in rural areas are invariably unable to participate, the situation being even more challenging for girls and the disabled. The situation is graver still for the poorest of the poor, living on the fringes of society, who are simply not part of the scheme of things. While educating girls continues to be seen as unnecessary by many, and they are weighed down by domestic chores, boys are often withdrawn from the schooling system due to economic reasons.
First generation learners generally live in environments which do not nurture education, while malnutrition and illness along with a deficiency of healthcare facilities further reduce the numbers. Many schools lack adequate infrastructure, facilities, and resources, with teachers largely untrained and the curricula often irrelevant. Children invariably learn little and drop out of the system altogether.
Does anyone care? The answer is a resounding yes! Transforming the bleakness of this arid desert is a band of individuals, toiling selflessly to create little oases of learning and love. They are teachers, yes, but warriors, even more, battling social stratification, apathy, lack of funds and a host of other issues, to give that one fighting chance to kids who need it the most. Their methods are unconventional, their functions much more than those expected from a regular teacher, their rewards even more satisfying and their joy, absolutely infectious.
Ayatiworks Joins Forces with Anna University to Elevate Digital Advertising Skills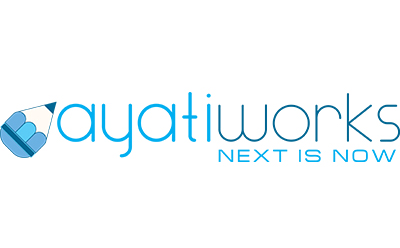 Ayatiworks has forged a strategic alliance with Anna University, a leading Public State University in Chennai, to elevate students' skill development and enhance employability. This collaboration is designed to enrich students' educational experiences and practical competencies in the dynamic realm of Digital Advertising, reflecting both organizations' shared commitment to education and skill-based training.
As part of this training partnership, Ayatiworks will facilitate valuable learning experiences for Anna University's Media Science students. This will be achieved through a series of intensive guest lectures on the comprehensive spectrum of Digital Advertising, led by Upendran Nandakumar, CEO of Ayatiworks. These sessions will run from August to December and aim to bridge the gap between academic knowledge and industry insights, ultimately enhancing students' skills, knowledge, and employability.
Expressing his enthusiasm about the partnership, Upendran Nandakumar, Founder & CEO of Ayatiworks, remarked, "We are thrilled to collaborate with Anna University, an opportunity that allows us to revolutionize the industry by augmenting university programs with real-world experiences. This collaboration will undoubtedly bolster the employability of university students, marking a significant advancement in their careers."
Within this partnership, Upendran Nandakumar will engage with over 100 students, providing insights into current industry trends, job opportunities, and challenges within the Digital Advertising landscape. Leveraging his extensive experience in the field, he will offer a comprehensive view of the industry's present market dynamics. Through this training partnership, he will empower university students to master the art of crafting innovative strategies for building brand loyalty and awareness.
This collaboration represents a pivotal step in nurturing a future-ready workforce in India. Ayatiworks and Anna University share a deep commitment to empowering students, enabling them not only to adapt to but also to drive technological innovations in their respective domains. Following the conclusion of the training sessions, Ayatiworks will conduct a recruitment drive to identify and hire talented interns, providing them with valuable industry exposure. Together, these efforts aim to shape the next generation of digital advertising professionals and foster innovation in the field.