Exploring Teacher Training In Remote India
It is a foregone conclusion that the poor quality of education in rural schools will surely affect the employability of rural youth. And this is the outcome of the poor training given to teachers in the remote rural areas.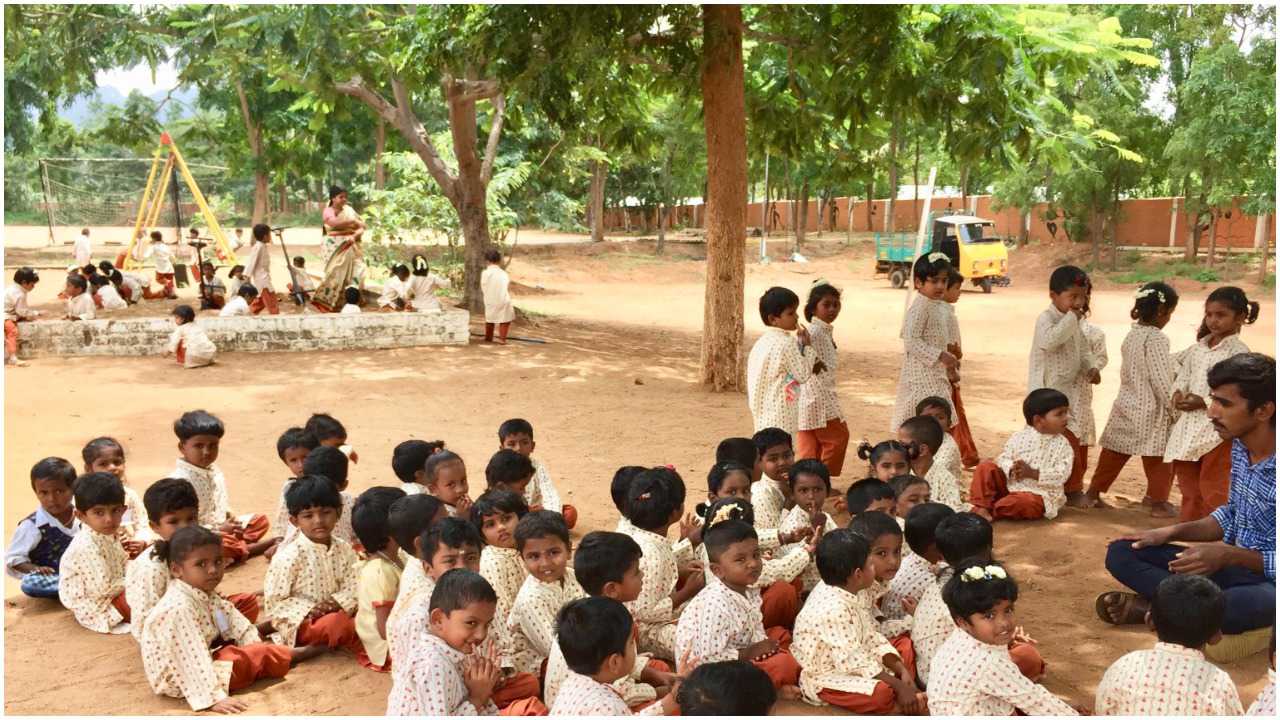 With a great deal of sadness and shame, one has to agree with the Nobel Laureate economist Dr Amarthya Sen's observations shared at London School of Economics, that "India is the only country in the world which is trying to be the global economic power with an uneducated and unhealthy labour force." This is not just idle talk but a reality that is facing us all. Of the 280 million children in the world who are not going to school, 80 million children come from India alone. And the tragic trajectory of only 35% attendance in government schools, especially in the rural areas, and more than 61% drop-out by the time the students reach secondary school is further perpetuated because we have such ill-trained and demotivated teachers right across the country.
As a contrast, India could actually be in a position to boast of one of the largest education systems in the world. There are nearly 5.98 lakh primary schools, 76 lakh elementary schools and 98,000 higher secondary schools in the country. We have about 1300 teacher training institutes for elementary teachers and nearly 700 colleges of education preparing teachers for secondary and higher secondary schools. Out of about 4.52 million teachers in the country, nearly 3 million are teaching at the elementary level. This huge machinery is something to boast about but unfortunately, in this number game, what is severely lacking is the quality of teaching and learning.
In rural India, almost half of grade V students cannot read a grade II text and more than 70% of them cannot carry out the simple division. A common feature across the Indian education system is a shortage of qualified teachers. With nearly one in six elementary school teachers not professionally trained, India must improve its spending on teacher training. It is sad that just 2% of the 2018-19 budget allocated for Samagra Shiksha Abhiyan ('holistic education program') was spent on teachers' training institutes.
Right to Education Act of 2009 (Section 23) had mandated that all government school-teachers should possess minimum qualifications laid down by the National Council of Teacher Education. Under guidelines released in November 2010, those not qualified were given time until March 31, 2015, to complete their training. Yet, in 2015-16, of 6.6 million teachers employed at the elementary level, 1.1 million were untrained. Of these, 5,12,000 were in government and aided schools and 5,98,000 in private schools. At the secondary school level, of 2 million teachers, around 14% were not professionally qualified, according to the education ministry.
Poor employability is a direct outcome of poor education. With 70% of India's workforce residing in rural areas, it is rural India that will form the majority of tomorrow's workforce. NITI Aayog estimates that half of the total Indian population is expected to be in rural India by 2050. Right now a major cause for rural to urban migration is the search for better employment opportunities in cities. The net migration from rural to urban areas is about 20 lakh per annum, of which 10 lakh are expected to be job-seekers as per MSS Research. During this current pandemic we saw for the first time, a reverse migration happens when the labourers lost their jobs because of the lockdown and slowing of the economy. They were evicted from their houses because of non-payment of rents, and could not manage three square meals a day. If the education in the rural areas were up to the mark and the rural youth were employable both in the villages and cities then this social churn would not have happened. It is a foregone conclusion that the poor quality of education in rural schools will surely affect the employability of rural youth. And this is the outcome of the poor training given to teachers in the remote rural areas.
Large proportions of untrained teachers, both at the elementary and the secondary level, exist in the remote areas of West Bengal, Bihar, Jharkhand, Uttar Pradesh and Chhattisgarh. The story is not too different in the remote areas of other states as well. The reasons for this is simple, there has been very little systematic planning to ensure that teaching as a profession is valued and respected and therefore attracts the best talent. The reality is that teaching has not been the first choice of career for most teachers for a few decades now. It is viewed as a stopgap arrangement and a convenient career choice for women. The magical ingredient of passion is sorely lacking amongst most teachers. In remote parts of the country, it is even more difficult to reach out to teachers both for pre-service and in-service training. The share of teachers' education budget in school budget has consistently declined from 1.3% in 2009-10 to 1.1% in 2018-19 showing that teachers' training has been accorded low priority.
I am of the opinion that the training of teachers of rural schools in remote parts of the country has to be designed differently. The curriculum has to be a lot more hands-on, experiential and relevant to the children there. Since most of the teachers themselves come from the same background, they would find it easier and more meaningful to teach children what can be easily applicable in that background. Most of the training for teachers is very theoretical and therefore does not highlight the real problems in the field. While some effort is being made to enhance knowledge of teachers through subject training, nothing is being done to ignite passion and pride in the teaching profession. More emphasis needs to be put upon practice teaching so that the individuals are able to generate more confidence in themselves and work to their best abilities to improve their teaching skills.
A few studies have been done on the condition of teacher education in the country but woefully not enough that addresses the conditions in rural India. The identified problems are the obvious ones, like the short duration of the training program as compared to other countries and therefore the lack of depth and gravitas of such training. The problem begins right from the time the student-teachers are selected for the program. The individuals overwhelmed by poverty, insecurity and vulnerability usually experience problems inadequately depicting their skills, even when they are educated and possess the needed information (Mallica, 2005). It is unfortunate that teacher education institutions have not paid much attention to the promotion of creativity (Sharma, 2018). It is for this reason that the practice of rote learning continues in most Indian schools and definitely in the ones in remote India. It is obvious that the teaching profession is not valued and therefore does not attract much investment either from the government, the school management and the teachers themselves. This leads to a lack of professionalism in the teaching profession
The National Council of Teacher Education (NCTE) has become a mere regulatory body. The main job duty that it performs is to control the administrative functioning of the institutions and prevent them from turning into commercial institutions. Where this department has failed is to incorporate innovative contemporary practices in education into the curriculum and establishing quality controls to ensure that the pedagogy is of high standards. It is for this reason that the quality of teaching has not been given any importance and is actually in the decline.
In the midst of this great turmoil, there is a glimmer of hope coming through with the new National Education Policy 2020 that has recommended a slew of changes to the country's education system. As per the new policy, by 2030, the minimum degree required for teaching will be a four-year integrated BEd. Apart from this, the Teacher Eligibility Test (TET) will also be changed as per the new school system.
National Testing Agency (NTA) test scores in the corresponding subjects will also be taken into account for recruitment. The NTA will hold exams for all subjects and a common aptitude test.
Those who qualify TET will have to give a demonstration or appear in an interview, and show their knowledge of the local language, as per the new policy. As per the NEP – "Interview will become an integral part of teacher hiring." These interviews would also assess comfort and proficiency in teaching in the local language. It would be a must for teachers in private schools as well to qualify TET. While this seems a good idea, it is, however, unclear how they propose to interview teachers in remote areas.
Under the National Education Policy, a new National Curriculum, Framework for Teacher Education (NCFTE), will be formulated in the country. The new policy acknowledges that no reform will work unless the teacher is brought onto the centre-stage. Critics have raised issues about the policies opaque treatment of "contract teachers or para teachers" which is one of the critical reasons for the poor quality of teaching in the remote parts of the country. The policy is not clear about the working conditions and salaries of these 'local' teachers, nor is there any clarity about who will hire them. The number of contract teachers in India's education system has steadily grown from 3,16,091 at the elementary level in 2010-11 to 6,32,316 by 2017-18 at the elementary and secondary levels. While the draft NEP of 2019 made an unequivocal statement about discontinuing the practice of contract teachers, NEP 2020 does not do so. It is well known that this system can be dysfunctional and even unfair because two sets of teachers are expected to do the same work under two entirely different service conditions.
Teacher vacancies have also been a huge problem in India. The year 2018-19 saw 11.7% vacancies against the sanctioned posts of teachers. States like Bihar, Chhattisgarh, Jharkhand and Uttar Pradesh had more than 30% of the posts sanctioned in the Samagra Shiksha vacant. NEP has not given any timelines about how and when these vacancies will be filled.
None of the good ideas discussed in NEP 2020 can see any reality without a clear road map to transform the way teachers both in the cities and remote places are positioned in the educational system.
In the post-COVID-19 era, more will be demanded by our teachers and we need to prepare them for it. Our teachers may have to do a lot more than just show up in the classroom. Teachers have to rediscover themselves as counsellors and healers to deal with the uncertainties that the children are facing. The question to ask is how do we, as a nation, prepare ourselves for this onerous task and do it well?
About the author: Shukla Bose is the Founder-CEO of Parikrma Humanity Foundation, a nonprofit organisation that runs English-medium schools for underprivileged children. She can be reached on Twitter at @ShuklaBose.
Tune Into Ek Tara's Story, A Non-Profit Working For Girls In Urban Slums
This NGO is working towards holistic education of girls living in slums to give them an opportunity of a better future.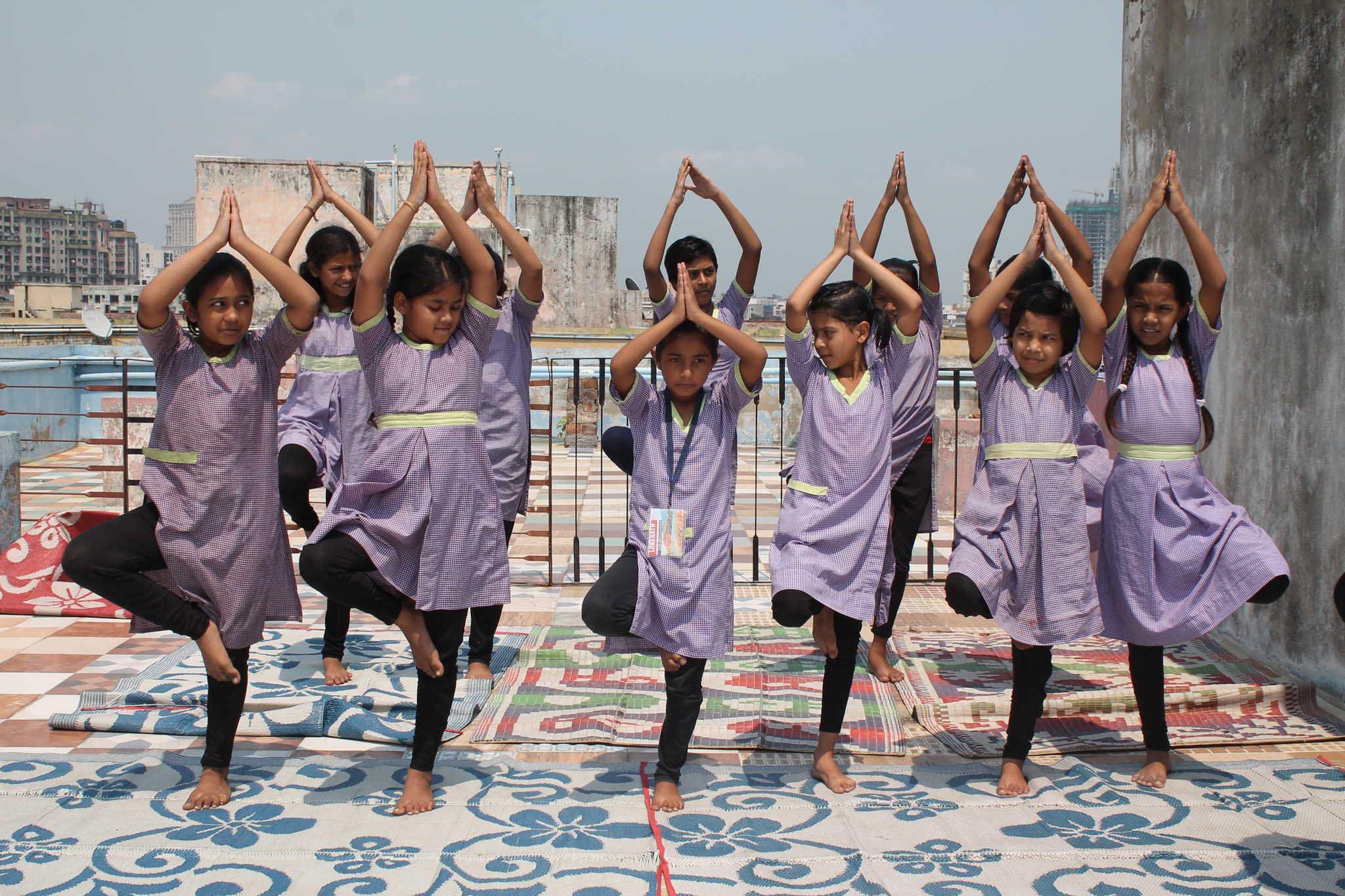 Ek Tara, a non-profit organisation working towards educating girl child, started with 20 children under its wing. Nine years later, they are providing high-quality holistic education and livelihood skills to over 1300 children and women belonging to the low-income families of Topsia & Tiljala in Kolkata.
ScooNews spoke to the team to learn about their workflow, unique pedagogy, teacher training, and ways in which they've increased the graduation percentage in nearly a decade. Excerpts:
What motivated Vinita Saraf and Namrata Sureka to start Ek Tara?
Both Ms Saraf and Ms Sureka had been part of other non-profit boards for several years before starting Ek Tara. They also had hands-on experience as educators for children from slums. These experiences coupled with the need to improve the condition of girls in the slums of Kolkata led them to establish Ek Tara. When it started in 2011, the idea was to provide a safe learning space for women to learn basic life skills so that they could earn a living while their children (girls) had access to a pre-school set up before they got ready to go to school. However, over the years, the absence of good quality schools in our operations led them to look at the Education Programme for the children more seriously so that every girl from these slums had access to high-quality English medium education right from the foundation levels.
The name Ek Tara was chosen as they truly believe that every child is unique and when given the right education and opportunities, can shine like the brightest of stars.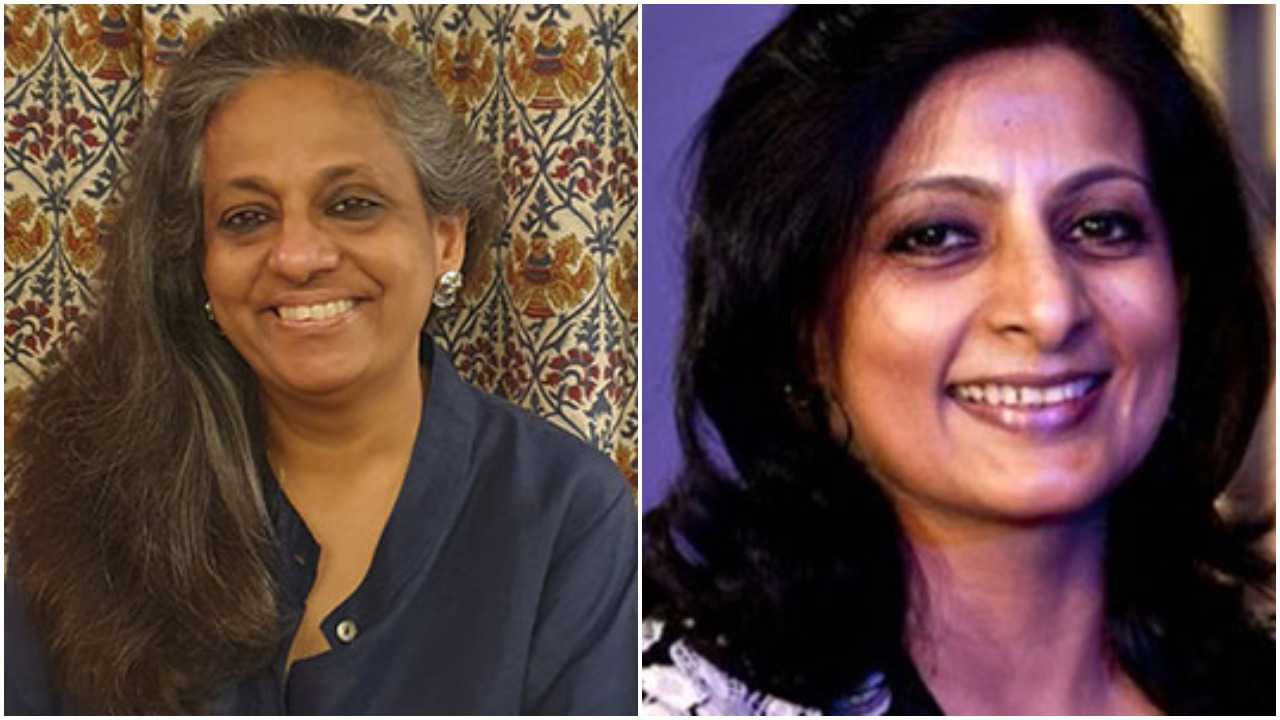 How is the organisation funded?
The organisation is funded with support from friends and families of the trustees and their network, CSR grants, Foreign grants and individual donations.
How are the educators oriented into Ektara's workflow and what sort of training do they undergo? Are volunteers welcome, what're the criteria?
Ek Tara strives for excellence across all levels of its work. With a focus on the delivery of high quality of education, Ek Tara ensures that all its staff members are in line with the mission and vision of the organisation. While the main subject and language teachers of the Early Childhood Learning Centre and the Primary and Middle school sections are all trained teachers who have an in-depth understanding of their subjects, they are supported in classrooms by young teachers who come from the communities we work in. These community teachers are young girls who, with Ek Tara's support, have completed school education and then given access to teacher training courses so that they can explore careers as junior and helper teachers in Ek Tara and elsewhere. All staff members are made to go through details of all the programmes that Ek Tara runs through rigorous job training which lasts from 1 to 3 months. Once they are inducted fully into the system, we continue to organise workshops and skill-building sessions for them in association with leading experts of the field. We offer a range of capacity building sessions for both academic excellence as well as for teachers to learn about new teaching-learning methodologies that are in keeping with new innovations in the education sector.
Volunteers, too, are inducted into the system after proper orientations with our programme heads who, after discussing the skill sets of the volunteers, assign the roles which are best suited to them. Volunteers play an extremely important role in the organisation as they enable us to pursue extracurricular activities, special projects for our children to have a more holistic learning experience.
While academics are the main focus of our education programme, access to sports, arts, music, self-defence, etc. are also equally important. Every year, we enrol over 100 children in swimming, football and basketball sessions. In addition, through volunteer-run clubs and sessions, we run projects with leading schools in India and abroad. We have a pen pal club, Nature club, civic literacy club and shortly will start STEM learning and coding as well with support from volunteers and partners.
How do you solve the issue of parents who prefer their kids working rather than studying? Did you see children drop out at any point from the education program?
We run a very deep engagement programme with the parents of our children. While we continue to encounter a few parents who, once their children turn 13, want them to drop out of school, the majority of our parents have learnt the value of education for their children. Every week we do sessions with mothers and fathers on not just why they need to keep their children in school, but also help in building their capacities by providing them access to workshops and training on financial literacy, good parenting, health and hygiene practices for their families. These sessions are supported by us giving them starter kits or through camps that we hold in conjunction with leading hospitals and specialists. In addition, mothers are employed at Ek Tara as support staff where they see for themselves what the impact of education can be on their children.
We also have a very strong outreach team that goes from home to home of our children to ensure they are well looked after and have access to information and facilities that they may require. This is supported by councillors who step in to resolve issues that children and even their families face which, if unchecked, can lead to children dropping out of school.
The key to ensuring parents valuing the education of their child and for them to support the children to stay in the school lies in making the parents partners in the process, with whom we have very strong communication channels, who we empower with access to information and capacity building and with whom we participate in problem-solving exercises. These strategies have led us to witness a sharp decline in the drop out rate of the children, which is currently at about 3% per year.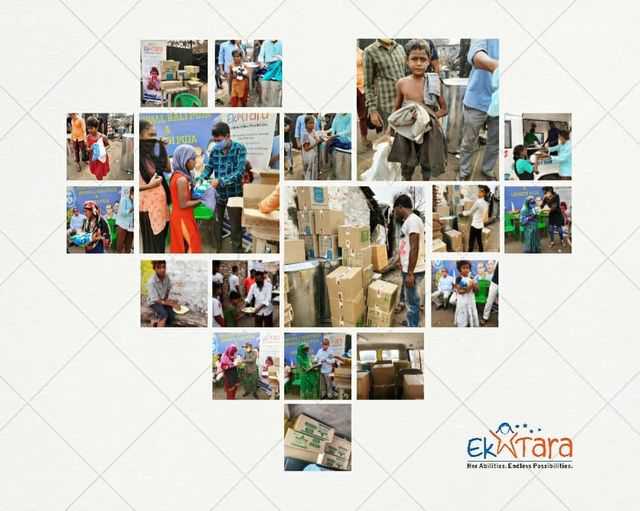 What's been your educational-strategy during the pandemic?
Right from the beginning of the lockdown, we realised we had to reach out to our children constructively. Just before closing down, we gave them learning kits consisting of workbooks, copies, stationery items so that they could be engaged properly. From April, we realised the digital divide would prohibit us from relying on online classes for our children, which is when we developed a tele learning project-based methodology with support from Education Above All (a leading education organisation in Qatar). Through the newly developed modules, our teachers would explain concepts, allocate work to children (sometimes via their parents for the younger children) on a daily basis which would lead to them working on weekly projects. All PBL modules were designed to ensure children can improve knowledge and understanding of the world, numeracy, communication and social skills. The direct engagement of parents for the first time as designated educators for their children led to them feeling empowered in a way they had never experienced before.
The Extracurricular Activity which is said to have been very successful, how do you think it has helped these children?
Extracurricular activities are essential for the proper development of any child, especially for first-generation learners as it gives them a chance to explore their talents and interests, which, in turn, motivates them to do better in school and complete school. Right from inculcating discipline, focus, concentration, the ability to develop leadership skills and the chance to learn and excel in areas that they have an inborn talent for, extracurriculars play a very important role. Often when children are not academically inclined, these classes allow them the scope to grow and nurture other skill sets. An example of this is our project coordinator for all ECA's in Ek Tara. She was a child who was not at all inclined towards education but excelled in dance and art. As she had the option of pursuing these interests, she developed leadership skills which allowed her to take on the role of project assistant. Today, she is the sole bread earner for her family! Had the focus always been only on children doing well in academics only, she would have dropped out of school earlier than she did and not been in this position of power and importance in her family.
ECA's, therefore, go a long way in enabling children to be focussed individuals who have the right spirit and can take decisions independently.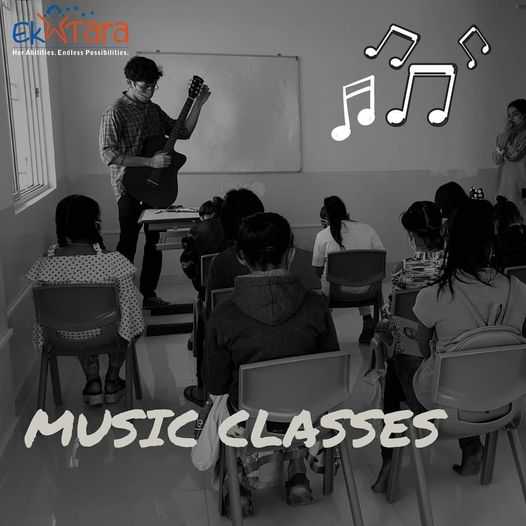 What is the student graduation percentage at age 18 for Ektara?
Currently, as most children are still in the age bracket of 8-15 years, we have seen close to a 95% transition rate from one project to the other. So far all students who have completed secondary, higher secondary exams with Ek Tara's support have all secured 1st division grades making it a 100% graduation rate.
In only nine years, Ek Tara has over 900 girls under the wing, what are the future plans?
Ek Tara has launched a state of the art Learning Centre for all its children which, in the years to come, will support over 2500 girls right from Montessori to Secondary levels. The curricula for the new ELC has been designed in line with the NEP so that our children, too, can be equipped with 21st-century skills which makes them employable in the future. In addition, Ek Tara is also stepping up its community engagement verticals by launching a community kitchen which is fully run by women who supply meals at a subsidised rate to factory workers and low-income households, by increasing training under our social enterprise so that more women can start earning a livelihood through our income generation project.
Know more about Ek Tara at https://ektara.org.in/