Top Enlightening Educators & Learning Pages To Follow Online
If you're looking to get stuck into some great enriching content from the fields of early childhood education, coding, schools for low-income families, heritage, history and sex education for teenagers over the holidays, here are 9 stellar people and organisations you can binge from start………..
If you're looking to get stuck into some great enriching content from the fields of early childhood education, coding, schools for low-income families, heritage, history and sex education for teenagers over the holidays, here are 9 stellar people and organisations you can binge from start to finish on social media. Read about Dr Jill Biden, Dr Swati Popat Vats, Shaheen Mistri, Vikramjit Singh Rooprai, Vicki Davis, Alice Keeler, ThatMate, MAD Stuff by Rob and Little Free Library now!
Who: Dr Jill Biden
Bio says: Lifelong educator. Military mother. Grandmother. Sister. Wife to Joe Biden.
ScooNews loves: A teacher by profession, she taught English and reading in high schools for 13 years and taught adolescents with emotional disabilities at a psychiatric hospital. She is also the founder of the Biden Breast Health Initiative non-profit organization, co-founder of the Book Buddies program and is co-founder of Joining Forces with Michelle Obama.
Famous quote: My students have shown me so many times that it's not always about being the perfect person in the perfect position – it's about showing up when you're needed.
Read: Her book 'Where the Light Enters: Building a Family, Discovering Myself'
Don't miss: Her powerful tweets like this one – Together, we will build a world where the accomplishments of our daughters will be celebrated, rather than diminished.
Top accounts followed: Tara Westover, Michelle Obama, Kamala Harris
Follow at: @drbiden (IG & Twitter), @DrJillBiden (FB)
Who: Dr Swati Popat Vats
Bio says: President Podar Education Network. President Early Childhood Association. Author, parenting expert, parent mentor, blogger and child rights activist
ScooNews loves: In a world where pre-schooling and early years education is not taken as seriously as higher education, Dr Vats is passionately promoting early childhood education and care. She has authored several books for children as well on topics less talked about.
Famous quote: 'Kiducation' was a term I coined in 2000 for Podar Jumbo Kids
Read: Her books 'How to Teach So Kids Can Learn', 'When Touch Becomes Trouble', 'Quality in Early Childhood Education' and 'Once Upon a Story: Divaswapna and the Gijubhai Method'
Don't miss: The Webinar 'The Teacher & the Taught – Education, Music & Arts in New India'
Top accounts followed: Agarkar Centre of Excellence, Thought igniter, APER, Make in India, NITI Aayog
Follow at: @swatipopat (IG & Twitter)
Who: Shaheen Mistri
Bio says: Building a movement of leaders towards educational equity. Founder, Akanksha Foundation and CEO, @TeachForIndia
ScooNews loves: Shaheen is an Ashoka Fellow (2001), a Global Leader for Tomorrow at the World Economic Forum (2002), and an Asia Society 21 Leader (2006). She has earned global recognition for her dedication and commitment to the fight for equality in education. She founded the first Akanksha Center in 1989, enrolling 15 children and employing college friends as volunteers. Over the past 30+ years, the foundation has expanded to almost 4,500 children in 51 centres and 16 schools.
Famous quote: Every child is capable of achieving great things if the opportunities are given
Read: Her co-authored book 'Redrawing India: The Teach for India Story'
Don't miss: Her tweets with hashtag #DontStopLearning
Top accounts followed: Sunitha Krishnan, Tara Sharma Saluja, WISE, Magic Bus India, Pooja Taparia
Follow at: @shaheen_mistri (IG), @shaheenmistri (Twitter), @TeachForIndia (Facebook)
Who: Vikramjit Singh Rooprai
Bio says: Author, Educator & Heritage Activist. Redefining the way we teach.
ScooNews loves: His poetic way of expressing the love he has for forgotten history. The way Vikramjit loves to explore the smallest of small things about a historical place and embed it in his story is magical. And of course, his attempt to spread knowledge about heritage is extraordinary.
Read: His book 'Delhi Heritage: Top 10 Baolis'
Don't miss: The super interesting session where Vikramjit shares how playing cards came into existence
Top accounts followed: Project Dastaan, The Ancient Economies Podcast, History Encyclopedia, Google for Education, India Culture Lab
Follow at: @delhiheritage (IG), @DelhiHeritage (Twitter), @vikramjitsinghrooprai (FB)
Who: Vicki Davis aka The Cool Cat Teacher
Bio says: I 'love' students! Best Teacher Blog Winner, Mom, Speaker, Author, Helper, HOST 10 Minute Teacher, Linked In Top 10 Ed Voice 2020
ScooNews loves: Vicki is known for creating more than twenty global collaborative projects including the Flat Classroom Project which won ISTE's Online Learning Award in 2006 and the MAD About Mattering Project in 2016 and 2017.
Famous quote: Teachers are amazing people living in tough times, doing the right things even when the wrong things are being done to them.
Read: Her books 'Reinventing Writing: The 9 Tools That Are Changing Writing, Teaching, and Learning Forever' and 'Flattening Classrooms, Engaging Minds: Move to Global Collaboration One Step at a Time'
Don't miss: The 10 Minute Teacher Podcast 'How to Engage Students in Zoom and Teach Effectively at a Distance'
Top accounts followed: GoGuardian, Minecraft: Education Edition, DeepMind, Apple Podcast, Hamis Brewer
Follow at: @coolcatteacher (IG, FB & Twitter)
Who: Alice Keeler
Bio says: Mom of 5, Math Teacher, Youcubed consultant, Author, Speaker, Google Certified Innovator, T3 Trainer, NMCk12 Ambassador, MIE, gamification, #coffeeEDU, coder
ScooNews loves: She's a Google Certified Teacher, New Media Consortium K12 Ambassador, Microsoft Innovative Educator and LEC Admin & Online and Blended certified. She's developed and taught online K12 courses as well as the Innovative Educator Advanced Studies Certificate. She strongly believes that kids are not failures and using technology to change the way we approach learning and grading is the new normal. She aspires to incorporate technology more and more in teaching and likes to spend her time developing efficient, engaging, and effective digital learning environments that go beyond worksheets and PDFs.
Famous quote: The only difference between 'I'm a techie' and 'I'm not a techie' is the willingness to click on stuff and see what happens.
Read: Her books 'Stepping Up to Google Classroom: 50 Steps for Beginners to Get Started', 'Teaching Ma2+(h) with Google Apps: 50 G Suite Activities' and 'Ditch That Homework: Practical Strategies to Help Make Homework Obsolete'
Don't miss: Learning programmes (like coding, SEL opportunities, Quizzes in Powerpoint, etc.) on Teacher Tech with Alice Keeler
Top accounts followed: Lee Araoz, Dan Finkel, GoNoodle, Amit Agarwal, Erica Buddington
Follow at: @alicekeeler (IG & Twitter)
Who: ThatMate
Bio says: We create awareness about sexual health and mental health.
ScooNews loves: ThatMate enables teenagers to cope with stress management, peer pressure, anger management, bullying, self-esteem, etc. Their curriculum-based programmes are safe, reliable and culturally appropriate.
Punch line: Trump the taboo
Read: Teen Diary Entry on their blog/website (https://thatmate.com/category/thatmate-blog/)
Don't miss: Their friendly, colourful illustrations that are used to teach age-appropriate sexual and mental health curriculum to children
Top accounts followed: Dr Jo Robinson, Dr Bhooshan Shukla, Goonj, Dr Michael Carr-Gregg, Dr Shefali
Follow at: @thatmateteam (IG & Twitter), @ThatMate (FB)
Who: Mad Stuff With Rob
Bio says: You would remember me from POGO on M.A.D. but I have now started my own YouTube channel. So for all those who want to catch up on the new stuff that I've been doing then I suggest you subscribe! We upload a new DIY video every Wednesday and Friday at 5:00 pm!
ScooNews loves: The show's host Harun Robert a.k.a Rob, who hosted a famous kids' learning show M.A.D on POGO years ago. On his YouTube channel, this craft-wizard now teaches fun DIY techniques as a part of the play-learn module for kids from the comfort of his Goa home.
Famous quote: We keep generating fresh trash these days. For example, in my old show, I used to make models out of floppy disks, which were replaced by CDs. Now, it is hard disks. Once trash changes, you come up with a different idea and work around that.
Watch: Videos on Pringles drum circles, DIY custom stamps, printing t-shirts at home and how to etch on metal using saltwater
Don't miss: His vlogs 'Rob in the hood'
Top accounts followed: The Happy Newspaper, Mounica Tata, Domestika, Zoe Si, Alicia Souza
Follow at: @MadStuffWithRob (IG, FB, Twitter & Youtube)
Who: Little Free Library
Bio says: A nonprofit that inspires readers, builds community, and expands book access through a global network of volunteer-led little libraries.
ScooNews loves: It started in 2009 by Todd Bol and Rick Brooks and today, there are more than 1,00,000 Little Free Library book exchanges worldwide.
Famous campaign: 'Read in Color' campaign that aims to bring diverse books for all age groups
Favourite hashtag: #ShareBooks
Don't miss: Their Little Libraries around the world in astonishing shapes of robot, sunflower, letterbox, hut, and anything that you can imagine
Top accounts followed: Oprah's Book Club, Read Your World, Noname Bookclub, The Book Fairies, Literati
Follow at: @littlefreelibrary (IG & FB), @LtlFreeLibrary (Twitter)
Preparing High School Students for Tomorrow's Thriving Job Market: Is the Education System Up to the Task?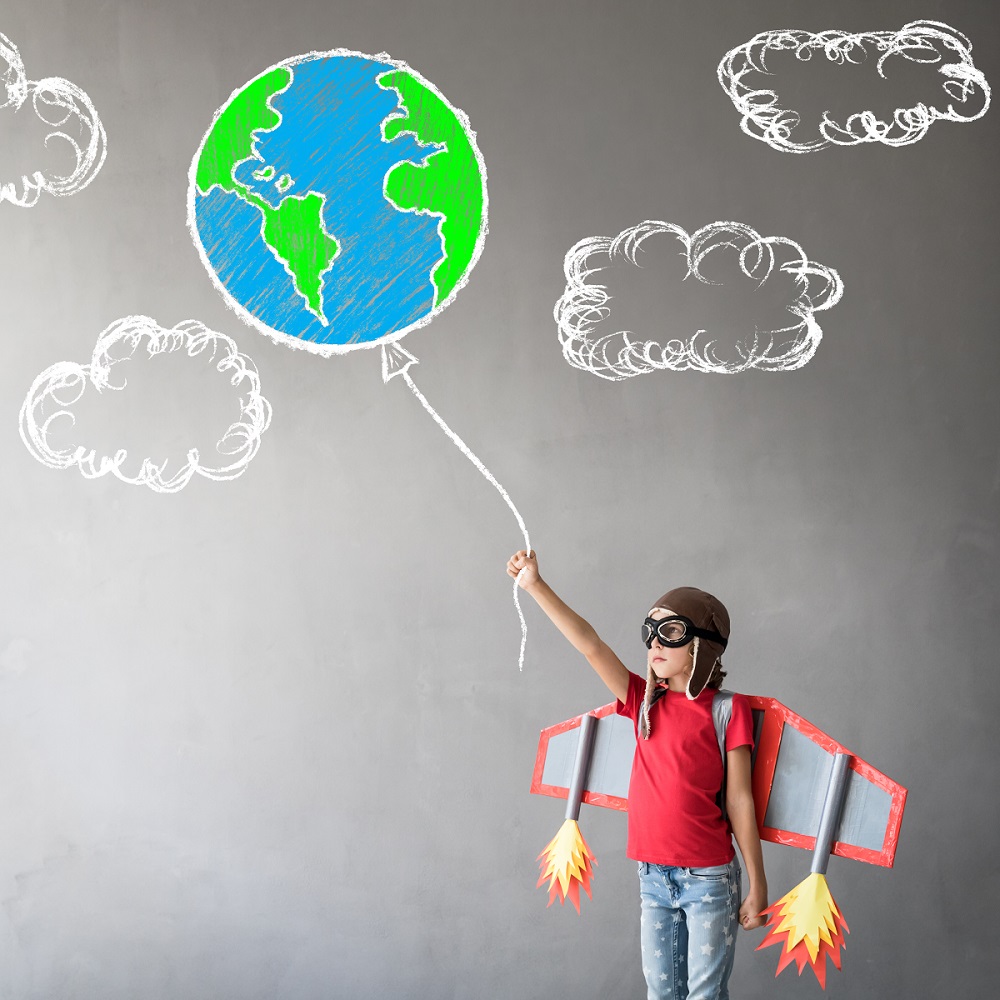 In the rapidly evolving landscape of the 21st century, the job market is undergoing a profound transformation. Traditional career paths are giving way to innovative roles, demanding new skills and adaptability. The question that resonates across boardrooms, classrooms, and dinner tables alike is whether our education system is adequately preparing high school students for this dynamic future.
In this thought-provoking exploration, we delve into the heart of the matter: the readiness of our education system to equip students with the skills, knowledge, and mindset essential for success in tomorrow's job market. Through insights from industry experts, we aim to dissect the challenges, unveil innovative solutions, and inspire a collective reimagining of education. Join us on this insightful journey, where we question, reflect, and envision a future where our students are not just equipped to survive, but to thrive.
However, the current education system in many countries, including India, is not adequately preparing them for this dynamic and uncertain scenario.
According to a report by the World Economic Forum in 2020, at least 54% of all employees will require significant reskilling and upskilling, and 42% of core skills required for existing jobs would have changed by 2022. Moreover, the COVID-19 pandemic has accelerated the adoption of digital technologies and remote working, creating new challenges and opportunities for learning and employment
As the world hurtles toward an unpredictable future, high school students find themselves standing at the crossroads, uncertain about the path that leads to tomorrow's job market. In a conversation with Dr. Devesh Kumar Singh, Chairman of Noida International University, emphasises that "preparing students for the expanding labour market is our top priority in a world where change is continual." He advocates for a curriculum that combines academic knowledge with real-world skills and adaptability, equipping students for the diverse opportunities they might encounter.
In today's digital age, Mayank Singh, Co-founder of Campus 365, emphasizes the significance of digital readiness. He stresses that "digital literacy and the willingness to adopt technology by educational institutions are crucial in today's fast-changing job market." His perspective highlights the importance of bridging the digital divide and ensuring students are not only technologically adept but also agile in the face of technological advancements.
Mamta Shekhawat, Founder of Gradding.com, sheds light on an often-overlooked aspect of education: understanding the job market itself. She believes that "by learning about the job market, students can adjust to developing technology and develop more productive skills." Her insight emphasizes the importance of students being cognizant of the evolving landscape they are about to step into. Education needs to promote lifelong learning and career guidance, that help students to adapt and grow in a changing environment, she says.
Ms. Shaina Ganapathy, Head of Community Outreach, Embassy Group said, "The education system should facilitate students' understanding of what's out there, both through exposure to the diverse array of industries and in understanding the kinds of skills required. Programmes should be put in place to help students gauge their strengths, weaknesses, and interests while mapping them to the industries in the existing job market. Furthermore, technological education and computer skills, including programming and data analysis, are essential to preparing students for the digital age."
To prepare high school students for tomorrow's thriving job market, the education system needs to undergo a fundamental transformation. It needs to shift from a rigid and rote-based curriculum to a flexible and learner-centred one, that fosters creativity, critical thinking, collaboration, and communication. Addressing the need for a lifelong learning mindset, Prof. (Dr.) Y.S.R. Murthy, Founding Vice-Chancellor of RV University, asserts that "we must teach students how to learn rather than what to learn." His words underscore the significance of instilling not just knowledge, but the ability to adapt and continuously educate oneself in the face of constant change.
Pratibha Sharma, Academic Director of Bhai Parmanand Vidya Mandir, champions a holistic approach to education. She believes that "the evolving job market demands a transformation in education. It is not merely about imparting specific skills; it is about instilling a mindset of lifelong learning." Her perspective emphasizes the importance of nurturing curiosity, creativity, and adaptability in students, essential traits in the ever-changing professional world.
Ms. Aparna Prasad, Founder of Knowledgeum, points toward the future. She asserts that "embracing industry and technological advancements, coupled with dynamic and future-oriented approaches to education, is the way forward." Her view emphasizes the need to expose students to emerging fields, preparing them for careers in areas like artificial intelligence, renewable energy, and cybersecurity.
Dr. Bishnu Pal, Dean of School of Engineering and Academics at Mahindra University, underscores the qualities demanded in the contemporary job market. He believes that "the booming job market demands individuals who can innovate, collaborate, and lead from the front with integrity." His perspective accentuates the importance of nurturing qualities like innovation and ethical leadership in students.
Practical experience is paramount, as Mr. Patriek Karayil, President of American Colleges, suggests. He emphasizes that "in today's high-speed job market, it is crucial for high school students to not only be knowledgeable but also to be shrewd in their academic and geographic choices for the future." His words underscore the necessity for strategic decisions in education, aligning students' choices with market demands.
Dr. Kasturi Bose, Strategy Consultant at Somerset English, advocates for experiential learning. "High school education is a crucial life-stage imparting skills to excel in a profession one will enter in the future," she affirms, emphasizing the practical skills students gain during this period. She vouches for project-based learning, internships, and mentorships, that expose students to real-world problems and solutions.
In today's globally competitive world, Abhijit Zaveri, Founder and Director of Career Mosaic, asserts the importance of a broader perspective. He believes that "students must stay informed about current events, geopolitics, and tech innovations to thrive in a globally competitive world." His words underscore the necessity for students to be well-rounded individuals, informed about the world beyond textbooks.
In India, the education system is facing several challenges, such as low enrolment and retention rates, poor learning outcomes, high teacher-student ratios, inadequate infrastructure and resources, and socio-economic disparities. However, the recent National Education Policy 2020, which aims to overhaul the entire education system, offers a ray of hope.
The policy envisages a holistic and multidisciplinary approach to education, that aligns with the global trends and needs. It proposes to introduce a 5+3+3+4 structure, that covers the age group of 3-18 years, and emphasises on foundational literacy and numeracy, experiential learning, skill development, and vocational education. It also proposes to integrate artificial intelligence, coding, and digital skills into the curriculum, and to create a National Digital Education Architecture, that will enable online and blended learning. According to Mr. Nasir Shaikh, Group CEO, The Lexicon Group of Institutes, Multifit & EduCrack, the Indian education sector is undergoing a transformation. "The Indian education sector is actively reshaping its approach by adapting curricula, prioritizing the development of essential soft skills, fostering valuable industry partnerships, embracing technology, and providing additional industry-relevant certifications," he states, indicating the sector's proactive stance in bridging the skills gap.
Meeta Kapoor, Principal of MGM First Steps School, delves into the heart of the matter. She believes that India's education sector needs to focus on enhancing educational infrastructure, enabling access to quality practical skilling opportunities, and improving curriculum to match the prevailing market trends.
Vyankatesh Kharage, Founder and Director of Asude Foundation, emphasizes the urgency of action. "The time for action is now, as we cannot afford to let the potential of countless students, particularly those facing economic hardships, go untapped and unfulfilled," he states, indicating the need for inclusive education that addresses the unique challenges faced by economically disadvantaged students.
These diverse voices collectively form a symphony of insights, urging educational institutions, leaders, and policymakers to chart a new course. As we navigate the intricate landscape of tomorrow's job market, these perspectives illuminate the way, guiding us toward an education system that not only equips students with knowledge but empowers them with the skills and mindset to thrive in an ever-changing world.
What are your thoughts on preparing high school students for the challenges of the future job market? Share your insights in the comment box below. Let's continue this crucial conversation together.