Top reasons you shouldn't miss Asia's Largest Early Childhood Conference – EarlyEd Asia, Jaipur
40 speakers, 600 delegates, one gorgeous palace and all the other factors that make EarlyEd Asia 2019 (Jaipur) an unmissable event on the education calendar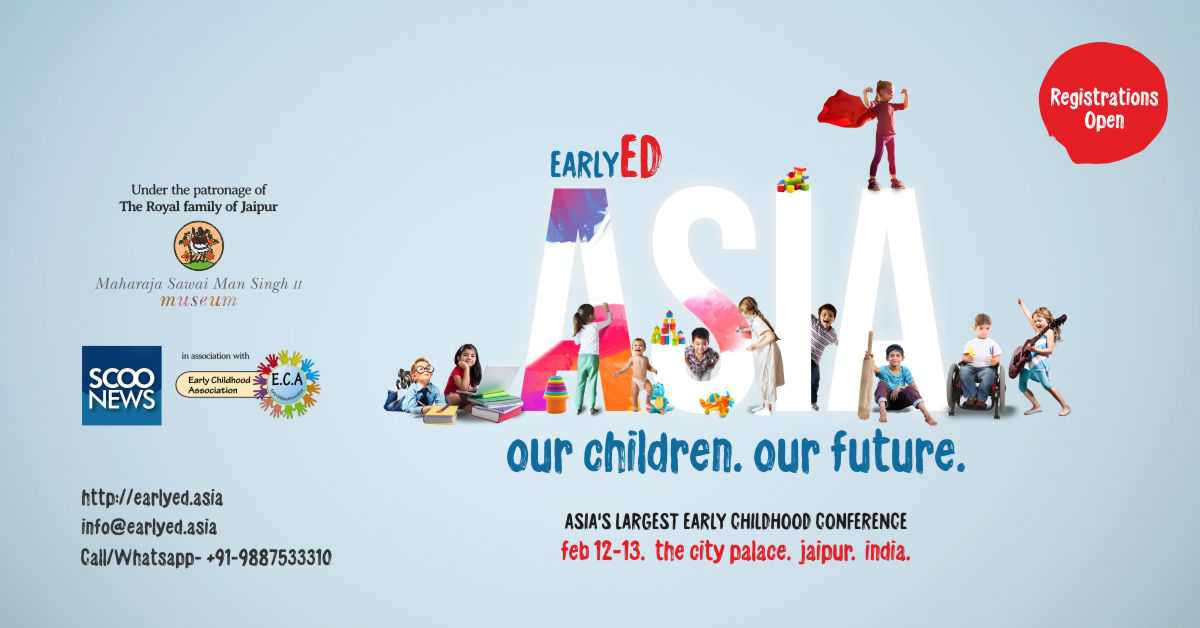 'Our Children. Our Future' – with this motto, EarlyEd Asia 2019 seeks to provide a platform for learning, networking and sharing the best practices of Early Childhood Education in Asia. Held at the City Palace Jaipur over February 12 and 13, 2019, it will focus on relevant research and developmentally appropriate practices in care, neurosciences, education and policies for the betterment of Early Childhood Education. Hosted by Princess Diya Kumari, The Royal Family of Jaipur, and organised by ScooNews and Early Childhood Association, India, EarlyEd Asia 2019 is the largest Early Childhood Conference of Asia. The conference will be an effort to bring in more hands to join in and support the reform of Early Childhood Development (ECD). Collaborations will be established with local and international organisations, and professionals in the ECD space. It will be one of the largest international conferences devoted to modern childhood issues, attended by academicians, practitioners, and policy-makers from across Asia.
Here are the top reasons why this edition should not be missed…
Invaluable content
The two-day Conference & Expo at The City Palace, the heart of the Pink City, is a once in a lifetime experience, offering a wealth of precious content. Experts in the field will share the table to discuss the latest research and exemplary practice in care, neurosciences, education and policies. With workshops, presentations and sessions delivering unparalleled insights on the latest in Early Childhood Education, it is the perfect amalgamation of professionals who recognise the impact of quality Early Childhood practices on the lives of children and their families. From curriculum development and leadership enhancement to enriching and re-imaging the classroom experience and STEAM, teachers learn from renowned local and international experts and take away practical tips they can immediately implement in their classes to make learning more engaging for their students.
Stalwart patrons
EarlyEd Asia 2019 is organised by ScooNews and Early Childhood Association, India, and hosted by Princess Diya Kumari, the royal family of Jaipur. Known as a princess with the strength of a warrior, Princess Diya Kumari is one of the most proficient women of modern India. With marvellous adroitness she manages her copious business ventures, school, museums and NGOs, while devoting a large part of her time to developing her constituency of Sawai Madhopur (a large area including Sawai Madhopur City and vast stretches of backward rural areas, along with the Ranthambore National Forest and Tiger Reserve) as an elected Member of the Legislative Assembly of Rajasthan. In 2014 she was appointed Rajasthan State Government's Ambassador for the Save the Girl Child campaign and was awarded the YFLO Women Achievers Award in Politics. In January 2017, Princess Diya Kumari was conferred with an Honorary Doctorate Award in acknowledgment of her mammoth contribution and impact in the field of benevolence and playing a lead role in family heritage.

Image: Early Ed Asia 2019 – Esteemed Speakers
Stimulating speakers
From Princess Diya Kumari Jaipur, Dr Swati Popat Vats (President Early Childhood Association India) and Dr Daniela Lucangeli (Professor University of Padua Italy) to Dr Kamini Rege (Treasurer ECA-India) and Stefano Cobello (Coordinator Polo Europeo Della Conoscenza Italy), the speaker list at EEA Jaipur is a treasure trove of inspiration. EEA is known for the relevant and insightful topics delivered by speakers who will inspire, energise and boost the morale of educators keen to enhance their craft. It offers a plethora of professional growth opportunities exposing participants to new trends and ideas that will impact the future of institutions and help discover ways of increasing quality and productivity. Listening to experts sharing their expertise can be a huge inspiration to take action! The ideas, research and best practices shared will help motivate you to think of what more is achievable. Many 'Aha' and 'Eureka' moments assured!
Path to success
Teachers attending EEA Jaipur are bound to reap multiple benefits. For starters, this is an opportunity to mingle with their peers from other schools, absorb ideas from the experts on various topics and themes, discuss their doubts and broaden their perspectives. In addition, they will also get the chance to acquire certifications which enhance their professional careers. The experience is thus not only enriching, but also rewarding in the long run, as teachers learn from renowned local and international experts and take away practical tips they can immediately implement in their classes to make learning more engaging for their students. The deliberations and discussions will provide educators and organisations with the latest ideas and best practices and research in Early Childhood Education.
Outstanding contributions
EarlyEd Asia will throw up inspiration galore as the focus is turned on remarkable efforts of those in the education firmament, including teachers, schools, ed professionals, ed tech companies, and brands who offer a range of products and solutions for the education market. It is the ideal platform to keep abreast of the latest programmes and innovations as well as identify and emulate those who have achieved landmarks in education in Asia. Participants will learn what is new and move with the rapidly changing times. Success in ECE after all is all about innovative practice which is strongly based on research. Ideas are available on Google too, but EarlyEd Asia is the ideal ground to gain insights on why the ideas are important and how you can eliminate the pain-points of implementing ideas.
Products gallery
A range of up-to-the-minute educational tools will be showcased at the event, displayed by several local and international companies. These educational products and solutions offer educators the chance to help deliver education most effectively, leading to improved results in students. School owners and decision makers would have the chance to choose the optimum tools to improve learning outcomes and upgrades. It is the perfect place to mingle, meet, try out products, choose and improve school resources.
Effective networking
With delegates from across Asia in attendance, EarlyEd Asia offers a wonderful chance for educators and ed professionals to connect with contemporaries from a range of countries. It makes for an ideal platform for professional, personal and business growth. EEA is the perfect education conference to meet and connect with this invaluable grid.
Heritage venue
The gorgeous environs of Jaipur's famed City Palace will play its own part in the proceedings, lending its regal grace and aura of inspiration to the conference. It is also the perfect getaway to add in a dose of fun, as educators reconnect with old friends, make new ones from across Asia and let their hair down. Don't forget those dancing shoes or, on second thoughts, just dispense with footwear completely like they would in the beautiful sands of Rajasthan!
What: EarlyEd Asia, Jaipur
When: February 12, 13, 2019
Where: The City Palace, Jaipur, Rajasthan, India
Visit earlyed.asia to register
ASER2022 – The 'Asar (impact)' of the Pandemic
The ASER report shows the 'asar (impact)' of the pandemic and years of neglect of early years education.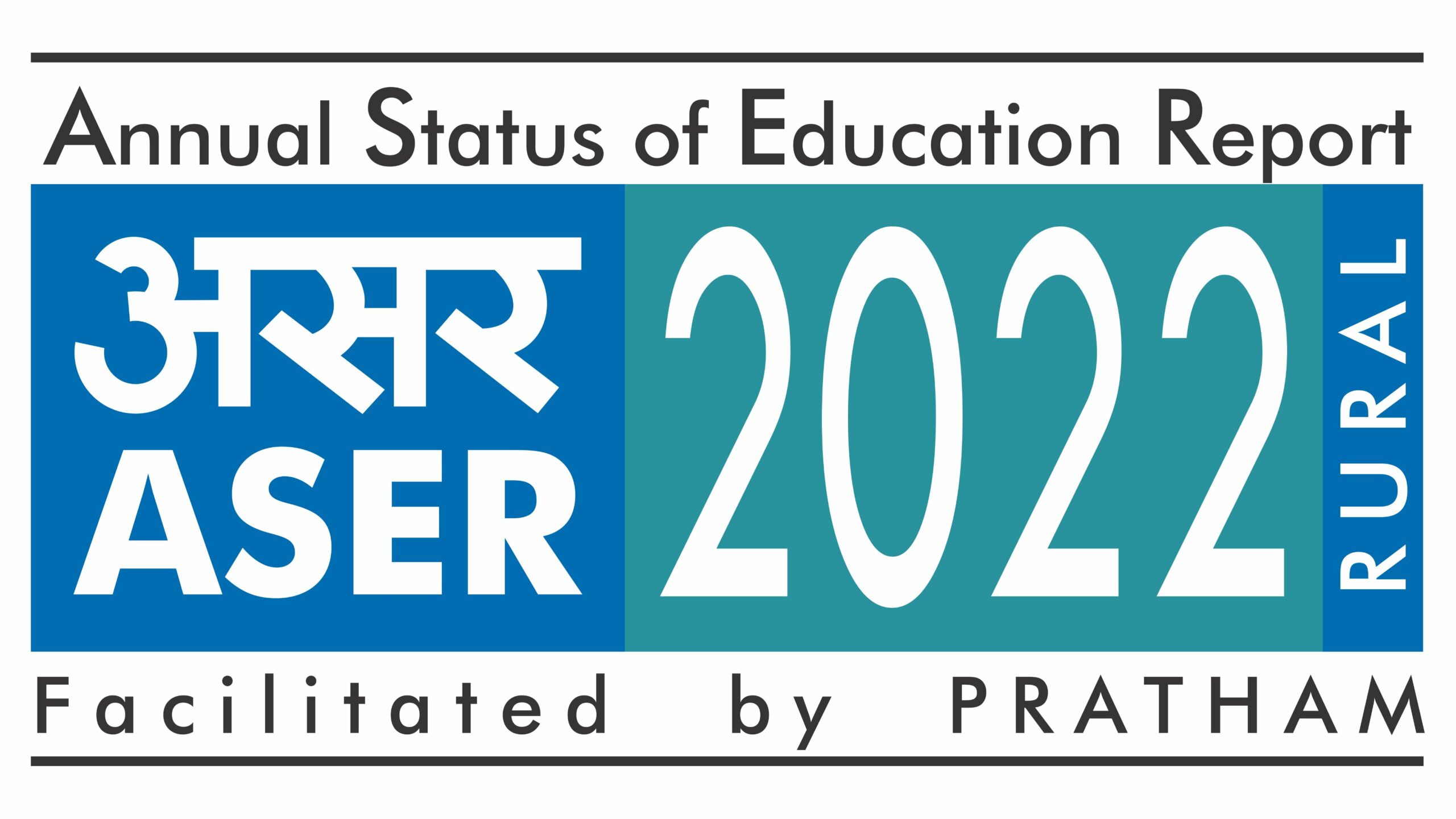 The ASER a very comprehensive report on education outcomes in government schools is out and as usual, the press is lamenting the fact of how children of grade 4 cannot do division or how children of grade 2 cannot read!
Well, what most journalists, parents, and policymakers do not understand is that till the foundation is weak, the building will always have cracks and be structurally unsound!
And that is exactly what is the problem with education in our country, which hopefully will now be rectified with NEP 2020 and NCF 2022.
Of course, children in grade 4 cannot do division, because these children were not taught numeracy skills in their early years. Of course, they cannot read in grade 2 because they were not given foundational literacy in their early years.
But let's focus on the positives in the report, page 27 talks about the early years, it states the following-
  The new education policy and its foundational stage emphasis– The impetus for integrating preschool and school education took another giant step forward with the release of the National Education Policy, or NEP, in 2020. This new policy did three things simultaneously: it acknowledged the vital importance of early childhood education, elevated it to the status of school education, and integrated it into the continuum of educational opportunities offered to children. It did this by envisioning age 3-8 as a single integrated 'foundational' stage in a child's education, consisting of 3 years of pre-primary education and the first two years of primary school. This stage would offer a continuum of access, to be provided by expanding and strengthening the existing network of standalone AWCs, co-located AWCs, and pre-primary classes in schools; as well as a continuum of learning opportunities, to be achieved by developing a new curricular and pedagogical framework for the foundational stage.
  Enrolment of 3- and 4-year-olds increased – Many observers expected that after remaining closed for such a long period, children and their families would find it difficult to return to school, resulting in higher dropout rates and lower enrolments in educational institutions. An important finding that emerges for all age groups, including the youngest learners, is that this is far from the case.
  Shift from private to government, especially in early years-ASER 2022 enrolment data shows a shift from private to government institutions at all levels of schooling, unsurprising given the loss of livelihoods and financial distress experienced by households during the pandemic as well as the reported closure of many low-cost private schools. This pattern is visible among young children as well.
  Stress on the appropriate age of entry to grade 1-Major national policy documents – the Right to Education Act (2009), the Early Childhood Care and Education policy (2013), and the National Education Policy (2020) all reiterate that children should enter Std I of primary school at age 6. However, on the ground, institutional guidelines for what 5-year-olds can do vary both by the state as well as by type of institution. For example, ICDS Anganwadis offer preschool education to children in the 3-6 age group, while many state governments allow children to enter Std I at age 5. These ambiguities have resulted in 5-year-old children being enrolled in many different forms and levels of educational provision
It is clear from the above that if the focus, as defined in the NEP 2020, is given on the early years, 3-6 years then the learning foundation will be strengthened, and to do that all states need to do the following-
Uniform age of entry to grade 1 and nursery– Ensure that the age of entry to grade 1 is 6 and above and not 5. Sadly most of the states take children at age 5 in grade 1 and that robs them of a strong foundation in ECE and Foundational Literacy and Numeracy.
Ensure that Anganwadis are linked with the schools, so that transition is smoother both in settling and curriculum, this is clearly envisioned, planned, and detailed in the NEP 2020 with Balvatika and the new 5+3+3+4 age breakup, where 3 years of preprimary and 2 years of primary are clubbed together. But only 23 states have accepted the NEP 2020!
Train the teachers– Presently the Anganwadi teachers do not get training about ECE, they are involved in care, nutrition, health, election, and many other duties. The NEP 2020 has given a plan for teacher training too and it will soon be implemented. With trained teachers, children will learn in developmentally appropriate ways and then the ASER report would have more positives to celebrate.
ASER is always a wake-up call to our governments, SCERT, and policy makers, it's time that we wake up and implement the right age, curriculum, and teacher training in the early years to become a country that invests in its littlest citizens.
The author is Dr. Swati Popat Vats, a child rights activist with over 33 years of experience in early years education and research. She serves as President of Early Childhood Association and Association for Primary Education and Research. She leads over 500 preschools of Podar Education Network that are completely in line with NCF 2022 and FLN goals.