UNICEF announces a worldwide contest for the best comic hero fighting with climate change!
In the lead-up to the UN Climate Change Conference COP23 in November, the United Nations Children's Fund (UNICEF) is launching  the Climate Comic Contest, an initiative designed to engage and inspire young people to take climate action in creative ways.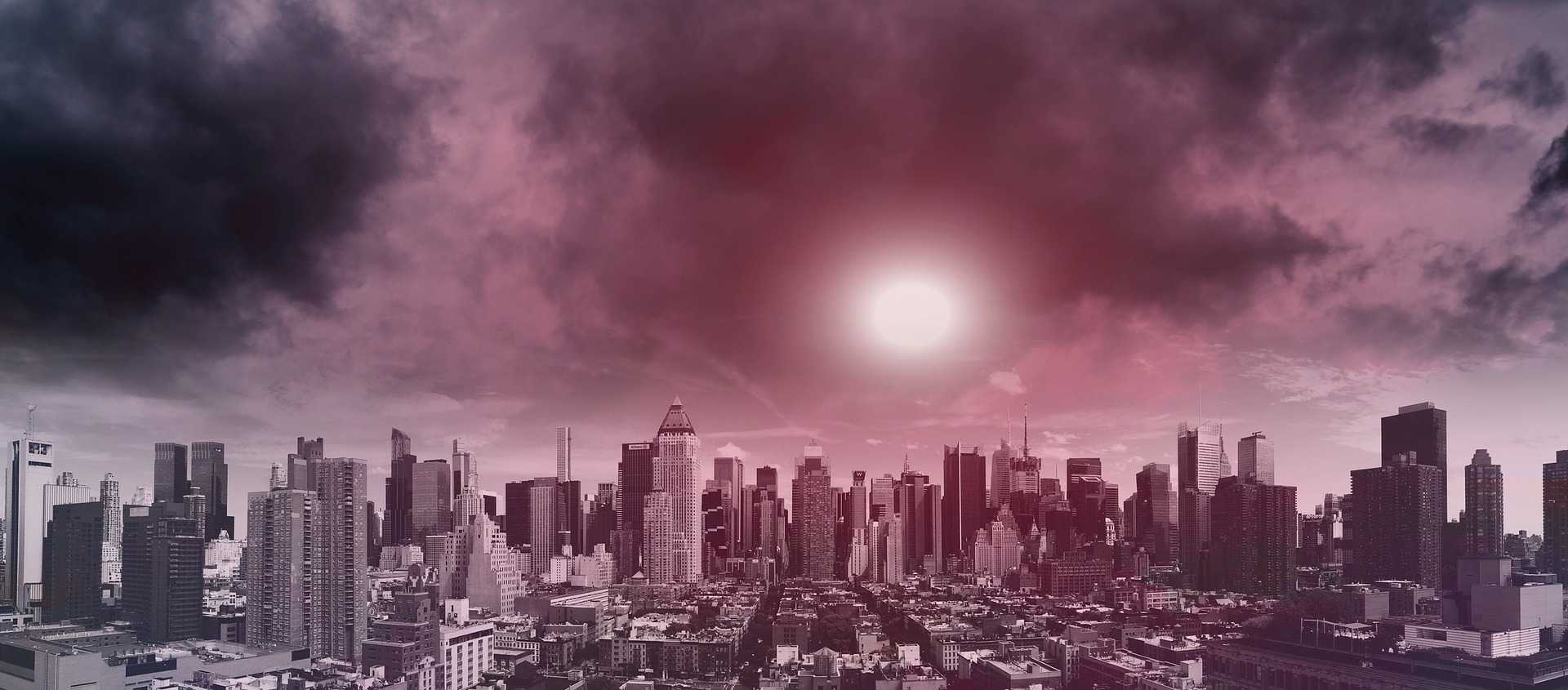 In the lead-up to the UN Climate Change Conference COP23 in November, the United Nations Children's Fund (UNICEF) is launching the Climate Comic Contest, an initiative designed to engage and inspire young people to take climate action in creative ways.
UNICEF, in collaboration with key partners and young artistic influencers, is asking young people up to 25 years old to come up with an original climate change-fighting superhero. The winner will then work together with a professional comic artist to develop and publish their own comic book.
Submissions can be sent through the campaign website until 22 October.
The top submissions will be featured on the campaign website where people have the opportunity to vote for their favourite climate comic hero. The vote will take place during COP23 in November to highlight the innovative ideas young people have in implementing the SDGs and the Paris Agreement. The winner will be announced at the end of November 2017.
The winner will work with a professional team at Comics Uniting Nations and be paired with a young comic artist to bring their superhero to life in comic book form. The book will be launched on Earth Day and shared across the globe! During this day and other key moments throughout the year, the comic book will be promoted and disseminated worldwide through a series of digital activations and at key climate events.
Source – UNICEF
Image courtesy – Pixabay
UOW Australia & NSE Academy unveil book on Corporate Finance; Adam Gilchrist rings the ceremonial bell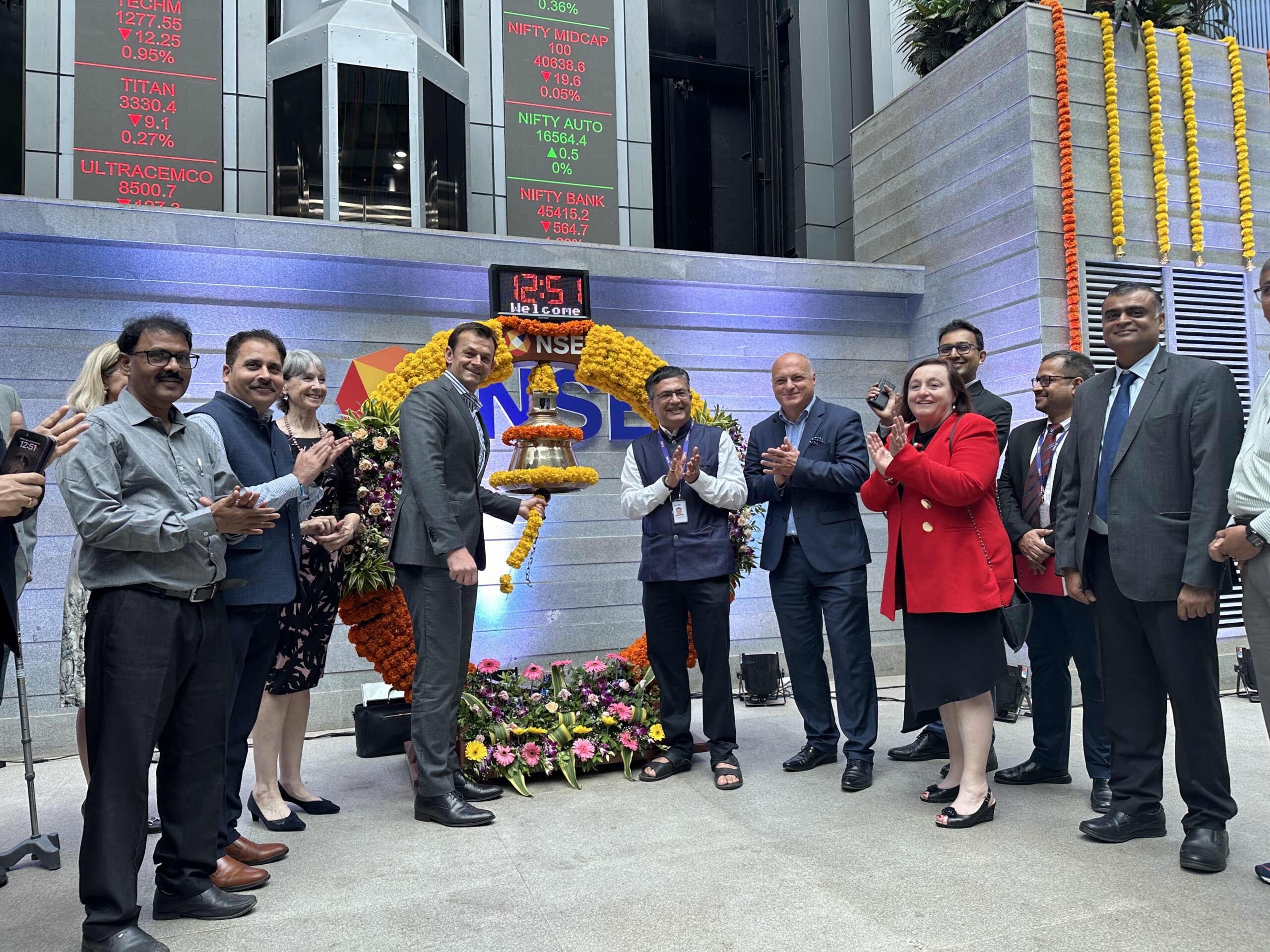 The University of Wollongong (UOW) Australia, in collaboration with the NSE Academy launched their new book titled "Introduction to Corporate Finance (sixth edition)" at the National Stock Exchange (NSE) in Mumbai. The book, authored by first year lecturers at UOW campuses in Hong Kong and Dubai, is poised to become a seminal work in understanding the complexities and nuances of the corporate finance landscape.
The book was launched by MD & CEO, NSE Ashishkumar Chauhan, UOW's Vice-Chancellor and President Professor Patricia M. Davidson, Senior Deputy Vice-Chancellor Alex Frino, and Global Brand Ambassador Adam Gilchrist. The book includes a chapter which details how shares are traded on the National Stock Exchange.  
The book launch took place on the heels of UOW unveiling its India identity at GIFT City, Gujarat, on September 18 (Monday). The University is on track to being one of the first foreign universities to have a teaching base in India, and to hand out Australian degrees to Indian students. 
The event at NSE featured a discussion by Chauhan and Frino on the intriguing subject of the 'Future of Equities Markets in India'. The highly anticipated talk provided a comprehensive overview of the evolving trends, the formidable challenges, and the abundant opportunities that shape India's dynamic equities markets landscape.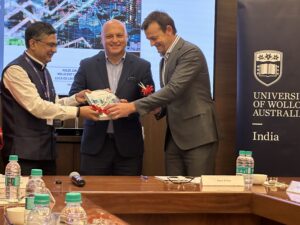 "India has made significant strides in maintaining a regulatory environment that is investor-friendly, a key factor in attracting more foreign investment into our vibrant markets. The ongoing reforms and initiatives, including the establishment of the GIFT City as a financial hub and IFSCA (GIFT City regulator), exemplify our commitment to nurturing global partnerships and welcoming foreign institutions, such as the University of Wollongong, to have a physical presence in India. It is an exciting time for India, and we are dedicated to embracing innovation, facilitating market integration with the global arena, and ensuring a prosperous future for both our domestic and international stakeholders," said Ashishkumar Chauhan, MD & CEO, NSE. 
"India's remarkable rise in fintech and technological advancements in recent years, coupled with the surge in digital consumption, presents an ideal environment for international businesses to thrive. UOW's physical presence in India signifies more than just a strategic move; it represents our commitment to fostering deeper research engagements with our Indian partners, resulting in impactful global outcomes. Our presence in India allows us to provide world-class education, nurturing India's young population and contributing to their holistic development. It also aligns with our vision to expand our international footprint, strengthening our global network and creating a bridge for knowledge exchange," added Professor Frino from UOW. 
On the occasion of the book launch, UOW Global Brand Ambassador and cricketing legend Adam Gilchrist interacted with the delegation from NSE and key Australian government officials and rang the ceremonial bell, signifying stronger Australia – India relations in trade, research and education partnerships.
The University, which has a strong global presence, has been successfully operating campuses in Australia, Dubai, Malaysia and Hong Kong. It will commence its India operations in 2024 with a Graduate Certificate in Computing and a Masters in Computing (Data Analytics), followed by other undergraduate programs. UOW already has close ties with over 30 Indian universities for research and educational collaborations in the areas of software development, advanced medicine solutions, molecular and life sciences, advanced manufacturing, cybersecurity and mining technologies.