Uttam Teron: Started a school of 'joyful learning' for tribal children in Assam
Parjiat means "heavenly flower" in Assamese. That's exactly how Uttam Teron wants his students to bloom and grow when they come to learn at Parijat Academy.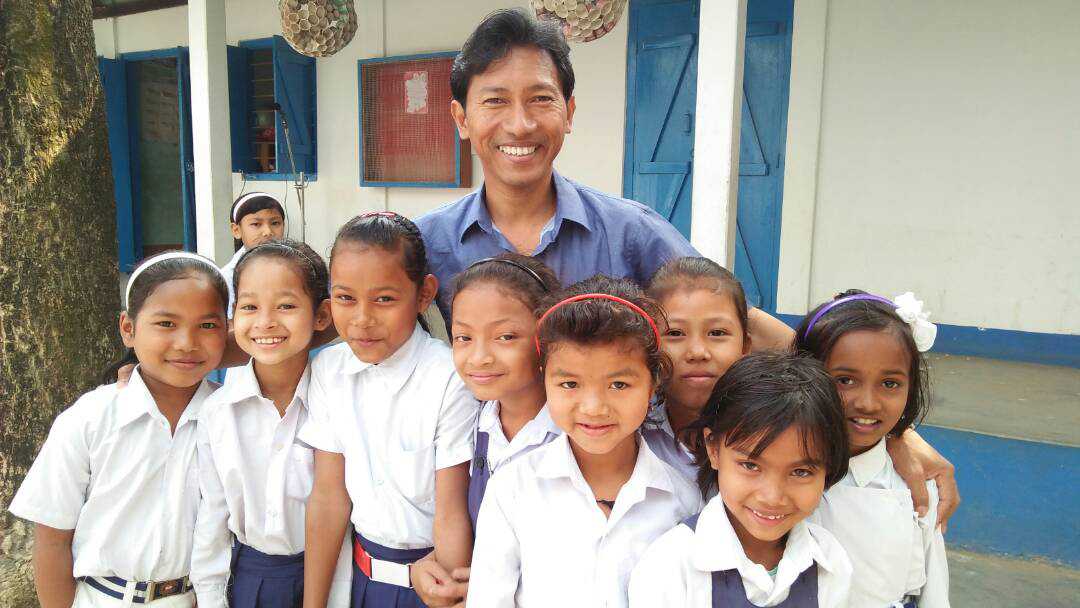 Our series "Teacher Warriors" honours some of the country's best and bravest teacher warriors, striving to give kids a fighting chance at a better present and a future floating with possibilities. In the concluding episode of our series, Parvathy Jayakrishnan interviews and profiles an extraordinary educator from Assam working with tribal children – Uttam Teron:
Parjiat means "heavenly flower" in Assamese. That's exactly how Uttam Teron wants his students to bloom and grow when they come to learn at Parijat Academy.
Bringing a change in the Pamohi area in Assam's Guwahati is Parijat Academy, a free school started by Uttam with a vision to educate children so that they will be able to pursue a better livelihood. His school has been the prime reason for social upliftment in the area and Uttam Teron wants to see to it that children not just realise the importance of education but also enjoy going to school.
What inspired you to start Parijat Academy and how did it all begin?
We are in a tribal village and I realised that children were not interested in going to school. I wanted to make them realise the importance of education. In 2003, I spent Rs.800 for a tin roof, bamboo walls, a bench, desk and a blackboard to start teaching children in my village. We started with four children and today I can proudly say that we have 512 children attending our classes from kindergarten to the 10th grade.
Do you think the government is doing enough to educate children in India?
The government is indeed doing a lot for educating children. There are government schools in our villages but I realise that children do not enjoy studying there. We, at Parijat Academy, believe in "joyful learning". Children should love going to school. Children love coming to our school because we include music, trekking and rock climbing, and football apart from imparting bookish knowledge to them. We also give them computer education.
What have your students been doing after finishing their studies at Parijat Academy?
Some of them are graduates; some are even doing their post-graduation. We are motivating children to study and take up jobs. We even provide skill training so that they can do well in a setting outside of their village.
How involved are you in the day-to-day activities of your school?
I am there with my children everyday starting from the morning assembly. I take classes too. My students and I clean up the classrooms every day at the end of the day.
What challenges do you face in running Parijat Academy?
People have an option to sponsor our children. So some of our students are sponsored; we try getting donations for the rest. Funding is our biggest problem. Motivating and convincing people, is tough. When they come and see what we are doing at Parijat, they feel more motivated to donate money. Sometimes we struggle to pay our 25 teachers their salary. In 2011, I received a CNN IBN Real Heroes award which came with a gift cheque of Rs.5 lakh. I distributed that money among the teachers. We collect second-hand clothes from Guwahati, which we distribute among our children. With better funding, I can do more for the children.
This article was originally published in the June 2017 issue as a part of our cover story on Teacher Warriors. Subscribe to ScooNews Magazine today to have more such stories delivered to your desk every month.
Images courtesy – Uttam Teron, Parijat Academy
Archana Surana to represent India at the CUMULUS Global Association
Archana Surana, Founder & Director of the ARCH College of Design & Business, has been elected to the 8th CUMULUS Executive Board (2022-2025).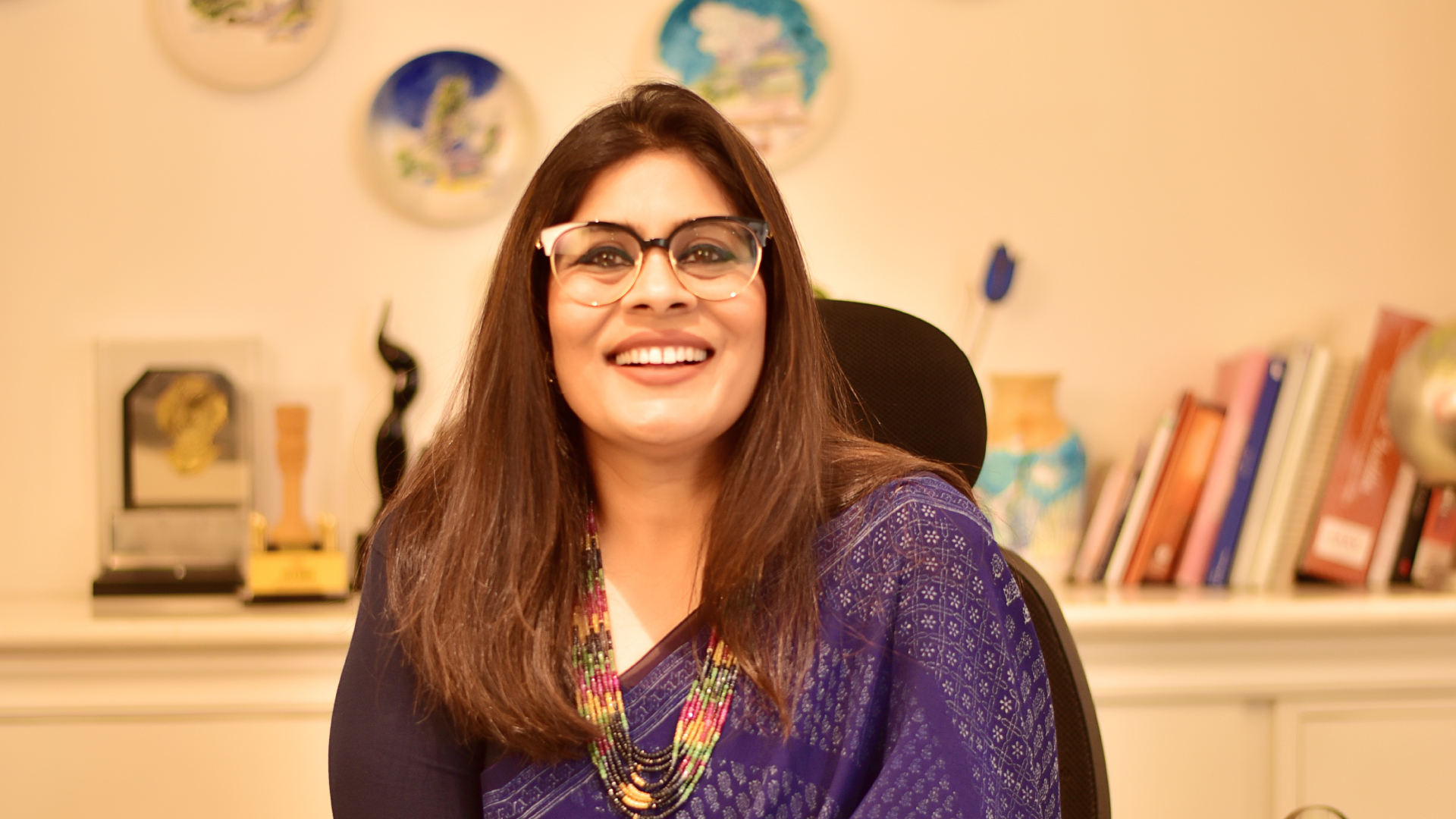 Archana Surana, Founder & Director of the ARCH College of Design & Business, has been elected to the 8th CUMULUS Executive Board (2022-2025).
CUMULUS is the leading global association of Art, Design Education & Research. It represents a dynamic ecosystem with 350+ member institutions in 60+ countries.
She said, "I was nominated for candidacy to the Board by the Presidential Candidate Lorenzo Imbesi, a Full Professor from the Sapienza University of Rome, Italy. 356 universities from 66 countries voted & today I am part of the 11 diverse members of the Executive Board, led by Prof. Lorenzo Imbesi." She represents India among the 11 countries on the Board.
Regarding the opportunities her representation would bring to Design Education in the country she said that through this dynamic forum and platform for knowledge exchange and best practices she would be able to bring in committed advocacy for the positive role of designers and creators.
"I am an ardent advocate of the essential and positive role that designers and the Creative Industries can play towards helping shape a sensitive, empathetic, and better world. I would be initiating cooperation and collaboration from industry bodies and fellow higher education institutions of design, architecture, and engineering from India towards this purpose and further strengthen the 'Women in Design' initiative of Cumulus, alongside building a mentorship model within the CUMULUS network."
About Archana:
A Woman Entrepreneur & Educationist for the past 27 years in the modern fledgling state of Rajasthan in India she has succeeded in firmly establishing and strengthening the perceptions and awareness of Design and Design Education in the country.
She has worked closely with the community via social projects, design intervention projects, and mentorship programs, and has contributed to the larger mandate of design & creative entrepreneurship on many levels through industry collaboration and as a member of the National Committee on Design India (2021-22) of the Confederation of Indian Industry (CII).
Also, being a US State Department and Rotary Foundation Alumnus, a Vital Voices Lead Fellow, and a Fortune and Global Ambassadors Program Mentee, she is supporting and mentoring women from all walks of professional life through the Women's Mentors Forum founded by her.