Webinar on "Foundational Literacy And Numeracy" Under Shikshak Parv Initiative
Shikshak Parv is being celebrated from 8th September to 25th September 2020 to felicitate the teachers and to take New Education Policy 2020 forward.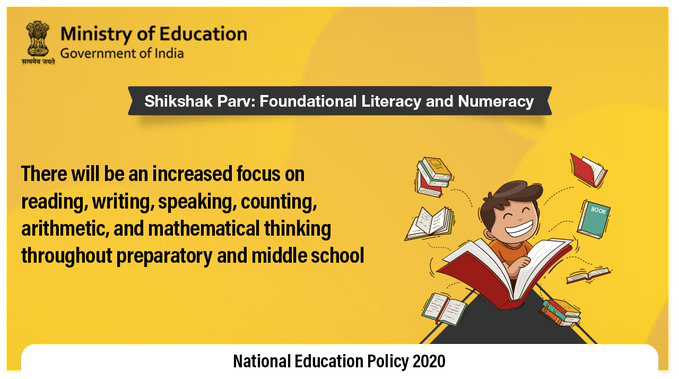 A webinar on Foundational Literacy and Numeracy was organized by the Ministry of Education under Shikshak Parv initiative to highlight the salient features of the New Education Policy (NEP 2020). Shikshak Parv is being celebrated from 8th September to 25th September 2020 to felicitate the teachers and to take New Education Policy 2020 forward. The targeted beneficiary group for this session were: Pre-school & Lower Primary Teachers, Heads of Schools, Parents, All States/UTs Education Department.
Experts who participated in this session were:
Prof.Anup Rajput, Head PD, NCERT

Prof. Usha Sharma, Department of Elementary Education, NCERT

Ms. SudhaPainuli, Vice Principal, Eklavya Model Residential School, Dehradun, Uttarakhand
Prof.Anup Rajput gave a comprehensive presentation on Foundational Literacy and Numeracy, which was followed by a presentation on Foundational Literacy by Prof. Usha Sharma and Ms. SudhaPainuli, a National Teacher Awardee of 2020 sharing the challenges of implementing Foundational literacy and numeracy in our schools. The main issues discussed by the experts during the webinar-
The need for a National Mission on Foundational Literacy and Numeracy- also established from the results of various national surveys such as the National Achievement Survey (NAS): Low learning levels; increased dropout rate; and inappropriate language and mathematical skills.

Universal objectives of FLN – Making learners competent in doing meaningful reading and writing by the time they enter grade 3; Developing the basic understanding and competencies related to numeracy and its related concepts among young learners till grade 2, and Developing skills among the learners to amalgamate their outside school experiences in their classroom learning to attain foundational literacy and numeracy in a better way.

Elements of the 3-month play-based 'School Preparation Module', for Preparatory Class i.e., 'Balvatika" would include activities and workbooks around- Sounds, Words, Alphabets, Colors, Shapes and Numbers; and involve collaborations with peers and parents.

Effective implementation of Foundational Literacy and Numeracy, integration of literacy and numeracy is crucial, with Mathematical terminology as a part of daily language and Use of language in understanding mathematical ideas.

Importance of adopting an ELPS approach was emphasized, wherein: E is for Experience with physical objects, L is spoken Language that describes the experience, P is pictures that represent the experience and S is written symbols that generalize the experience.

The nutrition and health of children to be addressed through regular health check-ups, boosting mental and physical health and energizing breakfast in addition to the Midday Meal.

The NEP 2020's emphasis on the importance of training for teachers to impart foundational literacy and numeracy. All viable methods will be explored to support teachers in the mission of attaining universal Foundational Literacy and Numeracy.

Reading skills which were very spontaneous and natural for those who are given opportunities to read. Three important indicators associated with Reading under Foundational Literacy are Shapes of letters and sounds associated with them (Phonics); sentence structure (Syntax); and meaning of words (Semantics).

Writing with the coherence of thought which is important for Foundational Literacy and under this it has been well established that 85% of the time is spent on thinking what to write.

Formation of a National Book Promotion Policy to ensure the availability, accessibility, quality and readership of books. This would entail significant expansion of public and school libraries and the establishment of digital libraries.
Source: pib
India retains 40th rank in the Global Innovation Index 2023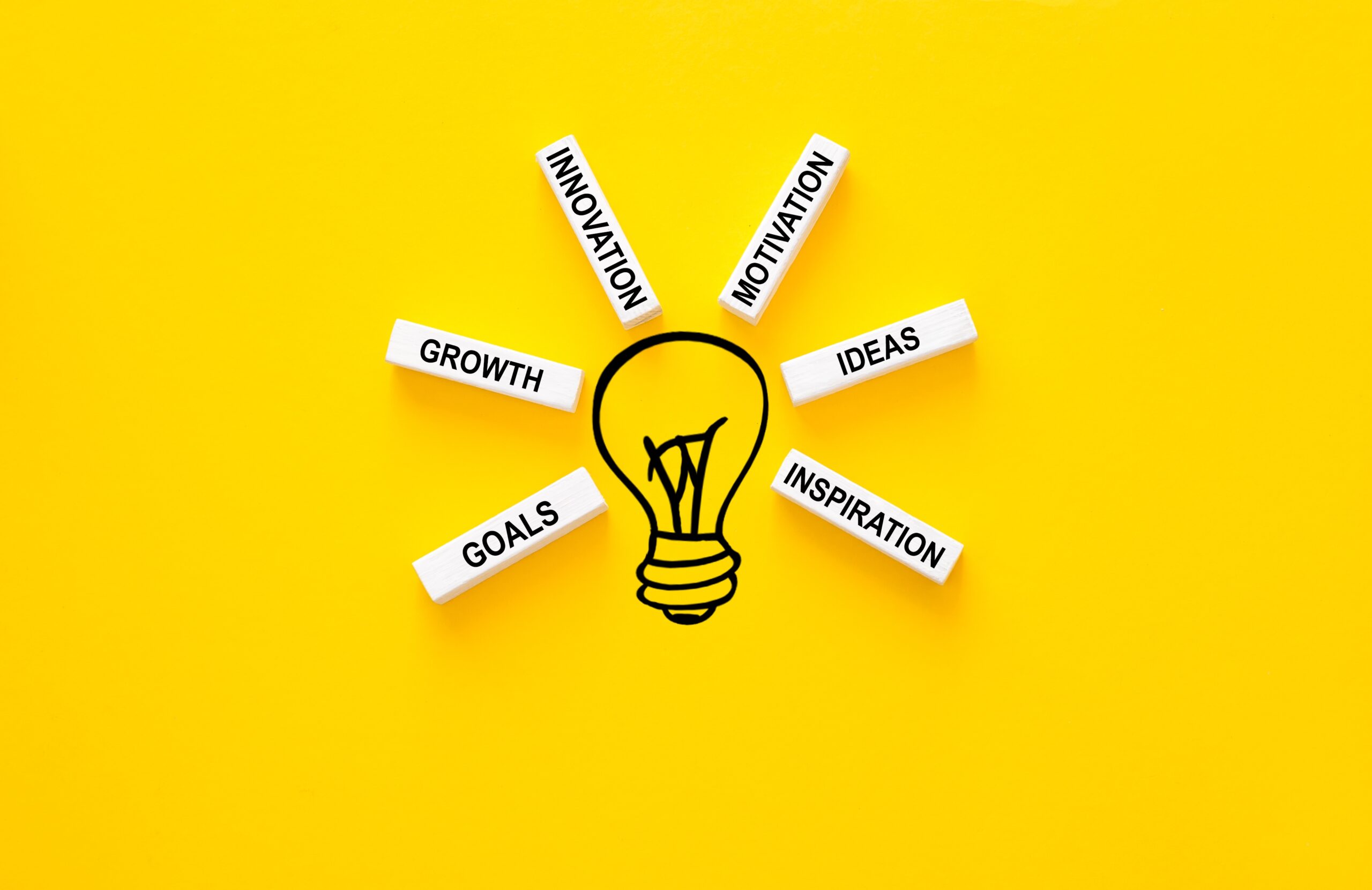 India retains 40th rank out of 132 economies in the Global Innovation Index 2023 rankings published by the World Intellectual Property Organization. India has been on a rising trajectory, over the past several years in the Global Innovation Index (GII), from a rank of 81 in 2015 to 40 in 2023. Innovation has been at the forefront of our battle against the unprecedented crisis created by the pandemic and will be pivotal in driving the country's resilience, as enshrined in the Prime Minister's clarion call on Atma Nirbhar Bharat.
The consistent improvement in the GII ranking is owing to the immense knowledge capital, the vibrant start-up ecosystem, and the amazing work done by the public and private research organizations. All Departments of the Government, including Scientific Departments such as the Department of Science and Technology; the Department of Biotechnology; the Department of Space; and the Department of Atomic Energy and also departments such as Ministry of Electronics and IT, Department of Telecommunications, Department of Agricultural Research & Education and the Department of Health Research have played a pivotal role in enriching the National Innovation Ecosystem. Most importantly, the Atal Innovation Mission has played a major role in expanding the Innovation ecosystem.
NITI Aayog has been working tirelessly to ensure the optimization of the national efforts for bringing policy-led innovation in different areas such as electric vehicles, biotechnology, nanotechnology, space, alternative energy sources, etc. It has also played a role in expanding the innovation eco-system in states and districts. A constant thrust in monitoring and evaluating India's position in the global rankings has been provided by the NITI Aayog, including in the GII.
The GII is a reliable tool for governments across the world to assess the innovation-led social and economic changes in their respective countries. Over the years, the GII has established itself as a policy tool for various governments and helped them to reflect upon the existing status quo.
The Confederation of Indian Industry (CII) has also been collaborating in India's journey towards an innovation-driven economy. This year, the NITI Aayog, in partnership with the CII and the World Intellectual Property Organisation (WIPO), is hosting, virtually, the India Launch of the GII 2023 on 29th September 2023.
The launch session will be graced by many senior dignitaries including Shri Suman Bery, Vice-Chairman, NITI Aayog; Dr. V.K. Saraswat, Member, NITI Aayog; Shri BVR Subrahmanyam, Chief Executive Officer, NITI Aayog; Mr. Daren Tang, Director General, WIPO; Dr. Sacha Wunsch-Vincent, Co-Editor, GII & Head, Economics and Statistics Division, WIPO; Dr. Nausad Forbes, Chairman, CII National Committee on Technology, Innovation & Research, and Co-Chairperson, Forbes Marshall; Professor Rishikesha Krishnan, Director, Indian Institute of Management, Bangalore; and Sh. Alok Nanda, Co-Chairman, CII National Committee on Technology, Innovation & Research, and CEO, GE India Technology Centre.