What good are 10 dry toilets for girls in tribal schools in Bengal?
Sahari primary school in Bengal boasts of 10 girls toilets but no water. Even though the government installed 2 water tanks, still there is no water as the tanks are connected to a dried tubewell. It has been the best example of politicians paying lip service to their poll promises.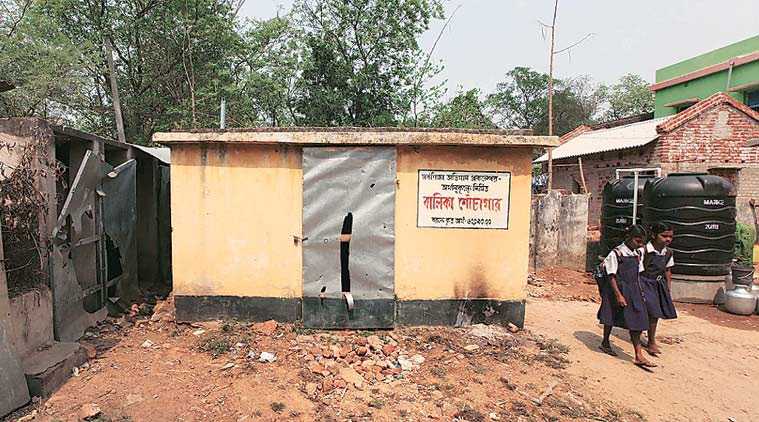 A tribal school with 2 classrooms and 10 toilets for girls could be a shining example of sanitation any where across the rural Indian landscape. So what makes the Sahari Primary School in the Binpur assembly segment of Jangalmahal an unfortunate example? None of these toilets are functional as there is no water, never has been. Like clockwork, politicians turn up here before elections, inaugurate new toilets, but never bother to provide them with water.
Obviously, none of the toilets in the school, comprising mostly adivasi students, is usable for want of water. A chronic shortage of water has led to Sahari village being nicknamed 'Jangalmahal's Sahara'. A moniker no assembly would want. A street protest by villagers last month forced the government to hurriedly install two plastic water tanks near the school on Monday — but that just wasn't enough.
"The 2 tanks were almost like a taunt. There is no water in this village. The water was over even before school began at 11am. When the children need to use the toilet, they have to go back home," said Tapan Murmu, the school's headmaster. Mousidigir Hasda, 8, said that after the mid-day meal, she usually went back home to use the toilet. "But on some days I just go to the open field nearby. Others do the same," she said
The unused toilets are choked up with waste — the white porcelain barely visible under the mounds of plastic bottles, paper and dried excrement. The rough forest terrain of West Midnapore, marked by scanty rainfall, was given the name Jungle Mahals or Jungle Estates by the British. The Sal forests near the school have harboured the CPI (Maoist) since 2004. But residents said that even in the worst days, it wasn't the fear of Maoists that prevented children from coming to school — it was the scarcity of water and the unavailability of a toilet
The 10 toilets were built in three spurts — 4 toilets each were inaugurated before the 1999 and 2005 Assembly elections, when the Left Front was in power. 2 more toilets, with a sign that says 'Girl's Toilet', were built after the Trinamool Congress government took over in 2011. The solitary tubewell was never upgraded until late last month, when the tanks were set up. Needless to say, the installation of these 2 tanks also may have been motivated by the upcoming polls.
Polls are here again and the school, like every other school in Jangalmahal, is preparing for an extended holiday due to the elections. Binpur votes on April 4. The old building — which will be a polling booth — has been given a fresh lick of paint in places. But the people of Binpur already have a taste of things to come as earlier in February, while inaugurating a piped drinking water project at adjacent Belpahari in West Midnapore, the state minister for Public Health Engineering & Panchayat and Rural Development, Subrata Mukherjee, had said that the government would "supply filtered water to every family by 2020".
With sanitation a distant dream, the wise old people of Binpur are taking these tall claims of filtered water with a pinch of salt.
Image Courtesy: http://indianexpress.com/
Gender Inclusive Holistic Education in NEP
The NEP focuses on 'Equitable and Inclusive Education' which reverberates the idea that no child should be left behind in terms of educational opportunity because of their background and socio-cultural identities.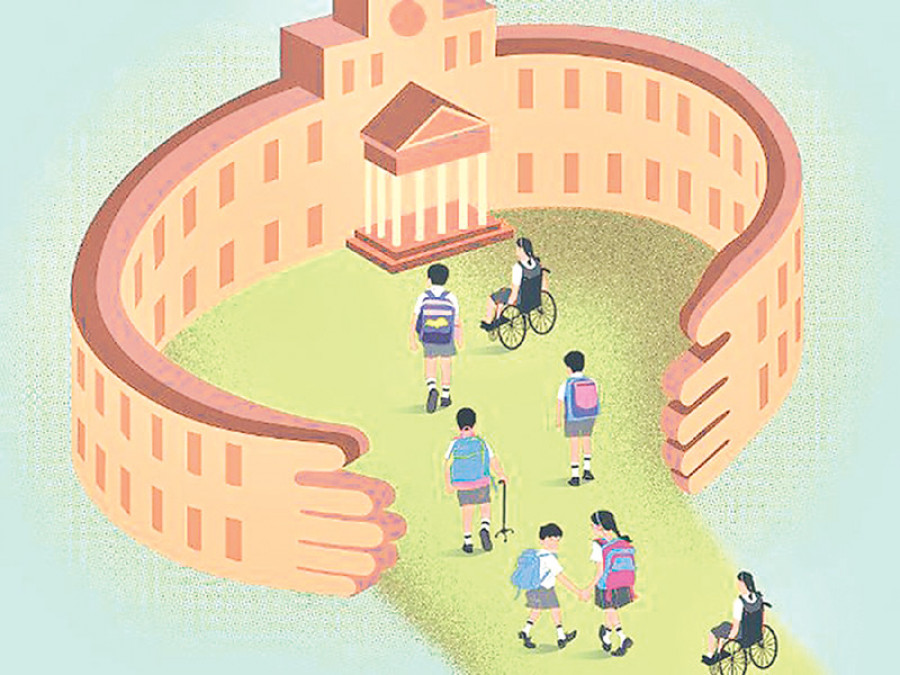 The National Education Policy 2020 envisages an inclusive and structural change in the educational system. It focuses on 'Equitable and Inclusive Education' which reverberates the idea that no child should be left behind in terms of educational opportunity because of their background and socio-cultural identities. It has taken into account the concerns of the Socio-Economically Disadvantaged Groups (SEDGs) which includes female and transgender individuals, Scheduled Castes, Scheduled Tribes, OBCs, minorities, and other categories. This policy aims at bridging the social category gaps in access, participation, and learning outcomes in school education.
The National Council of Educational Research and Training (NCERT) is implementing the Adolescence Education Programme (AEP) as part of the National Population Education Project (NPEP). One of the learning outcomes of AEP is to make the learners aware of the concerns of adolescence, i.e. process of growing up during adolescence & HIV/AIDS, and to inculcate in them a positive attitude regarding these concerns.
Further, the aspects related to gender-inclusive holistic education are covered through age-appropriate integration in different textual materials in the school curriculum, as well as in training and resource materials on the Health and Wellness of School Going Children, especially under the aegis of the School Health Programme under Ayushman Bharat.
As per UDISE+ 2019-20, a total of 61214 transgender children are enrolled in schools, of which 5813 and 4798 transgender children are enrolled in Class 10 and Class 12 respectively.
Department of School Education and Literacy (DoSEL), Ministry of Education is implementing Samagra Shiksha which is an overarching programme for the school education sector extending from pre-school to class XII and aims to ensure inclusive and equitable quality education at all levels of school education. Samagra Shiksha reaches out to girls, and children belonging to SC, ST, Minority communities, and transgender.
Further, National Education Policy (NEP) 2020 also identifies transgender children as Socio-Economically Disadvantaged Groups (SEDGs) and provides for equitable quality education, inter-alia, for all such students. This includes provisions for assisting transgender children in gaining access to education, and support for community-based interventions that address local context-specific barriers to transgender children's access to and participation in education, thereby aiming to eliminate any remaining disparity in access to education (including vocational education) for children from any gender or other SEDGs.
Additionally, under NISHTHA (National Initiative for School Heads' and Teachers' Holistic Advancement), a nationwide integrated teacher training program for teachers under Samagra Shiksha, teachers are trained on the relevance of Gender Dimensions in the Teaching and Learning Process which helps teachers to use and adapt learning activities that foster gender sensitive classroom environment.