What should IIT aspirants expect from an ideal distance learning program?
Even while studying in grade 9thand 10th, most of the students start contemplating their dreams and career aspirations. This is the time when they begin to take ownership of choosing the right career path to fulfil their dreams. Engineering still continues to be the most sought after career choice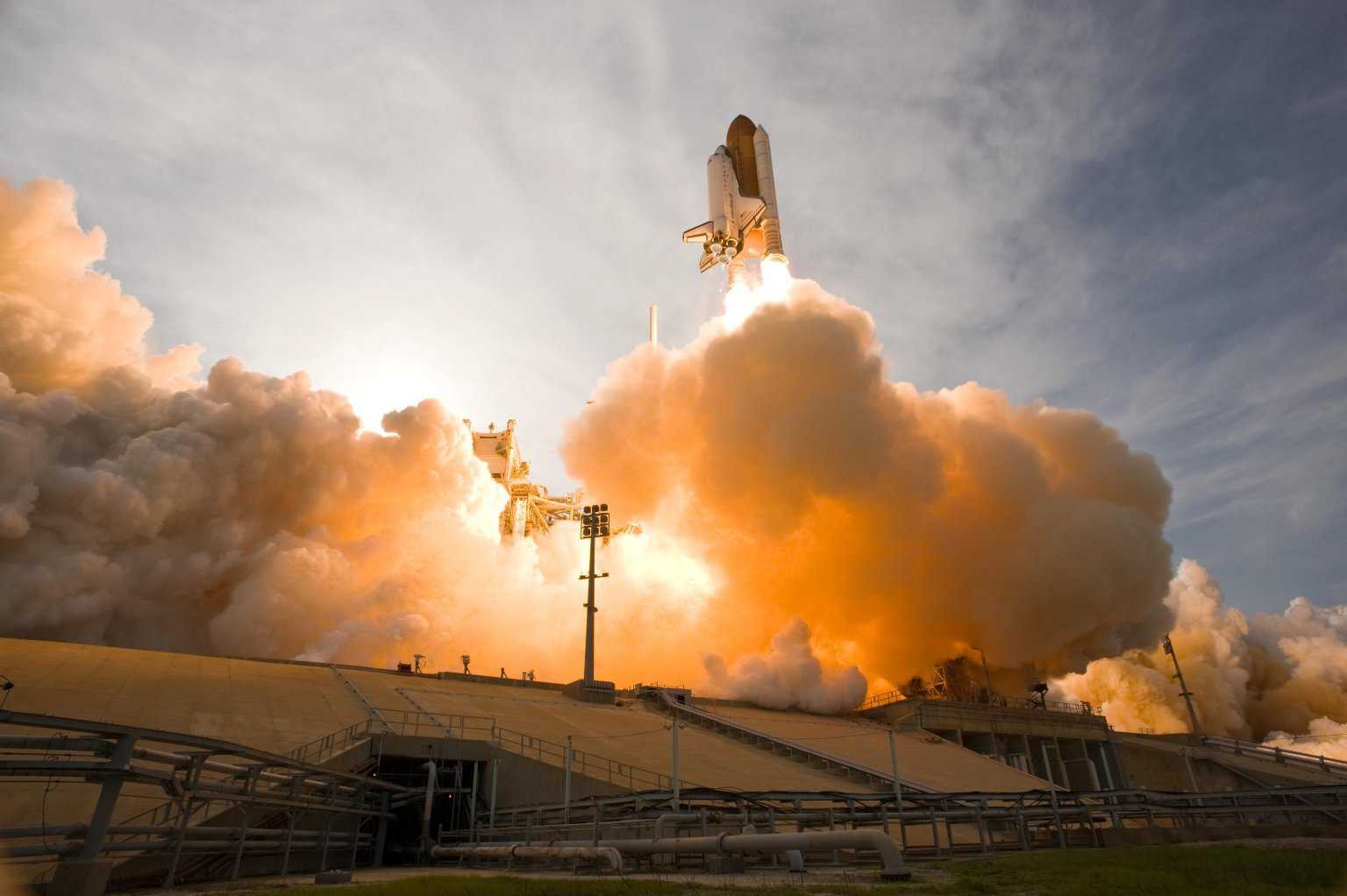 Even while studying in grade 9thand 10th, most of the students start contemplating their dreams and career aspirations. This is the time when they begin to take ownership of choosing the right career path to fulfil their dreams. Engineering still continues to be the most sought after career choices for the students.
When it comes to enter into prestigious IIT, the JEE not only tests the students for the hard work they have put in but also for their contingent intelligence.The primary purpose of JEE is to filter candidates with right aptitude for the Engineering profession. So, the initial question which very often emerges in the mind of any serious JEE Aspirant is: "HOW TO CRACK JEE?"
There are several distance learning programs available in the market but in this era of cut throat competition, an ideal distance learning program that can sail you through the gruelling tests and take you to the doorstep of success shouldbe a mix of various aspects of coaching and should comprise of the following:
Concept Based Study Material – A serious JEE aspirant has many challenges like coping up with his own studies while preparing for JEE and matching his preparation with the unpredictable pattern of JEE Exam. The answers to these challenges is a true concept based study material which includes objective as well as subjective problems of varying degrees of difficulty levels of JEE to strengthen problem-solving skills.
Fine-tune with a student's pace of learning and preferences-An ideal distance learning program facilitates the student in order to enable him/her combine board exams and JEE preparation without having to squeeze in scheduled classes to an already busy life.
Practical Assessment of all fundamentals – The student should be able to study the material at home along with regular online and offline feedbacksto enhance the competitive performance of the student.
Complete coverage of theoretical parts – A comprehensive coverage of Physics, Chemistry and Mathematics is essential to build solid fundamental foundation.
Graded levels of assignments – After having finished the concept based study, exercises, solved examples and additional set of problems are essential to demonstrate concepts with pre-planned time limits for completion of the same.
Regular conceptual doubt clearing sessions – Studying at home sometimes is not sufficient as the student may be having certain doubts and difficulties which can only be clarified in the physical presence and interaction with the faculty. This is essential to seal the loopholes in a student's JEE preparation.
Mock Tests in simulated JEE environment – to enablestudents develop better time management skills andhelp them identify their weak as well as strong points. These mock tests can give ample practice as they teach the students to respond promptly to tricky questions and manage speed and time.
Effective Test Analysis – After every mock test, student need to analyse his/her relative performance among the large pool of students as well as identify improvement areasalong with remedial suggestions and tips to improvement strike rate. All this should happen in the presence of faculty so that a realistic and practical picture can be painted to each student.
Benchmarking – Among a group of Several Lakhs of serious JEE aspirants the benchmarking of the performance enhances the chances of a student to be successful.
This comprehensive analysis apprises students to analyse their mistakes, shortcomings in terms of concept, pattern and difficulty level and improve their score to the maximum potential. It also includes subject-wise analysis of marks based on difficulty level of problems and types of questions along with multi-level pie charts that give students a fair idea of what they have scored, what they have lost and most importantly what they could have secured by avoiding silly mistakes.
In addition to the studies and academics, the students also need to maintain the true JEE temperament in order to succeed. A Right study program banded together with a structured self-study plan can make accomplishing your IIT dream easier. Here are the few tips to inculcate in your preparation for JEE.
NCERT Textbooks – Don't ignore your board exam syllabus and NCERT textbooks since the same form an integral part of JEE (Main & Advanced).
Practice more and more problems – Solve at least 50 numerical problems of Physics, Chemistry and Mathematics daily to get a better understanding of the subjects.This should be a daily habit.
Time Limit – Setting time limits on questions will help to improve upon speed.
Formulate a Strategy – and prioritize the subjects in terms of your strong areas and weak areas.Start with hardest concepts and work your way to the easier ones, keeping separate notes for the difficult sections.
Previous Year's JEE Test Papers – Solve previous year's test papers on daily basis to increase your speed and accuracy levels. Analyse the mistakes which you often make and slow you down.
Analytical Approach – Since problems in IIT-JEE are not direct application of a concept, mere learning of a concept does not suffice. Hence it is essential to develop your analytical skills to apply various concepts simultaneously in solving tricky problems step-by-step.
Day-to-day Progress – Don't quit before achieving your daily target. Improvements made on daily basis gives a strong ground to face any contingency on examination day.
Any student seriously preparing for JEE knows that every step toward this goal should be conjoined with meticulous thinking, hard-work, exceptional premeditation and perseverance. Like every apple in a basket is not same, in the same way every student is not the same, so in order to begin your JEE journey on the right foot, before signing up for just any distance learning study program, be sure to fully comprehend not only the best suited option of the study program that aligns withyour interests and goals but also its fringe benefits which will add value to your JEE preparation.
About the writer:
| | |
| --- | --- |
| | Amit Bansal is National Head of FIITJEE NCRP. |
Pariksha Pe Charcha 2023 – Registrations Open
Interact with Shri Narendra Modi, Prime Minister of India, to discuss and overcome the stress emerging out of examinations in order to celebrate life as an Utsav.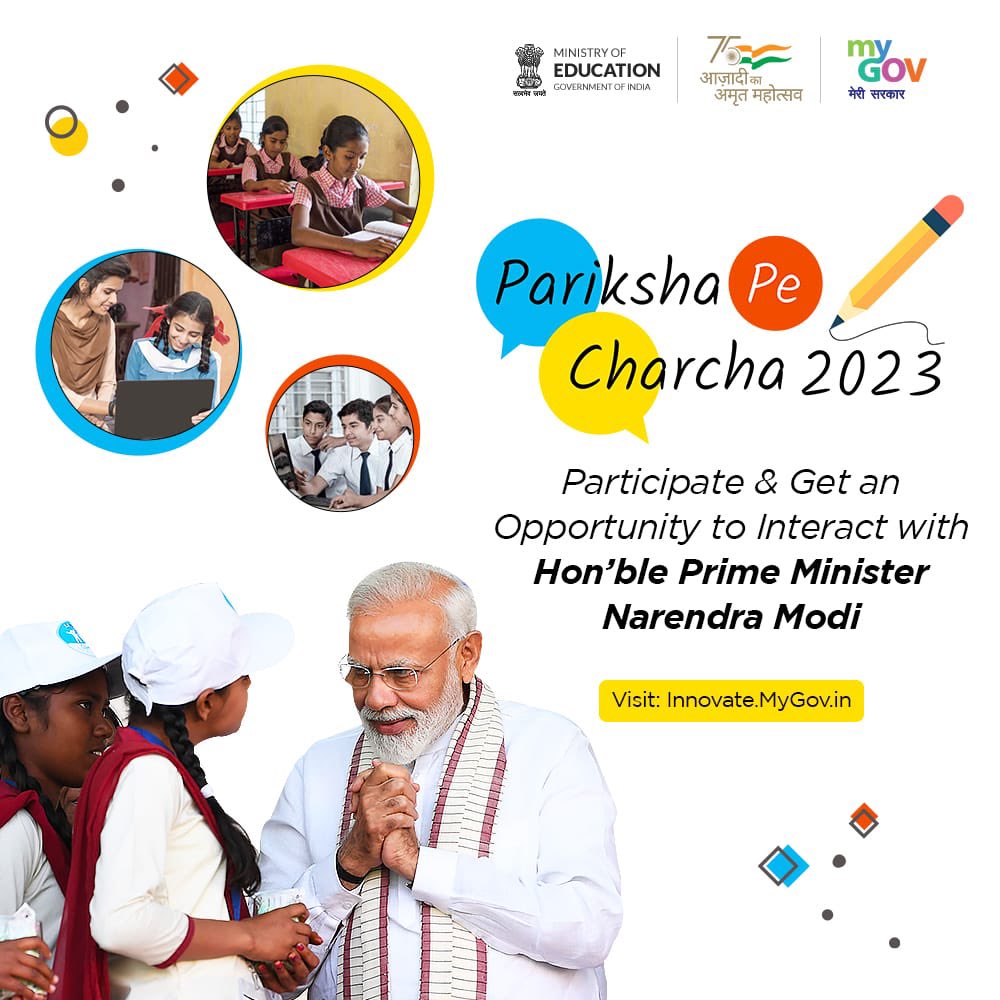 Prime Minister Shri Narendra Modi conceptualized a unique interactive program – Pariksha Pe Charcha wherein students, parents, and teachers across the nation and also from overseas interact with him to discuss and overcome the stress emerging out of examinations in order to celebrate life as an Utsav.
I call upon all #ExamWarriors, their parents and teachers to take part in these interesting activities relating to Pariksha Pe Charcha 2023. Let us collectively work towards creating a stress free environment for our students. #PPC2023 https://t.co/ovubThyvP1

— Narendra Modi (@narendramodi) November 30, 2022
This event has been organized successfully for the last five years by the Department of School Education & Literacy, Ministry of Education.
दूर होगा #ExamWarriors का परीक्षा का डर, मिलेगा तनाव से मुक्ति और सफलता का मंत्र।

परीक्षा के लिए और अधिक तैयार होने के लिए बनिए प्रधानमंत्री श्री @narendramodi जी की परीक्षा पे चर्चा 2023 का हिस्सा। आज ही रजिस्टर करेः https://t.co/mmOSAxKl4Q #PPC2023 pic.twitter.com/wtanwlNjsX

— Dharmendra Pradhan (@dpradhanbjp) December 6, 2022
School Students of classes 9 to 12, teachers, and parents shall be selected through an online creative writing competition. The portal is live for registrations from 25th November 2022 and will remain open till 30th December 2022 on a bouquet of themes listed below:
Themes for Students
1.       Know your freedom fighters
What life stories have you heard about Freedom fighters of your State or Region?
What inspirations do you draw from their life?
How do you want to serve your nation?
2. Our culture is our pride
What is special about your state's culture?
What elements of that culture make you feel proud of your country?
3. My book my inspiration
Which is a book that has shaped you greatly and why?
4. Save Environment for future generations
What are your ideas about sustainable development?
What challenges, do you anticipate for our future generation due to climatic changes?
What measures must we take to protect our environment?
How can you contribute to sustainable development as a student?
5. My life, my health
Why is remaining healthy important?
What do you do to remain in good health?
6. My startup dream
Entrepreneurship among students towards self-reliance for succeeding in life and at the same time contributing to the nation's economy and work culture is the need of the hour.
What are your dreams about your own startup?
7. STEM education/ education without boundaries
NEP 2020 recommends flexibility in the choice of subjects by the students. Students will have the liberty to take subjects of their choice, choose their own path, and pursue a profession of their own choice. There is life beyond Science and Mathematics too.
What do you think about this?
What challenges do you see in this transformative recommendation?
What are your suggestions?
8. Toys and Games for Learning in Schools
Toys and Games can also be a source of learning.
Write your view about students learning through toys and games at the secondary stage.
Themes for Teachers
1. Our Heritage
What is the essence of Teaching 'Indian' Traditional Knowledge for the Holistic development of the learners?
How would you plan to teach this, integrating it into the areas you undertake in school?
2. Enabling Learning Environment
What should be your role as a teacher to create a healthy and conducive classroom environment for better learning and the emotional and mental well-being of your learners?
How will you structure activities to ensure the participation and learning of all the learners?
What are your thoughts and opinion on 'peer learning'?
3. Education for Skilling
Skill education is very important. Though the entire education system needs to be transformed for providing skill education in our country, the promotion of Vocational Education among secondary students is the need of the hour. The reason being many students do not prefer to pursue academics/ higher education, rather they want to explore different avenues to go ahead in life.
What are your thoughts on this?
4. Lesser Curricular Load and No fear of exams
Students learn through experiential learning and project-based curriculum; having confidence in what they learn and how they learn will automatically reduce the pressure of examination.
What initiatives, as a teacher you will take to implement this perspective of the NEP2020?
5. Future educational challenges
In your opinion what are the current educational challenges?
How should schools, teachers, and parents facilitate the children to cope with the changes in educational expectations?
Themes for Parents
1. My child, my teacher
What is something interesting that your child has taught you?
How have you learned it and adapted to it?
Why is it important to adapt to the interests of our children?
2. Adult Education- Making everyone literate
What according to you is the importance of Adult Education?
How can it lead to an empowered nation?
How can children contribute to adults' understanding of modern issues?
3. Learning and growing together
How will you complement your child at home with the learning at school?
Write a creative note on your role as a parent in the healthy learning process of your child.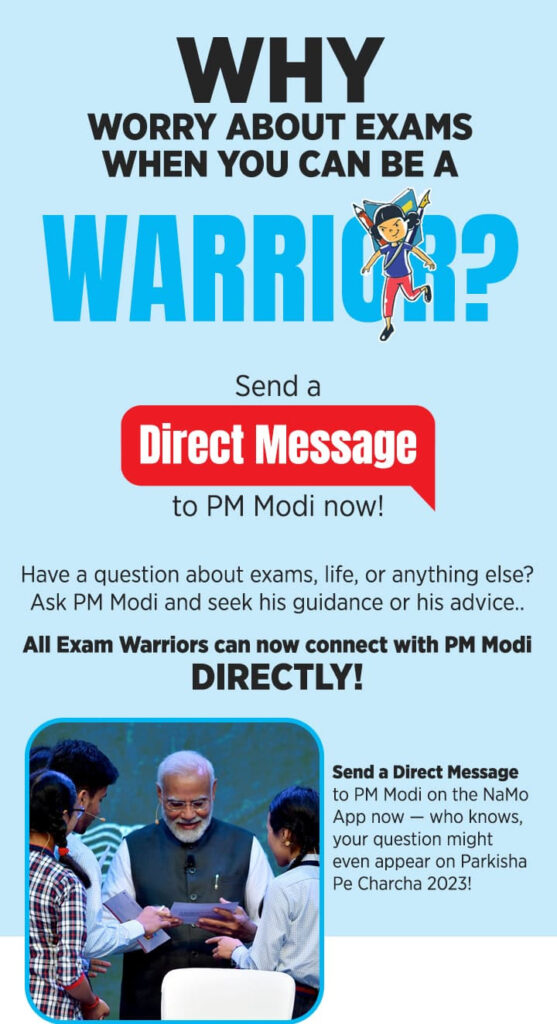 About 2050 students, teachers and parents selected through competitions on MyGov may be gifted with PPC Kits and a certificate of appreciation from the Director, NCERT.