Personalizing Learning: Why Different Learning Styles Matter
The various learning styles in no way restrict how each learner must be motivated to learn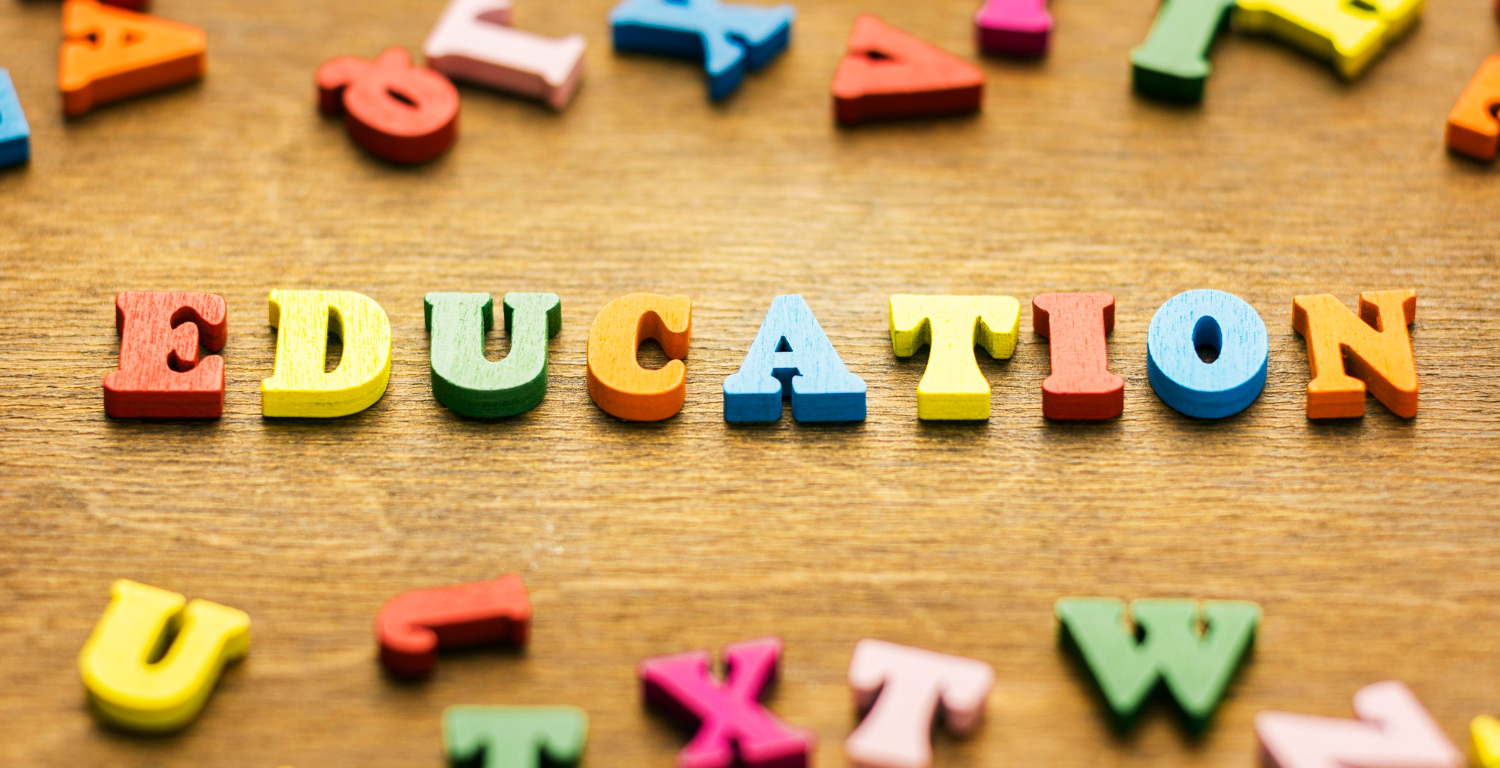 Imagine you're teaching a lesson on the presidency of Abraham Lincoln. You'll be giving a quiz on Monday, and you ask your students how they'll be preparing. Some might say they'll reread the text, then write down the answers to the review questions you've given them. Others might plan to watch a video on his life, then talk over what they learned with a study partner. Another could plan to take the timeline handout you provided, cut it up into sections, and practice putting those sections in the proper order.
In an effort to remember and comprehend the same material, each of these kids employs a distinct style of learning. Some love reading words; others prefer hearing and talking about them. Others need to see pictures and diagrams or use their hands to perform something. These are all different learning methods. Individual learning styles are influenced by one's prior knowledge, current environment, and cognitive, emotional, and environmental factors. Or, to put it another way, everyone's different.
Technically speaking, a person's preferred method of assimilation, processing, comprehension, and retention of knowledge is referred to as their learning style. The various learning styles in no way restrict how each learner must be motivated to learn. Instead, knowing about these learning preferences might better equip teachers to connect with their students in a variety of ways.
While there are multiple models related to learning styles, the VARK model is among the most widely used since it sufficiently addresses learner diversity and needs.
The VARK model stands for:
● Visual
● Auditory
● Reading/Writing
● Kinesthetic
The main ideas of VARK have been outlined in Learning Styles Again: VARKing up the right tree!
● Students' preferred learning modes have a significant influence on their behavior and learning.
● Students' preferred learning modes should be matched with appropriate learning strategies.
● Information that is accessed through students' use of their modality preferences shows an increase in their levels of comprehension, motivation, and metacognition.
Let's look at how we, as instructors, may encourage students to learn in accordance with their chosen learning styles. Some of the tools in our kitty must include –
Visual Learning Strategies
● Utilize graphic organizers such as charts, graphs, and diagrams.
● Redraw your pages from memory.
● Replace important words with symbols or initials.
● Highlight important key terms in corresponding colors.
Aural Learning Strategies
● Record your summarized notes and listen to them on tape.
● Talk it out. Have a discussion with others to expand upon your understanding of a topic.
● Reread your notes and/or assignment out loud.
● Explain your notes to your peers/fellow "aural" learners.
Read/Write Learning Strategies
● Write, write, and rewrite your words and notes.
● Reword main ideas and principles to gain a deeper understanding.
● Organize diagrams, charts, and graphic organizers into statements.
Kinesthetic Learning Strategies
● Use real-life examples, applications, and case studies in your summary to help with abstract concepts.
● Redo lab experiments or projects.
● Utilize pictures and photographs that illustrate your idea.
In the 1970s, it became common knowledge that each person has a unique learning style. The idea that if we could all pinpoint our individual "perfect" learning style, we could then focus on it and achieve success every time, is appealing. Also, we would be able to help others' learning needs in the most effective way if we were aware of their learning styles. It might change the way we teach and enable everyone to learn to their fullest capacity. The validity of learning styles, though, is a subject of much debate. Everybody employs each of the distinct learning styles at some point, according to certain studies that seem to have completely refuted the hypothesis. Opponents fear that categorizing a pupil as an "auditory learner" or a "visual learner" may lead them to limit their learning opportunities. That said, learning styles are accepted and used in most education programs. What we must remember is that there is no single foolproof "magic pill" answer to the metacognitive questions in the field of education.
Author – Neha Bahuguna, Army Public School Shankar Vihar, New Delhi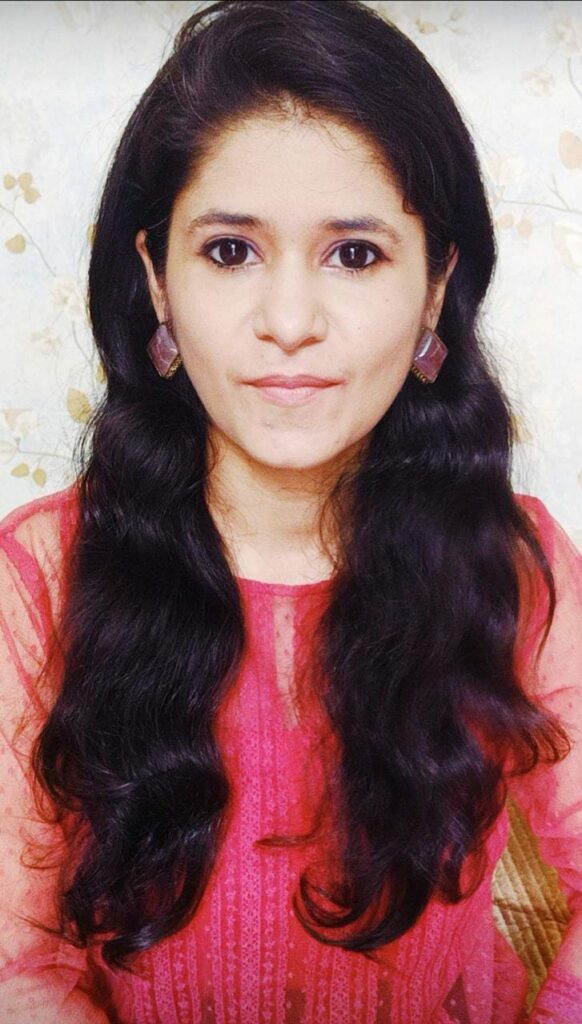 A Former Monk And His Abode of Love: Jhamtse Gatsal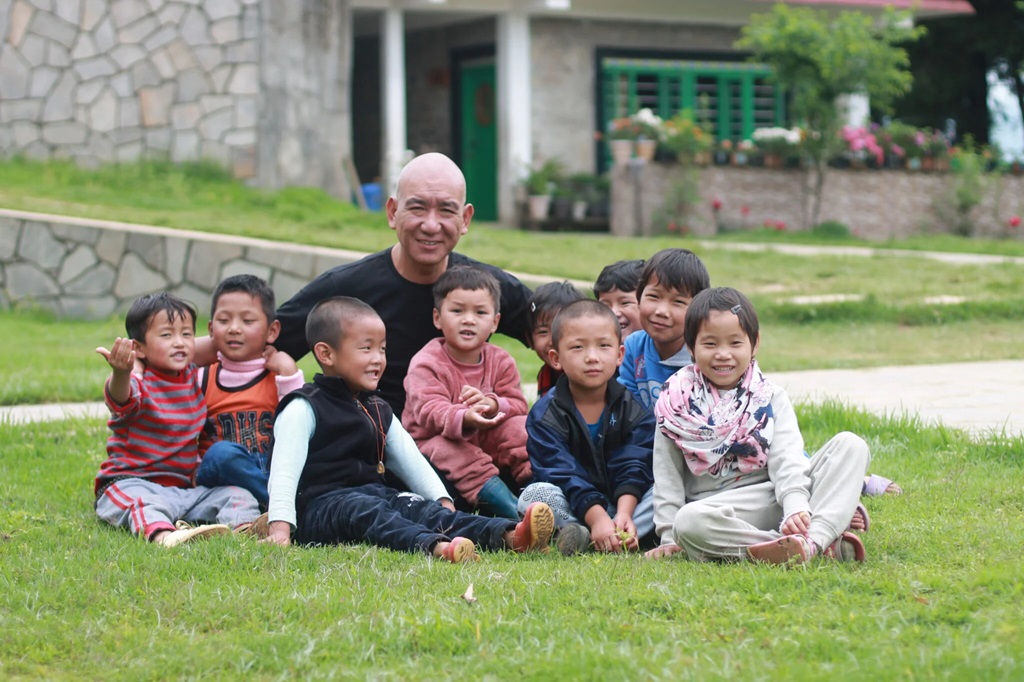 There are only a handful of experiences in everyone's life that get etched in one's heart for a lifetime. My visit to Jhamtse Gatsal qualifies as one such experience; special, unforgettable, and forever a part of me.
'Jhamtse Gatsal' literally, translates to 'garden of love and compassion'. Standing true to its name, it's a place where young souls are nurtured with love and tended to with compassion, much like seeds sown in a garden. It was opened in the year 2006, with 35 kids under its care and today it is home to 128 children.
The physical location of Jhamtse Gatsal is as enchanting as the philosophical essence behind its inception. About 50 Km away from the noise and bustle of the district headquarters in Tawang, it is located in the remote and picturesque Lumla sub-division. Built atop a hill, it is surrounded by majestic mountains that are lush green during summer and sparkling white during the winter. It overlooks the mystic Tawang Chu River meandering through the foothills and demarcating the international border with Bhutan to its left.
Far from the madding crowd and nestled in nature's bounty, it is not an overstatement to say that the place satiates the yearnings and heals the maladies of the soul. Jhamtse Gatsal is a world in itself; complete and self-sustaining. The story of how it came into existence is nothing short of awe-inspiring.
Jhamtse Gatsal is the brainchild of Mr. Lobsang Phuntsok, the former monk who left his fairly comfortable and thriving life in America and came back to his birthplace Tawang, to give back to the place and its people, all that was in his capacity. He is fondly addressed as Gen-la ('Gen' is a Tibetan term for an honored teacher and La is added to indicate respect. Together, Gen-la translates to 'honorable teacher'), by everyone in Jhamtse Gatsal community and beyond it, by others in Tawang. Gen-la's vision, grit, and conviction to transform lives and mold them, comes from the childhood he lived.
Born to an unwed mother, he was looked upon as "an uninvited guest in the universe". Even though the pain and embarrassment his birth brought to his mother and family are not the best memories to go back to, he does not shy away from embracing and sharing his story. He rather acknowledges its instrumentality in shaping the person he is today. He recalls being a difficult child; often detested by the villagers for his notorieties. His loving grandparents saw no way out to mend his ways and finally at the age of 7, with the earnest hope for his life to take a better turn, he was sent away to a Buddhist monastery down south of the country to live a monk's life. Notwithstanding, he recalls his young self continuing with his old ways in the monastery. Eventually, the faith, patience, and compassion shown by his Gurus set him on the path of self-transformation. Reaffirming the fact that behind different facades, lies the inherent human goodness in each one of us.
The children fostered by Gen Lobsang La at Jhamtse Gatsal share stories similar to his own; where the mere accident of birth in a certain family or circumstance left them in a position of pain or disadvantage. His mission is to give these children a fair chance at life and more importantly, guide them to transform themselves into better humans capable of being agents of change wherever they go, in making this world a better place to live in. He shares that, to love, care, provide for, and see the children happy is like time traveling back to his formative years; giving him a chance to relive his childhood through them and experience everything he missed out on. It is true indeed that the love we give is the love we keep. The only way to retain love is to give it away.
In his 50s now, Gen Lobsang la has the exuberance of youth and his passion is evident in the joy with which he shares about his mission and the future plans he has for Jhamtse Gatsal. He is backed by a team of dedicated teaching and non-teaching staff, who are not only competent in their respective specialties but also share some common core values. Benign in their approach, they are professional with a human touch and value, laying the base of a healthy work environment.
Jhamtse Gatsal campus is at present, broadly divided into three main sections – the children's residential complex, the academic block, and an area designated for building a residential colony in the near future. Together, they make up the Jhamtse Gatsal Community. Every aspect of Jhamtse Gatsal is well thought-out and holds meaning. The children's residential complex is sectioned into four parts, each one of them a 'Khemsang', meaning a family house'. The four khemsang have been named – Panggyen, Ganghla, Serchen, and Gurkum after rare plants with medicinal properties and healing capabilities. The thought behind this is to bespeak and symbolize self-healing and then, the the ability to heal others. It is rightly said,
"Hurt people hurt people. And healed people heal others. Free spirits free others, enlightened people enlighten others".
Each khemsang and its children are looked after and taken care of by one 'Ama-la' ('Ama' means mother, 'La' is added to express respect. 'Amala' translates to respected/beloved mother). The four Ama-La(s) manage the four Khemsang(s) just like a mother does in a family. Along with the family-like set up with a mother figure, the older children are also taught to look after and care for the younger ones just like siblings do in a family.
It leaves no room for bullying or domination and instead, develops qualities of affection, a sense of responsibility, and mutual love between children of different age groups. These are just a few subtle and manifest ways in which the system devised at Jhamtse Gatsal empowers children and nudges them to a better path.
Keeping the ideals of a family, the mess at Jhamtse Gatsal has no fixed menu that repeats week after week. The Ama-La in charge decides what is to be fed. From 'Thentuk' (Hand-pulled noodle soup with mixed vegetables) to healthy curries, every meal is cooked with love and dedication.
One of the inspiring routine events I was privileged to take part in, was the weekly one-meal fast (Wednesday dinner). It is not compulsory for guests or even for others in the community to participate, it is a completely voluntary choice. Dinner is still served for anyone who decides or feels the need to eat, along with the younger lot who are strictly exempted from participating.
The apportioned ration for those days is saved and donated to the needy in the villages around. In explaining the idea behind this observance of fast, Gen-La re-defined the notion of charity and sacrifice for me. He says the right way to gauge our dedication and love for fellow human beings is to see what we can forgo for someone else. He says, to be generous, donate, help only when there is an overflowing abundance, or give away that which we don't want/wish to discard, hardly captures the spirit of charity or qualifies as one.
This made me rethink the idea of donating clothes we don't want, and the leftover food on our plates that we give away, as an act of kindness. Sure, something is better than nothing and to feed an empty stomach is better than dumping it in a thrash bin. But it made me wonder that perhaps, cutting out from our portion for someone else is to treat the other person with respect, as equal sentient beings to share and care for, and not subjects of our kindness born out of a condescending privilege. Along with the standard curriculum for each class, children are engaged in a myriad of extracurricular activities, skill training, and other creative projects. The goal is to ensure an all-around development encompassing emotional, spiritual, mental, and physical health.
Each child is counseled, encouraged, and helped to polish their unique strengths by abled teachers and Gen-La, together. Instead of trying to fit everyone in a specific predesigned box, each child is allowed to bloom at its own pace and shine in their unique domains. Teaching the science and art of sustainable living is a major focus and the base on which the edifice of Jhamtse Gatsal Community is built.
Children are exposed to lessons and activities that arm them to live scientifically and in harmony with nature, through fun and interesting engagements. From plastic recycling, waste management, and vermicomposting to arts and crafts, the children at Jhamtse Gatsal are taught and trained by teachers, Ama-la(s), and enthusiastic allies from across the world. Other than professional and academic lessons, it is ensured that children learn basic life skills – cooking, cleaning, and self-care across genders.
Jhamtse Gatsal is a beacon of hope for the world we live in today. In a world of information overload and easy access to social media, it is sometimes dispiriting to witness the tragic events happening across the world. At such a time, Jhamtse Gatsal is a place that felt refreshing and reaffirmed my faith in a shared brotherhood of humanity with the promise of a better, kinder, and harmonious world. In my assignment to write for The Borderlens, I feel fortunate to have discovered my Shangri-La at Jhamtse Gatsal Children's Community; a place that felt like a remotely hidden, beautiful utopia.

Learn more about Gatsal: https://linktr.ee/jhamtsegatsal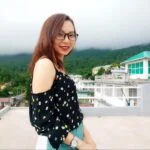 Liyum Karga