Teacher Warriors 2022: Anubha Sharma shares the story of AngelXpress Foundation
After investing twenty years of her life in financial services, she decided to take a turn that changed her life.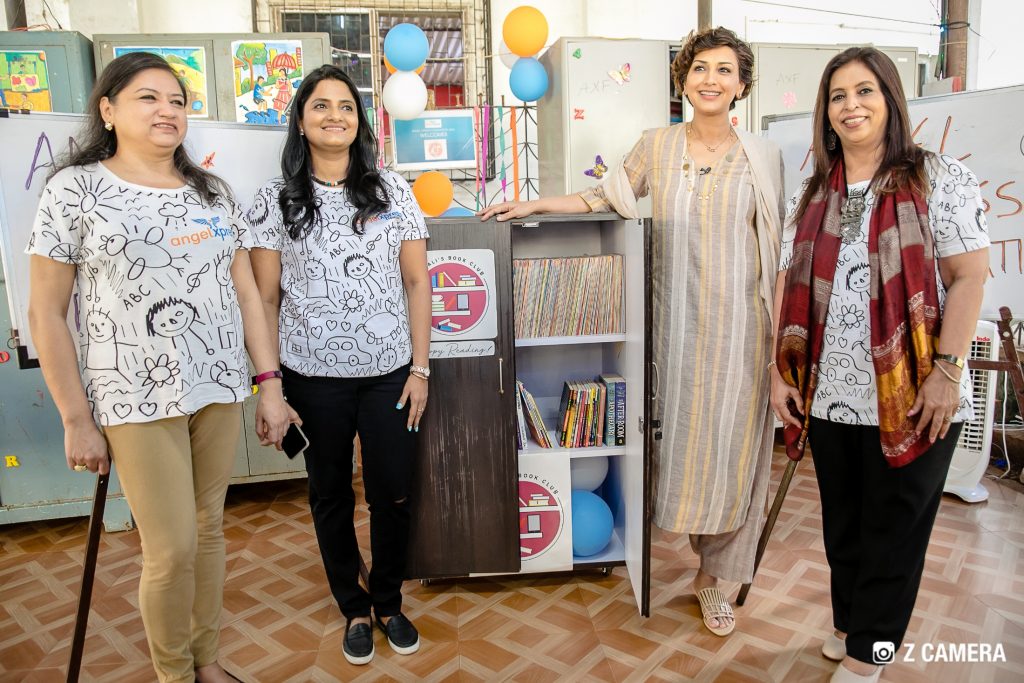 After investing twenty years of her life in financial services, she decided to take a turn that changed her life. Over a period of time, she had overserved the decline in the quality of education that the underprivileged children received in India. After volunteering extensively with the children, she realised that people around her were interested in making a difference in the life of these children. In 2012, she posted a request for clothes and stationery on a social media platform and generated over three-thousand phone calls from people ready to contribute. This is the story of Anubha Sharma, founder of Angel Xpress Foundation (AXF).
"I never planned to work in the field of education; I firmly believe that it is destiny that brought me here. I say this because the sequence of events and the ease with which everything came together right in the initial phases of AXF will convince the biggest of non-believers in the concept of a preordained destiny," she said. Anubha mentions her friend and co-founder Beenaa Advani, who also gave up her career to dedicate her life to the betterment of education.
The covid-19 lockdown had tested everyone's willpower. When asked Anubha about how she kept herself and the staff motivated, she said, "I am not someone who finds it easy to quit something before giving it my all and on this journey, I have found a number of people who are equally self-motivated. We have fought past hurdles and difficulties as a team that is unwilling to give up. I think our pride prevents us from allowing anything we create to die down and I speak here for the entire 100+ AXF leadership team who have braved odds and challenges on multiple levels. While we constantly fight to hold our positions, we have been willing to allow events to flow through and we help each other to find solutions," she added.
The team at AXF took to the co-existing slums around the high-rises in the city of Mumbai and promoted 'learning centres in parks.' This initiative was designed to bridge the gap between the first-generation learners who reside in slums and their educated neighbours who have the social and are willing to contribute to the community.
Challenges along the way
The pandemic brought great disadvantages, particularly to children from underprivileged backgrounds. Remote learning was barely an option for them, with no access to phones or digital platforms. This led to many students giving up on schools, causing great damage to the overall growth and quality of education. The school and students of AXF also encountered problems but, they were focused on finding solutions. So, when the school experienced a drop in attendance, regular interactions were encouraged between volunteers and students/parents to keep them informed of changes and provide aid wherever possible. The lack of devices, as well as internet data packs, were a concern too, for which, regular donation drives were conducted which helped many of the students to continue regular access to their classes. During the pandemic, a few students relocated or moved back to their village. This disrupted the access to their study material and resources. The volunteers found a solution to it by learning to share materials online with them.
Now, in the post-pandemic era, the teachers work rigorously with the students. The disruption in their studies has caused a gap. Students were unable to grasp the lessons online, they were not able to study on regular basis, and therefore, a revision or bridge course was introduced at the beginning of the academic year 2022. There is also a shortage of online volunteers as well as in-person since some are still apprehensive about the pandemic. For the time being, senior classes are to be scheduled according to the hybrid model.  But the post-pandemic era also had a positive impact on the AXF Foundation.
With the commencement of offline teaching at the centres, students have started attending the school regularly, a social connection is slowly getting established with children and volunteers and there is now ease in using online resources. The centre hosts various activities and workshops for children and the curriculum has now become more focused on life skills as well as introducing new subjects apart from English and Maths. With help of the WhatsApp groups that were formed during the pandemic, volunteers now communicate with students on an ongoing basis, not limited to face-to-face interactions.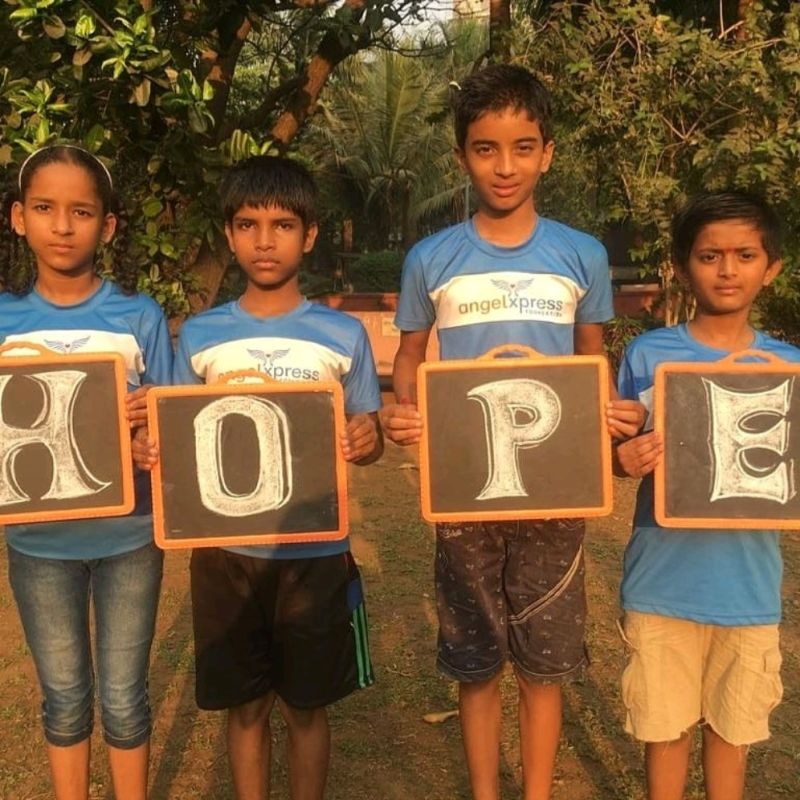 Innovative method of teaching
When asked about the medium and method of teaching, Anubha said, "Our medium of teaching is English. We truly believe that we play the role of facilitators rather than teachers. This means that we help the child learn inherently and organically from the inside rather than teaching from the outside. When the child is invested in his/her learning they retain the information for life."
"For instance, if a difficult word pops out of the lesson, we do not instantly share the meaning. Instead, we give a context and use that word in several sentences, allowing the child to comprehend the meaning. This way, they remember it better and it makes them feel like they have contributed to the class," she added.
Views on NEP 2020
In a conclave on 'Transformational Reforms in Higher Education under National Education Policy', Prime Minister Narendra Modi said the new National Education Policy (NEP) will be the foundation of the new India. Anubha expressed her positive views on the policy too. "The new policy emphasizes holistic and multidisciplinary education instead of rote learning. The promise of reducing the school syllabus and making learning a fun-based and complete experience for school students is appreciable. The policy also focuses on providing vocational and technical education to students so that they are better equipped to enter the workforce," she said. "Students will now be tested on their abilities to apply concepts to solving real problems rather than on how well they remember things from books. This syncs with the philosophy of AXF. I hope the gap between urban and rural areas will gradually reduce, with policy focussing on using technology in education to make it more accessible and effective," she added.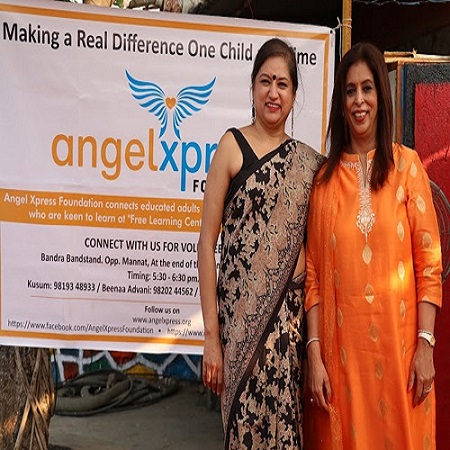 Pat on the back
With the help of nearly 1400 volunteers and teachers, almost 2500 students receive lessons at centres that operate out of parks in six locations across Mumbai city. The Angel Xpress Foundation proudly calls itself 'a free service provider for Mumbaikars who want to help children in their neighbourhood'. They train the volunteers free of cost and encourage engagement with this cause.
The NGO counts adaptability and their spoken English module as one of its main achievements. With adaptability, they have been able to maintain a robust English language program and the spoken English modules that increased one-to-one interaction between student and volunteer was successfully achieved.
Anubha's dream and vision for the students of AXF are that every child should be empowered to be their best selves so that they can confidently interact with the environment outside the foundation. In her message for educators who are trying to follow the same path, she emphasises giving every child an opportunity to learn and grasp a model which can be easily adapted by others. "We always tell the kids that making mistakes is a good thing because it means that they are trying. If they are treading on the wrong path or are unable to solve problems, then we are there to help. The effort will surely reap benefits over time. It is our confidence in them that enhances their confidence in themselves," she shared her message to the students.
Call for action
"I have seen many near-miraculous recoveries and inexplicable melting away of barriers. This helps in maintaining a firm belief that we must give our best, no matter how tough the time may be," she said.
Angel Xpress Foundation seeks employee engagement for mentorship, soft skills career engagement and teaching in their centres. Professional assistance in sectors like understanding and using digital platforms, training, contribution to academic innovation and data analysis are welcome. One could also sponsor a centre or sponsor a student of the NGO. We urge the readers to visit their website and reach out to the members to contribute and engage in this cause for change.
10 Unforgettable Films That Celebrate Inspiring Teachers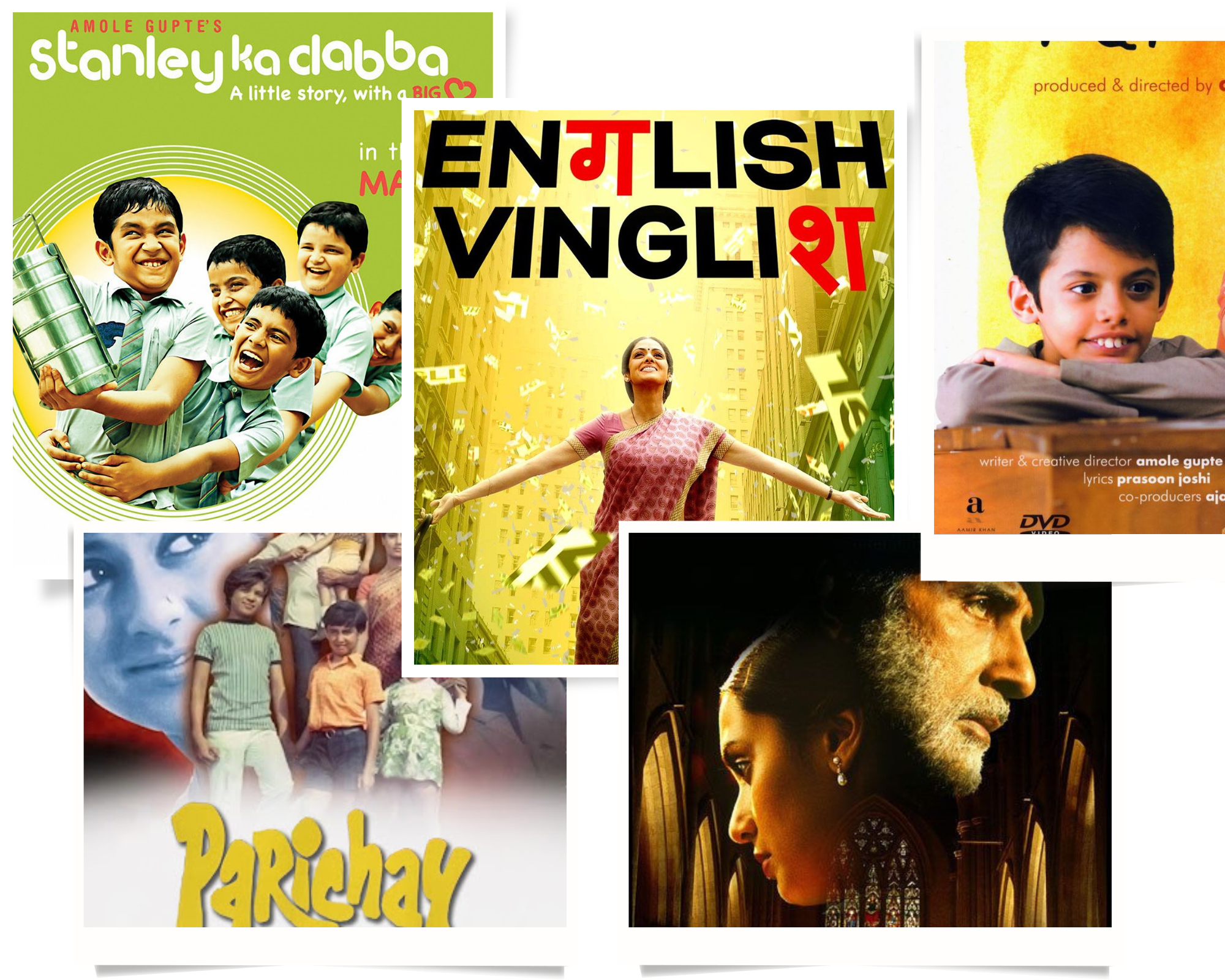 Lights, Camera, Learn!
As we celebrate Teacher's Day in the month of September, here are the list of films that featured some stories and teachers who left an indelible mark on the audience in cinema, showing the world how it only takes one teacher to inspire a million lives…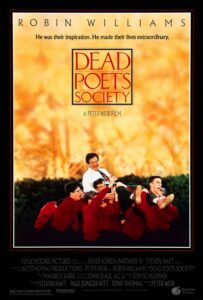 Dead Poet's Society (1989): "Dead Poets Society" is an acclaimed drama film about an unconventional English teacher who inspires his students to embrace poetry, think independently, and seize the day. It explores the conflicts between personal aspirations and societal expectations, offering a thought-provoking exploration of individuality and the pursuit of dreams.
Where to watch- Disney + Hotstar
Directed by- Peter Weir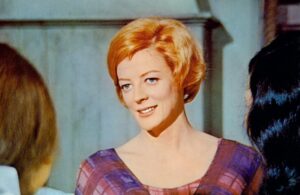 The Prime of Miss Jean Brodie (1969): "The Prime of Miss Jean Brodie" is a captivating tale of a passionate and unconventional teacher who leaves an indelible mark on her students at an all-girls school in 1930s Edinburgh, empowering them to embrace their individuality, challenge societal norms, and strive for greatness in a world that seeks to confine them.
Where to watch- YouTube
Directed By- Ronal Neame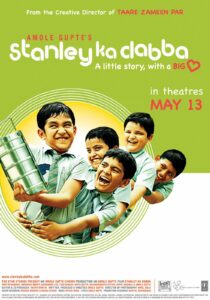 Stanley Ka Dabba (2011): "Stanley Ka Dabba" is a heartwarming film that tells the touching story of Stanley, a young boy with a vivid imagination, who faces adversity when his schoolmates try to steal his lunchbox (dabba) every day. With the compassionate guidance of his teacher, Stanley finds solace, resilience, and the power to overcome obstacles, showcasing the transformative impact of friendship, mentorship, and the indomitable spirit of childhood.
Where to watch- Disney+Hotstar
directed by- Amole Gupte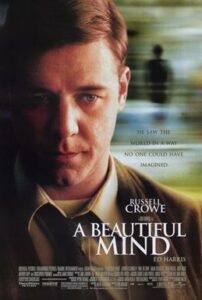 "A Beautiful Mind" (2001): A biographical film that chronicles the life of mathematician John Nash. The story explores Nash's struggles with mental illness and the challenges he faces in differentiating between reality and hallucinations. Supported by his dedicated wife, Alicia, Nash perseveres and makes significant contributions to the field of mathematics.
Where to watch- Amazon Prime Video
Directed by- Ron Howard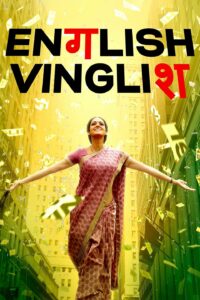 English Vinglish (2012): A heartfelt film that revolves around the transformative journey of Shashi, a middle-aged Indian housewife who embarks on a trip to New York and enrolls in an English language course. With the guidance and encouragement of her patient and understanding teacher, Shashi not only improves her English-speaking skills but also discovers her self-worth, gaining confidence, and finding her voice in a world that underestimated her.
Where to watch- Jio Cinema 
Directed by- Gauri Shinde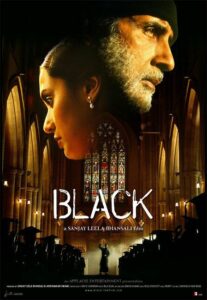 Black (2005): A film that explores the life of Michelle McNally, a visually and hearing-impaired girl, and her relationship with her teacher, Debraj Sahai. Through their unconventional bond, Debraj strives to break through the barriers of Michelle's disabilities, guiding her towards education, communication, and self-discovery, ultimately illuminating the triumph of the human spirit and the power of perseverance.
Directed by- Sanjay Leela Bhansali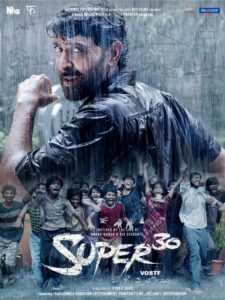 Super 30 (2019): "Super 30" is a film based on the true story of mathematician Anand Kumar. The movie depicts Anand's journey as he establishes the "Super 30" program, where he selects talented but underprivileged students and trains them for the highly competitive Indian Institute of Technology (IIT) entrance exams. With his unconventional teaching methods and unwavering belief in his students' potential, Anand empowers them to overcome social and economic barriers, offering them a chance at a brighter future. The film highlights the transformative impact of education, determination, and the power of dreams.
Where to watch: Disney + Hotstar
Directed By: Vikas Bahl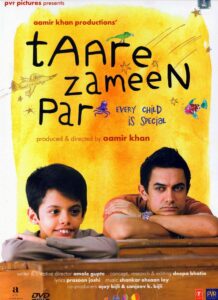 Taare Zameen Par (2007): " A film that revolves around the story of Ishaan, a young boy with dyslexia, and his journey of self-discovery. When Ishaan's struggles with academics and unconventional ways of learning go unnoticed by his family and teachers, a new art teacher enters his life. With his understanding and compassionate approach, the teacher helps Ishaan unlock his hidden potential, allowing him to thrive and shine in his own unique way. The film beautifully explores the importance of recognizing and nurturing the individual talents and strengths of every child.
Where to watch- Netflix
Directed by- Aamir Khan, Amole Gupte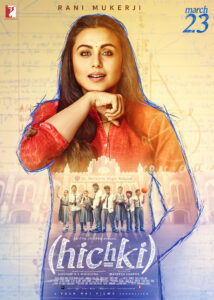 Hichki (2018): "Hichki" is an uplifting film that tells the inspiring story of Naina Mathur, a woman with Tourette syndrome who dreams of becoming a teacher. Despite facing rejection and discrimination due to her condition, Naina secures a teaching job at an elite school. She takes on the challenge of teaching a class of unruly and privileged students, using her determination and unique teaching methods to break through their barriers and make a positive impact on their lives. "Hichki" portrays the power of perseverance, inclusivity, and the ability to overcome adversity.
Where to watch- Amazon Prime Videos
Directed by- Siddharth P. Malhotra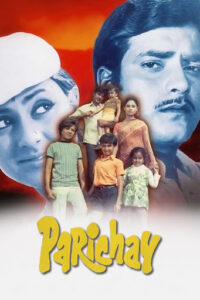 Parichay (1972): Ravi, a struggling job seeker, reluctantly accepts the daunting task of tutoring five unruly and privileged children who have managed to intimidate their previous teachers. As he navigates the challenges of teaching this challenging group, Ravi's unwavering determination and unconventional teaching methods begin to transform not only the students but also his own life.
Where to watch- Zee5, YouTube
Directed by- Gulzar