Why Physical Education is Critical to Youth Development
Physical Education does not only entail how you can optimally exercise to improve your physical health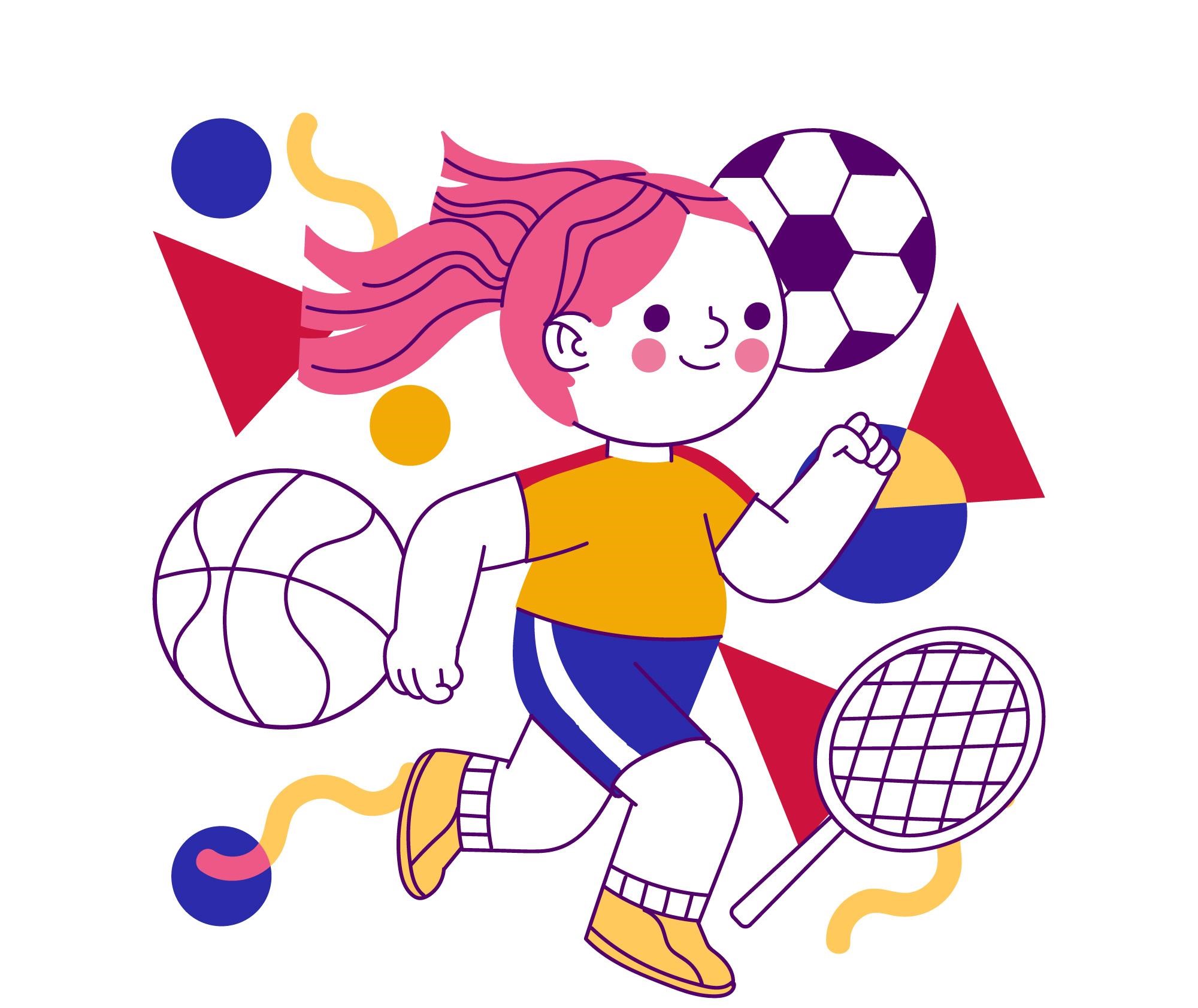 As the saying goes – 'Those who do not find time for exercise will have to find time for illness'.
There are a few things in life that transform you mentally, physically, emotionally, socially, and spiritually, and I believe physical education is a medium that fosters active living. It engages students physically, through high-level participation in various activities, mentally through concentration and intensity, while learning new concepts and skills, emotionally through the confidence that comes from enjoying established skills, socially through associating with others, and spiritually through satisfaction, contentment, and a sense of inner peace.
I strongly believe that by addressing the quality, quantity, and intensity of physical education across the country (the educational as well as the activity component), policymakers will maximize children's potential for a lifetime of physical activity, health, and wellness.
With the advent of technology and social media into our lives- especially in young children's lives, the childhood of most school-going children is not what it used to be. Most children stay indoors and play video games instead of going out in the open, playing games like hide and seek, and exploring the wilderness. There is a demand for an alternative due to the lack of physical activity at home. Physical Education fits perfectly into this scenario like Cinderella's shoes. Schools are bridging the gap between children's sedentary lifestyles and active healthy lifestyles via physical education.
Regular physical activity is associated with a healthier, longer life and with a lower risk of heart disease, high blood pressure, diabetes, obesity, and some cancers. Current recommendations are for children to engage in at least 60 minutes of physical activity each day. Children spend over half of their day in school, so it is recommended that they should get at least 30 minutes of that time in school.
There is some empirical evidence to suggest that physical education can have a positive impact on the IQ of children. Several studies have investigated the relationship between PE and IQ in children, and some have found that regular participation in PE can lead to an increase in IQ scores. For example, a study published in the Journal of School Health found that children who participated in a physical fitness program showed significant improvement in their IQ scores compared to those who did not participate. Another study published in the International Journal of Sport Psychology found that children who engaged in regular physical activity had higher scores on the test of cognitive flexibility, which is an important component of IQ.
Furthermore, research has suggested that physical activity can promote the growth of new brain cells and improve brain function, which could in turn lead to an increase in IQ scores. For example, a study published in the Journal of Clinical Medicine found that regular physical activity was associated with increased brain volume in children, which is a sign of improved brain function.
A study conducted by Opinion Research Corporation International for the National Association for Sport and Physical Education (NASPE) in 2003 indicated that 81% of adults believe that daily physical education should be mandatory in schools. In a systematic review of physical education programs, an increased amount of time of physical activity for students increased their aerobic and physical fitness.
Additionally, modifying the school's physical education curricula has been found to be effective across diverse racial, ethnic, and socio-economic groups, among boys and girls, elementary and high-school students, and in urban and rural settings. Recent research shows that regular exercise can restore blood vessel function and improve cardiovascular risk factors in obese children. A six-month exercise program has been found to reduce body mass index, diabetes risk factors, and low-degree inflammation. Evidence from the 'Early Childhood Longitudinal Study', published in 2004, showed that physical education programs do have an impact in combating childhood obesity, especially in young adolescent girls. Just an extra hour of exercise a week can lessen obesity in young overweight girls. Benefits extend beyond improvement in health status. Studies in California suggest that children who are more physically fit perform better on standardized mathematics and reading test scores.
Physical Education does not only entail how you can optimally exercise to improve your physical health. It also has a nutritional component to it. Physical education teaches us how a well-balanced diet can be synergistic with physical movement and thereby supplement overall health.
Physical education fosters personal and community wellness by empowering students to attain healthy, lifelong attitudes and behaviors through physical activity, as part of the total educational experience.
1. Improve overall health: PE classes help students develop physical fitness and improve their overall health. Regular exercise helps students maintain a healthy weight, build strength and endurance, and reduce the risk of chronic diseases.
2. Develops motor skills: PE helps students develop motor skills such as coordination, balance, and agility. These skills are important for sports and other physical activities, but also for everyday life, such as walking, climbing stairs, and carrying heavy objects.
3. Improves mental health: Physical activity has been shown to improve mental health by reducing stress, anxiety, and depression. PE classes can provide students with an opportunity to engage in physical activity and take a break from the academic demands of school. Exercise has been shown to release endorphins, which can reduce stress, anxiety, and depression. Moreover, physical activity can improve concentration, memory, and cognitive function, which can lead to better academic performance.
4. Teaches teamwork and leadership: Many PE activities involve teamwork and collaboration, which help students develop social skills and leadership abilities. By working with others, students learn to communicate effectively, solve problems and support each other as a team.
5. Foster's lifelong physical activity: PE classes can help students develop a love for physical activity and encourage them to continue being active throughout their lives.
6. Community Building and Socialization: PE inculcates a positive culture amongst the students and brings them closer as a community. It instills values of unity as they see themselves as a unit, rather than individual students which builds empathy. It gives students, who do not have enough acquaintances or struggle socially, an opportunity to overcome this obstacle.
7. Talent Searching: Young prodigal talents can be identified and headhunted through physical education in schools. Many young talents representing India internationally gained a passion, for the sport they excel in, through sports in school.
Thus, we can conclude that PE is not just an effective way to nurture students but the best way to build a healthy and fit nation.
Author – Arpna Gupta, Vice Principal, DPS, Sec -45, Gurgaon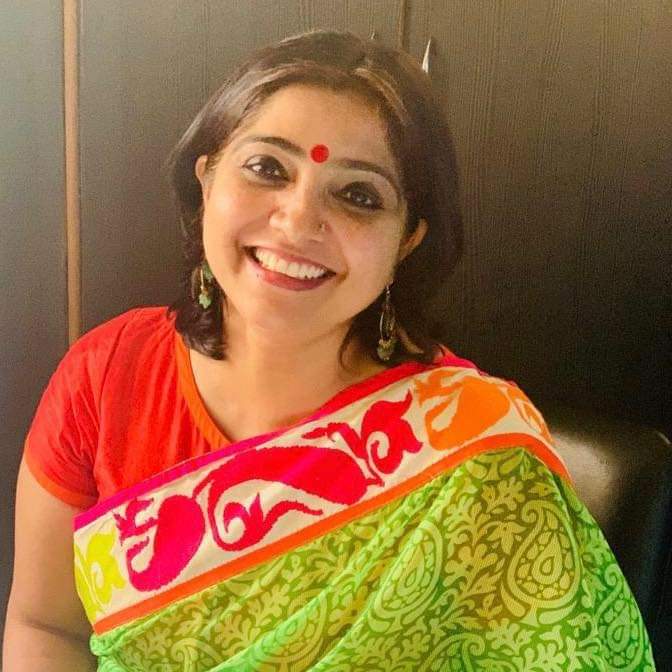 The Power of Emotional Intelligence: How SEL Can Transform Learning
Creating a culture of respect and kindness in the classroom fosters a sense of community and belonging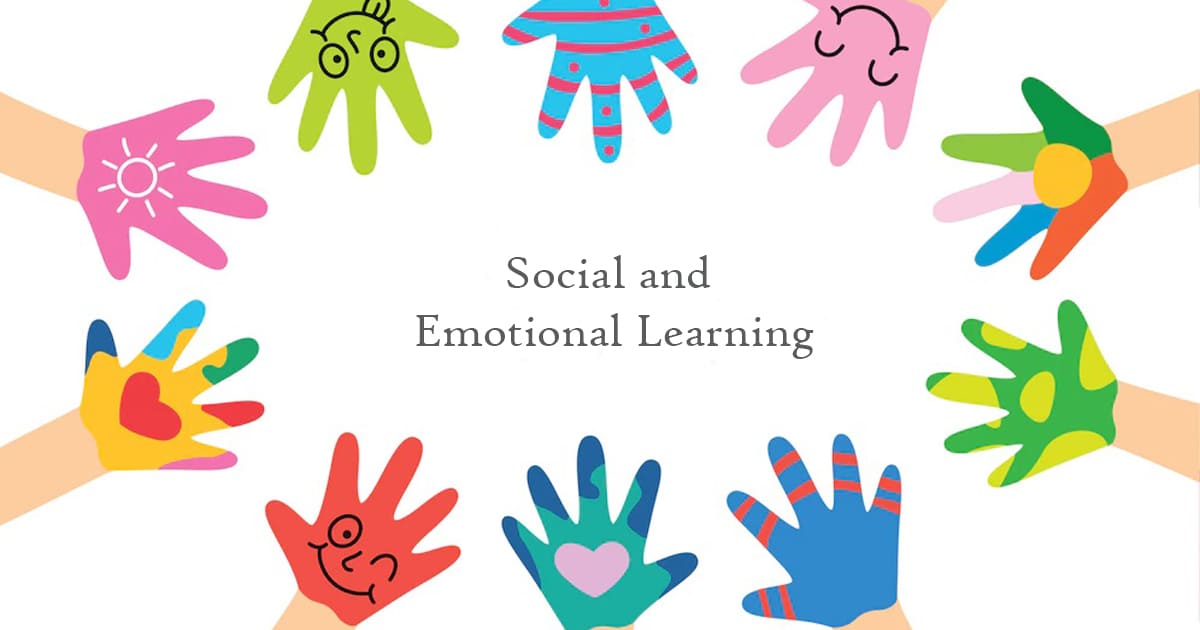 Empathy and understanding are critical elements of a positive and supportive learning environment in the classroom. These qualities help the students to develop a sense of belonging and connection to their classmates and teachers. These elements also promote effective communication, cooperation with one another, and collaboration among students.
Empathy is the ability to understand and share the feelings of others. It involves the awareness of the emotions of others and responding to them with sensitivity, compassion, and kindness. Empathy is a fundamental skill for building healthy relationships, resolving conflicts, and creating a supportive community.
Understanding, on the other hand, involves the comprehension of information, ideas, or situations. It is the ability to perceive and interpret the world around us. Understanding is essential for critical thinking, problem-solving, and decision-making.
To build empathy and understanding in the classroom, teachers need to create a positive and safe learning environment where students feel valued, respected, and supported. Here are some strategies that can help achieve this goal:
Model empathy and kindness – Teachers should model empathy and kindness in their interactions with students. It begins with the promotion of a comfortable environment. Teachers should practice actively listening, expressing gratitude, and showing appreciation for diversity. When students see their teachers practicing empathy and kindness, they are more likely to develop these qualities themselves.
Create a culture of respect and kindness – Teachers should establish a model code of conduct and should expect cordial behaviour. Students should be provided with consistent feedback when students fail to meet those expectations. They should also encourage students to be respectful and empathetic towards one another. Creating a culture of respect and kindness in the classroom fosters a sense of community and belonging.
Provide opportunities for students to share their perspectives and experiences – Teachers can create opportunities for students to share their personal experiences and perspectives through class discussions, group projects, or personal reflection assignments. When students are given the chance to express themselves in a safe and supportive environment, they are more likely to develop empathy toward others and gain a deeper understanding of the world around them.
Expose students to diverse perspectives and cultures – Students grow empathy towards other people when they realize that their perspective is not absolute. This can be achieved only when students are exposed to diverse perspectives and cultures. They can do this by incorporating multicultural literature, films, and other media into the classroom curriculum. By exposing students to a range of experiences and perspectives, teachers can help them appreciate the richness and complexity of the world around them.
Encourage acts of kindness and service – Teachers can build empathy and understanding in the classroom by encouraging their students to engage in acts of kindness and service. An efficient way to achieve this is by way of engaging students in community service projects and volunteer work. Teachers can arrange field visits to different NGOs. On daily basis, small acts of kindness such as holding the door open for someone or offering a word of encouragement to a classmate will also go a long way in molding students' mentality. With this, students will develop a greater sense of empathy and compassion towards others, and they learn to appreciate the value of giving back to their community.
Empathy and understanding are not only critical for building a positive and supportive learning environment but also for promoting social-emotional learning. Social-emotional learning (SEL) is the process of developing social and emotional skills that help individuals build healthy relationships, manage emotions, and make responsible decisions. SEL is essential for overall success in life.
Empathy is one of the five core SEL skills. The other skills are self-awareness, self-management, responsible decision-making, and relationship skills. These skills work together to help individuals navigate the social and emotional challenges of life.
Research has shown that schools that prioritize SEL have higher academic achievement, improved social skills, and better mental health. Moreover, students who have strong SEL skills are more likely to carry their academic life to higher education.
Conclusion
Teaching empathy and understanding in the classroom is not a one-time event, but an ongoing process that requires consistent effort and attention. It is essential to incorporate these skills into the curriculum and to model them in classrooms.
In conclusion, building empathy and understanding in the classroom is essential for creating a positive and supportive learning environment. I would further go on to say that more than being part of the curriculum, it must be a part of the school's culture. It is only by establishing a culture of respect and kindness; promotions and acceptance of sharing of personal experiences and perspectives, and encouraging simple acts of kindness and service, that teachers can help their students to develop a greater sense of empathy and understanding towards others. When students learn to appreciate the diversity of experiences and perspectives that exist in the world around them, they are better equipped to navigate the challenges and complexities of the modern world.
Author – Mandvi Tripathi, Principal, Lucknow International Public School, Lucknow