50 bicycles were given away to girl students in Haryana
The distribution event was held at girls' government schools in Mattan to encourage female education.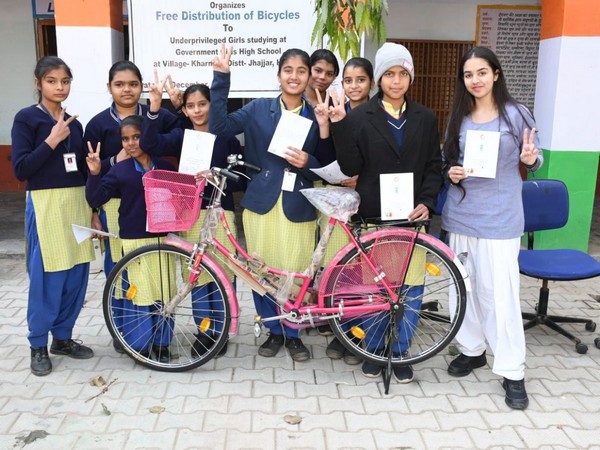 To carry forward the cause of education for female students and to enable girl children from rural areas to attend school, uninterruptedly, WeCycle, a campaign started by Jivya Lamba student of Modern School Vasant Vihar of grade 11 organized the first-of-its-kind distribution of geo-tracking bicycles free of cost, in Haryana. A total of 50 bicycles were given away to girl students in the region. The campaign was conducted in 3 phase manner which was started in November 2022 and culminated on 31st December 2022. The activity was aimed to stress the issues related to the security of female students and encourage them to access education from their local schools, without any fear.
The distribution event was held at girls' government schools in Mattan in its last phase, initial two phases were conducted in the Rewari Khera and Kharman villages of Jhajjar district in Haryana.
The geo-tracking devices fitted in the bicycles are provided by Bhartiya Urban Pvt Ltd, and bicycles are provided by Highway Industries Ltd and Wembley Paints and Chemicals. Jivya Lamba has also developed literature in regional language to spread awareness about Polycystic Ovary Syndrome (PCOS), which has been compiled into a book by Wembley.
The idea is to begin the new year on a positive note and spread smiles on the faces of the young girls who would benefit from this activity. WeCycle identified the issues that exist in the rural areas surrounding school education of girl children and how some parents do not find public transport safe for their children and offered a solution for the same. The geo-tracking cycles are designed to make the families of such students aware of their current location which can be tracked in real-time.
Talking about the event Jivya Lamba said, "Girls in the rural areas of our country are constantly discouraged to avail education. The reasons are many while security is the major cause why girls are not allowed to travel to educational institutes after as soon as they start their periods. WeCycle is a step forward in the direction of free mobility for our young female students, athletes, and future-generation mothers. I am committed to making lives easy for these girls and my heart goes out to them."
Jivya Lamba has been consistently involved in social welfare activities for underprivileged communities since July 2020. Through her social movement organization WeCycle, she is taking a step forward to raise awareness about issues that impact women in society, including women's health, security, rights, and menstrual hygiene.
It is a common trend in our nation, especially in rural areas, where education is considered a need of the male child, and girls are usually discouraged from going to school. Their security while traveling to and from school is a major cause of why this trend prevails. The event organized by WeCycle is a step forward toward providing a safe commute for girls.
International Baccalaureate Experiences 31% Surge in Authorized IB World Schools Across India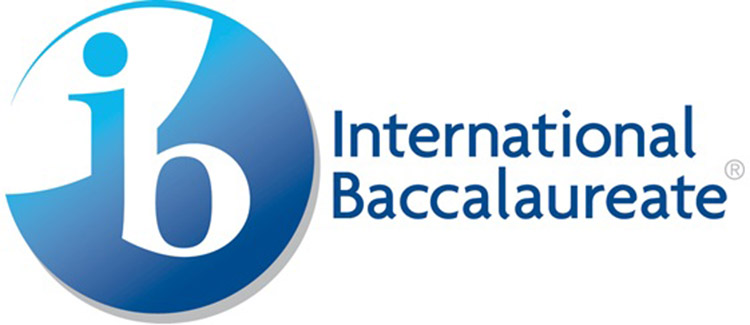 The International Baccalaureate (IB), a global educational foundation headquartered in Switzerland, reports substantial growth over the past five years in India. The surge, amounting to a 31% increase in authorized IB World Schools, reflects the growing preference for IB programs among schools nationwide. According to Haif Bannayan, the Global Director of Business Development at IB, the organization offers four comprehensive programs for students aged 3-19: the Primary Years Programme (PYP), Middle Years Programme (MYP), Diploma Programme (DP), and Career-Related Programme (CP).
As of 2023, there are now 226 authorized IB World Schools across India, collectively delivering 378 authorized IB programs. This breakdown includes 138 schools offering PYP, 59 schools providing MYP, 155 schools delivering DP, and 26 schools offering CP. However, the current distribution of IB World Schools remains concentrated in metropolitan areas like New Delhi, Gurugram, Mumbai, Kolkata, Bengaluru, and Chennai.
To address this imbalance and make IB education more accessible and affordable nationwide, the Delhi Board of Secondary Education (DBSE) collaborated with IB as part of Delhi's educational reforms under Arvind Kejriwal. In August 2021, they signed a Memorandum of Understanding to introduce IB programs in 30 government schools in Delhi. This initiative aims to encourage more schools to adopt the IB curriculum in the future.
Recognizing the evolving educational landscape in India, IB is actively collaborating with Indian institutions and educational authorities to extend its framework to students from diverse backgrounds and regions. Haif Bannayan expressed eagerness for ongoing dialogues with leaders to facilitate the delivery of high-quality, globally-oriented education to an even greater number of students.
The Diploma Programme (DP) offered by IB stands out globally, consistently aligning with or surpassing international standards, as indicated by the DP Country Alignment Study 2023. The study emphasizes the adaptability of DP courses to diverse national contexts, showcasing their seamless integration. Furthermore, it underscores the meticulous crafting of DP curricula to facilitate substantial depth and breadth of learning, illustrating their rigor and comprehensive educational value.
Bannayan highlighted the IB's acclaim for its emphasis on languages and global principles, coupled with a consideration of students' cultural backgrounds. This approach fosters a profound comprehension of the world, shaping graduates into multilingual thinkers poised to make a positive impact on a global scale.