A Step Towards Mental Well-Being
Just as we do a check-up for our physical ailments, we need to check on our mental well-being too.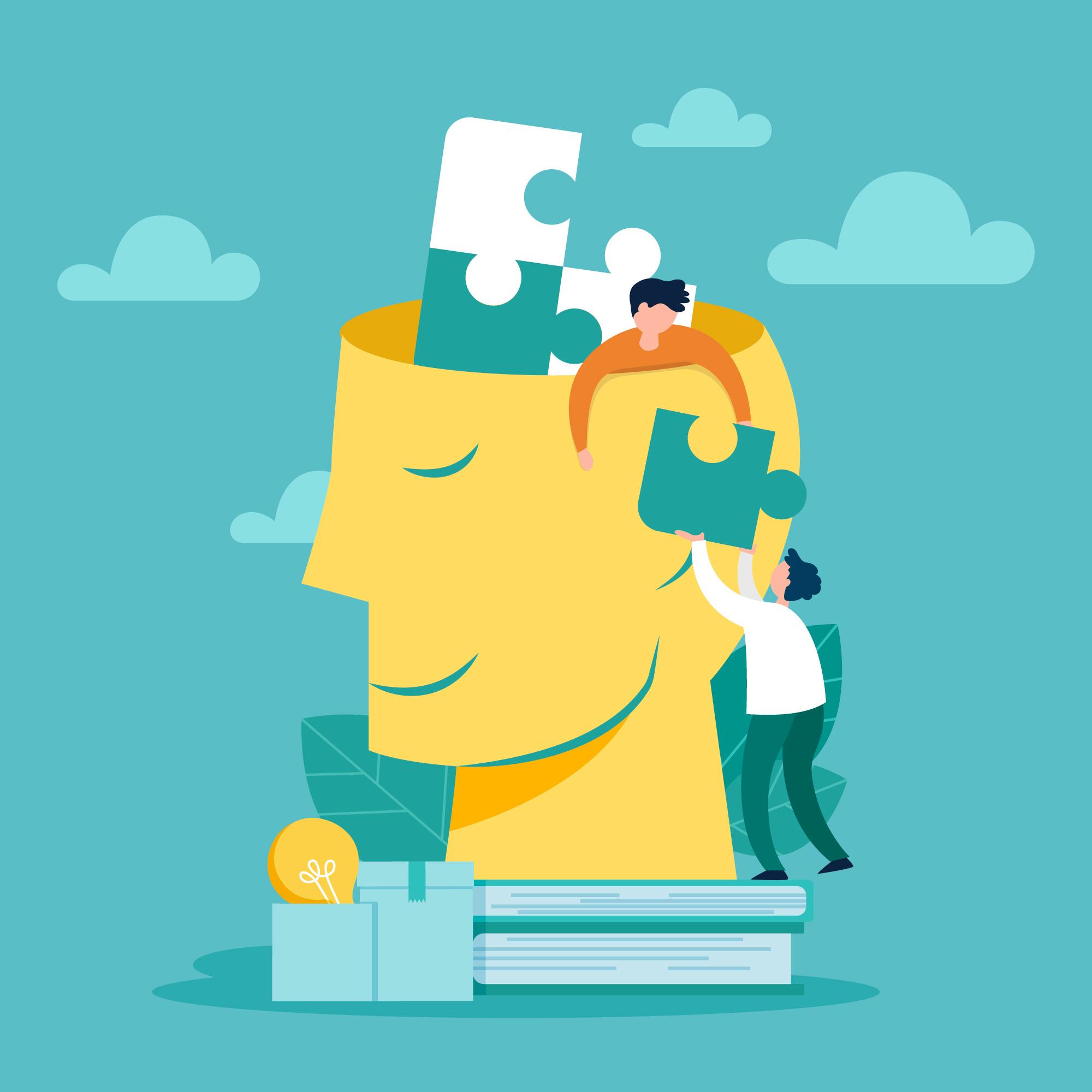 "Self-care is how you take your power back." ~ Lalah Delia. I firmly believe in this statement. Society in general has put a taint on mental health and a restrain on even speaking or discussing it. It's high time we clear that taint and provide a clear platform for all to express their views on it. We as humans should be aware of our own feelings and as educators help our students, teachers, and team members to be aware of their feelings as well. This will help them to find their own negative triggers and prevent things from getting worst.
Looking ahead at the 21st century we have made a lot of changes in our perspectives on a lot of things around us. The education system also has been evolving and so are other systems around us. We are promoting independence, research, and analytical-based studies for professional growth then why not research one's feelings? Why not analyze our own feelings?
We speak about the world being a safe place for the next generation…. We need to give them a platform to express their anxiety, fear, depression, and burnout… then they will feel safe from within. They will have the courage to face the external challenges that confront them daily be it personally or professionally.
We all go through different moods in a day. Sometimes we are jolly and full of fun, and we are happy for no reason, we just feel good but sometimes it's just the opposite. We feel gloomy, sad, and sensitive about minor things. At times it's easy to express sometimes we mask it.
It is normal for all of us to feel this way, the question is – do we go back to feeling normal quickly? If we don't then it's time to analyse ourselves. Is my mental well-being in danger? These moods contribute majorly to our mental well-being. It needs to be in check.
Just as we do a check-up for our physical ailments, we need to check on our mental well-being too. I came across a very interesting blog on mental well-being and a checklist for our mental health check-up. I am sharing it below:
You may want to have a mental health check-in if:
You don't want to start your day or leave your house
You argue with people around you
You find only negatives in a situation
You don't like to do things you usually do
You may try things that you have read or heard to help you out, you may also take professional help if need be. This can be done on an individual front.
Educators today have a huge role to play when it comes to the mental well-being of students and teachers. We need to give them that comfort zone where they can feel that their mental well-being is taken care of. We need to help build a happy culture that gives our teachers and students the confidence and courage to face their challenges positively.
We must learn to track our emotions or moods. It's very important to know the graph of our moods. This helps us to analyze ourselves better. We need to teach our students to take personal responsibility in terms of their mental health. This needs to be done at a younger age.
Once they know to track their emotions, they become self-aware. This awareness will help them to do stress management.
As a school, we need to provide lessons on how to adopt a healthy lifestyle. This has to be a whole school approach involving teachers and parents too. Students and teachers should be able to make healthy lifestyle choices and understand the effect of their choices on their health and well-being.
We as educators should be able to provide students with information and deepen their understanding of the choices they make. We must provide students with the intellectual skills required to reflect critically on these choices and on the influences that society brings on them, including through peer pressure, advertising, social media, and family and cultural values.
There is a direct link between well-being and academic achievement and vice versa, i.e. well-being is a crucial prerequisite for achievement and achievement is essential for well-being. We need to help them to balance it correctly. Physical activity is associated with improved learning and the ability to concentrate. Strong, supportive relationships in school and at home, provide students with the emotional resources to step out of their intellectual 'comfort zone and explore new ideas and ways of thinking, which is fundamental to educational achievement.
As a school, I feel we can take a few practical steps for the well-being of teachers and students:
Each member should feel valued and known and that they have a purpose in school
We should create a welcoming environment that will help them to feel safe and supported
Promote and use teaching methods that contribute to a positive classroom environment
Provide opportunities for them to express their feelings
Provide healthy food options in the cafeteria
Work with the parent community closely for the well-being of students
We do not have control over external factors or things that happen outside the school environment. The promotion of mental well-being may at times conflict with other school priorities however we all need to be consciously aware of our own mental well-being and of others at the same time, only then we will be able to clean the taint.
Let's come together and address the well-being of our teachers and students openly. There is a lot to do, let's take the first step, together.
Author – Shilpa Hiwale, Head Mistress, C P Goenka International School, Thane
The Power of Emotional Intelligence: How SEL Can Transform Learning
Creating a culture of respect and kindness in the classroom fosters a sense of community and belonging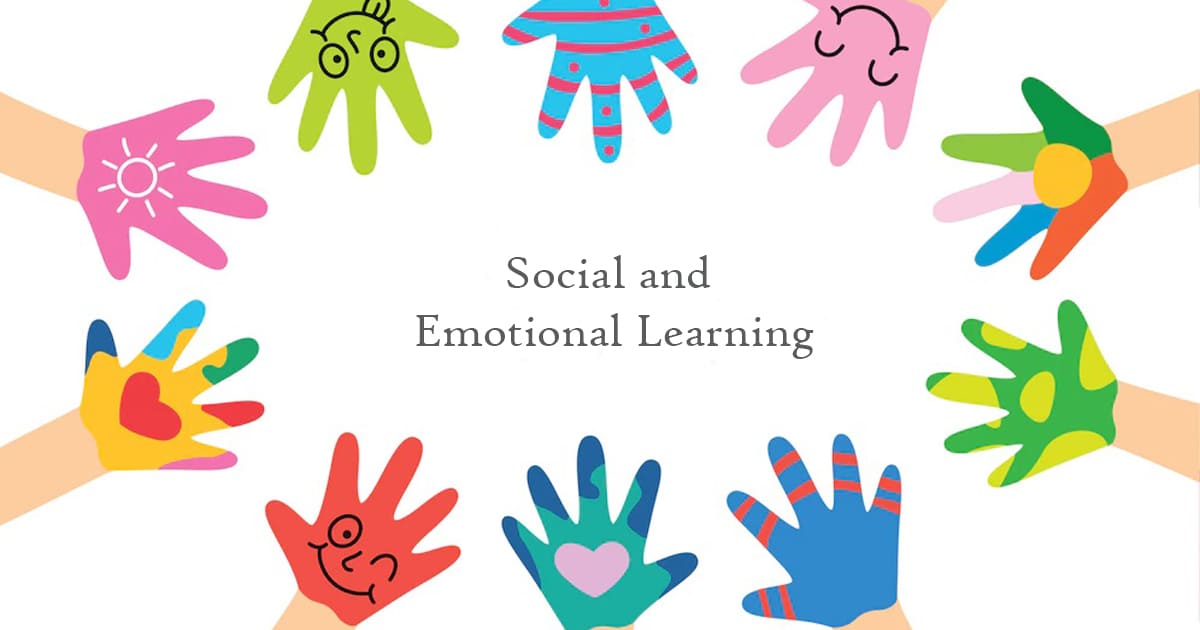 Empathy and understanding are critical elements of a positive and supportive learning environment in the classroom. These qualities help the students to develop a sense of belonging and connection to their classmates and teachers. These elements also promote effective communication, cooperation with one another, and collaboration among students.
Empathy is the ability to understand and share the feelings of others. It involves the awareness of the emotions of others and responding to them with sensitivity, compassion, and kindness. Empathy is a fundamental skill for building healthy relationships, resolving conflicts, and creating a supportive community.
Understanding, on the other hand, involves the comprehension of information, ideas, or situations. It is the ability to perceive and interpret the world around us. Understanding is essential for critical thinking, problem-solving, and decision-making.
To build empathy and understanding in the classroom, teachers need to create a positive and safe learning environment where students feel valued, respected, and supported. Here are some strategies that can help achieve this goal:
Model empathy and kindness – Teachers should model empathy and kindness in their interactions with students. It begins with the promotion of a comfortable environment. Teachers should practice actively listening, expressing gratitude, and showing appreciation for diversity. When students see their teachers practicing empathy and kindness, they are more likely to develop these qualities themselves.
Create a culture of respect and kindness – Teachers should establish a model code of conduct and should expect cordial behaviour. Students should be provided with consistent feedback when students fail to meet those expectations. They should also encourage students to be respectful and empathetic towards one another. Creating a culture of respect and kindness in the classroom fosters a sense of community and belonging.
Provide opportunities for students to share their perspectives and experiences – Teachers can create opportunities for students to share their personal experiences and perspectives through class discussions, group projects, or personal reflection assignments. When students are given the chance to express themselves in a safe and supportive environment, they are more likely to develop empathy toward others and gain a deeper understanding of the world around them.
Expose students to diverse perspectives and cultures – Students grow empathy towards other people when they realize that their perspective is not absolute. This can be achieved only when students are exposed to diverse perspectives and cultures. They can do this by incorporating multicultural literature, films, and other media into the classroom curriculum. By exposing students to a range of experiences and perspectives, teachers can help them appreciate the richness and complexity of the world around them.
Encourage acts of kindness and service – Teachers can build empathy and understanding in the classroom by encouraging their students to engage in acts of kindness and service. An efficient way to achieve this is by way of engaging students in community service projects and volunteer work. Teachers can arrange field visits to different NGOs. On daily basis, small acts of kindness such as holding the door open for someone or offering a word of encouragement to a classmate will also go a long way in molding students' mentality. With this, students will develop a greater sense of empathy and compassion towards others, and they learn to appreciate the value of giving back to their community.
Empathy and understanding are not only critical for building a positive and supportive learning environment but also for promoting social-emotional learning. Social-emotional learning (SEL) is the process of developing social and emotional skills that help individuals build healthy relationships, manage emotions, and make responsible decisions. SEL is essential for overall success in life.
Empathy is one of the five core SEL skills. The other skills are self-awareness, self-management, responsible decision-making, and relationship skills. These skills work together to help individuals navigate the social and emotional challenges of life.
Research has shown that schools that prioritize SEL have higher academic achievement, improved social skills, and better mental health. Moreover, students who have strong SEL skills are more likely to carry their academic life to higher education.
Conclusion
Teaching empathy and understanding in the classroom is not a one-time event, but an ongoing process that requires consistent effort and attention. It is essential to incorporate these skills into the curriculum and to model them in classrooms.
In conclusion, building empathy and understanding in the classroom is essential for creating a positive and supportive learning environment. I would further go on to say that more than being part of the curriculum, it must be a part of the school's culture. It is only by establishing a culture of respect and kindness; promotions and acceptance of sharing of personal experiences and perspectives, and encouraging simple acts of kindness and service, that teachers can help their students to develop a greater sense of empathy and understanding towards others. When students learn to appreciate the diversity of experiences and perspectives that exist in the world around them, they are better equipped to navigate the challenges and complexities of the modern world.
Author – Mandvi Tripathi, Principal, Lucknow International Public School, Lucknow