Addressing Mental Health Issues in 21st Century Learners
Manju Rana discusses the statistics and importance of mental health awareness in schools.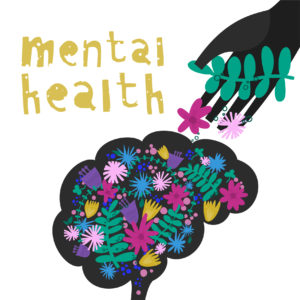 Education in the 21st century comes with its own set of challenges. Learners are under constant pressure to perform academically, to have clearly defined future goals, to score well in competitive exams, to secure admission to elite institutions, and to carve out flourishing careers for themselves. Outside of school, too, there can be social and familial circumstances and exigencies that may create stress in children at a young age.
Teachers, by virtue of being instructors, knowledge facilitators, guides, and confidantes, have a responsibility to keenly observe the development of learners and watch out for any worrying signs of a lack of mental and emotional health. Parents, likewise, have their tasks cut out to make sure that their children don't buckle under the pressures of successfully chasing academic scores or meeting lofty expectations. This collective responsibility needs to be fulfilled in earnest if we are to give our children a harmonious development from childhood to adolescence to teenage and adulthood.
The reality, alas, is far from what we wish for. A very recent survey entitled Mental Health and Well-Being of School Students, conducted in 2022 by NCERT under the aegis of the Ministry of Education, reveals a slew of challenges that children face from primary to the middle to secondary levels of education. Conducted among 3,79,842 students from 28 Indian states and 8 Union Territories, the survey is a sobering /reminder of the issues all stakeholders have to work on in order to ensure mental and emotional health in students.
Some of the key findings of the survey are as follows:
50% of the respondents admitted to feeling anxiety because of studies.
31% reported feeling anxious because of examination stress and results.
Only 15% of the students said they didn't feel anxiety because of academic performance.
45% of the total responses mentioned feeling tired and low on energy, 34%
felt tearful, and 27% felt lonely 2-3 times a week.
As the students move from the middle stage of school education to the secondary stage they expressed greater anxiety because of studies, examinations, and results.
In the case of online learning, 39% of students expressed concern over the lack of interaction with peers.
Only 17% found offline classes to be better than online classes. A meager 5% of students felt that the online mode helps in better learning.
On the bright side, as many as 67% of respondents expressed feeling positive emotions. But this percentage declines as students move from the middle to the second stage of learning.
These findings reiterate the need to focus on mental health issues faced by students in today's technology-driven and hyper-competitive learning ecosystems and social environments. They reflect the major challenges children encounter as they develop cognitive, logical, and analytical faculties, self-reflective skills, and self-regulation abilities and forge social-emotional bonding within and outside of school. Moving up from primary to secondary grades they feel greater anxiety to perform academically while managing comparison with and competition from peers in classrooms. They have to continuously adapt to changing roles, responsibilities, and relationships.
Manifestations of Mental Stress and Disorder
Mental and emotional health are intertwined and extremely significant for a child's growth. Since schools are the centers of learning where children develop cognitive, social-emotional, and physical faculties, it's incumbent upon teachers, principals, and parents to look for signs of any discrepancy in the learner's development.
A few indicators pointing towards a lack of mental health in a child are:
Radical changes in behavior
Sudden mood swings
Change in eating habits
Frequent tantrums, expression of anger, irritation
The tendency towards violence or vandalism
Withdrawal from social life or increasing aloofness
Lack of interest in studies, homework, going to school
Substance abuse, intoxication, and alcohol consumption
Sleeplessness or loss of weight
Recalcitrance, disobedience, stubborn refusal to follow instructions
Low self-esteem or lack of confidence
These manifestations may be signs of anxiety disorder, obsessive-compulsive disorder, attention deficit hyperactivity disorder, depression, autism spectrum disorder, and burnout. Upon identification of these mental health issues in children, teachers, school staff, counselors, and parents must work in tandem to find solutions.
Interventions to Ensure Mental Health
Mental Health Programmes: school mental health programmes must be strengthened in educational institutions across the country. These programs may be targeted at making health awareness central to the school curriculum. Schools must periodically organize workshops for students, teachers, and parents to address concerns around the child and adolescents' mental and emotional health.
Better collaboration between schools and mental health practitioners: educational institutions need to forge a strong community connection to address issues of mental health in learners. One of these may be better collaboration between schools and mental health practitioners, psychologists, psychotherapists, and counselors from the community.
Change in Attitudes: There needs to be a widespread change in the attitude towards mental health issues. We have to de-stigmatize the perception of mental disorders. Teachers and parents need to be sensitized to adopt a broad-minded attitude and encourage children to open up about mental health problems they may be facing. Special teacher training modules on the identification and intervention of children with psychological disorders will equip educators with the know-how and right attitude toward resolving mental health issues.
Customized Counselling: Schools must create a dedicated resource for psycho-emotional counseling of children and parents. Such initiatives help children to develop mental resilience, stress tolerance, and better control over emotions and behavior.
The Final Word
National Education Policy 2020 stresses ensuring the mental health and well-being of learners in order to promote their holistic development.  This growth can only be ensured through a harmonious blend of knowledge, skills, competencies, values, ethics, and an unflagging zeal for lifelong learning. The overarching requisite to achieve this aim is good health, encompassing physical, mental, and emotional well-being.
Schools, teachers, and parents have to be proactive in helping learners develop adaptability and resilience for better management of physical and mental health.
Author – Manju Rana, Director of Schools, Seth Anandram Jaipuria Group of Schools
The Power of Emotional Intelligence: How SEL Can Transform Learning
Creating a culture of respect and kindness in the classroom fosters a sense of community and belonging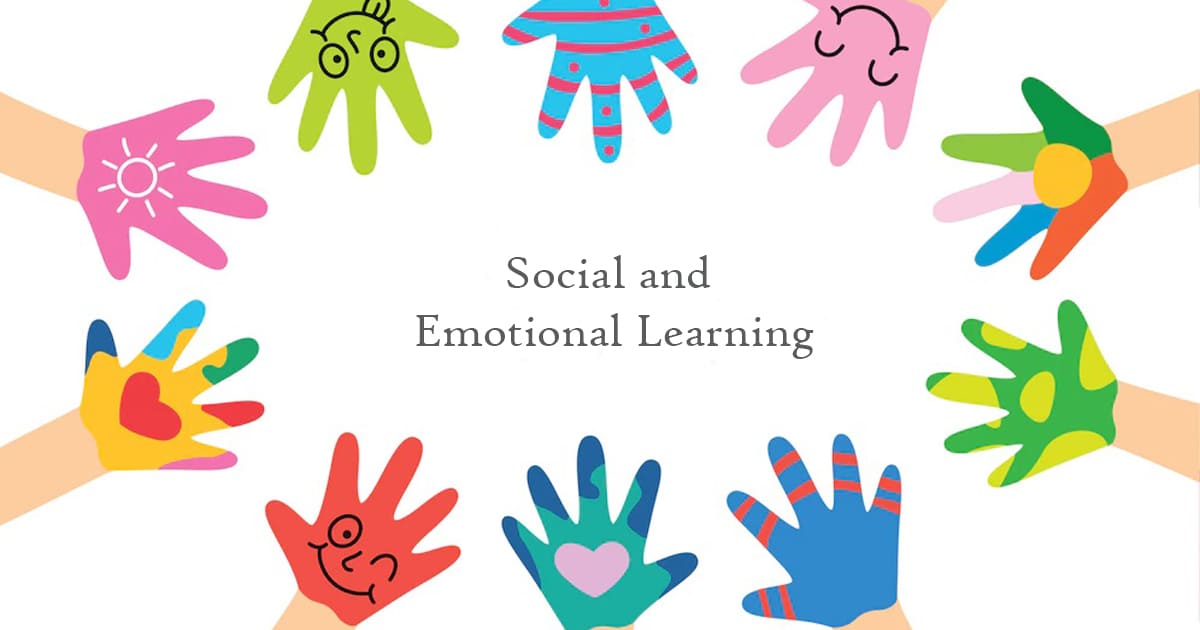 Empathy and understanding are critical elements of a positive and supportive learning environment in the classroom. These qualities help the students to develop a sense of belonging and connection to their classmates and teachers. These elements also promote effective communication, cooperation with one another, and collaboration among students.
Empathy is the ability to understand and share the feelings of others. It involves the awareness of the emotions of others and responding to them with sensitivity, compassion, and kindness. Empathy is a fundamental skill for building healthy relationships, resolving conflicts, and creating a supportive community.
Understanding, on the other hand, involves the comprehension of information, ideas, or situations. It is the ability to perceive and interpret the world around us. Understanding is essential for critical thinking, problem-solving, and decision-making.
To build empathy and understanding in the classroom, teachers need to create a positive and safe learning environment where students feel valued, respected, and supported. Here are some strategies that can help achieve this goal:
Model empathy and kindness – Teachers should model empathy and kindness in their interactions with students. It begins with the promotion of a comfortable environment. Teachers should practice actively listening, expressing gratitude, and showing appreciation for diversity. When students see their teachers practicing empathy and kindness, they are more likely to develop these qualities themselves.
Create a culture of respect and kindness – Teachers should establish a model code of conduct and should expect cordial behaviour. Students should be provided with consistent feedback when students fail to meet those expectations. They should also encourage students to be respectful and empathetic towards one another. Creating a culture of respect and kindness in the classroom fosters a sense of community and belonging.
Provide opportunities for students to share their perspectives and experiences – Teachers can create opportunities for students to share their personal experiences and perspectives through class discussions, group projects, or personal reflection assignments. When students are given the chance to express themselves in a safe and supportive environment, they are more likely to develop empathy toward others and gain a deeper understanding of the world around them.
Expose students to diverse perspectives and cultures – Students grow empathy towards other people when they realize that their perspective is not absolute. This can be achieved only when students are exposed to diverse perspectives and cultures. They can do this by incorporating multicultural literature, films, and other media into the classroom curriculum. By exposing students to a range of experiences and perspectives, teachers can help them appreciate the richness and complexity of the world around them.
Encourage acts of kindness and service – Teachers can build empathy and understanding in the classroom by encouraging their students to engage in acts of kindness and service. An efficient way to achieve this is by way of engaging students in community service projects and volunteer work. Teachers can arrange field visits to different NGOs. On daily basis, small acts of kindness such as holding the door open for someone or offering a word of encouragement to a classmate will also go a long way in molding students' mentality. With this, students will develop a greater sense of empathy and compassion towards others, and they learn to appreciate the value of giving back to their community.
Empathy and understanding are not only critical for building a positive and supportive learning environment but also for promoting social-emotional learning. Social-emotional learning (SEL) is the process of developing social and emotional skills that help individuals build healthy relationships, manage emotions, and make responsible decisions. SEL is essential for overall success in life.
Empathy is one of the five core SEL skills. The other skills are self-awareness, self-management, responsible decision-making, and relationship skills. These skills work together to help individuals navigate the social and emotional challenges of life.
Research has shown that schools that prioritize SEL have higher academic achievement, improved social skills, and better mental health. Moreover, students who have strong SEL skills are more likely to carry their academic life to higher education.
Conclusion
Teaching empathy and understanding in the classroom is not a one-time event, but an ongoing process that requires consistent effort and attention. It is essential to incorporate these skills into the curriculum and to model them in classrooms.
In conclusion, building empathy and understanding in the classroom is essential for creating a positive and supportive learning environment. I would further go on to say that more than being part of the curriculum, it must be a part of the school's culture. It is only by establishing a culture of respect and kindness; promotions and acceptance of sharing of personal experiences and perspectives, and encouraging simple acts of kindness and service, that teachers can help their students to develop a greater sense of empathy and understanding towards others. When students learn to appreciate the diversity of experiences and perspectives that exist in the world around them, they are better equipped to navigate the challenges and complexities of the modern world.
Author – Mandvi Tripathi, Principal, Lucknow International Public School, Lucknow