Heart-to-Heart Trajectory at Chitkara International School
Dr. Niyati Chitkara discusses promoting matters concerning mental well-being among school-going children.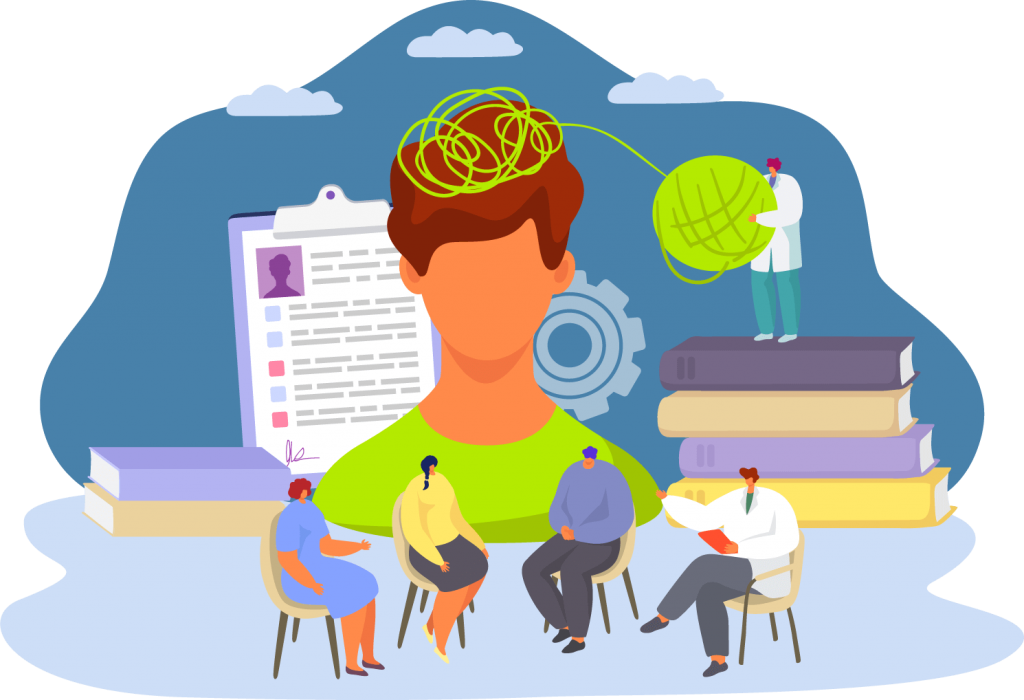 As we strive to reach our optimal selves and navigate our ways through this roller coaster called life, we're bound, as humans, to come face-to-face with varied distressing situations that impact our mental health in considerable proportions. Unfortunately, over the years, mental health issues have continued to be dealt with with lesser care for their non-physical and non-concrete existence, yet, sound mental health is indispensable to leading a wholesome life and matters highly for each one of us to think, act, and feel right.
Correspondingly, promoting matters concerning mental well-being among school-going children is of paramount importance for them to realize their full potential and achieve much in their lives.
And so, "education" that aims to help learners become their optimal selves, can't be looked at, to the exclusion of the true mental and social well-being of children and must include relevant resources and programs that deal with mental health issues effectively.
At Chitkara International School (CIS), 'mindfulness' is strongly reinforced among learners through engaging and innovative strategies. So, whether it's a 5-minute guided meditation or "fun" mini-breaks between classes, issues like 'burnout' are effectively handled within the classrooms, and monotony is successfully broken. Apart from the same, a functional Mental Health Programme is followed at CIS, which entails various facets like counseling sessions, mental well-being resources, classroom interventions, observance of World Mental Health Day, emphasis on physical fitness for enhanced mental health, Heart-to-Heart sessions, Happiness Quotient, and My Healthy Mind (SOS).
a) One-on-One Counselling Sessions for Mental Wellbeing – Through its promising Office of School Counselling, the school offers customized one-on-one counseling sessions to its learners, where they're encouraged to talk freely about their anxieties, stresses, and other inhibitions. Furthermore, the students are also apprised of the need of ensuring enhanced mental health along with the various ways through which they can ensure the same.
b) Group Counselling Sessions and Expert Talks on Mental Health – Research suggests that good mental health is often and increasingly associated with enhanced creativity, learning, and productivity. Therefore, to promote good mental health among students, the Office of School Counselling at CIS also conducts group sessions for learners and encourages them to consciously track their mental well-being.
c) Classroom Interventions – While a student may sit silently or appear active in a classroom, his body language speaks his mind. On this matter and keeping the comfort of students in mind, the dedicated teachers at Chitkara conduct various classroom interventions for students including guided meditation, sit-down/stand-up activities, etc. to ensure that the learners don't feel exhausted from the day's activities.
d) Resources on Mental Health: Psytoons & Exam Helpline – For multiple reasons, exam stress may occur among students, which if left unchecked, may become highly detrimental. Similarly, children may face various personal challenges and might hesitate to share the same with others. All such circumstances among learners lead to a great decline in mental health, inducing them to develop anxiety disorders or signs of depression. In this regard, for the students in need, especially the ones who are highly reticent or don't share easily, the school regularly shares relevant information and resources on mental health with them through its Learning Management System (SchoolPad), which include Psytoons (comic strip-like sequential arts on parenting and topics of importance), Exam Helpline (tips & tricks of beating the exam stress), and Articles (on topics like "meditation", "mindfulness", etc.).
e) Observance of World Mental Health Day – Each year, the school dedicatedly observes World Mental Health Day, promoting the need and significance of ensuring sound mental health amongst its stakeholders and further apprising them of ways of doing the same. Not to mention, activities like "meditation", "yoga", "team-building", etc. are arranged for children, which allow them to experience elevated mental health and the benefits thereof.
f) Emphasis on Physical Health for Mental well-being – Looking at health in its entirety, the Office of Sports at CIS works in tandem with the Office of School Counselling to promote both the physical and mental fitness of children. In this regard, various sessions on yoga, meditation, free hand exercises, etc. are organized by the diligent sports team of CIS.
g) Heart-to-Heart Sessions for All School Stakeholders – As stress levels escalated post the onset of the Covid-19 pandemic, the school realized the need to ensure the mental well-being of not only the students but also the parents. Correspondingly, in the year 2020, the school initiated the "Heart-to-Heart" program, which allowed all school stakeholders (students, teachers, parents, and other staff members) to reach out to the Counsellors and Mental Health Experts at school and engage in candid conversations about their worries and troubles.
h) Happiness Quotient in Curriculum – Besides stressing on Emotional Quotient, Spiritual Quotient, and Intelligence Quotient, the school quite committedly focuses on ensuring a high Happiness Quotient of students. In this regard, the Office of Academics and Co-curricular at CIS works towards arranging 'happiness activities' for children like activities on 'acts of kindness, 'the gratitude journal', 'nap time' (junior wing), Frolic Fridays (11 and 12) and vocational skill building.
i) "My Healthy Mind" SOS (Helpline) – Acknowledging the urgency of certain situations, the school further renders "My Healthy Mind" SOS (Helpline) to learners, where all school stakeholders (parents, students or teachers) can connect with the counselors or relevant team members, to share their anxieties or worries and seek guidance.
Beyond the shadow of a doubt, ensuring the good mental health of not just the students but also teachers and other members of the school remains paramount to the overall success of learners. Here, while a healthy mindset ensures healthy living, it also equips youngsters with the knowledge of handling familiar or unfamiliar challenges of life effectively. Certainly, talking to children about mental health allows them to look at it as something that everybody has, and it can further contribute to breaking the stigma that surrounds it. Open conversations remain the key to helping learners free themselves of the fear of being "judged" or "blamed" for their situations and enable them to hold conversations on mental health issues as easily as others.
Author – Dr. Niyati Chitkara, Director-Schools, Chitkara International School Chandigarh, Panchkula
Trends Of Artificial Intelligence (AI) For Online Exams
The automatic evaluation of evocative answers in online tests using AI can have many beneficial impacts on both students and teachers.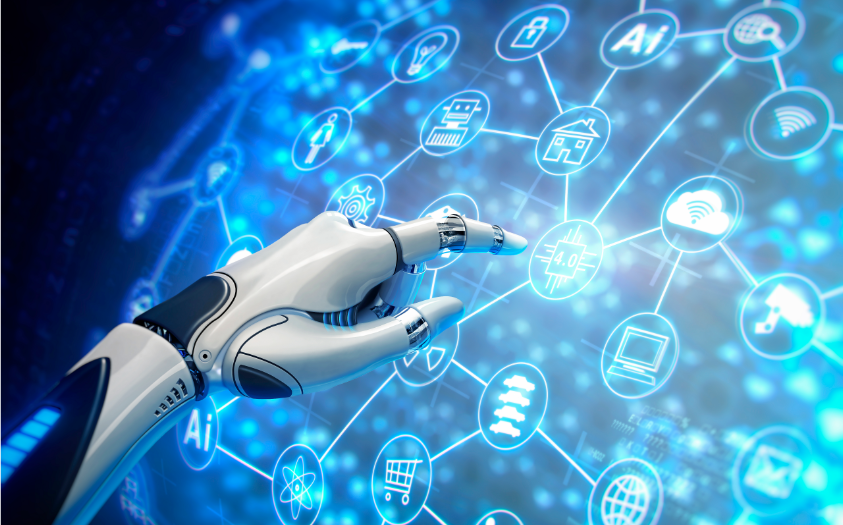 Contrary to the common belief, teachers also experience exam anxiety; exams are logistically challenging and demand extensive planning. Setting up a question paper, or rather several different sets of question papers, printing those question papers and answer sheets, securely delivering those question papers to exam centers, gathering those papers, sending them to teachers for correction, and then publishing the results are all steps in the process.
There is a pressing need for innovative exam administration methods since teachers must spend a lot of time planning, administering, and arranging exams rather than using that time to better support their students and classrooms.
Simply said, the Indian educational system is enormous. Out of the three hundred and fifty million people enrolled, seventy million have entered higher education alone in the last two decades. Now, it is a very difficult undertaking for many state and central education boards to plan and perform tests for millions of pupils. Paper leaks have occurred during exams administered by several state boards and the Central Boards for a variety of reasons. A lot of time, money, and labor are needed. When one exam is finished and its results are out, it's time to begin planning for a new exam.
Many universities grapple with paper checking and publication issues in addition to paper leaks. The lengthy process of reviewing thousands of papers might cause findings to be months late due to the continuous instructor shortage. For instance, the Mumbai University results were not released for five long months, which caused a sense of apprehension among students and their parents. Similar issues exist with college-level exams, which makes administering them a difficult undertaking.
What's next?
Online tests largely depend on artificial intelligence (AI) and machine learning (ML) to ensure security and stop cheating. The use of facial and speech recognition technology is one way that AI and ML are deployed in online exams.
    How can we make conducting exams easier? 
    How AI is bettering online exams
    Onscreen Marking System
    AI-powered tools to evaluate answer sheets
The AI-based exams commonly alluded to as AI-proctored tests, do away with the requirement for placing onsite invigilators and offer a setting free from plagiarism. The webcam stream from the candidate is continuously monitored by the AI proctoring program, which flags or reports any suspicious activity. Exams powered by AI make it simple to keep track of lots of applicants.
Universities have expanded online education as a result of the sharp increase in the deployment of AI in exam automation. Center-based exams are expensive for students and drain a university's finances because proctors must be hired, a location must be chosen, and other logistical considerations must be made. However, as auto-proctored exams and exam automation become more commonplace thanks to AI, colleges are doing so because these methods are the most financially sound and maintain academic integrity.
❖    Extraordinary Features of AI-Based Exams
Universities benefit from auto proctoring because it provides reliable, efficient, and economical solutions through AI-based tests. Exams that are automatically proctored cost a third less, making this a more economical technology. When students from all around the world take exams, the auto proctor functions like a human invigilator. Due to its interactive characteristics that aid in producing an environment free from cheating, the system has acquired credibility.
⮚    Image Recognition
In light of recent rigorous research by engineers and neuroscientists, AI-based tests now come with sophisticated facial recognition characteristics. Universities deploy facial recognition-based AI proctoring devices to make sure students don't cheat on exams. The volume of photos provided to the system directly correlates to the detection's accuracy and precision; the system highlights instances of cheating. Impersonation is also less likely when a government-approved photo ID is used for authentication. Compared to the 97.53% attained by humans, the Gaussian Face algorithm created in 2014 by researchers at Hong Kong University achieved facial identification scores of 98.52%.
⮚    Voice Recognition
To assist systems to comprehend human speech, researchers have long worked on voice recognition technology. By showing a graphical representation of the speech patterns, a voice-enabled auto proctor may recognize audio for verification and match it to any background noise to eliminate instances of cheating. Accelerators for AI are helping businesses transform digitally. As a result of numerous technical developments, AI has advanced by doing away with the necessity for human invigilators to create student report cards. After the exam, system-generated reports based on the performance of the students are delivered to the universities. Universities regard AI-based tests as a one-stop solution for delivering an effective, economical, and scalable option for online education since technology has increased the integrity and legitimacy of the exams. The dependence on technology grows as a result of the rising requirement to deliver high-quality instruction to a sizable student body, eliminating errors and adopting exam automation. Given how rapidly AI is being adopted, manual and live proctored exams may be phased out over the next five years, opening the door for a completely automated test procedure.
Whether it's for educational institutions or corporate hiring, integrating AI into the assessment process offers certain special advantages that are not possible with conventional methods. A startup using artificial intelligence to power exams enables organizations to administer the evaluation at scale. This was born out of the necessity to ensure that every student had a personalized learning experience and to establish a system where each student is routinely evaluated based on their abilities. AI is used in many psychometric tests for job candidates and employees, even in the corporate world. In situational judgment tests (SJT), this can take the form of convincing algorithm-based judgments derived by examining test-taker replies, or it can take the form of genuine chatbot-style interactions with applicants. HR and talent choices are increasingly frequently influenced by the implementation of AI in assessment.
Re-evaluating the assessment process
When it involves hiring in corporations or educational institutions, AI integration offers certain special advantages that cannot be obtained through conventional methods.
The first on the list is that AI can analyze enormous amounts of data with improved efficiency and precision—far more so than any human can. Today's computers are more powerful, thus more candidate data can be precisely processed in less time.
Second, AI confronts the prejudices and stereotypes held by people that frequently manifest during appraisal. It results in arbitrary marking in the educational setting, but it might result in bad hiring decisions for businesses. Nevertheless building this trust requires that the AI system's programming be done impartially. The algorithm will always produce biased results if the input data is biased, to begin with. Finally, AI provides socially-distant yet trustworthy evaluation methods without compromising the sanctity of the assessment process in a time when being near to one another is considered the greatest of all crimes. Artificial intelligence (AI) has a significant role to play in evaluating enormous amounts of candidate data by merging many features, such as robotic process automation, machine learning, pattern matching, natural language processing, etc.
Examiners can use the resources provided by automated proctoring programs to stop cheating. The software can log system data, restrict online access, and track keystrokes. To record test takers and their surroundings, they can also seize control of computer cameras and microphones.
AI is used by certain programs to "flag" dubious behavior. Facial recognition algorithms verify that the student is still seated and that nobody else has entered the room before proceeding. The algorithms also pick up on other behaviors that can point to cheating, such as whispering, weird typing, strange motions, and so on.
Examiners can expand their investigation by checking previously recorded video and audio and questioning the student once the program "flags" an occurrence. A necessity during the pandemic, automated proctoring software claims to lower exam cheating when given remotely. Fair tests safeguard the value of credentials and convey the importance of academic integrity. They play a significant role in the certification criteria for professions like law and medicine. Honest students are wronged by cheating. If left unchecked, it provides these pupils more motivation to cheat.
Simple technical approaches can get around a lot of the anti-cheating safeguards, according to our evaluation of the software. This result indicates that the tools might only offer modest advantages. It poses a security concern to make pupils install software that has such extensive computer control. In some circumstances, even after students uninstall the software, it slyly persists.
Some pupils might not have access to the required hardware or the quick internet connections the software needs. This results in technological problems that are stressful and detrimental. 41% of the pupils in one incident had technical glitches.
Online proctoring raises privacy concerns. Examiners can peer into students' houses through video capture and study their faces covertly. It differs from conventional in-person test supervision in that it is conducted with such close observation and is videotaped for potential later viewings.
Truth and bias Significant fairness issues are raised by proctoring software. The software we studied uses facial recognition algorithms, but they aren't always reliable. The algorithms utilized by the big US-based manufacturers do not distinguish darker-skinned faces as correctly as those with lighter skin tones, according to forthcoming research by one of us. The resulting covert discrimination may exacerbate existing biases in society. Similar issues with proctoring software and facial recognition technology, in general, have been identified by others.
Concerningly, the proctoring algorithms can mistakenly identify test-takers who exhibit unusual eye or head movements. This could give rise to unfounded assumptions about students who are neurotypically different or who have unusual exam-taking habits. Exams are already stressful experiences that have an impact on our behavior, even without automated proctoring.
Investigating baseless suspicions
Educational institutions frequently have the option to accept or reject certain automated functions. The proctoring corporations may assert that AI-generated "flags" are just grounds for the school to look into possible academic dishonesty and not evidence of it.
However, when based on erroneous machine-generated suspicions, looking solely into and questioning a kid can be unfair and distressing in and of itself.
Automated exam monitoring may also set a wider standard. The general public is becoming more concerned about surveillance and automated decision-making. When introducing potentially dangerous technologies, especially when they are imposed without our genuine agreement, we should exercise caution.
It is essential to devise methods for remotely grading exams fairly. Exams won't always be able to be substituted by other forms of testing. Nevertheless, organizations utilizing automated proctoring software must be responsible. This entails being open and honest with pupils about how technology operates and potential outcomes for student data. Examiners should also provide useful alternatives, such as opportunities for taking the exam in person. Providing alternatives is fundamental to informed consent.
In China, one out of every four schools uses AI to assess student homework. This system, which uses machine learning, can automatically grade students' work and, in some contexts, even make recommendations.
Some online grading tools can even read and comprehend the handwriting of the candidate while scoring the test papers nearly as well as teachers! These tools make it simple to discern letters, numbers, and other symbols.
These AI-powered gadgets also have the benefit of learning, just like people do. So, thanks to machine learning, if the system makes any missteps and those mistakes are reviewed and rectified by teachers, the system won't repeat them.
These tools are also considerably quicker than teachers; some of them can analyze answer sheets in as little as 90% less time. As a result, results might be released shortly after the exam is over. This can save a tonne of time and work while also addressing the university's lack of evaluators. The use of AI for the automatic assessment of descriptive responses in online tests has several benefits. Among the advantages are:
AI algorithms can efficiently and accurately assess a high volume of exam responses, which reduces the time and effort needed to mark exams and frees up teachers to concentrate on other elements of instruction.
Increased accuracy and efficiency when marking examinations.
Improved fairness and objectivity in grading. All students receive the same degree of evaluation thanks to the objectivity and consistency of AI algorithms, which also reduces the possibility of bias or human error in grading.
For students, detailed and personalized comments. The strengths and flaws of each exam answer are highlighted, along with recommendations for improvement, by AI algorithms. This can aid pupils in bettering their abilities and comprehension of their performance.
enhanced information reporting and analytical capabilities. Exam answers can be used by AI algorithms to create comprehensive data sets, which give teachers the ability to monitor academic achievement, spot trends, and patterns, and decide on teaching and learning strategies.
Overall, the automatic evaluation of evocative answers in online tests using AI can have many beneficial impacts on both students and teachers, strengthening the efficiency, timeliness, and equity of the exam process.
Author – Kamaljeet Yadav, Principal, Subodh Public School, Jaipur