Archana Surana to represent India at the CUMULUS Global Association
Archana Surana, Founder & Director of the ARCH College of Design & Business, has been elected to the 8th CUMULUS Executive Board (2022-2025).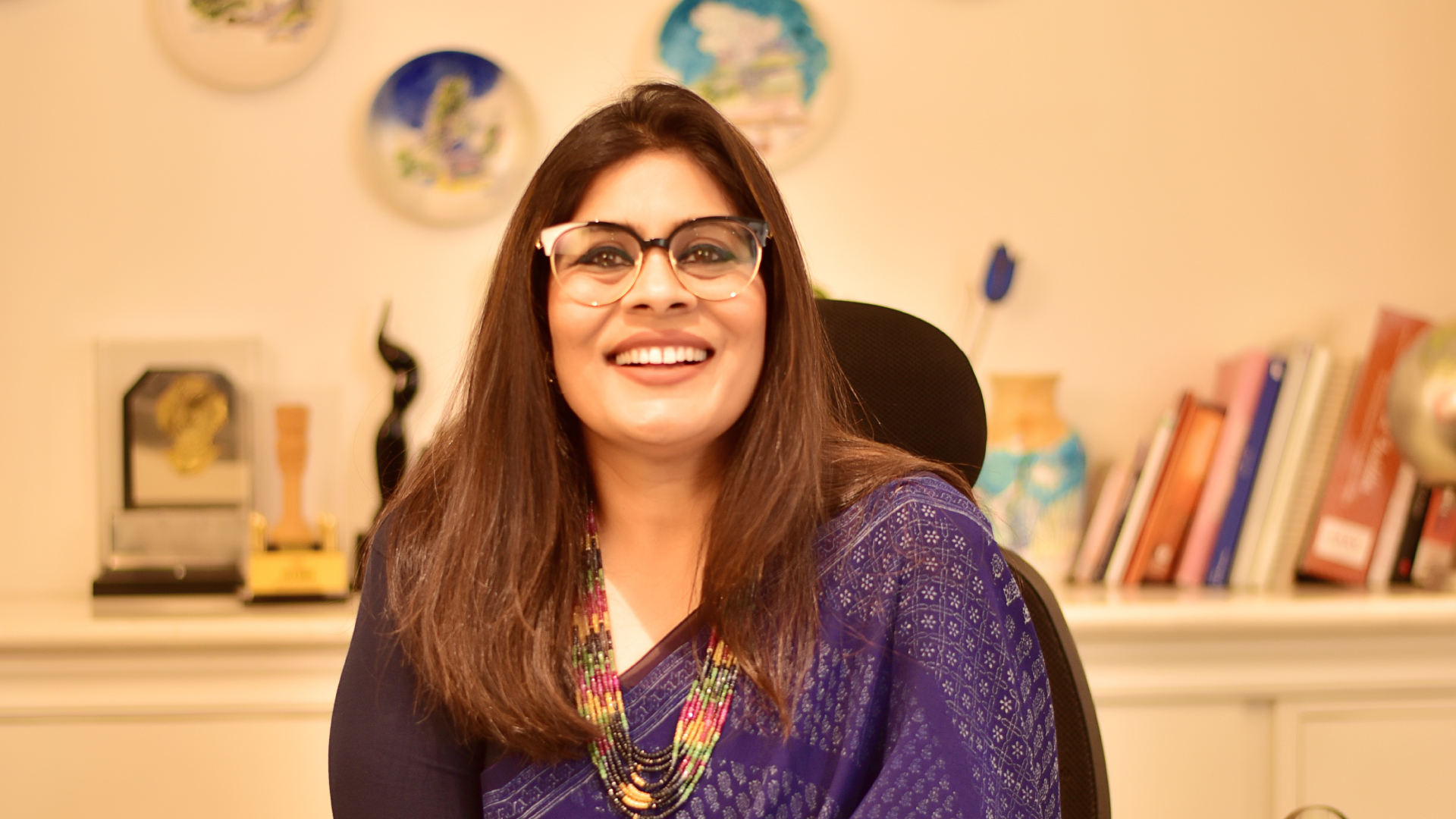 Archana Surana, Founder & Director of the ARCH College of Design & Business, has been elected to the 8th CUMULUS Executive Board (2022-2025).
CUMULUS is the leading global association of Art, Design Education & Research. It represents a dynamic ecosystem with 350+ member institutions in 60+ countries.
She said, "I was nominated for candidacy to the Board by the Presidential Candidate Lorenzo Imbesi, a Full Professor from the Sapienza University of Rome, Italy. 356 universities from 66 countries voted & today I am part of the 11 diverse members of the Executive Board, led by Prof. Lorenzo Imbesi." She represents India among the 11 countries on the Board.
Regarding the opportunities her representation would bring to Design Education in the country she said that through this dynamic forum and platform for knowledge exchange and best practices she would be able to bring in committed advocacy for the positive role of designers and creators.
"I am an ardent advocate of the essential and positive role that designers and the Creative Industries can play towards helping shape a sensitive, empathetic, and better world. I would be initiating cooperation and collaboration from industry bodies and fellow higher education institutions of design, architecture, and engineering from India towards this purpose and further strengthen the 'Women in Design' initiative of Cumulus, alongside building a mentorship model within the CUMULUS network."
About Archana:
A Woman Entrepreneur & Educationist for the past 27 years in the modern fledgling state of Rajasthan in India she has succeeded in firmly establishing and strengthening the perceptions and awareness of Design and Design Education in the country.
She has worked closely with the community via social projects, design intervention projects, and mentorship programs, and has contributed to the larger mandate of design & creative entrepreneurship on many levels through industry collaboration and as a member of the National Committee on Design India (2021-22) of the Confederation of Indian Industry (CII).
Also, being a US State Department and Rotary Foundation Alumnus, a Vital Voices Lead Fellow, and a Fortune and Global Ambassadors Program Mentee, she is supporting and mentoring women from all walks of professional life through the Women's Mentors Forum founded by her.
UNESCO's GEM Report 2019: Building Bridges, Not Walls
UNESCO's 2019 Global Education Monitoring Report (GEM Report) emphasises on the urgent need of addressing issues related to migration, displacement and education.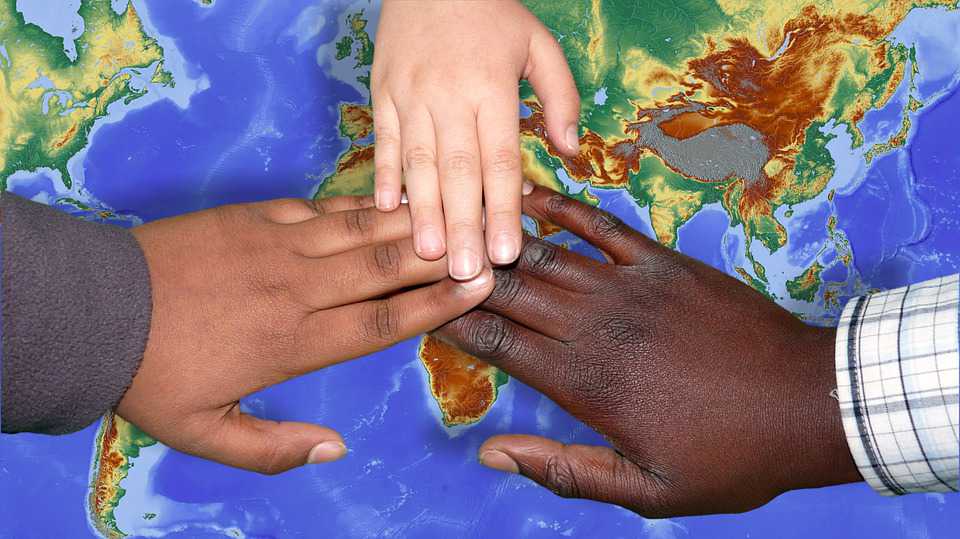 "Taking Mum's hand, I whispered "Are we really safe, here?"
― Alwyn Evans, Walk in My Shoes
Everyday, people move from one place to another; to seek better opportunities or to flee their burning countries. However, these movements continue to impact the education system globally. Laws and policies continue to fail by negating the rights and needs of migrant, refugee and displaced children.
UNESCO's 2019 Global Education Monitoring Report (GEM Report) emphasises on the urgent need of addressing issues related to migration, displacement and education. The goal is to achieve the 2030 Agenda for Sustainable Development's commitment to leave no one behind.The report brings together the agenda of the New York Declaration for refugees and migrants and that of Sustainable Development Goal (SDG) 4.
Commitments to Actions
Written by children of refugees, the report serves as a valuable resource to transform commitments into action and hold policy makers accountable for fulfilling the right to education of the neglected.
The report provides a broad approach to the definitions of migration and displacement. It simplifies the understanding of the phenomenon and its complex interactions with education. It advocates for setting up comprehensive and context-relevant policy frameworks and monitoring mechanisms, involving all concerned stakeholders.
Audrey Azoulay, Director-General of UNESCO, said "Ignoring the education of migrants squanders a great deal of human potential. Sometimes simple paperwork, lack of data or bureaucratic and uncoordinated systems mean many people fall through administrative cracks. Yet investing in the education of the highly talented and driven migrants and refugees can boost development and economic growth not only in host countries but also countries of origin."
The report recognises that teachers and education support personnel are on the front line of diverse educational contexts. It asserts that education staff and their organizations should be given a centre stage in the development and implementation of education and migration policies. Thus, leading to an inclusive educational settings; adding to the efforts of education unions working in the direction.
Barriers
According to GEM's findings, access to education remains a major concern. Several administrative barriers continue to restrict migrant and forcibly displaced people's education opportunities. Governments need to identify and remove these barriers. It strongly criticises the detention of migrant minors and youth in particular.
Multifaceted Discrimination
Special emphasis has been given to how treating migrants and refugees differently is wrong. The report clearly points out the many dimensions of exclusion such as geographical segregation, separation in preparatory courses, early tracking and channelling of migrants into different school types, misdiagnosis of special education needs. And it is the responsibility of educational authorities to tackle multifaceted discrimination in education. Of utmost importance is the report's bold step to reveal the prejudice and discrimination faced by migrant, refugee and other minority teachers. It'll press authorities to confront and address these issues head-on in order to make schools discrimination-free.
Teacher Diversity, Support & Inclusive Societies
Teacher diversity is a boon in relation to migrant students' achievement, self-esteem and sense of safety. The report asks the governments to address the recognition of prior qualifications and professional experience of migrant and refugee education staff as a matter of priority and in close collaboration with unions. Even in absence of documentation, governments should promote bilateral/multilateral qualifications recognition agreements, the development of systematic and individualized assessment of migrants' educational background and competences.
Available evidence in the report stresses on the role of education; education integrates migrants and refugees to develop their full potential. Thus, it contributes in building inclusive societies.
However, teachers and education personnel often fail to address diversity in their classrooms and schools. There's an urgency required to provide support for both teaching and administrative staff. It can happen through pre and in-service training; leading to healthy development of skills and approaches needed to accommodate diversity and integrate newcomers, as well as provide them appropriate resources to fulfil their mission. Education unions across the globe have developed a valuable experience by transforming schools into welcoming environments. Schools become safe havens through supporting staff peer-learning and a 360-degree integration approach.
"Provision of education in itself is not sufficient. The school environment needs to adapt to and support the specific needs of those on the move. Placing immigrants and refugees in the same schools with host populations is an important starting point to building social cohesion. However, the way and the language in which lessons are taught, as well as discrimination, can drive them away." added Azoulay.
Further, the report underlines putting the need for extra support measures. Challenges can be met if governments and donors significantly increase funding channels to schools and education systems enrol significant numbers of migrants and refugees.
SDG4's Progress
The 2019 Report says "progress is underway, but stronger commitment is needed". In the three successful years of the agreement, 33 of the 43 indicators of SDG4 are being actively reported on. Although, the limited data coverage often hinders progress.
The SDG monitoring framework requires strengthening for clearer guidance to countries. Better guidance will improve their public education systems; Education International has been advocating for the same within the SDG Technical Cooperation Group developing the indicators. However, quality data on the teacher indicators remain "surprisingly scarce". This challenge calls for urgent action for the progress of teacher indicators and related data collection.
Education financing stands at the core of Education 2030 as well as SDG4. The report highlights that inclusive and equitable quality education has a price tag. However, not even 43 countries were hitting the government spending targets for education laid out in the Education 2030 Agenda. In Uganda, household spending on education accounts for 63%, whereas it is only 20% globally.
While the goal seems distant, governments need to make adequate investments in education and show unified commitment. For instance, completion rates for upper secondary education remain at 49% only. While there has been a global decline in trained primary teachers since 2013. Even more saddening is that only 17% of countries include issues relating to Human Rights, global citizenship and sustainable development within in-service teacher education.
"The 2019 GEM Report reminds us of the urgent need to make our education systems, schools and all education institutions more inclusive, sensitive and responsive to the needs of people and children on the move", said David Edwards, General Secretary of Education International.
Adoption and full implementation of the United Nations' global compact on migration and refugees is required. "This will require immediate and concrete action by governments, the UN and all of us" David Edwards concluded.
"Investing in the education of those on the move is the difference between laying a path to frustration and unrest, and laying a path to cohesion and peace." concluded the Director-General of UNESCO.