Beyond Grades: Why Focusing on Gains is the Key to Success
Having knowledge is only the beginning; using it successfully and innovating in novel and exciting ways depends on one's capacity for analysis and questioning.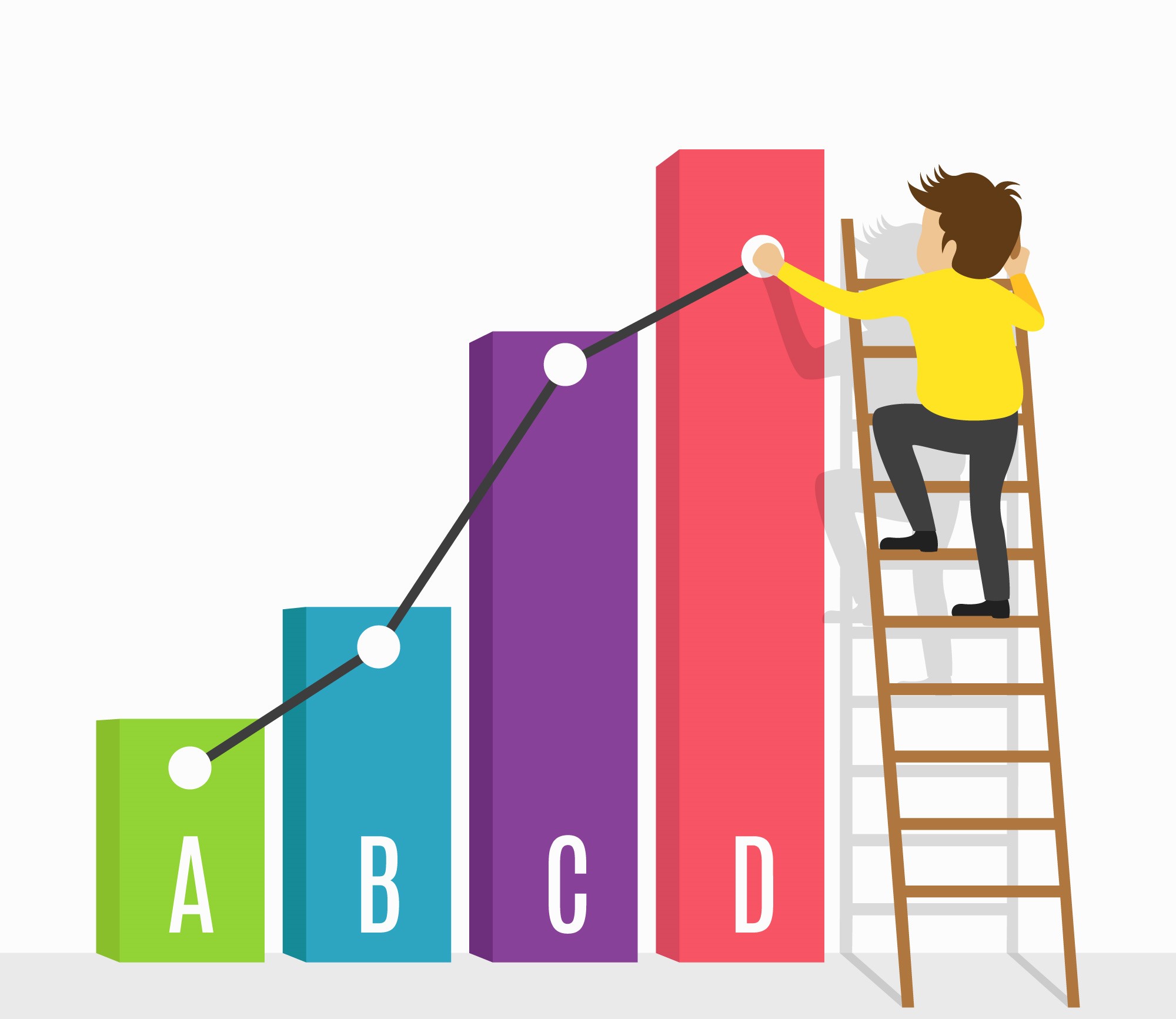 Gains over Grades is a concept that places an emphasis on utilizing knowledge, abilities, and skills you have learned rather than just worrying about your marks. The ability to succeed no longer depends on having good academic grades in today's fast-paced and dynamic environment. Acquired knowledge is not a silver bullet anymore. Skills like critical thinking and the ability to learn and reflect are becoming increasingly important.
Although gaining knowledge is a crucial component of learning, it is not sufficient on its own. One must apply one's own thought processes, questions, and analysis in order to really comprehend and use knowledge. Students increase their grasp of the material they are exposed to when they conduct their own analyses and inquiries. They begin to see the connections between different concepts, understand the implications of knowledge in different contexts, and develop their own ideas and insights. Furthermore, students can deepen their understanding, identify knowledge gaps and gain new insights by raising doubts, challenging preconceived notions, and looking for other viewpoints and learning opportunities.
Education must put a strong emphasis on teaching students how to think critically, ask probing questions and evaluate data to extract meaning from it. In today's quickly changing employment environment, where adaptability and problem-solving skills are highly appreciated, these abilities are crucial for success. Therefore, the concept of Gains over Grades encourages students to focus on acquiring knowledge and skills that will serve them well beyond the classroom. While academic grades are still important, they should not be the sole measure of a student's abilities or potential. Instead, the focus should be on gaining life skills such as developing critical thinking and problem-solving skills, which will prepare individuals for success in the real world.
It is fascinating to see how individuals can learn and use things to their advantage if we look at how technology is being adopted by those who do not fully understand how it operates but are still able to use it for their gain. Consider the widespread use of UPI payments, food delivery applications, and taxi booking apps. The way individuals shop and do business has changed significantly as a result of all these services. Thus, the capacity for quick learning and effective tool use is essential. Having knowledge is only the beginning; using it successfully and innovating in novel and exciting ways depends on one's capacity for analysis and questioning.
An example of one of the exemplary STEM education systems is Finland's education model. Finnish education places a higher priority on the development of critical thinking and problem-solving skills than it does on purely academic success. The objective is to give students a well-rounded education that equips them for life after school. These are achievements that are crucial for students because they have contributed to fostering a culture of creativity and innovation, that will help students succeed in the 21st century.
Implementing a Gains over Grades and Experiential Learning approach in a non-homogeneous, diverse student population can be challenging. However, it can be achieved by adopting a student-centric approach, where the learning experience is tailored to the individual needs and interests of each student. This can be done by incorporating project-based learning, hands-on activities, and real-world problem-solving tasks that encourage students to learn through exploration and experimentation.
Personalized learning experiences that adjust to each student's requirements and abilities are now possible thanks to advancements in AI technology. Educational platforms with AI-powered capabilities can evaluate student data and make suggestions for individualized learning activities and resources. This can help ensure that students are learning at their own pace, regardless of their background or abilities.
How can educators shift the focus from grades to gains without neglecting the importance of academic performance?
Shifting the focus from grades to gains requires a fundamental shift in the way educators approach teaching and learning.
Educators can:
Emphasize learning outcomes
Provide meaningful feedback
Encourage self-reflection (how I learned and what else could have been done differently)
How do we encourage students to value the learning process and personal growth over the pressure to achieve good grades?
It can be difficult to convince students to place more importance on the learning process and their own development rather than on getting excellent grades. However, there are several ways that educators and parents can help students adopt this mindset.
Celebrate progress: Focus on progress and improvement rather than just grades. Praise students for their efforts and the progress they have made, rather than just the end result.
Provide opportunities for self-directed learning: Give students opportunities to explore their own interests and passions. Encourage them to take ownership of their learning and pursue topics that interest them.
Create a supportive environment: Create an environment where students feel safe to take risks, make mistakes, and learn from their failures. Encourage a growth mindset and help students develop resilience and perseverance.
By implementing these strategies, we can help students develop a love of learning and a growth mindset, and encourage them to focus on personal growth.
What are the potential approaches to implement the 'Gains over Grades' ideology in the education system to benefit students?
Project-Based Learning: Project-based learning enables students to apply their learning to issues and challenges encountered in the actual world. This strategy can encourage creativity and invention while also assisting students in developing their critical thinking and problem-solving abilities. Projects and learnings can be showcased on the student portfolio platform.
Focus on Life Skills:In addition to academic topics, schools can give priority to the development of life skills like time management, organization, and communication. This strategy can assist students in getting ready for achievement outside of the classroom.
Encouraging Self-Reflection:Encourage students to think back on their experiences learning and the steps they took to accomplish their objectives. Request their reflections on what they discovered, what worked well, and what they could do better.
Integration of Technology: Including technology in the teaching and learning process can open up possibilities for individualized instruction, group projects, and hands-on learning. This strategy can assist students in gaining the digital literacy abilities necessary for success in the contemporary world.
Involving Parents and the Community: By promoting volunteerism, internships, and other forms of experiential learning, schools can engage parents and the community in the educational process. This method can assist students in realizing the importance of what they are learning as well as foster civic engagement and a feeling of responsibility.
A Holistic and Hybrid Approach:Grades can provide motivation to some children. But for others, grades could be demotivating. One-Size fits all approach may not always bring out the best in the students. Hence, educators should adopt a more holistic approach to education that includes not just academics, but also extracurricular activities, social skills, and emotional intelligence. This will help students develop a well-rounded personality.
Collaborative Learning: Collaborative learning can help students develop teamwork and communication skills while also improving their understanding of the subject. Encouraging students to work in groups can foster a sense of community and promote active participation.
Real-World Experience:Teachers should give opportunities for students to get real-world experiences, such as internships, community service, or volunteering. This will help them in developing practical skills and prepare for future problems.
Overall, by shifting the focus away from grades and towards skill development, teachers can inspire students to be more motivated and involved in their learning, ultimately leading to greater happiness, success, and achievement in the long run.
Author – Girish Nair, founder, Curiosity Gym
The Power of Emotional Intelligence: How SEL Can Transform Learning
Creating a culture of respect and kindness in the classroom fosters a sense of community and belonging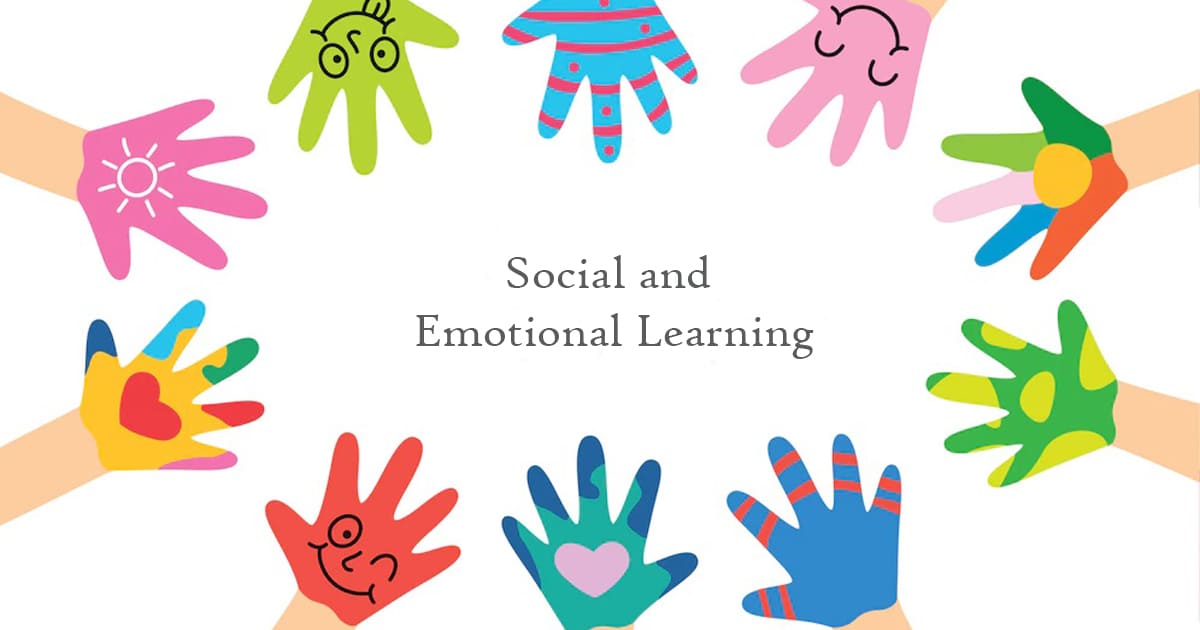 Empathy and understanding are critical elements of a positive and supportive learning environment in the classroom. These qualities help the students to develop a sense of belonging and connection to their classmates and teachers. These elements also promote effective communication, cooperation with one another, and collaboration among students.
Empathy is the ability to understand and share the feelings of others. It involves the awareness of the emotions of others and responding to them with sensitivity, compassion, and kindness. Empathy is a fundamental skill for building healthy relationships, resolving conflicts, and creating a supportive community.
Understanding, on the other hand, involves the comprehension of information, ideas, or situations. It is the ability to perceive and interpret the world around us. Understanding is essential for critical thinking, problem-solving, and decision-making.
To build empathy and understanding in the classroom, teachers need to create a positive and safe learning environment where students feel valued, respected, and supported. Here are some strategies that can help achieve this goal:
Model empathy and kindness – Teachers should model empathy and kindness in their interactions with students. It begins with the promotion of a comfortable environment. Teachers should practice actively listening, expressing gratitude, and showing appreciation for diversity. When students see their teachers practicing empathy and kindness, they are more likely to develop these qualities themselves.
Create a culture of respect and kindness – Teachers should establish a model code of conduct and should expect cordial behaviour. Students should be provided with consistent feedback when students fail to meet those expectations. They should also encourage students to be respectful and empathetic towards one another. Creating a culture of respect and kindness in the classroom fosters a sense of community and belonging.
Provide opportunities for students to share their perspectives and experiences – Teachers can create opportunities for students to share their personal experiences and perspectives through class discussions, group projects, or personal reflection assignments. When students are given the chance to express themselves in a safe and supportive environment, they are more likely to develop empathy toward others and gain a deeper understanding of the world around them.
Expose students to diverse perspectives and cultures – Students grow empathy towards other people when they realize that their perspective is not absolute. This can be achieved only when students are exposed to diverse perspectives and cultures. They can do this by incorporating multicultural literature, films, and other media into the classroom curriculum. By exposing students to a range of experiences and perspectives, teachers can help them appreciate the richness and complexity of the world around them.
Encourage acts of kindness and service – Teachers can build empathy and understanding in the classroom by encouraging their students to engage in acts of kindness and service. An efficient way to achieve this is by way of engaging students in community service projects and volunteer work. Teachers can arrange field visits to different NGOs. On daily basis, small acts of kindness such as holding the door open for someone or offering a word of encouragement to a classmate will also go a long way in molding students' mentality. With this, students will develop a greater sense of empathy and compassion towards others, and they learn to appreciate the value of giving back to their community.
Empathy and understanding are not only critical for building a positive and supportive learning environment but also for promoting social-emotional learning. Social-emotional learning (SEL) is the process of developing social and emotional skills that help individuals build healthy relationships, manage emotions, and make responsible decisions. SEL is essential for overall success in life.
Empathy is one of the five core SEL skills. The other skills are self-awareness, self-management, responsible decision-making, and relationship skills. These skills work together to help individuals navigate the social and emotional challenges of life.
Research has shown that schools that prioritize SEL have higher academic achievement, improved social skills, and better mental health. Moreover, students who have strong SEL skills are more likely to carry their academic life to higher education.
Conclusion
Teaching empathy and understanding in the classroom is not a one-time event, but an ongoing process that requires consistent effort and attention. It is essential to incorporate these skills into the curriculum and to model them in classrooms.
In conclusion, building empathy and understanding in the classroom is essential for creating a positive and supportive learning environment. I would further go on to say that more than being part of the curriculum, it must be a part of the school's culture. It is only by establishing a culture of respect and kindness; promotions and acceptance of sharing of personal experiences and perspectives, and encouraging simple acts of kindness and service, that teachers can help their students to develop a greater sense of empathy and understanding towards others. When students learn to appreciate the diversity of experiences and perspectives that exist in the world around them, they are better equipped to navigate the challenges and complexities of the modern world.
Author – Mandvi Tripathi, Principal, Lucknow International Public School, Lucknow