Breaking Barriers: A Journey Through Learning Disabilities
"Every child deserves an education that guarantees the safety to learn in the comfort of one's own skin."-Dena Simmons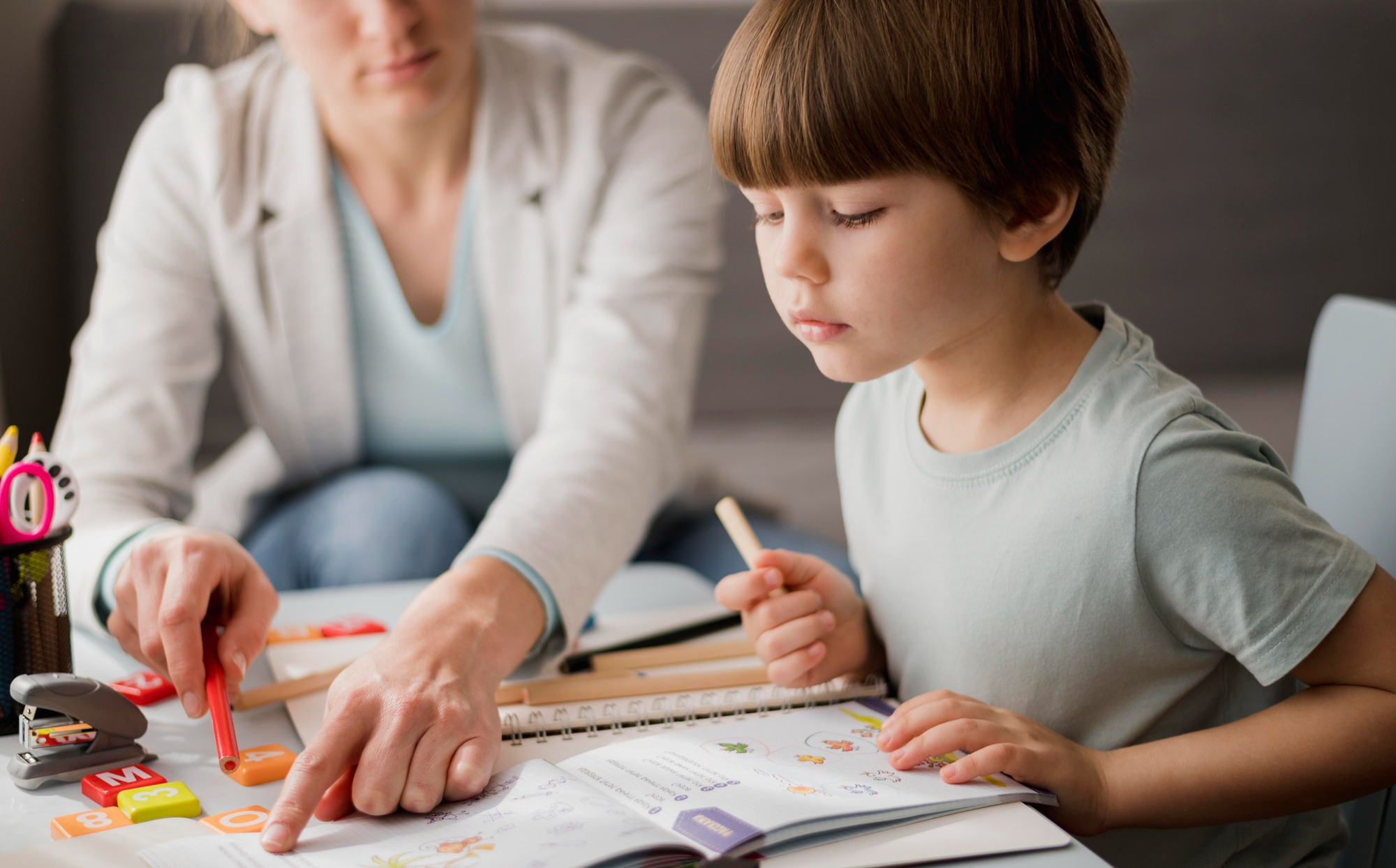 Learning disability refers to a heterogeneous group of disorders manifested in terms of difficulty in the acquisition of learning, reading, writing, speaking, reasoning, and mathematical activities.
Learning disabilities may be observed as distinct handicapping conditions in children of average to superior intelligence, adequate sensory-motor systems, and adequate learning opportunities.
★ The term does not include children who have learning problems that are primarily the result of visual, hearing, or motor handicaps, mental retardation, emotional disturbance, or environmental, cultural, or economic disadvantages.
Causes of learning disabilities
Although there is no single, specific cause for learning disabilities, however, there are some factors that could cause a learning disability:
 Heredity

 Problem during and after birth

 Stress during infancy

 Increased exposure to toxins
★ Learning disabilities are not caused due to physical or mental illness, economic condition, or cultural background; neither do they indicate that the child is weak or lazy.
Types of learning disabilities
Dyslexia:

 Dyslexia is a language-processing disorder that impacts reading, writing, and comprehension. It may exhibit difficulty decoding words or identifying individual sounds within words.

Dysgraphia: 

Children with dysgraphia have trouble converting their thoughts into writing or drawing. Individuals with dysgraphia may exhibit difficulty with letter spacing, poor motor planning and spatial awareness, and trouble thinking and writing simultaneously.

Dyscalculia:

 Dyscalculia involves learning disabilities related to mathematical calculations. Individuals with dyscalculia struggle with math concepts, numbers, and reasoning

.

Auditory processing disorder:

In auditory processing disorder, individuals have difficulty in processing sounds. Individuals with APD may confuse the order of sounds or be unable to filter different sounds.

Language processing disorder: 

language processing disorder arises when an individual has specific challenges in processing spoken language, impacting both receptive and expressive language.

Nonverbal learning disabilities: 

These actually refer to difficulties in decoding non-verbal behavior or social cues. Non-verbal learning disability sufferers struggle with understanding body language, facial expressions, and tone of voice, or the non-verbal aspects of communication.

Visual perceptual/visual motor deficit: 

Individuals with visual perceptual/visual motor deficits exhibit poor hand-eye coordination, often lose their places when reading, and have difficulty with fine motor activities.
★ In general, 5 percent of school-age children are affected by learning disabilities. Children with learning disabilities may also have ADHD.
The signs of LD may vary slightly during each stage of childhood.
●     Preschool: The child may have some of these difficulties in preschool:
○ Developing speaking skills at the normal age (15-18 months) when speech typically develops in children
○ Pronouncing simple words
○ Recognizing letters and words
○ Learning numbers, rhymes, or songs
○ Concentrating on tasks
○ Following rules and directions
○ Using fine/gross motor skills to do physical tasks.   
●     Primary School: The child may have difficulty in:
○ Connecting letters and sounds
○ Differentiating between similar-sounding words or rhyming words
○ Reading, spelling, or writing accurately
○ Distinguishing right from left, for example, confusing 25 with 52
○ Using correct mathematical symbols for doing math problems
○ Remembering numbers or facts
○ Understanding the concept of time
○ Poor Hand-to-eye coordination
○ Tasks involving fine motor skills: holding a pencil, tying a shoe lace, buttoning shirt, and so on
○ Keeping track of own possessions like stationery items
★ With timely intervention and support, children with learning disabilities can be successful in school. Parents and teachers are the first persons to notice that the child is finding it difficult to read, write or learn and early detection can help the child benefit from treatment or therapy. Neglecting the condition may affect the child's ability to cope with the condition. 
★ Unfortunately it is very difficult for parents to accept the reality that their child is suffering from any kind of learning disability, and try to remain in a denial about it. They keep giving excuses for the dis-satisfactory performance of their children like the child is in bad company, he is not getting guidance from teachers, he is just naughty, nothing else, and sometimes parents blame each other and even the school for their child's concern. 
★ Misunderstanding learning disabilities is a major barrier in helping children to overcome this concern. If the learning disabled are left unaddressed, they will be burdened with low self-esteem, and negative attitudes towards life, they will accept they're being labeled as low achievers and might also show symptoms of attention deficiency. 
★ If we really want to help children with learning disabilities, the first and foremost step is to counsel parents and help them understand and accept the problem and provide their children with the necessary help.
★ With the support from parents, Schools can provide extra care to these children, can give them special classes according to their requirements, can use multisensory approaches, and identify their strengths and special abilities.
For helping students with learning disabilities, schools can take up the following measures
Extra help:

 A reading specialist or other trained professional can teach your child techniques to improve his or her academic skills. Tutors can also teach children organizational and study skills.

Individualized Education Program (IEP):

 The child's school or a special educator might develop an IEP that will describe how a child can best learn in school.

Therapy:

 Depending on the learning disorder, some children might benefit from therapy. For example, speech therapy can help children who have language disabilities. Occupational therapy might help improve the motor skills of a child who has writing problems.

Social skills training: 

Children are supported to learn specific social skills – Joining the conversation, and responding to questions – by trained therapists or professionals.

Occupational Therapy: 

It is provided to children suffering from learning disabilities to build tolerance for the external experience.
★ Parents and experts need to set goals and assess if the child is improving with the selected mode of intervention and support. If not, alternative methods can be chosen to help the child.
Not just individual schools or any educational institute, but even the government has provided various relaxations and support for children suffering from learning disabilities. 
CBSE has been very supportive and has provided relaxation for learning disabilities that are
● Provision of a scribe for the child
● If the child has difficulty reading, the child is entitled to a reader
● CBSE also gives extra time to students with disability
● Children can opt for one compulsory language as prescribed by the board by default
● They can choose any four subjects offered by CBSE and the school they go to 
● Children suffering from dyscalculia are allowed to use a calculator
★ While children with learning disabilities have difficulties in some areas of learning, they also have great aptitude, skill, and talent in other areas of their interest. Most often, we focus on the disorder and neglect the child's talents or skills. It is important that parents and teachers recognize this hidden potential and encourage the child to pursue them.
"People with learning disabilities do not need to be fixed; they need to be accepted for who they are."- Jordan Christian
Author – Dipinder Kaur, Principal, Lions Public School, Gurugram
WORLD AIDS DAY- Ending The Stigma Around HIV/AIDS through Sex Education in Schools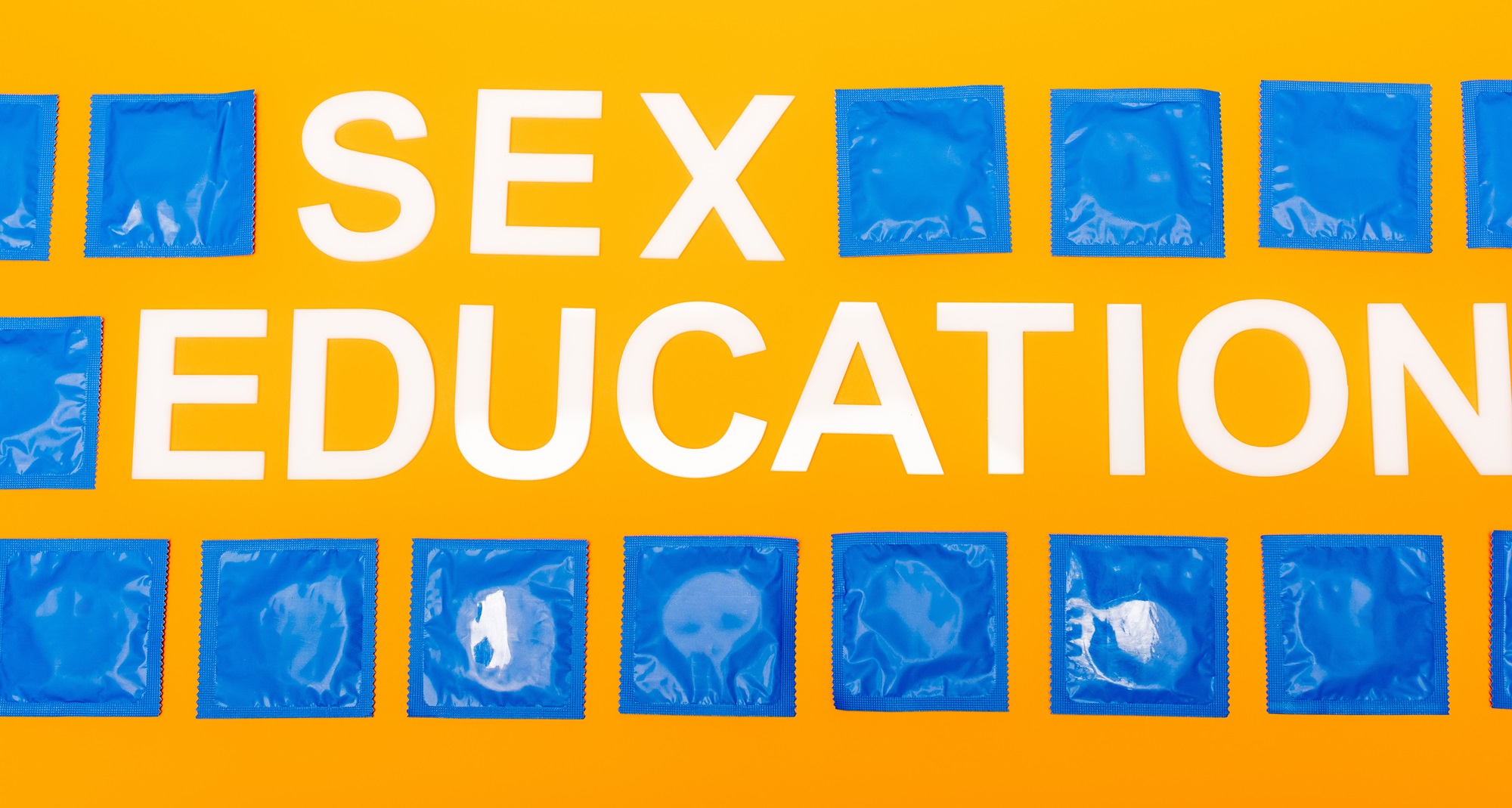 In the vibrant tapestry of education, there exists a transformative force often relegated to the sidelines of comprehensive sex education. As we celebrate a year of embracing openness and understanding, the time is ripe to confront the enduring stigma surrounding HIV/AIDS.
HIV/AIDS, once shrouded in whispers, continues to suffer beneath the weight of myths and misinformation, impacting millions globally. Education, beyond being a conduit for facts, serves as a bastion of empathy, capable of dismantling barriers and dispelling fallacies. Embedding sex education in school curricula emerges as a guiding light, steering the younger generation toward a future free from the chains of ignorance. "The stigma surrounding HIV/AIDS affects our entire community, hindering access to information, testing, and treatment. As members of the school community, we can reshape this narrative. By educating ourselves about HIV/AIDS—its transmission, prevention, and dispelling myths—we wield knowledge as a powerful tool against stigma. Fostering open dialogue creates a non-judgmental space, supporting those affected by HIV/AIDS."– Anju Luthra, Deputy Director- The Lexicon Schools.
At its core, comprehensive sex education transcends biology, embracing discussions on consent, healthy relationships, and the power of empathy. By nurturing emotional intelligence, students become advocates for change, challenging societal norms and shattering stigmas that surround HIV/AIDS. This education becomes a beacon, guiding informed individuals into adulthood, and shaping broader attitudes that echo understanding and acceptance. "Leveraging technology for social media campaigns and creating safe spaces for discussions further contributes to destigmatizing HIV/AIDS. Together, through education and awareness, we can dismantle prejudices and foster a society that is well-informed, empathetic, and committed to eradicating the stigmas."– Dr Jayanthi Ranjan, Dean Academics, Sharda University.
Lack of sex education can lead to unrealistic expectations of sex when children grow up. What they see on the internet is often fabricated and not really how it works in real life. Sex education can help children understand the diversity of sexual orientations, preferences, and expressions, and respect the choices and consent of others. It can also help them develop healthy relationships and communication skills with their partners.
Sexual health is just as important for teens as it is for adults. They need to be aware of intimate hygiene and healthy sexual practices, such as using condoms, getting tested for sexually transmitted infections, and seeking medical help when needed. Unhealthy sexual practices can lead to irreversible damage to a child's physical and mental well-being, such as unwanted pregnancies, abortions, infections, trauma, or depression.
"According to the National Family Health Survey 5 (2019-21), more than 4/5th of girls aged 15-19 and 9/10th of boys of the same age group had heard about HIV / AIDS. However, only half of them had the knowledge that using condoms and having only one partner was key to reducing the risk of being infected with HIV / AIDS. Only 0.9% of girls aged 15-19 and 4.0% of boys of that age reported having sex with someone they were not married to or living within the past year. What this data suggests is that awareness is but the first step and that attitudes, skills, and behaviors related to sex need to be discussed with adolescents to impact their behaviors meaningfully." Said Dr Anand Lakshman, Founder & CEO, AddressHealth.
Indian parents often refrain kids from watching anything remotely intimate in their vicinity, thinking that it will protect them from the influence of sex. However, this does not stop the kids from watching it in private, without any guidance or supervision. Instead of shying away from the topic, families need to start having open conversations with kids about sex and sexuality and provide them with reliable and age-appropriate resources. A good example of this is the Netflix show Sex Education, which depicts the struggles and experiences of teenagers and their parents humorously and realistically.
Recognizing the diverse nature of classrooms today, inclusive sex education becomes a force for breaking down walls of prejudice. Respecting cultural differences and incorporating LGBTQ+ perspectives into the curriculum ensures that no student feels marginalized. By championing inclusivity, sex education becomes a transformative power against the shadows of ignorance surrounding HIV/AIDS.
Yet, integrating sex education faces its challenges, notably resistance from conservative viewpoints. Advocacy for evidence-based, age-appropriate content becomes crucial, requiring collaboration between educators, parents, and health professionals. Navigating these challenges ensures a holistic approach that caters to the unique needs of each community. "It is crucial to create an awareness that understanding and empathy are the antidotes to prejudice. Empower young individuals to be advocates for HIV/AIDS awareness."– Dr. Kalpana Gangaramani, Managing Director, Target Publications, Pvt. Ltd.
As we mark a year of enlightened education, let our classrooms resonate with understanding, dispelling the shadows of ignorance surrounding HIV/AIDS. By championing comprehensive sex education, we pave the way for a future unburdened by the weight of stigma, where knowledge empowers and a world where HIV/AIDS is understood, not feared, is within reach.
"In our ongoing commitment to learner's holistic development, at Chaman Bhartiya School, we have integrated comprehensive sex education into our curriculum to combat HIV-AIDS stigma. This proactive step aims to provide accurate information, promote healthy attitudes, and foster a safe space for discussions. By equipping our middle-year students with knowledge and understanding, we hope to break down misconceptions and eliminate the stigma surrounding HIV-AIDS." Said Nishita Israni, Vice Principal, Chaman Bhartiya School when asked about how institutions are incorporating these changes.
According to the Joint United Nations Programme on HIV/AIDS, over 50% of people harbor negative and discriminatory attitudes towards those living with HIV. The severe effects on mental and physical health, economic stability, and access to care necessitate a call to action.
HIV stigma and discrimination act as barriers to testing, prevention, and treatment services. Education emerges as a potent HIV-prevention tool, empowering young people with the skills, attitudes, and values needed to combat HIV-related stigma.
Comprehensive sexuality education (CSE) emerges as a key component, covering human development, relationships, gender identity, and HIV prevention. Despite its transformative potential, CSE often faces resistance, necessitating a collective effort to overcome obstacles.
Policies reducing stigma and discrimination are pivotal to ending the HIV epidemic by 2030. Talking about the resistance from educators for sex education, Lt Col A Sekhar (R) Principal, Hyderabad Public School said, "Sex education is, now, less of an educational issue, much more a socio-cultural challenge with the patriarchal society resisting sensibly balanced, grounded learning big time in the name of 'tradition'." Taking into consideration that, in our society, patriarchy is the root cause of many such stigmas and issues we discuss. And the solutions we seek, lie within us.