Children Demand A Kidizens'20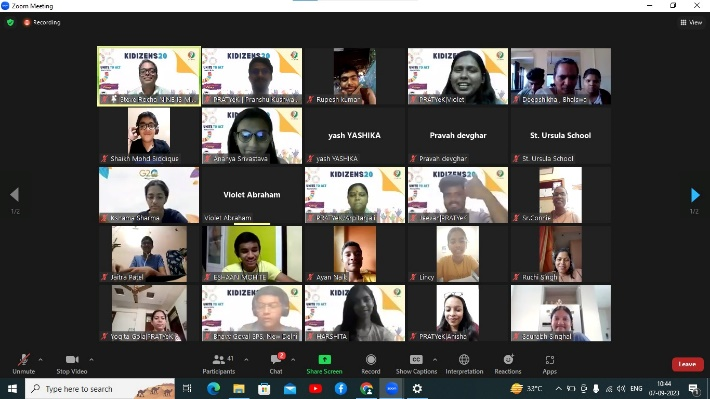 As India welcomes the world leaders for the G20 Summit, over 200 students representing schools and not-for-profits from across the country gathered virtually for the finale of their Kidizens'20 (K20). Kidizens (child-citizens) is a word coined by children themselves to represent their engagement as active citizens of today's decision-making processes.
The K20 summit sought to harness the dreams, aspirations and recommendations of a major segment of globe namely children and who until today are not formally part of the G20 processes. Ms Ruksar Rehman (aged 16) the President of the National Inclusive Children's Parliament said, 'We children may be just 18% of the world's population and 36% of India's population but we are 100% of the world's future and therefore it is important for us to speak up now.'
The students from across the country representing varied languages (including Assamese, Bengali Hindi, Marathi, Telugu and sign-language) and socio-economic contexts deliberated on the Sustainable Development Goals (SDGs)and made significant recommendations to the world leaders assembled in the National Capital on how to make this world a world fit for children and a world fit for all. These recommendations will also feed into the mid-term review evaluation process on the SDGs scheduled to happen in New York later this September.
The sessions over the preceding months leading to this finale, were focused on the clubbing of the UN SDGs under the broad headings of Development for All (Goals 1,2,3,4,6 and 9), Inclusion of All (Goals 5, 8, 10, 11 16, 18),and Earth for All (Goals 7, 12, 13, 14, 15, 17 and 18). The NINEISMINE campaign an advocacy initiative of for and by the children insists that there should be a separate goal (which they refer to as SDG 18) with a exclusive focus on 'All rights for all children'.
Experts from varied allied fields addressed the child-citizens (Kidizens) on various issues faced by children across the country and the world. The child-participants engaged with the goals at length and came up with a list of recommendations called the K20 Charter that has already fed into the Y20, C20 and P20 processes that fed into the G20 Summit. This second phase of the K20 Summit was organised on the 7th and 8th September, 2023 with children from all corners of India and beyond, prioritising the recommendations that young champions had developed during the first K20 process in May.
In line with the call of G20 'One Earth, One Family, One Future, the kidizens' recommendations underlined the need for strong policies and the determined implementation of these towards the creation of a truly inclusive, sustainable, and equitable world.
The Group of Twenty (G20) serves as a pivotal platform for international economic cooperation, significantly influencing global policies. In India, the NINEISMINE campaign has been dedicated to fostering children's participation in decision-making processes. This has been achieved through the establishment of children's parliaments in collaboration with NGOs from all states and Union Territories (UTs).
To harness the collective wisdom of young minds, PRATYeK, in partnership with child rights organisations and schools, organised dialogues with children across India. These dialogues aimed to capture their perspectives on various G20-related topics aligned with the United Nations' Sustainable Development Goals (SDGs).
The inaugural session, "Inclusion for All," featured speakers Annie Namala, the co-convener of the Wada Na Todo Abhiyan, and Sandhya Kiran, a dedicated Child Advocate from Maharashtra. Annie Namala emphasized the paramount importance of inclusion, advocating for the participation of all children in education, professions, and all aspects of life. Wada Na Todo Abhiyan (WNTA) has also been pivotal in giving opportunities to children on various occasions to share their opinion on governance and accountability. Sandhya Kiran shared her personal experiences and challenges as a child advocate, emphasizing the urgent need for awareness and sensitivity regarding the inclusion of different genders.
The kidizens themselves called for investment in inclusive education for children with disabilities, addressing the shortage of qualified teachers, and prioritizing the mental health of children. Gender equality in the workforce, promoting girls' education, and raising awareness about gender equality were key focuses in the area of women's development.
The "Earth for All" session featured three distinguished speakers: Ms. Mia Foulkes, Head of Content at ClimateScience; Ms. Raseel Arora, Co-Director of the Olympiad at ClimateScience; and Mr. Kartik Verma, Child Advisor (of the NINEISMINE campaign) to the United Nations for General Comment 26. These experts delved into the pressing climate emergency, introducing the concept of carbon tax and suggesting various ways individuals can contribute to addressing climate change.
The Child citizens priority recommendations included proper waste disposal and plastic management, involving children in environmental policy-making, balancing industrial development with environmental protection, promoting alternatives to plastic, and updating the curriculum for environmental education.
The "Development for All" session featured Ms. Nicole Rangel, Co-founder of Leher, a Child Rights Organisation promoting child protection, and Ms. Tejaswinin Mili, Child Advocate & former Prime Minister of the National Inclusive Children's Parliament. Nicole Rangel, with extensive experience in child protection, stressed the need for recommendations for the development and safeguarding of the LGBTQIA+ community. Tejaswini Mili shared heartwarming stories of children deprived of their rights and urged the inclusion of child rights in school curricula to ensure children are aware of their rights.
Child- citizens prioritized recommendations such as promoting sanitation and hygiene in schools and communities, ensuring accessible government healthcare facilities for less privileged and marginalized communities, and providing training for teachers and parents on mental health.
The finale of the K20 Summit, held on September 8, 2023 which incidentally is the eve of their NINEISMINE Day, witnessed the presence of distinguished guests including Mr. Sanjay Kashyap (Executive Member, CIVIL20), Mr. Amal Manoj (Youth20 Ambassador and Speaker, Y20 of G20), and Ms. Vidya Dinker (Director, INSAF and PEOPLES'20). Incidentally Youth20 (Y20), Civil20 (C20), Labour20 (L20) are formal platforms institutionalised by G20 process. The members of the NINE IS MINE campaign demanded the institutionalisations of K20 in all upcoming G20 satrting with Brazil that will host the presidency of G20 2024.
Mr. Kashyap commended the children for their active participation and underscored the importance of child involvement in shaping the future, emphasizing the government's responsibility to invest in children's future.
Mr. Amal Manoj emphasized the significance of physical activities for children and discussed the role of technology in education and development. He encouraged children to engage in extracurricular activities, citing personal growth and the development of informed opinions on various issues.
Ms. Vidya Dinker congratulated all the children for their engagement in the powerful process of K20 and urged global leaders to consider their recommendations. She encouraged children to make their voices stronger and their recommendations bolder, holding adults and governments accountable.
The Summit was concluded by a remark by Steve Rocha (Executive Director, PRATYeK). He urged the children to keep the flame alive and raise voices to get governments across the world and locally to create a more inclusive, safer, equitable and just system for children. He believes in the energy of children that they have the power of bringing a change not only nationally but also globally. With this, the organisers pledged to take these recommendations to the sherpas of G20, C20, Y20, and other platforms.
The Kidizens20 (K20) Summit is a testament to the power of young voices who also shared their message of the world leaders assembled in Delhi in these one liners:
"Children are not things to be moulded but are people to be unfolded."
"Children are present and the future of our common earth."
"Together we come and make earth our home."
"Children should be integrated in the process of development at global level."
"We raise our words and not voices and we are planning our present not future."
"The earth is in our hands and let us give it a glance."
"Involvement of every opinion is INCLUSION."
"We are also capable of making choices and decisions and we should be consulted."
"Children are not only our future but a dynamic force to shape our present."
"Children, Earth and Inclusion: the trinity of hope."
"Children are the architects of a better world."
"We are the children of yesterday's dreams, we are the promise of the future we bring."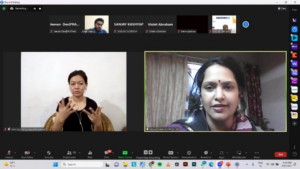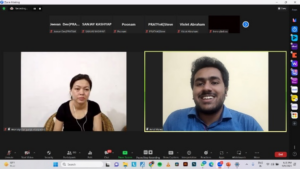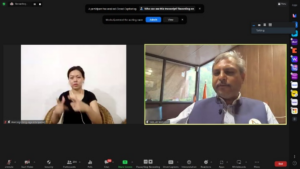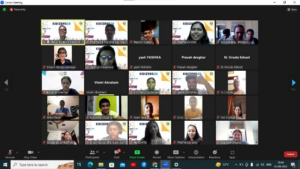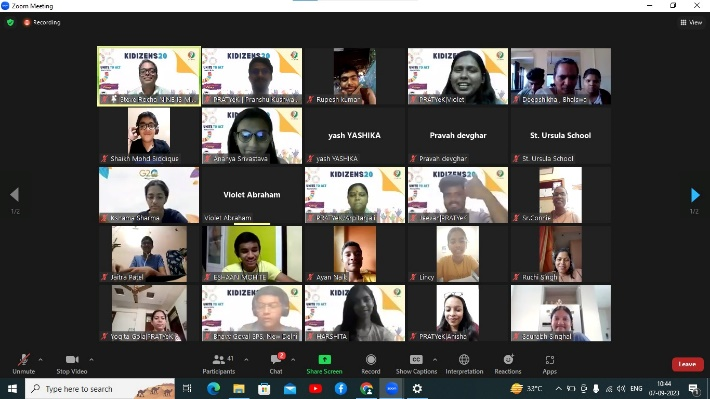 World Tourism Day 2023: The Career Prospects in the Field of Tourism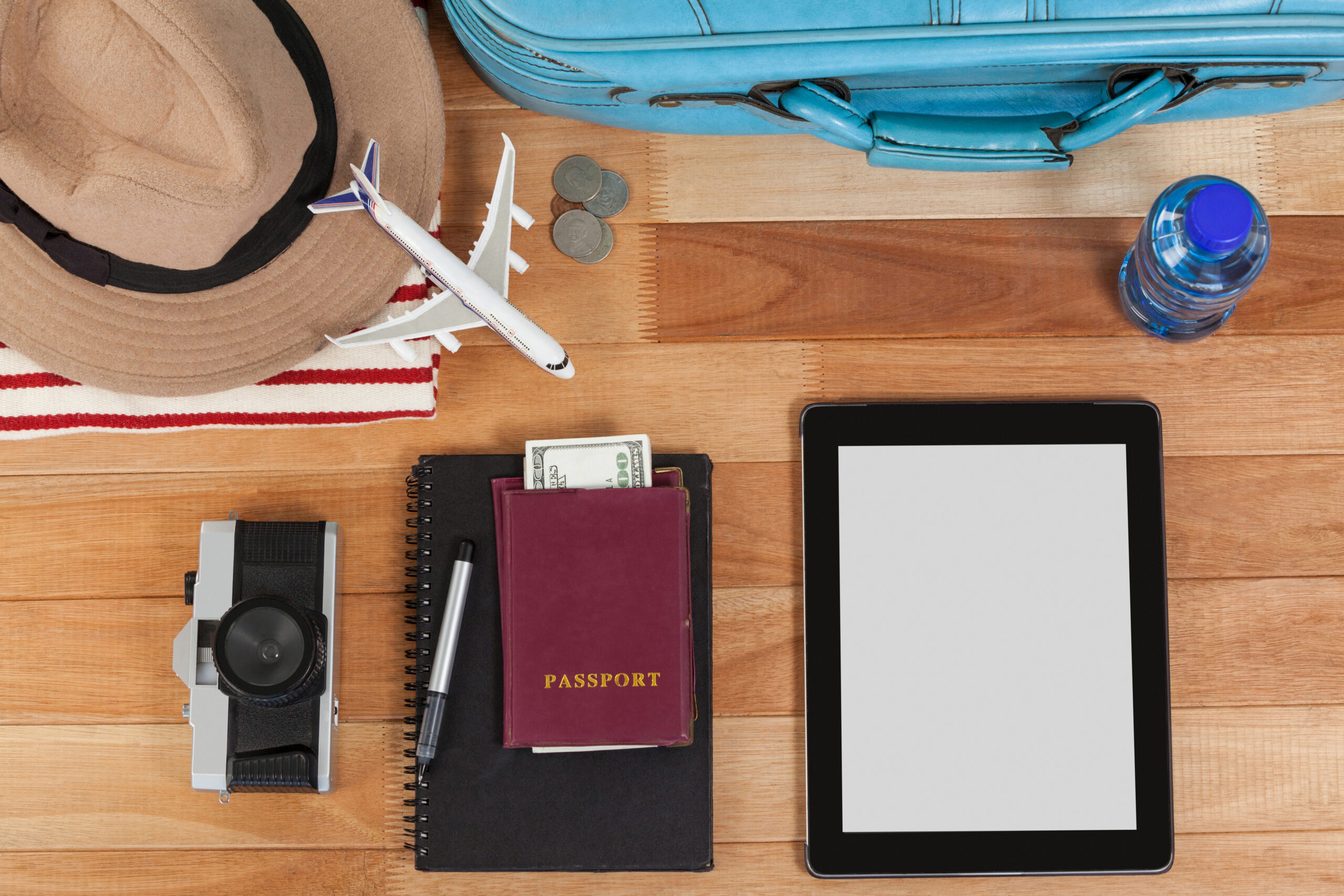 As we celebrate World Tourism Day 2023, it's time for school graduates to embark on a journey that goes beyond the familiar horizons of textbooks and classrooms. This is a journey that explores the educational perspective of tourism, unveiling the skills required and the plethora of career opportunities available in this dynamic field. India's travel and tourism industry is poised for center stage in the coming years, and the prospects for students have never been brighter.
A Glimpse into the Growth of Tourism:
In 2021, India's tourism sector wasn't just a contributor; it stood as a powerhouse, constituting a significant 5.8% of the country's GDP and providing employment for a remarkable 32.1 million people. This resurgence followed a tumultuous 2020 marked by the devastating impacts of the COVID-19 pandemic.
What's more exciting is that India's tourism sector is poised for sustained growth, with a projected compound annual growth rate (CAGR) of 13% during the period from 2019 to 2023. By 2023, it's expected to reach an impressive ₹32.05 lakh crore (US$450 billion). Furthermore, the sector is on track to create an astonishing 52.3 million jobs by 2028, accounting for 8.1% of the nation's total employment.
Moreover, India's tourism sector is anticipated to benefit from consistent hiring in other sectors such as financial services, technology, FMCG, and property and construction in 2023, providing diverse opportunities for aspiring professionals.
Educational Avenues in Travel and Tourism:
The journey toward a rewarding career in travel and tourism begins with education. Numerous institutions offer a broad spectrum of courses tailored to the industry's diverse demands. These educational pathways encompass Bachelor's and Master's degrees, diploma programs, and even flexible distance learning options.
Here are some popular courses for undergraduate and postgraduate education in tourism in India:
Undergraduate Courses:
BA in Tourism Administration: A three-year course covering various aspects of tourism management, including tourism planning, marketing, operations, finance, and human resource development. It also provides exposure to the cultural, social, and environmental dimensions of tourism. Some institutions offering this course include Christ University, Bangalore, Jamia Millia Islamia, New Delhi, and Amity University, Noida.
BA in Tourism Studies: A three-year course focusing on the theoretical and practical aspects of tourism, including tourism geography, tourism products, tourism policy, tourism development, and tourism research. It also offers electives in areas such as adventure tourism, heritage tourism, and eco-tourism. Institutions offering this course include Indira Gandhi National Open University, New Delhi, Madurai Kamaraj University, Madurai, and Aligarh Muslim University, Aligarh.
Bachelor of Tourism Management (BTM): A four-year course providing comprehensive knowledge and skills in tourism management, such as tourism marketing, operations, finance, law, and entrepreneurship. The course also includes industrial training and project work in the tourism sector. Some institutions offering this course include the University of Calicut, Malappuram, Kurukshetra University, Kurukshetra, and the University of Kashmir, Srinagar.
Com in Travel and Tourism Management: A three-year course combining core commerce subjects with specialized topics related to travel and tourism, such as travel agency management, tour operations, airline ticketing, and tourism economics. It prepares students for careers as travel consultants, tour managers, and tourism officers. Some institutions offering this course include St. Joseph's College of Commerce, Bangalore, Symbiosis College of Arts and Commerce, Pune, and Loyola College, Chennai.
Sc in Hospitality and Hotel Administration: A three-year course covering various aspects of hospitality and hotel management, including food production, food and beverage service, front office, housekeeping, and hotel engineering. The course also provides practical training and exposure to the hospitality industry. Some institutions offering this course include the Institute of Hotel Management, Catering and Nutrition, New Delhi, Welcomgroup Graduate School of Hotel Administration, Manipal, and the Institute of Hotel Management, Mumbai.
Postgraduate Courses:
Master of Tourism Administration (MTA): A two-year course offering advanced knowledge and skills in tourism administration, such as tourism policy, planning, marketing, finance, and research. It also offers specializations in areas like tourism product development, destination management, and human resource management. Some institutions offering this course include Banaras Hindu University, Varanasi, Pondicherry University, Pondicherry, and Himachal Pradesh University, Shimla.
Master of Tourism and Travel Management (MTTM): A two-year course focusing on managerial and operational aspects of tourism and travel, including operations, marketing, finance, and law. It includes field visits, internships, and project work in the tourism and travel sector. Some institutions offering this course include the Indian Institute of Tourism and Travel Management, Gwalior, Kalinga Institute of Industrial Technology, Bhubaneswar, and Amity University, Noida.
Master of Tourism and Heritage Management (MTHM): A two-year course exploring the connections between tourism and heritage, including heritage tourism, cultural tourism, and eco-tourism. It covers heritage conservation, management, and promotion challenges in the context of tourism. Some institutions offering this course include the Central University of Gujarat, Gandhinagar, Central University of Rajasthan, Ajmer, and Central University of Karnataka, Kalaburagi.
Master of Hotel Management (MHM): A two-year course providing in-depth knowledge and skills in hotel management, including operations, marketing, finance, law, and entrepreneurship. It offers electives like hotel revenue management, quality management, and facility management. Some institutions offering this course include the Institute of Hotel Management, Catering and Nutrition, New Delhi, the Institute of Hotel Management, Bangalore, and the Institute of Hotel Management, Bhopal.
Master of Business Administration (MBA) in Tourism and Hospitality Management: A two-year course blending core business administration subjects with tourism and hospitality management, covering areas like business environment, strategic management, marketing management, and financial management. It prepares students for leadership roles in the tourism and hospitality industry. Some institutions offering this course include the Indian Institute of Management, Lucknow, the Indian Institute of Management, Kozhikode, and the Indian Institute of Management, Indore.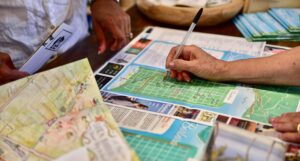 Expanding Opportunities in Sustainable Tourism:
The travel and tourism sector have the potential to reshape India's economic landscape, especially in the face of job losses in traditional sectors due to the rise of artificial intelligence (AI). It's not just about discovering new destinations; it's about unlocking a world of educational opportunities and fulfilling careers, all while contributing to our nation's economic growth.
The surge of Green Tourism and its positive impacts are becoming increasingly evident, particularly in South Asian countries. This practice encourages India and other nations to adopt best practices and learn from experiences in green tourism, including ecotourism, rural tourism, wildlife tourism, and adventure tourism. Through adaptability, we can address common challenges and opportunities in the tourism sector, such as climate change, digitalization, skills development, and destination management. Prioritizing job creation, income generation, and empowerment, while conserving and enhancing natural and cultural resources, is crucial for the future. By aligning with the principles and goals outlined in international agreements, destinations across the nation can work towards a future where India's natural beauty remains preserved for generations of travelers and opportunities to come.
As we celebrate World Tourism Day 2023, let's embrace the immense potential within the travel and tourism industry. Students possess a unique opportunity to be part of an industry that not only thrives but also actively shapes the future of our nation.
The statistics are compelling India's tourism sector is on a remarkable trajectory, and the future is brighter than ever before. So, pack your bags and prepare for an educational journey that could lead to a fulfilling and prosperous career in tourism.