Dharmendra Pradhan Embarks on a Three Day UAE Visit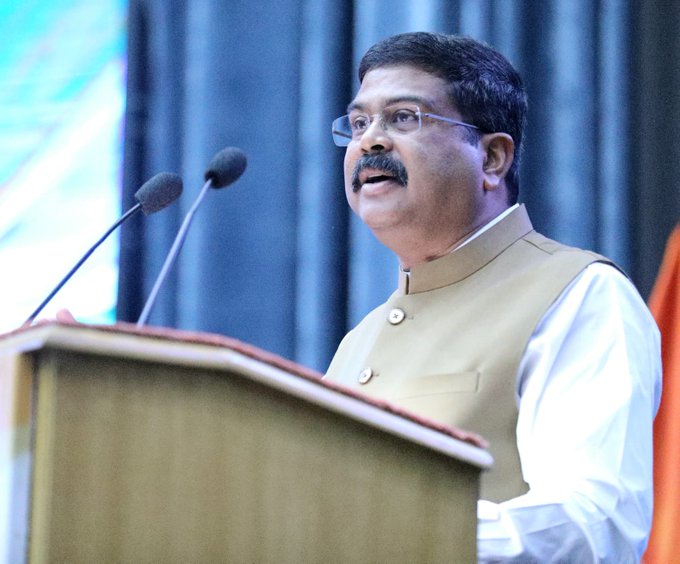 Union Minister for Education and Skill Development & Entrepreneurship, Shri Dharmendra Pradhan, to Strengthen Bilateral Cooperation in Education and Skill Development Sectors
In a significant move to enhance bilateral cooperation in the fields of education and skill development, Shri Dharmendra Pradhan, Union Minister for Education and Skill Development & Entrepreneurship, will undertake a three-day visit to the United Arab Emirates from November 1st to November 3rd, 2023. The primary objective of this visit is to promote collaboration and synergy in vital areas of mutual interest within the education and skill development domains.
During his visit, Minister Dharmendra Pradhan will engage in meetings with key ministers, government officials, academicians, distinguished members of the Indian diaspora, and business leaders, and participate in essential bilateral discussions concerning the education and skill development ecosystems of both nations.
Over the course of this three-day visit, the minister is scheduled to meet with several prominent figures, including H.E. Dr. Ahmad Al Falasi, Minister of Education, UAE, H.E. Ms. Sara Musallam, Minister of State for Early Education and Chairperson of Abu Dhabi Department of Education and Knowledge (ADEK), H.H. Sheikh Abdullah Bin Zayed, Minister of Foreign Affairs, UAE, H.E. Mohamed bin Abdullah Al Gergawi, Cabinet Member, Minister of Cabinet Affairs, UAE, and H.E. Sultan Ahmed bin Sulayem, Chairman and CEO of DP World. These discussions are expected to identify key themes and strategies for fostering excellence in education and skill development between the two countries.
The itinerary for this visit will include tours of prominent educational institutions, such as the Interim Campus of IIT Delhi-Abu Dhabi, 42 Abu Dhabi (a School for Disruptive Learning), and Hub 71 (a global tech ecosystem that supports the growth of disruptive technology companies). Additionally, Minister Pradhan will also meet with significant industry players, including EFS (a leading facility management company), VFS (the world's largest visa outsourcing and technology services specialist), and Transworld (a prominent shipping and maritime company). These diverse visits aim to provide a comprehensive understanding of the educational and technological landscape in the UAE.
Shri Pradhan will also visit the BAPS Mandir and interact with the Indian Community of the UAE at the Indian Embassy Auditorium, as part of the diaspora engagement. He will additionally engage with the principals of CBSE Schools and meet with the IIT/IIM Alumni and Heads of educational institutions in Dubai.
The visit holds the promise of fostering stronger collaboration and cooperation in the education and skill development sectors, ultimately benefiting both India and the United Arab Emirates.
International Baccalaureate Experiences 31% Surge in Authorized IB World Schools Across India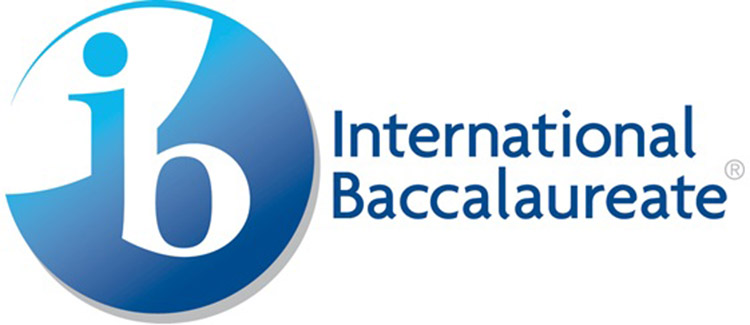 The International Baccalaureate (IB), a global educational foundation headquartered in Switzerland, reports substantial growth over the past five years in India. The surge, amounting to a 31% increase in authorized IB World Schools, reflects the growing preference for IB programs among schools nationwide. According to Haif Bannayan, the Global Director of Business Development at IB, the organization offers four comprehensive programs for students aged 3-19: the Primary Years Programme (PYP), Middle Years Programme (MYP), Diploma Programme (DP), and Career-Related Programme (CP).
As of 2023, there are now 226 authorized IB World Schools across India, collectively delivering 378 authorized IB programs. This breakdown includes 138 schools offering PYP, 59 schools providing MYP, 155 schools delivering DP, and 26 schools offering CP. However, the current distribution of IB World Schools remains concentrated in metropolitan areas like New Delhi, Gurugram, Mumbai, Kolkata, Bengaluru, and Chennai.
To address this imbalance and make IB education more accessible and affordable nationwide, the Delhi Board of Secondary Education (DBSE) collaborated with IB as part of Delhi's educational reforms under Arvind Kejriwal. In August 2021, they signed a Memorandum of Understanding to introduce IB programs in 30 government schools in Delhi. This initiative aims to encourage more schools to adopt the IB curriculum in the future.
Recognizing the evolving educational landscape in India, IB is actively collaborating with Indian institutions and educational authorities to extend its framework to students from diverse backgrounds and regions. Haif Bannayan expressed eagerness for ongoing dialogues with leaders to facilitate the delivery of high-quality, globally-oriented education to an even greater number of students.
The Diploma Programme (DP) offered by IB stands out globally, consistently aligning with or surpassing international standards, as indicated by the DP Country Alignment Study 2023. The study emphasizes the adaptability of DP courses to diverse national contexts, showcasing their seamless integration. Furthermore, it underscores the meticulous crafting of DP curricula to facilitate substantial depth and breadth of learning, illustrating their rigor and comprehensive educational value.
Bannayan highlighted the IB's acclaim for its emphasis on languages and global principles, coupled with a consideration of students' cultural backgrounds. This approach fosters a profound comprehension of the world, shaping graduates into multilingual thinkers poised to make a positive impact on a global scale.