India is preparing for futuristic education system: PM Modi
The new generation will get their education in a new system that will make for ideal citizens of the country.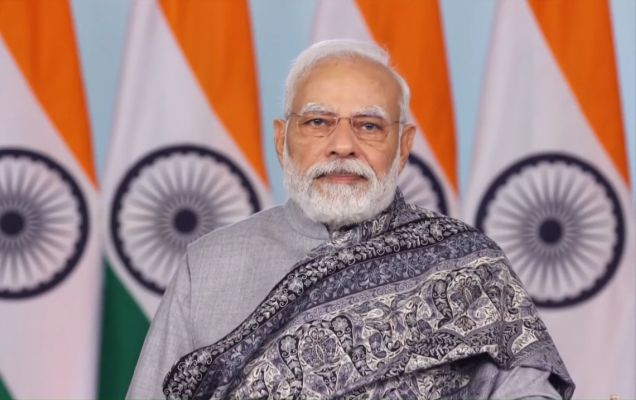 On the 75th Amrut Mahotsav of Shree Swaminarayan Gurukul Rajkot Sansthan via video-conferencing, Prime Minister Narendra Modi addressed the crowd. He said that with the New Educational Policy, India is preparing an educational system that is futuristic. He added that the new generation will get their education in a new system that will make for ideal citizens of the country.
The Prime Minister congratulated everyone associated with the Sansthan on the completion of its 75 years and noted the coincidence of the auspicious event with the period of Amrit Kaal.
He said when other parts of the world were identified with their ruling dynasties, Indian identity was linked with its gurukuls, referring to the Indian tradition of treating knowledge as the highest pursuit of life. "Our Gurukuls have been representing equity, equality, care, and a sense of service for centuries," he said.
PM Modi lamented the neglect of education and the duty to revive the glory of the ancient Indian education system in the immediate aftermath of independence. Where earlier governments faltered, the Prime Minister said, nationals saints and Acharyas took up the challenge. "Swaminarayan Gurukul is the live example of this 'Suyog'" he said. This institution was developed on the foundation of the ideals of the freedom movement.
"Spreading true knowledge is the most important task, and this has been India's devotion towards knowledge and education in the world which has established the roots of Indian civilization," PM Modi remarked.
The Prime Minister informed that even though the Gurukul Vidya Pratishthanam began with only seven students in Rajkot, it has forty branches worldwide today which attracts thousands of students from all over the world. He further added that in the last 75 years, Gurukul has developed the minds and hearts of the students with good thoughts and values, so that their overall development can be done.
"From dedicated students in the field of spirituality to scientists in ISRO and BARC, the tradition of Gurukul has nourished every field of the country", he said. The Prime Minister highlighted the practice of Gurukul where a fee of only one rupee is charged to poor students thereby making it easier for them to get an education.
He remembered Nalanda and Takshshila as synonyms for India's ancient glory. "Discovery and research were an integral part of the Indian lifestyle. From self-discovery to divinity, ayurveda to aadhyatm (spirituality), social science to solar science, from Math to metallurgy, and from zero to infinity, research, and new conclusions was drawn in every field…India, in that dark age, gave humanity rays of light that paved the way for the world's journey of modern science."
The Prime Minister also highlighted the gender equality and sensitivity of the Indian ancient gurukul system and lauded Swaminarayan Gurukul for starting 'Kanya Gurukul'.
PM Modi emphasized the role of the education system and educational institutions in shaping the bright future of India and said that the country is moving at a fast pace to develop the education infrastructure and policies in the country at every level in the Azadi Ka Amrit Kaal.
The Prime Minister informed that the country has seen an increase in the number of IITs, IIITs, IIMs, and AIIMSs in the country and the number of medical colleges saw an increase of 65% when compared to the time before 2014.
PM Modi emphasized the importance of the saints in the journey of the next 25 years. "Today India's resolutions are new and also the efforts to realize them. Today the country is moving with a vision of Digital India, Aatmnirbhar Bharat, Vocal for Local, 75 Amrit Sarovars in every district, and Ek Bharat Shreshtha Bharat. 'Sabka Prayas' (everyone's effort) in these projects of social transformation and social reform will impact the lives of crores of people."
Oxford University Press India releases early-year solutions aligned with National Curriculum Framework for Foundational Stages (NCF-FS) and NEP 2020
The flagship OUP titles My Learning Train (pre-primary and primary), Oxford Advantage Little Champ (blended product for beginners and levels 1&2) and New Enjoying Mathematics (grades 1,2) emphasise interactivity-oriented approach conforming to the National Curriculum Framework for Foundational Stages 2022.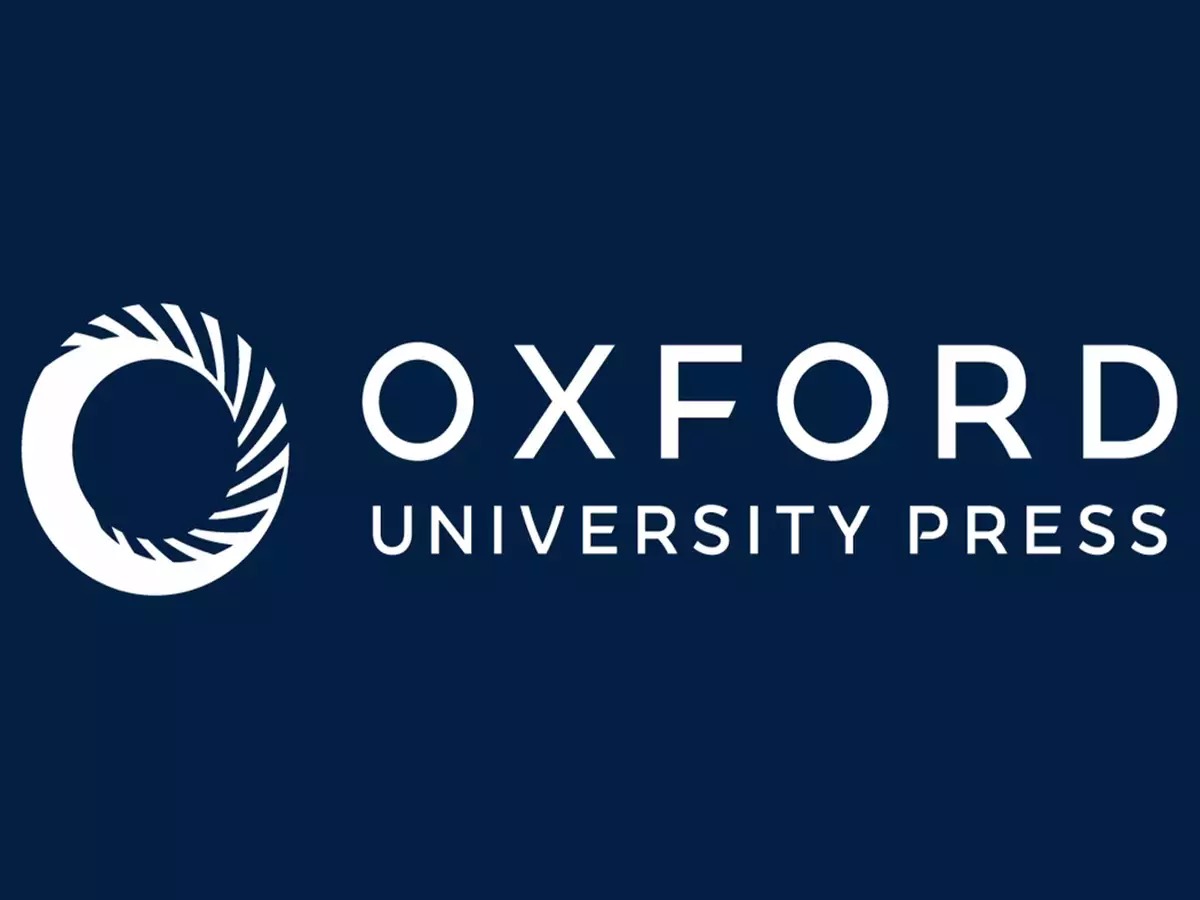 Oxford University Press India (OUP), a department of the prestigious University of Oxford, has released its early-year range of blended solutions conforming to the National Curriculum Framework 2022 for Foundational Stages (NCF-FS) based on the recommendations of the National Education Policy (NEP) 2020.  A leader in the K-8 education segment in India, OUP is one of the first solution providers to launch NCF-FS aligned series of schoolbooks, workbooks and blended products.
The newly designed series of blended products are based on the recommendations of NCF-FS for a seamless developmental continuum for children between the age groups of 3-8 covering Early Childhood Care and Education of the first three years and classes 1 and 2, with teachers as torch bearer of this change. Transitioning to the new curricular and pedagogical structure, the products are available in print and digital (blended) formats to be deployed by the partner schools in the upcoming academic session 2023-24.
Releasing India's first series of NCF-FS aligned solutions, Sumanta Datta, Managing Director, Oxford University Press India, said, "OUP has been instrumental in providing research and pedagogy based high-quality content to the learners. In the last eleven decades of our presence in India, OUP has been trusted for providing meaningful content, learning resources and for extending support to school teachers and parents to offer holistic learning. We welcome the National Curriculum Framework for the Foundational Stage (NCF-FS) and assure that our products would empower teachers and educators to implement the objectives of NEP2020 while incorporating 21st century skills of communication, critical thinking, creativity and collaboration through many of its features."
About the newly released blended solutions:
Oxford Advantage Little Champ is a blended product, available both in print and digital formats.  It follows theme-based approach to help children achieve foundational literacy and numeracy and build general awareness about their surroundings.  For beginners, and levels 1 and 2, Little Champ uses age-appropriate text and illustrations for visual appeal, audio-visuals and storytelling to introduce letters in a fun way, number rhymes for numeral recognition, augment-reality enabled colouring sheets, visual arts and more. Following NCF's five steps learning process Panchaadi, OUP's Little Champ is mapped to the five domains of physical development, socio-emotional and ethical development, cognitive development, language and literacy development.
The interactive training series My Learning Train introduces teachers to Kinolearn and Kinophonics activity-based methodologies developed in India by the author Sonia Relia.  Using easily accessible resources across different regions, this series brings treasure bogies of activities, resource books, workbooks, stories, rhymes, folk tools, rhythms and music, art, games, templates, extended story banks with bilingual stories, flashcards, boardgames, worksheets, finger puppets, posters and much more that help children to comprehend and develop skills across all learning domains and learning styles. It focuses on inherent skill development and learning-by-doing and uses activities to introduce concepts and reinforce learning.
OUP also recently revised its bestselling Mathematics series

–

New Enjoying Mathematics to cover all five levels of the Foundational Stage (3 years of pre-primary, along with grades 1 and 2). The series covers all maths-specific competencies listed in the NCF for the foundational stage.  The series author Aashalata Badami deploys ELPS method (E-experience with concrete objects, L-language, P-picture, S-symbol) for concept-building and incorporates an activity-oriented approach, which aims to remove maths phobia from the minds of young learners. The series emphasises on the cognitive, creative, and physical development of children, using a variety of tools to connect ideas with their immediate world and interests.
The National Curriculum Framework for Foundational Stage (NCF-FS), released in October 2022 marks a paradigm shift in our understanding of education.  It sets clear guidelines towards play and activity-based learning rooted in Indian ethos. NCF-FS recommends a seamless developmental continuum for children between the age groups of 3-8 covering early childhood care and education for the first three years and classes 1 and 2, with teachers as torchbearers of this change.
***
About Oxford University Press
Oxford University Press (OUP) is a department of the University of Oxford. It further affirms the University's objective of excellence in research, scholarship, and education by publishing worldwide. OUP is the world's largest university press with the widest global presence. It publishes in many countries, in more than 40 languages, and in a variety of formats – print and digital. OUP products cover an extremely broad academic and educational spectrum, and it aims to make content available to users in a format that suits them best.
OUP celebrates 110 years of its presence in India. Branching out from publishing – OUP India has emerged as an integrated education services provider.  OUP products cover an extremely broad academic and educational spectrum; publishing for all audiences – from pre-school to secondary level schoolchildren; students to academics; general readers to researchers; individuals to institutions.
Learn more about OUP at www.india.oup.com