Manav Rachna Educational Institutions Join Hands with International Baccalaureate (IB)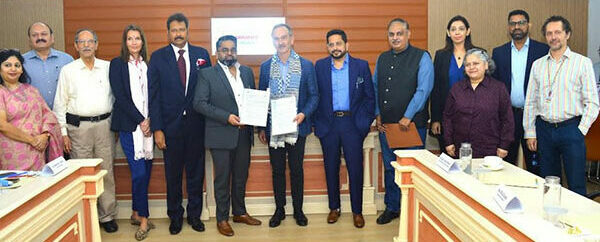 This partnership aims to establish the IB continuum curriculum (PYP, MYP, DP and CP) in schools, implement the IB's Career-related Programme (CP) in Manav Rachna group of Schools, enable CP students to enrol in the two local universities – Manav Rachna (MRU) and Manav Rachna International Institute of Research and Studies (MRIIRS) – and establish a Centre for Advanced Learning. The Centre for Advanced Learning will offer the IB Educators Certificate, intended for aspiring educators who seek to acquire the knowledge and skills required to deliver the IB framework effectively and proficiently. The newly launched Centre is dedicated to providing world-class training to IB educators, making Manav Rachna Group the first-ever institution to offer such training in the region.
The IB Leadership Team was represented by Dr. Amy Parker Dixon, Director of Marketing and Communications and Mr. Haif Bannayan, Global Director of Business Development, Mr. Mahesh Balakrishnan, Development and Recognition Manager for India and Nepal, and Mr. Shashikant Vishwakarma, Development & Recognition Associate Manager for India.
The collaboration with the IB represents a shared commitment to providing holistic education for all students, expanding access to IB programmes and offering professional and training development opportunities and resources for educators. The MoU was signed in the presence of Dr. Prashant Bhalla – President, MREI; Dr. Amit Bhalla – President, MREI; Prof (Dr.) Sanjay Srivastava – VC, MRIIRS; Prof (Dr.) I K Bhat, Vice Chancellor, MRU; Dr. Sangita Banga, Pro Vice Chancellor, MRU; Ms. Rashima V Varma, Director, IB Schools; Prof (Dr.) Gauri Bhasin, COO & Executive Director, Admissions & Marketing; Mr. Rajiv Kapoor – Managing Director, MREI; Ms. Ritu Dubey – Head of School, IB at MRIS Sector 14; Mr. Emanule Pesoli – Head of Academics, IB at MRIS Sector 14 and Ms. Sunitha Nambiar – CEO Kunskapsskolan Eduventures Pvt Ltd.
Mr. Haif Bannayan, stated, "It has been a pleasure visiting the campus and being welcomed by Manav Rachna. It's wonderful to see the group of institutions behind the Manav Rachna International Schools and to know about their achievements. I feel the IB continuum fits beautifully as a piece of the puzzle in providing education. We are very excited about this MoU and look forward to further collaboration."
Dr. Amy Parker Dixon, also shared, "It is wonderful seeing how our values and ambitions align. We place a strong emphasis on the well-being of students and taking a holistic approach to learning, and we have found the same at Manav Rachna."
Dr. Prashant Bhalla affirmed the partnership, stating, "This collaboration will strengthen the efforts and initiatives that we at Manav Rachna have undertaken through various education programmes in a multitude of verticals. IB has given the much-needed global perspective to the learners who prepare for education and career across the world."
According to Dr. Amit Bhalla, further representing Manav Rachna schools "Our focus has always been on the holistic growth of every learner and with this MoU with the IB, excellence in education will take a new shape at Manav Rachna, taking learning one notch higher. This collaboration will open the doorway for IB learners to get industry-aligned education at Manav Rachna."
This MoU will benefit all the Manav Rachna International Schools and Kunskapsskolan Schools that are a part of the MREI tree.
Mr. Mahesh Balakrishnan further expounded, "It's wonderful to see what Manav Rachna has been doing in the domain of sports, teaching-learning in the government schools of Haryana, and in the culinary space. There are vast opportunities for industry-aligned education for the students here and we are happy and excited about IB students coming to Manav Rachna."
International Baccalaureate Experiences 31% Surge in Authorized IB World Schools Across India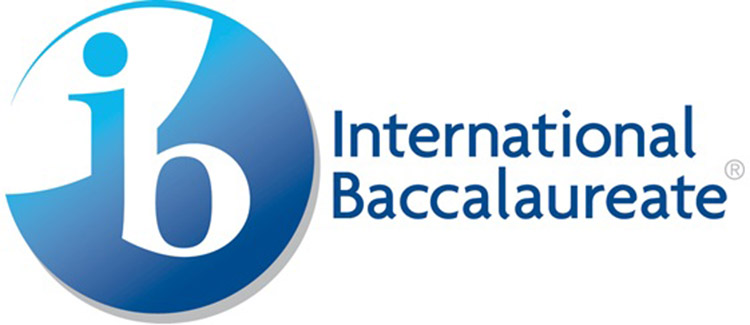 The International Baccalaureate (IB), a global educational foundation headquartered in Switzerland, reports substantial growth over the past five years in India. The surge, amounting to a 31% increase in authorized IB World Schools, reflects the growing preference for IB programs among schools nationwide. According to Haif Bannayan, the Global Director of Business Development at IB, the organization offers four comprehensive programs for students aged 3-19: the Primary Years Programme (PYP), Middle Years Programme (MYP), Diploma Programme (DP), and Career-Related Programme (CP).
As of 2023, there are now 226 authorized IB World Schools across India, collectively delivering 378 authorized IB programs. This breakdown includes 138 schools offering PYP, 59 schools providing MYP, 155 schools delivering DP, and 26 schools offering CP. However, the current distribution of IB World Schools remains concentrated in metropolitan areas like New Delhi, Gurugram, Mumbai, Kolkata, Bengaluru, and Chennai.
To address this imbalance and make IB education more accessible and affordable nationwide, the Delhi Board of Secondary Education (DBSE) collaborated with IB as part of Delhi's educational reforms under Arvind Kejriwal. In August 2021, they signed a Memorandum of Understanding to introduce IB programs in 30 government schools in Delhi. This initiative aims to encourage more schools to adopt the IB curriculum in the future.
Recognizing the evolving educational landscape in India, IB is actively collaborating with Indian institutions and educational authorities to extend its framework to students from diverse backgrounds and regions. Haif Bannayan expressed eagerness for ongoing dialogues with leaders to facilitate the delivery of high-quality, globally-oriented education to an even greater number of students.
The Diploma Programme (DP) offered by IB stands out globally, consistently aligning with or surpassing international standards, as indicated by the DP Country Alignment Study 2023. The study emphasizes the adaptability of DP courses to diverse national contexts, showcasing their seamless integration. Furthermore, it underscores the meticulous crafting of DP curricula to facilitate substantial depth and breadth of learning, illustrating their rigor and comprehensive educational value.
Bannayan highlighted the IB's acclaim for its emphasis on languages and global principles, coupled with a consideration of students' cultural backgrounds. This approach fosters a profound comprehension of the world, shaping graduates into multilingual thinkers poised to make a positive impact on a global scale.