Meet the Youngest Indian to build a crypto software in the US
Arnav was declared the youngest Indian to build accounting software for digital currency in the US at 21 years of age.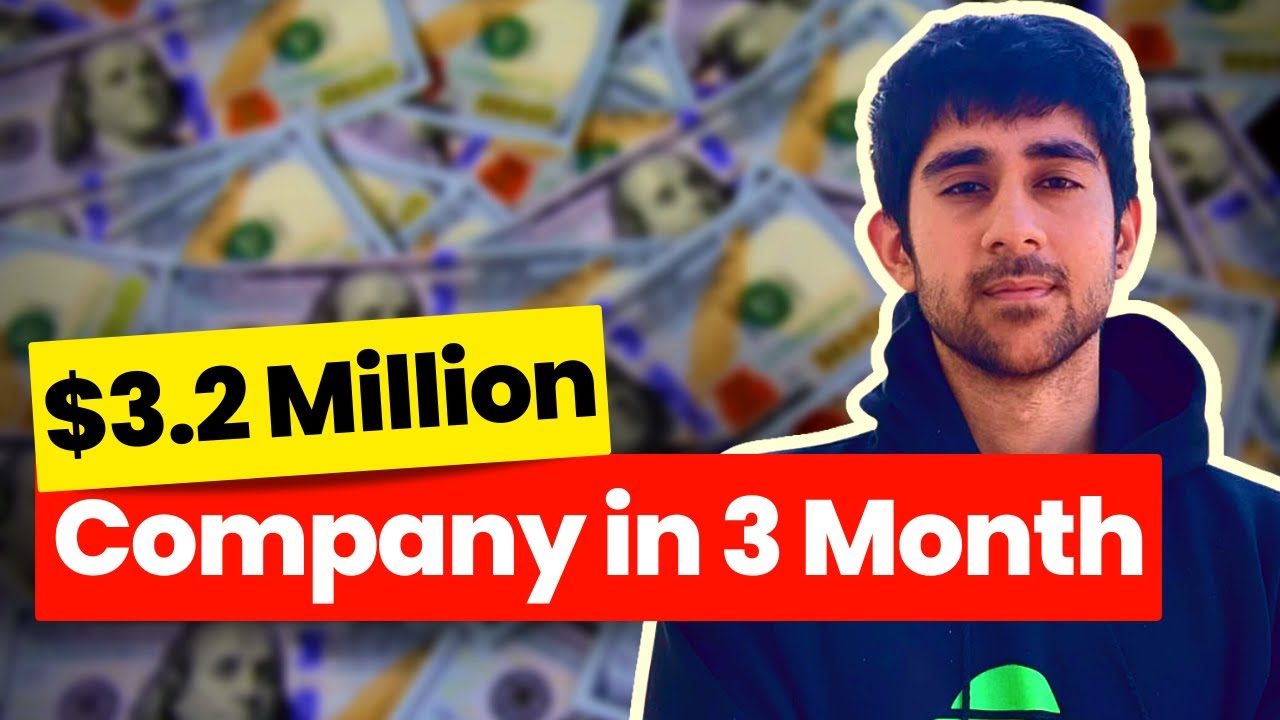 Arnav Bathla, a young entrepreneur from Jalandhar has made waves in Silicon Valley with his innovative start-up. His success story is an example for all aspiring entrepreneurs who are looking for opportunities to make it big in the tech world. After he dropped out of college and moved to the US with a one-way ticket, Arnav was declared the youngest Indian to build accounting software for digital currency in the US at 21 years of age.
Arnav is the founder and CEO of Coinbooks, a San Francisco-based Web3 startup, building accounting software designed for crypto-native organizations. The company, which Arnav calls "Quickbooks for crypto," has now raised a total of $3.2 million with support from world-class investors like Lattice Capital, Founders, Inc., and Multicoin Capital. The company was also accepted into Silicon Valley's Y Combinator program participating in the summer 2022 batch.
In an interview with Forbes Digital, Arnav said that ever since he was 13 years old, he was always fascinated by computers and technology. He was then inspired by the stories of Mark Zuckerberg and Steve Jobs to create a product of his own that will impact billions of people all over the world.
The idea of Coinbooks came with the vision to make it easier for businesses to manage their finances without having to worry about complex calculations or tedious paperwork. Arnav achieved this by leveraging blockchain technology and creating a secure and reliable platform for businesses to track their financial data with ease. The features of the software include decentralized governance, smart contracts, tokenization, asset management, security tokens, digital asset exchange integration, and more. These features are designed to provide businesses with the tools they need to make informed decisions and ensure compliance with regulations. The businesses can be sure that they are operating at peak efficiency while also ensuring that their customer's data is secure.
In a statement given to The Block, the 21-year-old CoinBooks founder said, "Existing accounting platforms integrate with your bank account. DAOs and crypto companies use wallets for their crypto transactions. This means they have to manually copy-paste transactions onto existing platforms to track their crypto."
Additionally, the software provides users with the ability to set up automated rules for trading and investing in cryptocurrencies. This makes it easier for users to stay on top of the ever-changing crypto markets and make informed decisions about their investments. Coinbooks is currently building the fastest accounting software for crypto-native organizations and already has customers like Layer3, ThirdWeb, and Pointer. The company has also established partnerships with bookkeeping and tax preparation companies like Fondo, Metacounts, and Electrafrost.
Arnav has also won one of the most prestigious awards at NASA Ames Space Settlement Contest and Recognition of Excellence with Distinction (three times consecutively) for the presentation of the Space Settlement Design at the International space conference by NSS(National Space Society).
In an interview, his proud parents shared, "The fact that our son's work has got acknowledged today by major investors of Silicon Valley as one of most innovative professionals brings us a great sense of satisfaction. He was a student at Apeejay School here before moving to United World College, Pune. He remained a winner of the NASA Space Settlement Contest three times consecutively for his presentation of the Space Settlement Design at the International Space Conference by the National Space Society."
"He has worked on some of the most prestigious assignments in the fields of economics, stock marketing, and computer science. He has even been accepted into On Deck, a community of ambitious builders. He started by building side projects, one of which became the top-ranked product on Product Hunt (a space to vote on products). Our son's unique experience, global perspective, strong academic credentials, and record of achievements in the field makes us feel so proud of him," they added.
Arnav envisions a world where everyone pays in crypto and that a decade from now, every company that transacts in crypto will use Coinbooks.
Teacher Warriors 2022: Guldasta, bouquet of hope and education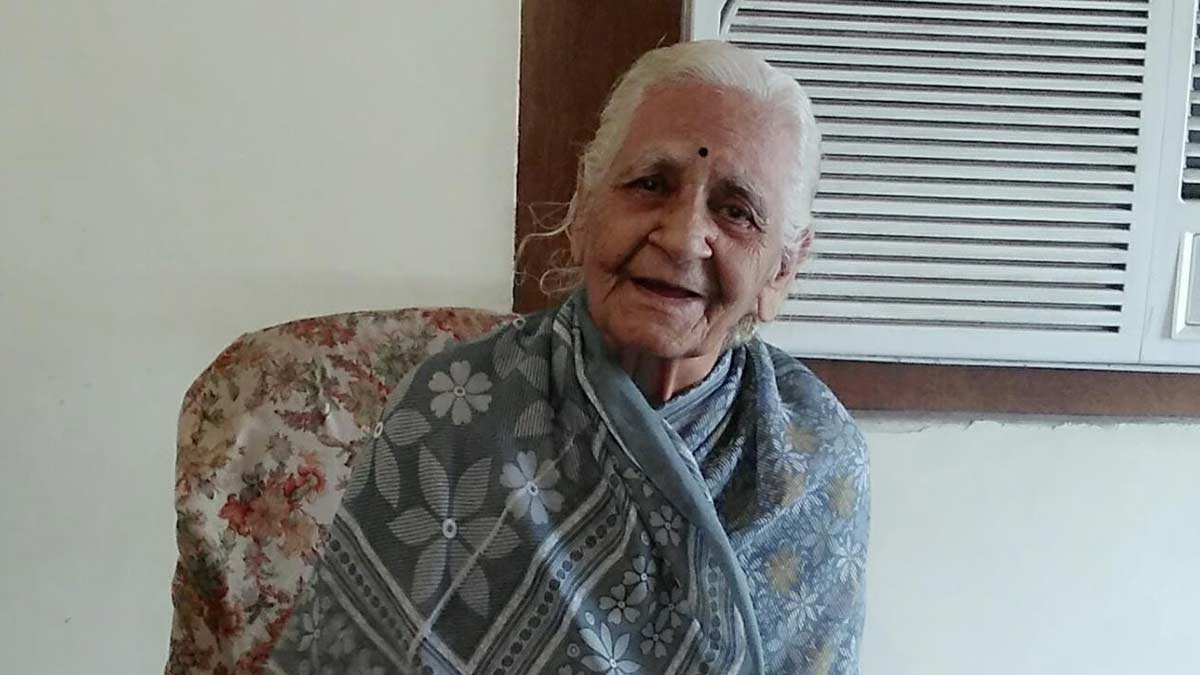 In the summer of 1993, a couple had just retired as teachers and were on their way to Madanpur Khadar. It was a small village only a few kilometers away from the center of Delhi. This short trip was necessary to brainstorm ideas for all the newfound time on their hands. One day, while exploring the village, they realized that there were no schools around for the children. Some did go to study in the city but, most of them spent time at home. Not a single girl in the village was enrolled in any school and neither were the parents interested. By the end of their visit, they had found a purpose that would not only keep them busy but also transform the lives of children in the village. This is the story of Guldasta, a school-cum-learning center for underprivileged children. The school was founded by Vimla Kaul and Prof. Hari Mohan Kaul in 1995.
"We named it Guldasta because we wanted it to be a bouquet of underprivileged children's hopes, dreams, and aspirations of a brighter future and better life ahead," she said. Vimla Kaul started her journey as a teacher of History in 1969, at St. Joseph's Convent School in Kalimpong, Darjeeling. She turned her passion for teaching into her profession and now, at the age of 87, she still goes to school to teach and learn.
Challenges along the way
When Vimla and her husband visited the village, they were not satisfied with the living conditions of the children. "We saw children; big, small, naked, semi-naked, loitering in the Sun, doing absolutely nothing," she said. "Education has the power of bringing a change, and that is why we decided to open a school that not only taught language and subjects but, also life skills," she added.
Getting students to join the school was not easy. Vimla had to argue with a myth that was stuck in the parents' heads – girls did not need education. Girl children contribute over 20% of total work at home. India's constitution guarantees free primary school education for both, boys and girls, which has now been changed from 14 years to 18 years. This has been repeatedly reconfirmed but not many can use the opportunity. The literacy rate of women in rural areas is still low where six out of 24 states only have 25 percent, of literate women. However, Vimla's efforts did not go in vain because for the first time, the girls of the village were seen going to school.
Guldasta also battled several challenges. Since it was a small school that was following an unconventional method of teaching, the location of the school would shift now and then. The couple shifted the school to their colony in Sarita Vihar where about 200 students enrolled. Just when they were getting started, an angry resident, bothered by this initiative, threatened to go on a hunger strike if the school was not shifted from the area. She was torn between the choice of closing the school or moving to another location. The classes continued for another 12 years in a garden near but, outside the colony. Professor Kaul passed away in 2009. Since then, she has been working for both of them. She also opened her NGO Vasundhari Society for Social Action to support Guldasta.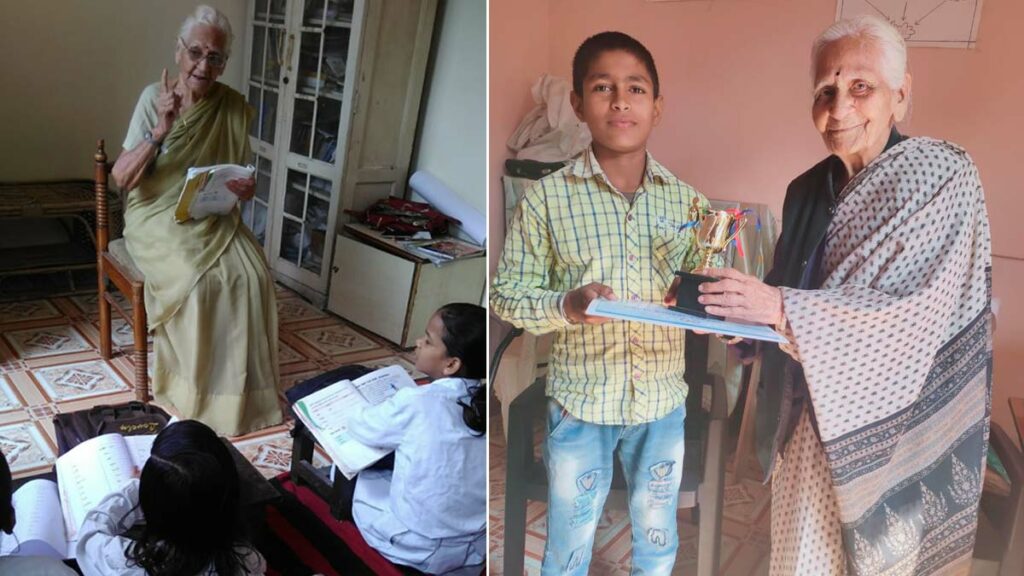 In a report by ASER, it was found that less than 20 percent of students in India could access education during the pandemic. "It was a challenge to keep in touch with the students when we were forced to close the school during Covid-19. We hosted small functions at school whenever we could, like Children's Day celebrations and Christmas celebrations to keep their spirits high. All the students joined back as soon as the situation improved," Vimla said.
Over 1.5 million schools across India closed down due to the pandemic. Monetary support came to a halt for many. Guldasta was being funded by the Malviya trust for over eight years; they had also provided a four-room apartment space for the students to study. However, during the pandemic, the school lost its support and has been running on Vimla's personal funds ever since. A donation link was set up which helps now and then.
Innovative method of teaching
Vimla's teaching experience gave her a close insight into the techniques that were being followed in schools. "Government schools follow a no-detention policy and the students often fail to grasp what is being taught to them. As a result, we have many teenagers studying with junior-grade students because they are unable to construct basic sentences in English or Hindi," she said. "We accept all students that come to study in our school but, we do conduct an entrance test to evaluate the standard of the child. We also hold the students back if they are not performing well in their annual examinations because our goal is to teach them thoroughly, not just for the sake of it," she added. The school is for students from kindergarten to grade 4, they are later enrolled in government schools nearby.
Students are taught English, Science, Math and Social studies, Geography, and General Knowledge at Guldasta. The teachers at the school are girls from the village who were given proper training before being appointed. The school also engages in extra-curricular activities like yoga, dance, and drill, to ensure the overall development of the children. The NGO runs tailoring classes, basic computer courses, dance, and henna application classes. There are frequent workshops for candle-making, dyeing, and embroidery, all free of cost. Many of her students are invited to Heena ceremonies at weddings and during festivals. There is also a two-day camp during festivals in Sarita Vihar for henna application. The girls keep their total earnings from it and donate a part to the NGO. Over the years, the number of girl students has crossed that of boys and Vimla encourages females to join the school.
Pat on the back
In 28 years of Guldasta, the school has touched many young lives by educating, grooming, and equipping them with life skills. "Our children are not only degree-qualified but also well-settled, earning and living a good life, better than their parents, and that's quite an overwhelming and rewarding feeling for me," Vimla said when asked about her achievements.
"One must have a lot of conviction and confidence when they are around children. The children draw strength from the hard work of their teachers. One must be very soft with children because they already feel discarded," Vimla said in her message for educators who are following the same path as her. "After all these years, I still have parents who tell me that I am not doing the right thing by educating their daughters. This thinking is very difficult to change and therefore, must always be challenged. Girls deserve just as much respect and equality as boys in society. As teachers, it is our duty to help them realize the importance of education, no matter how many times we have to repeat ourselves," she added.
Call for action
Age is just a number and Vimla Kaul stands true to the statement. When most people retire into oblivion, she continues to invest her time in the field of education. She is all set to release her autobiography and looks forward to the new achievements of Guldasta and her students.

Guldasta seeks funds to maintain its school in the post-pandemic era. The donation link can be found on their website. We urge the readers to visit their website and reach out to the members to contribute and engage in this cause for change.