Metaverse-Powered Learning: Shaping the Future of Education
This lifelong, deep, transferable learning is provided by the Metaverse, a hybrid, guided play environment that could be the school of the future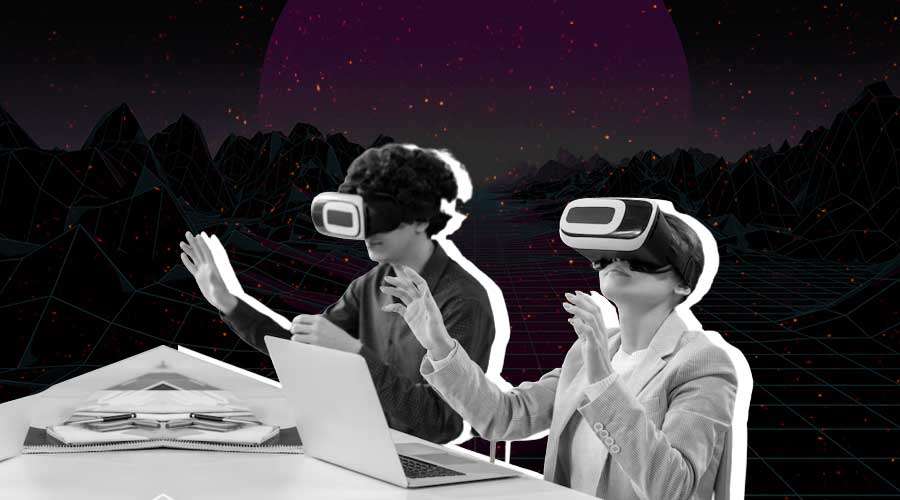 A network of 3D virtual worlds centered on social interaction is known as a metaverse. It is frequently described as a hypothetical version of the Internet as a single, universal virtual world that is made possible by the use of virtual and augmented reality headsets in futuristic and science fiction works. The metaverse is typically thought of as a graphically rich, somewhat realistic virtual environment where people can work, play, shop, and socialize. It represents a highly interactive three-dimensional virtual world where users can engage in a "Second Digital Life" with digital avatars, explore the virtual worlds, and interact with one another.
To connect all worlds, the future metaverse will extensively support augmented and virtual reality, artificial intelligence, and connectivity. Anyone will be able to create a space on an interoperable multiplatform and join a user-generated global community where they can share their games or products with the rest of the world in its most democratic form. The G5 internet speed should allow for this.
Well-Worn Principles of Education Integrated with Technology
The fundamentals of how kids learn hold whether they are applied in schools, video games, or public places like bus stops, parks, or even the metaverse. To take advantage of these new opportunities as technology develops and creates new immersive and fantastical worlds, we must change the way we educate children and prepare teachers. When education and technology develop at different rates, technology instead of educators defines what is a legitimate educational opportunity. When "educational" apps were made accessible for use on adult-targeted smartphones and tablets, this is largely what transpired. Because the metaverse infrastructure is still being developed, today's researchers, educators, policymakers, and digital designers have the chance to set the course rather than getting sucked into the undertow. If we are to fully realize the potential of the metaverse as a 3D, global, interconnected, immersive, and real-time online space, new methodologies are required to integrate augmented and virtual reality (VR) experiences with the real world,
This provides a way to use established principles from the study of what and how children learn to direct the development of new educational technology, bringing best practices in education into the metaverse. We also make suggestions for how the design of this new area might go wrong. Ultimately, we challenge those who are developing educational materials for the metaverse to collaborate with educators and scientists to make sure that kids have authentic human social interaction while navigating virtual spaces, that kids' agency is supported while they explore these spaces, and that there is a genuine focus on diversity in the representation and access to what is created.
Transforming Learning Through Immersive & Interactive Interfaces
Students today grow up with internet-connected devices at home and in the classroom, which alters how they learn. Future educational technology will revolutionize learning by providing teachers and students with a wide range of new tools. Despite its unfortunate nature, the pandemic undoubtedly provided opportunities for the digitalization of education. The metaverse can connect the real world and the virtual world using blockchain technology, augmented reality (AR), and virtual reality (VR). As a result, its applications may be limitless. The future of education may be one of the many applications of the metaverse. Technology's remote capabilities combined with constantly evolving digital possibilities have the potential to significantly alter how students learn in schools.
The metaverse requires the development of new technologies for its execution, ranging from conducting entirely digital events with large student attendance. These metaverse tours offer students immersive and interactive experiences that can greatly enhance their learning experiences. A virtual tour for students can come as close as any simulation to replicating seeing the Taj Mahal, the Great Pyramid of Giza, or the Louvre Museum in person. Without leaving their homes, students can interact, co-create, collaborate, and share multimedia content with peers from other nations. Depending on their opinions and cultural backgrounds, students can share their personal experiences. By exchanging ideas and learning about the cultures of their international classmates, they can develop their ability to understand and respect cultural differences. This will encourage immersive learning outside of the classroom settings while also promoting cultural diversity among students. A significant portion of the metaverse makes learning through augmented reality seem like such fun that students would be interested in the idea.
Fostering Joyful Learning in STEM
Learning should always be fun because children learn best when they are motivated by joy. Using the principles of being active, engaged, meaningful, socially interactive, iterative, and joyful, we created the term "playful learning" to describe how children learn through both unstructured and structured play.
However, there is one more step that must be taken for these apps to be truly educational. Learning occurs most effectively when the playful activity has a clearly defined learning objective, whether it be in STEM (science, technology, engineering, and math), literacy, or "learning to learn" skills like memory, attention, and flexible thinking. Learning is most enriching when it is joyful.
Developing Futuristic Skills
The ability to master a variety of skills, or what the Brookings Institution refers to as "skills for a changing world," will be necessary for success in the workplace of the future. These skills, including collaboration, critical thinking, and inventive creativity, broaden our definition of success beyond core academic subjects like reading and math.
The focus on material that can be measured and tested the easiest has captivated educational products and classrooms. While a foundation in math and reading is unquestionably important for children, much more is needed to prepare them for the workplace of the future. The outcomes such as content, communication, critical thinking & confidence, are based on the science of learning and are supported by a wealth of research. Collaboration or social interaction serves as the cornerstone for a related set of skills.
This lifelong, deep, transferable learning is provided by the Metaverse, a hybrid, guided play environment that could be the school of the future. However, the interaction is inherently social, involving real people and real, moment-to-moment, emotionally charged interactions. It is critical to consider the importance of the teachers in this experience.  It is our responsibility to explain how participation in this never-ending virtual universe adds to rather than detracts from education, and how it can preserve the essential social-interactive elements that are fundamental to how people learn.
Synthesis of Virtual content and Critical thinking Equals Creative Innovation
The metaverse is merely a context—an immersive one—that can, in theory, bring the best of digital technologies to bear on education if and only if done correctly, with learning science and real children in mind. Analyzing the options, it becomes evident that playing games or engaging in other activities in the metaverse has the potential to be active rather than passive. In this area, kids can engage in both "physical" and "mental" exploration.
Creative innovation—the synthesis of virtual content and critical thinking—allows students to use what they know to create something new and develop innovative solutions to current and future challenges. Play directly supports language and artistic innovation. Furthermore, because play fosters curiosity and exploration, it also fosters creativity, which can and should be viewed as a valuable asset in any job. The third-most crucial employment skill, according to the World Economic Forum, is creativity. Creative innovation in today's dynamic world requires all of the 21st-century skills of collaboration, communication, adequate content knowledge, and the capacity to engage critically with that content by making connections between virtual and actual experiences. Children's creativity allows them to create something new from those connections—original solutions to problems.
In the metaverse, the question of meaningfulness should be easily resolved. Indeed, the realities that one can inhabit can build a mental web that supports profound transferable learning if they are well connected to the child's real or imagined world.
This technology has the potential to transform education by streamlining record keeping and sharing, improving security and trust, simplifying the hiring process, and giving students lifetime ownership of their academic records.
Thus, incorporating these into an academic curriculum will not only give our nation's youth more opportunities, but will also create a framework that is efficient, affordable, and easily accessible to all strata of society, allowing for greater global outreach and enhancing the learning experience for all students.
About the Author – Vijisha Sahoo, Advisor, Tech and Innovation, SAI International Education Group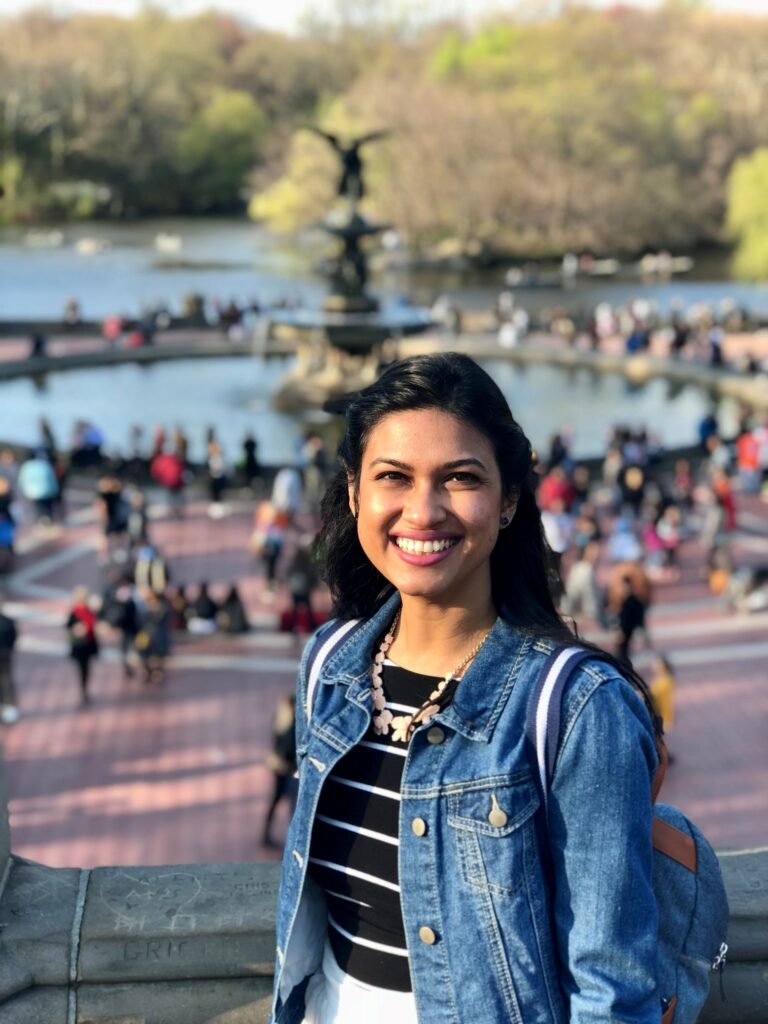 World Tourism Day 2023: The Career Prospects in the Field of Tourism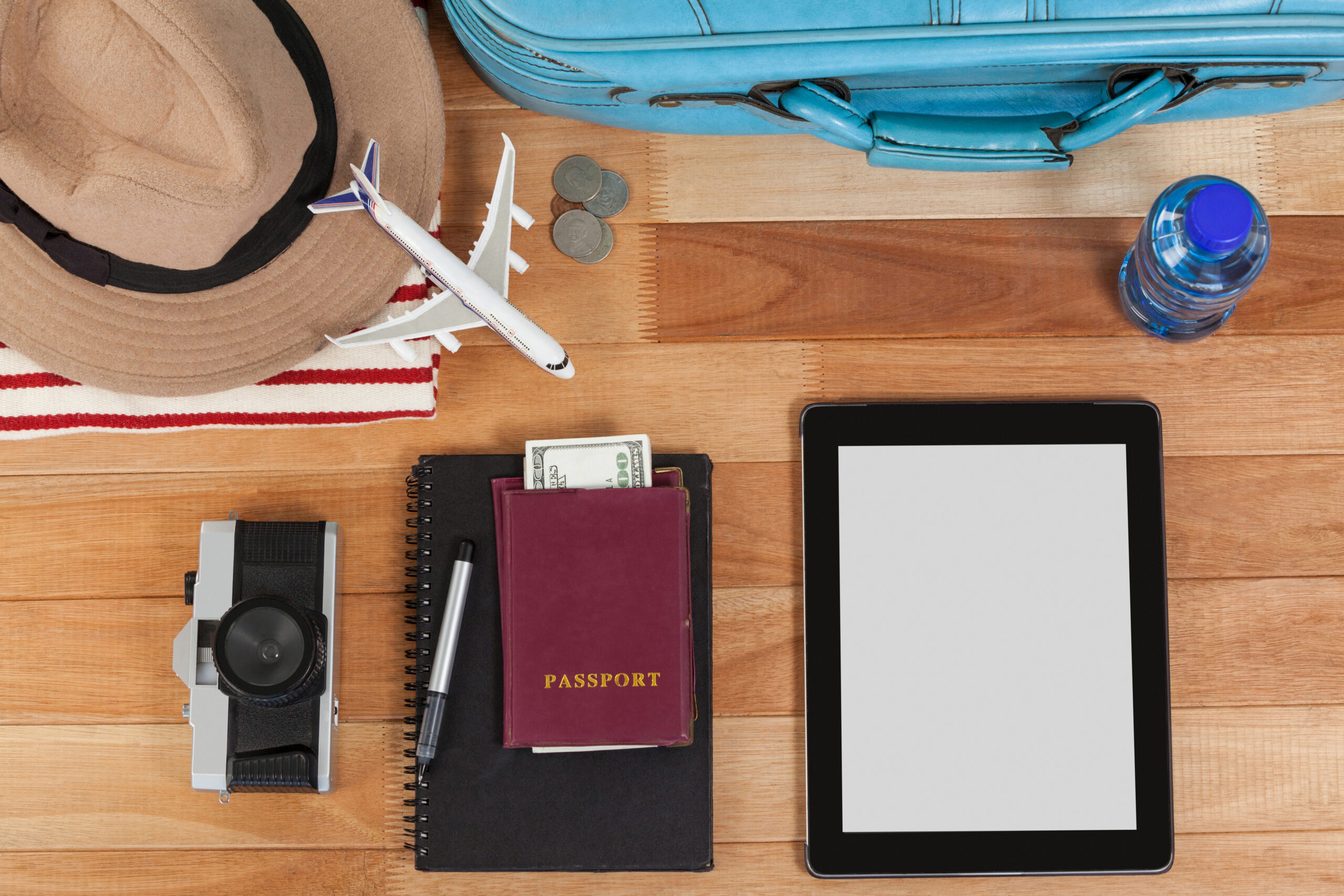 As we celebrate World Tourism Day 2023, it's time for school graduates to embark on a journey that goes beyond the familiar horizons of textbooks and classrooms. This is a journey that explores the educational perspective of tourism, unveiling the skills required and the plethora of career opportunities available in this dynamic field. India's travel and tourism industry is poised for center stage in the coming years, and the prospects for students have never been brighter.
A Glimpse into the Growth of Tourism:
In 2021, India's tourism sector wasn't just a contributor; it stood as a powerhouse, constituting a significant 5.8% of the country's GDP and providing employment for a remarkable 32.1 million people. This resurgence followed a tumultuous 2020 marked by the devastating impacts of the COVID-19 pandemic.
What's more exciting is that India's tourism sector is poised for sustained growth, with a projected compound annual growth rate (CAGR) of 13% during the period from 2019 to 2023. By 2023, it's expected to reach an impressive ₹32.05 lakh crore (US$450 billion). Furthermore, the sector is on track to create an astonishing 52.3 million jobs by 2028, accounting for 8.1% of the nation's total employment.
Moreover, India's tourism sector is anticipated to benefit from consistent hiring in other sectors such as financial services, technology, FMCG, and property and construction in 2023, providing diverse opportunities for aspiring professionals.
Educational Avenues in Travel and Tourism:
The journey toward a rewarding career in travel and tourism begins with education. Numerous institutions offer a broad spectrum of courses tailored to the industry's diverse demands. These educational pathways encompass Bachelor's and Master's degrees, diploma programs, and even flexible distance learning options.
Here are some popular courses for undergraduate and postgraduate education in tourism in India:
Undergraduate Courses:
BA in Tourism Administration: A three-year course covering various aspects of tourism management, including tourism planning, marketing, operations, finance, and human resource development. It also provides exposure to the cultural, social, and environmental dimensions of tourism. Some institutions offering this course include Christ University, Bangalore, Jamia Millia Islamia, New Delhi, and Amity University, Noida.
BA in Tourism Studies: A three-year course focusing on the theoretical and practical aspects of tourism, including tourism geography, tourism products, tourism policy, tourism development, and tourism research. It also offers electives in areas such as adventure tourism, heritage tourism, and eco-tourism. Institutions offering this course include Indira Gandhi National Open University, New Delhi, Madurai Kamaraj University, Madurai, and Aligarh Muslim University, Aligarh.
Bachelor of Tourism Management (BTM): A four-year course providing comprehensive knowledge and skills in tourism management, such as tourism marketing, operations, finance, law, and entrepreneurship. The course also includes industrial training and project work in the tourism sector. Some institutions offering this course include the University of Calicut, Malappuram, Kurukshetra University, Kurukshetra, and the University of Kashmir, Srinagar.
Com in Travel and Tourism Management: A three-year course combining core commerce subjects with specialized topics related to travel and tourism, such as travel agency management, tour operations, airline ticketing, and tourism economics. It prepares students for careers as travel consultants, tour managers, and tourism officers. Some institutions offering this course include St. Joseph's College of Commerce, Bangalore, Symbiosis College of Arts and Commerce, Pune, and Loyola College, Chennai.
Sc in Hospitality and Hotel Administration: A three-year course covering various aspects of hospitality and hotel management, including food production, food and beverage service, front office, housekeeping, and hotel engineering. The course also provides practical training and exposure to the hospitality industry. Some institutions offering this course include the Institute of Hotel Management, Catering and Nutrition, New Delhi, Welcomgroup Graduate School of Hotel Administration, Manipal, and the Institute of Hotel Management, Mumbai.
Postgraduate Courses:
Master of Tourism Administration (MTA): A two-year course offering advanced knowledge and skills in tourism administration, such as tourism policy, planning, marketing, finance, and research. It also offers specializations in areas like tourism product development, destination management, and human resource management. Some institutions offering this course include Banaras Hindu University, Varanasi, Pondicherry University, Pondicherry, and Himachal Pradesh University, Shimla.
Master of Tourism and Travel Management (MTTM): A two-year course focusing on managerial and operational aspects of tourism and travel, including operations, marketing, finance, and law. It includes field visits, internships, and project work in the tourism and travel sector. Some institutions offering this course include the Indian Institute of Tourism and Travel Management, Gwalior, Kalinga Institute of Industrial Technology, Bhubaneswar, and Amity University, Noida.
Master of Tourism and Heritage Management (MTHM): A two-year course exploring the connections between tourism and heritage, including heritage tourism, cultural tourism, and eco-tourism. It covers heritage conservation, management, and promotion challenges in the context of tourism. Some institutions offering this course include the Central University of Gujarat, Gandhinagar, Central University of Rajasthan, Ajmer, and Central University of Karnataka, Kalaburagi.
Master of Hotel Management (MHM): A two-year course providing in-depth knowledge and skills in hotel management, including operations, marketing, finance, law, and entrepreneurship. It offers electives like hotel revenue management, quality management, and facility management. Some institutions offering this course include the Institute of Hotel Management, Catering and Nutrition, New Delhi, the Institute of Hotel Management, Bangalore, and the Institute of Hotel Management, Bhopal.
Master of Business Administration (MBA) in Tourism and Hospitality Management: A two-year course blending core business administration subjects with tourism and hospitality management, covering areas like business environment, strategic management, marketing management, and financial management. It prepares students for leadership roles in the tourism and hospitality industry. Some institutions offering this course include the Indian Institute of Management, Lucknow, the Indian Institute of Management, Kozhikode, and the Indian Institute of Management, Indore.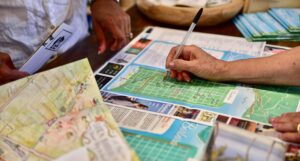 Expanding Opportunities in Sustainable Tourism:
The travel and tourism sector have the potential to reshape India's economic landscape, especially in the face of job losses in traditional sectors due to the rise of artificial intelligence (AI). It's not just about discovering new destinations; it's about unlocking a world of educational opportunities and fulfilling careers, all while contributing to our nation's economic growth.
The surge of Green Tourism and its positive impacts are becoming increasingly evident, particularly in South Asian countries. This practice encourages India and other nations to adopt best practices and learn from experiences in green tourism, including ecotourism, rural tourism, wildlife tourism, and adventure tourism. Through adaptability, we can address common challenges and opportunities in the tourism sector, such as climate change, digitalization, skills development, and destination management. Prioritizing job creation, income generation, and empowerment, while conserving and enhancing natural and cultural resources, is crucial for the future. By aligning with the principles and goals outlined in international agreements, destinations across the nation can work towards a future where India's natural beauty remains preserved for generations of travelers and opportunities to come.
As we celebrate World Tourism Day 2023, let's embrace the immense potential within the travel and tourism industry. Students possess a unique opportunity to be part of an industry that not only thrives but also actively shapes the future of our nation.
The statistics are compelling India's tourism sector is on a remarkable trajectory, and the future is brighter than ever before. So, pack your bags and prepare for an educational journey that could lead to a fulfilling and prosperous career in tourism.