Ministry of Education signs MoU with FIFA and AIFF
Union Education and Skill Development & Entrepreneurship Minister Dharmendra Pradhan signs MoU with FIFA and AIFF for implementing Football4Schools initiative in India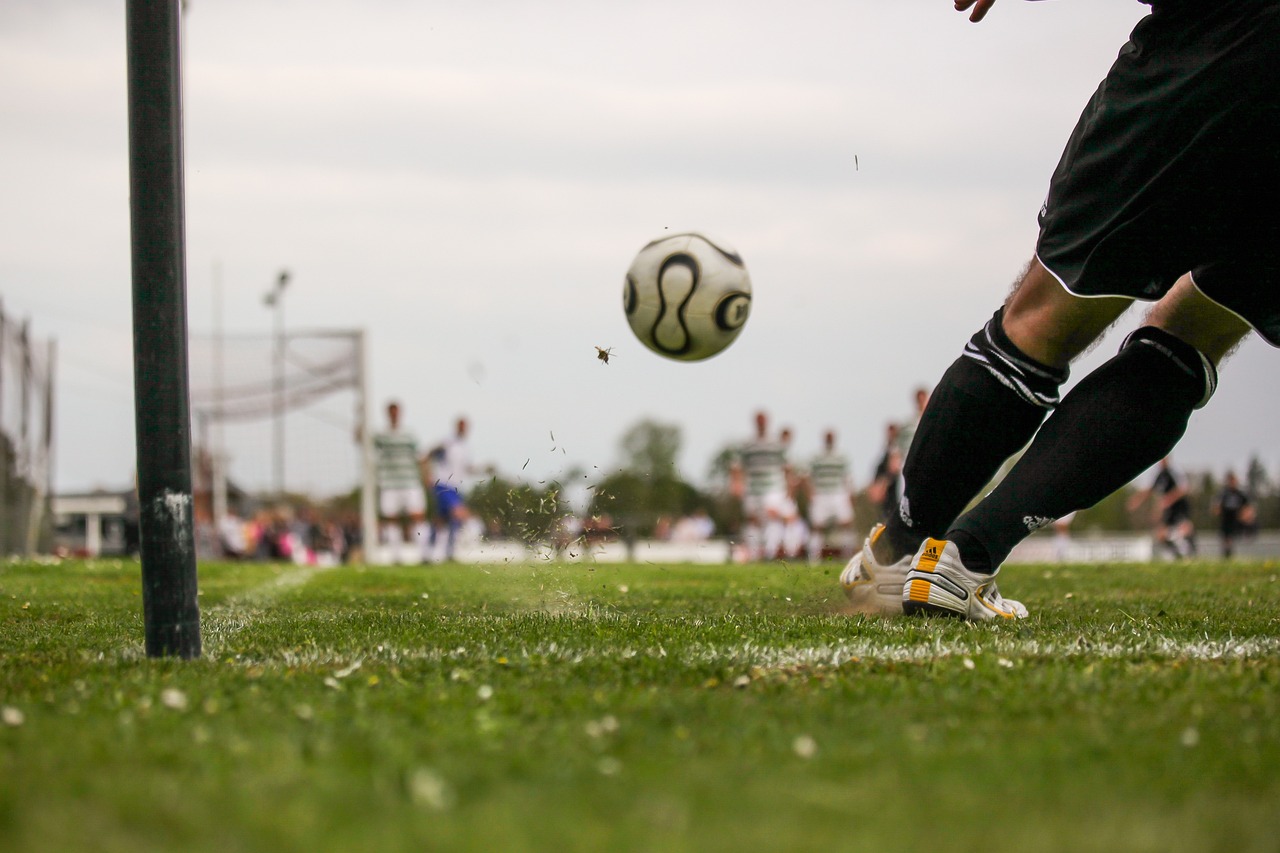 Union Education and Skill Development & Entrepreneurship Minister Dharmendra Pradhan, on behalf of the Ministry of Education, signed an MoU in Mumbai with FIFA and the All India Football Federation for the 'Football4Schools' initiative in India. FIFA President, Gianni Infantino and President, All India Football Federation, Kalyan Chaubey signed the MoU on behalf of respective organizations. Minister of State, Ministry of Home Affairs and Youth Affairs & Sports, Nisith Pramanik; Minister for School Education and Marathi Language- Maharashtra Deepak Kesarkar; Commissioner, Navodaya Vidyalaya Samiti Vinayak Garg & officials of All India Football Federation were also present on the occasion.
Speaking on the occasion, Pradhan said that sports has been given a place of pride in NEP 2020 and the Football 4 Schools program espouses the spirit of NEP2020. Sports has been given a place of pride in NEP 2020. Prime Minister Shri Narendra Modi has emphasised mainstreaming sports with education and Football4Schools program is a step towards translating Prime Minister Narendra Modi's vision of making sports a way of life as well as creating well-rounded citizens, he further added.
He expressed his happiness that FIFA, All India Football Federation, and the Ministry of Education, GoI through this MoU on the sidelines of U-17 WWC are collaborating together to promote football and also equip the young learners with valuable life skills.
Pradhan said that football is an immensely popular sport and the Football4Schools program uses it as a positive tool to inspire children and ensure their holistic development. He further said that 'Football4Schools' aims to empower 25 million young boys and girls in India through sports-integrated learning.
Benefits of Football for Schools Programme:
Empower learners (boys and girls) with valuable life skills and competencies
Empower and provide coach-educators with the training to deliver sports and life-skills activities
Build the capacity of stakeholders (Schools, Member Associations, and public authorities) to deliver training in life skills through football
Strengthen the cooperation between governments and participating schools to enable partnerships, alliances, and intersectoral collaboration.
GD Goenka's Shooting Championship 2023 to Honour the legacy of Abhinav Bindra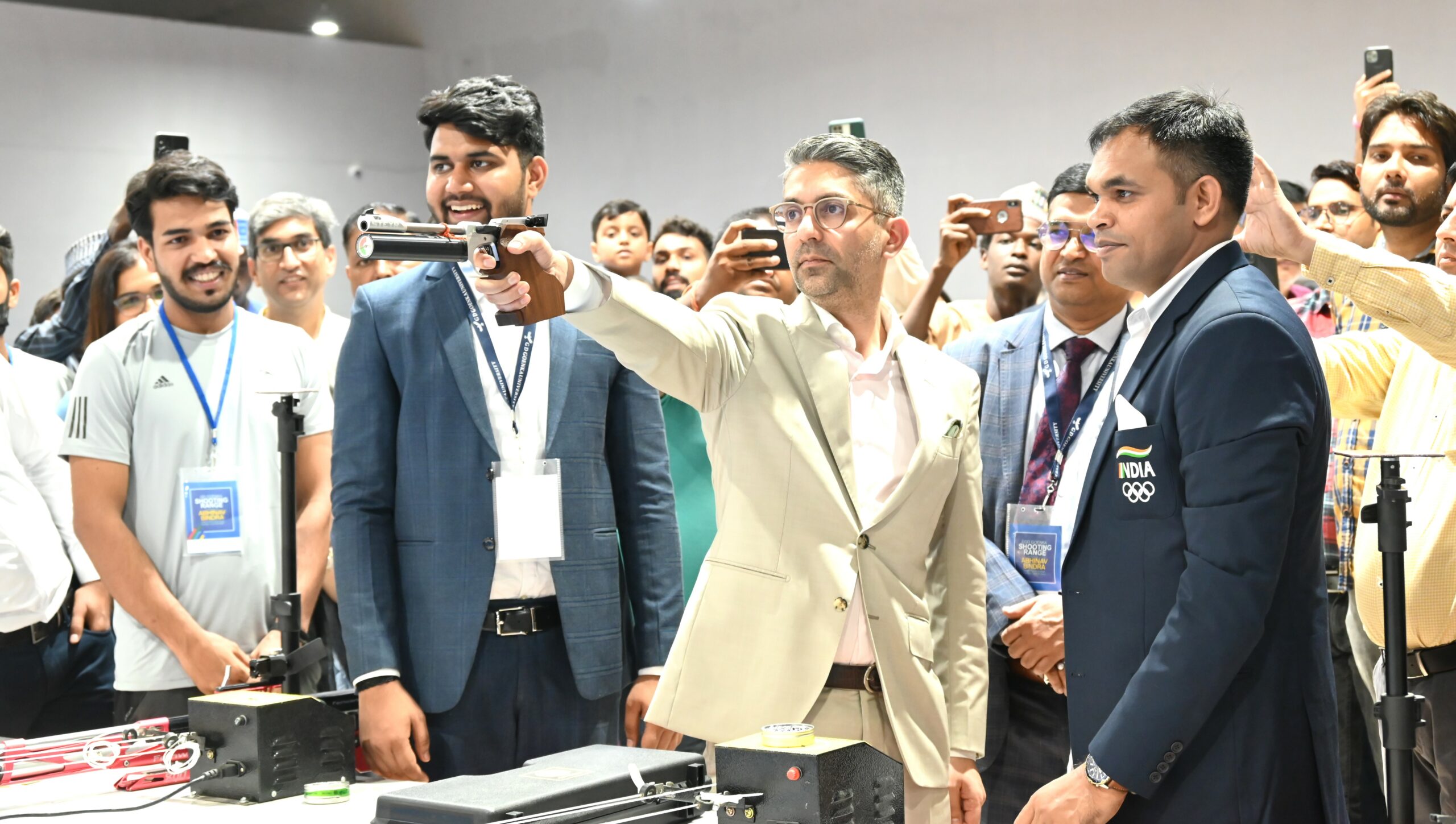 GD Goenka University is excited to introduce the inaugural Gayatri Devi Goenka Memorial Shooting Championship, a remarkable event that underscores the university's unwavering commitment to nurturing sports excellence and paying tribute to the exceptional sharpshooters from all corners of India. Set to be held from September 26 to September 29, 2023, at the GD Goenka Shooting Range featuring 25 professional lanes, this championship is poised to become one of the nation's most prestigious shooting competitions and will be conducted using Electronic Scoring Target System (EST).
This championship serves as a testament to promoting sportsmanship and fostering the talents of both emerging and seasoned shooters. With participation from over 500 competitors hailing from across India, the event promises to be a grand spectacle, celebrating the passion and precision of shooters who have honed their craft to perfection.
Notably, this championship holds particular significance as it pays homage to Abhinav Bindra, India's first individual Olympic gold medalist. The GD Goenka Shooting Range, dedicated in his honor in 2022, stands as a guiding light for aspiring shooters, offering world-class facilities and expert guidance to nurture their talents.
During the inauguration, Abhinav Bindra expressed his thoughts, stating, "I extend my heartfelt congratulations to GD Goenka for the remarkable facilities they have established and the emphasis they place on sports across their educational institutions. I am confident that the students will achieve remarkable success in various tournaments, but more importantly, they will imbibe the values that sports instill in us."
Nipun Goenka, Managing Director of GD Goenka Group, aptly remarked, "The Gayatri Devi Goenka Memorial Shooting Championship transcends mere competition; it's a celebration of the essence of sportsmanship, camaraderie, and unwavering dedication. We take immense pride in providing a platform for India's talented marksmen and markswomen to shine, and we firmly believe that this championship will serve as an inspiration to a new generation of shooting enthusiasts."