15 books written by teachers which will help you become a better teacher
Whether you're a newbie looking for tips and advice or a veteran teacher seeking inspiration and information, this compiulation of 15 books will help you hone your teaching skills and also help you better with day to day planning.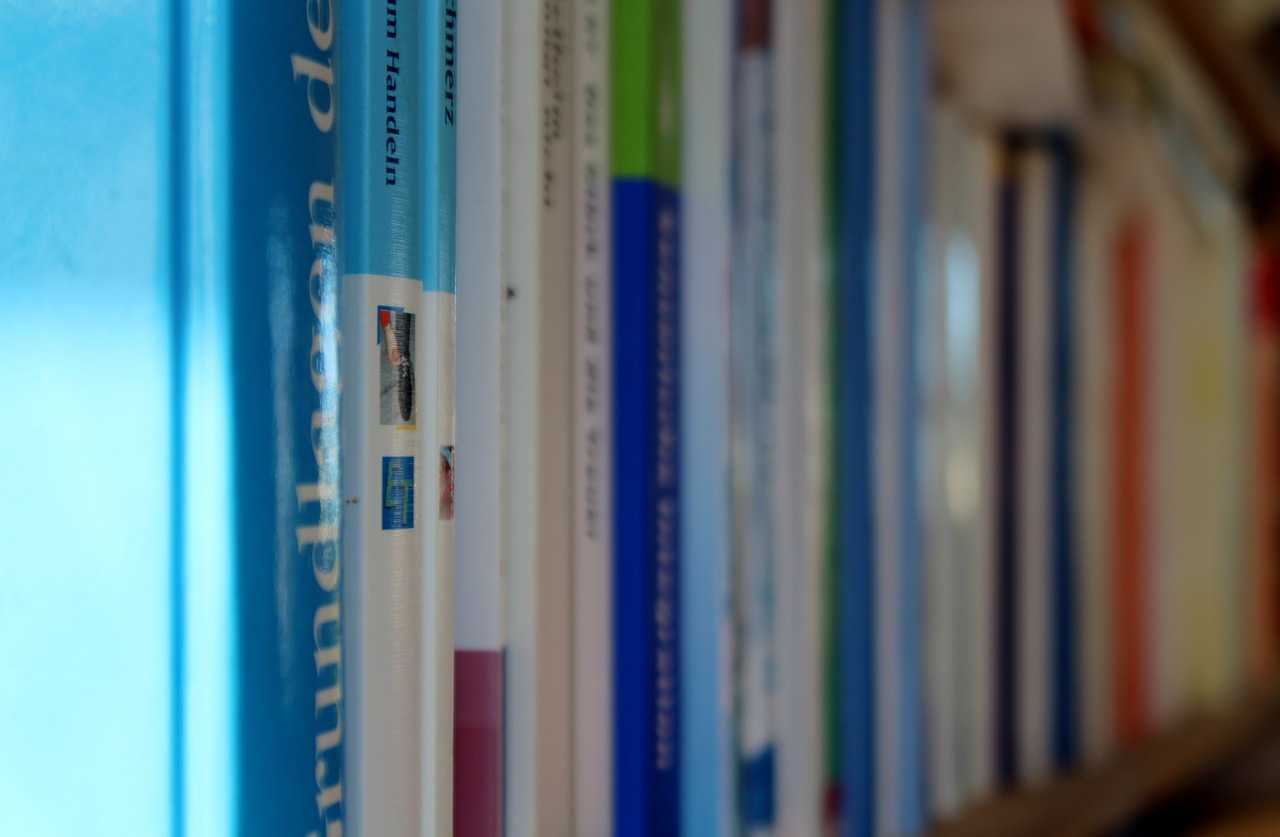 Whether you're a newbie looking for tips and advice or a veteran teacher seeking inspiration and information, this compilation of 15 books will help you hone your teaching skills and also help you better with day to day planning.
Why Don't Students Like School?
by Daniel T. Willingham
Why Don't Students Like School is a basic primer for every teacher who wants to know how their brains and their students' brains work and how that knowledge can help them hone their teaching skills.
Teach Like a Champion 2.0: 62 Techniques that Put Students on the Path to College
by Doug Lemov
This is a complete update to the international bestseller Teach Like A Champion. This teaching guide is a must-have for new and experienced teachers alike. Over 700,000 teachers around the world already know how the techniques in this book turn educators into classroom champions. With ideas for everything from classroom management to inspiring student engagement, you will be able to perfect your teaching practice right away.
A Place Called School
by John I. Goodlad
A Place Called School is the revolutionary account of the largest on-scene study of U.S. schools ever conducted. Carried on over four years, trained investigators entered more than 1,000 classrooms nationwide to talk to teachers, students, administrators, parents, and other community members. The result is this report.
The Reading Zone
by Nancie Atwell
The author draws on evidence gathered in twenty years of classroom teaching to make the case for reading workshop more powerful than ever. The book establishes the top ten conditions for making engaged classroom reading possible for students at all levels and provides the practical support and structures necessary for achieving them.
How Children Succeed
by Paul Tough
In "How Children Succeed," Paul Tough argues for a very different understanding of what makes a successful child. Drawing on groundbreaking research in neuroscience, economics, and psychology, Tough shows that the qualities that matter most have less to do with IQ and more to do with character: skills like grit, curiosity, conscientiousness, and optimism.
How to Win Friends and Influence People
by Dale Carnegie
You can take any situation you're in…and make it work for you!
Since its release in 1936, How to Win Friends and Influence People has sold more than 15 million copies. Dale Carnegie's first book is a timeless bestseller, packed with rock-solid advice that has carried thousands of now famous people up the ladder of success in their professional and personal lives.
Outliers: The Story of Success
by Malcolm Gladwell
Malcolm Gladwell takes us on an intellectual journey through the world of "outliers"–the best and the brightest, the most famous and the most successful. He asks the question: what makes high-achievers different?
What Teachers Make: In Praise of the Greatest Job in the World
by Taylor Mali
Former middle-school teacher and teachers' advocate Taylor Mali struck a chord with his passionate response to a man at a dinner party who asked him what kind of salary teachers make—a poetic rant that went viral and was seen and shared millions of times on Facebook, YouTube, and Twitter. Based on the poem that inspired a movement, What Teachers Make is Mali's sharp, funny, reflective, critical call to arms about the joys of teaching and why teachers are so vital to America today.
Teaching Outside the Box: How to Grab Your Students by Their Brains
by LouAnne Johnson
Teaching Outside the Box offers practical strategies that will help both new teachers and seasoned veterans create dynamic classroom environments where students enjoy learning and teachers enjoy teaching. This indispensable book is filled with no-nonsense advice, checklists, and handouts as well as a step-by-step plan to make the first week of school a success.
The First Days of School: How to Be an Effective Teacher
by Harry K. Wong and Rosemary T. Wong
This book doesn't beat around the bush. The important parts are in bold, with pictures and diagrams. Any teacher can benefit from reading this book, or even just flipping through it for the key points.
Teach Like a Pirate: Increase Student Engagement, Boost Your Creativity, and Transform Your Life as an Educator
by Dave Burgess
Transform your class into a life-changing experience for your students using this groundbreaking inspirational manifesto. This book contains over 30 hooks specially designed to captivate your class and 170 brainstorming questions that will skyrocket your creativity.
Drive: The Surprising Truth About What Motivates Us
by Daniel H. Pink
Drive is bursting with big ideas—the rare book that will change how you think and transform how you live. Daniel H. Pink explains in this paradigm-shattering book, the secret to high performance and satisfaction in today's world is the deeply human need to direct our own lives, to learn and create new things, and to do better by ourselves and our world.
Creating Innovators: The Making of Young People Who Will Change the World
by Tony Wagner
This book shows the reader why innovation is today's most essential real-world skill and what young people need from parents, teachers, and employers to become the innovators of future. Creating Innovators is a timely, provocative, and inspiring manifesto that will change how we look at our schools and workplaces, and provides a road map for creating the change makers of tomorrow.
Chicken Soup for the Teacher's Soul: Stories to Open the Hearts and Rekindle the Spirit of Educators
by Jack Canfield & Mark Victor Hansen
Chicken Soup for the Teacher's Soul is required reading for every teacher, student and former student. Readers will learn treasured lessons on the importance of encouragement, the power of love, the value of taking a risk in the classroom, and the need for mentors and allies. Teachers will recognize themselves and their students in these stories of hope and love.
Teach Like Your Hair's on Fire
by Rafe Esquith
Teach Like Your Hair's on Fire! is a brilliant and inspiring road map for parents, teachers, and anyone who cares about the future success of our nation's children. In Teach Like Your Hair's on Fire!, Rafe Esquith reveals the techniques that have made him one of the most acclaimed educators of our time.
Source – Goodreads
Education for Girls
Department of School Education and Literacy (DoSEL), Ministry of Education is implementing 'Samagra Shiksha', for universalization of quality education throughout the country in coordination with the States and UTs.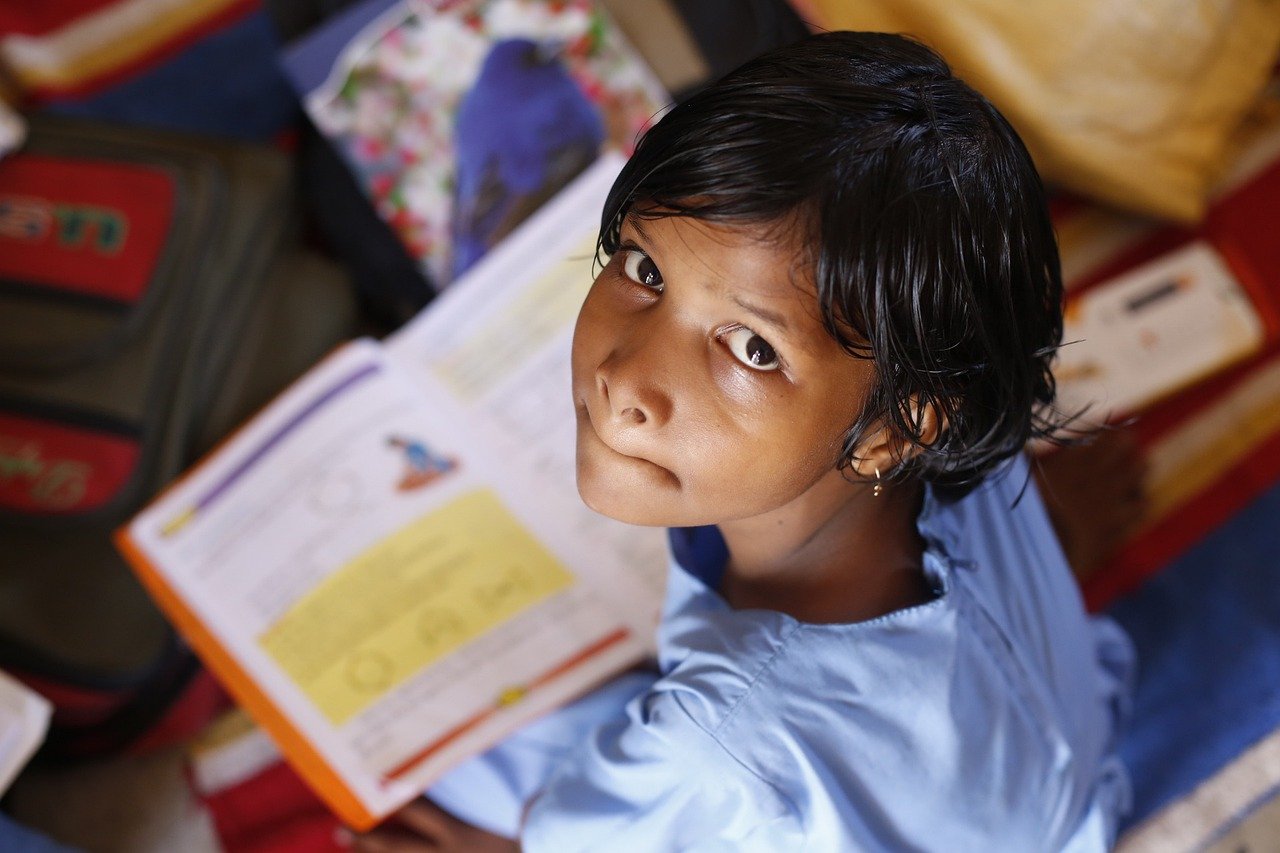 Education is a subject in the concurrent list of the Constitution and the majority of schools are under the jurisdiction of the State Government. Department of School Education and Literacy (DoSEL), Ministry of Education is implementing a centrally sponsored Integrated Scheme for School Education 'Samagra Shiksha', effective from 2018-19, for universalization of quality education throughout the country in coordination with the States and UTs. Bridging gender and social category gaps at all levels of school education is one of the major objectives of the Samagra Shiksha. From the year 2018-19 to 2020-21, the Drop-out rate of girls at the Secondary level decreased from 17.03% to 13.7%, Gross Enrolment Ratio (GER) at the secondary level increased from 76.93 to 79.45, and GER at the higher secondary level has increased from 50.84 to 54.65. (Source: UDISE+).
Under Samagra Shiksha, there is a provision for gender-segregated toilets in all schools. As per UDISE+ 2020-21, 97.45% of Government schools have gender-segregated toilets. Also, there is a provision of a Composite School Grant which may be used for annual maintenance and repair of existing school buildings, toilets, and other facilities to upkeep the infrastructure in good condition.
School Health Programme, under Ayushman Bharat which is a joint collaborative initiative of the Ministry of Health and Family Welfare and DoSEL, Ministry of Education, a module on 'Growing up Healthy' has been incorporated, which interalia includes information on physical challenges during adolescence and attaining puberty.
The National Council of Educational Research and Training (NCERT) is implementing the Adolescence Education Programme (AEP) as part of the National Population Education Project (NPEP). One of the learning outcomes of AEP is to make the learners aware of the concerns of adolescence, i.e. process of growing up during adolescence, and to inculcate in them a positive attitude regarding these concerns.
Additionally, vide a joint letter of Secretary, DoSEL, and Secretary, Ministry of Jal Shakti dated 08.03.2022, the states have been advised to utilize funds earmarked for Menstrual Hygiene Management (MHM) and management of menstrual waste under the Swachh Bharat Mission (Gramin) Phase-II at the village level, for installation or maintenance of incinerators in schools having girls from classes VI to XII and for creating awareness on MHM among adolescent girls and in the society in general.
Moreover, all States and UTs have been requested to take necessary steps to create awareness amongst adolescent girls in schools about the safe usage and the benefits of Sanitary Napkins. It has also been communicated that subsidized sanitary napkins are available at the Jan Aushadi Kendras set up by the Ministry of Chemical and Fertilisers, Government of India.
Under Samagra Shiksha, there is a provision of Kasturba Gandhi Balika Vidyalayas (KGBVs) in the Educationally Backward Blocks, which are residential schools for girls belonging to disadvantaged groups such as SC, ST, OBC, Minority, and Below Poverty Line (BPL). KGBVs were functional for classes 6th to 8th under the erstwhile Sarva Shiksha Abhiyan. Under Samagra Shiksha, a provision has been made to upgrade/converge the KGBVs with girls hostels to cover girls up to classes 10th (Type II) and 12th (Type III) to reduce dropout and enhance enrolment of girls at Secondary and Higher Secondary levels. In KGBVs, specific skill training is imparted to provide need-based vocational education to girls.
Further, Special State Specific Projects for varied interventions under equity are emphasized for enhancing access, retention, and quality of girls by promoting enrolment drives, retention and motivation camps, gender sensitization modules, etc. Financial Support is also being provided under State Specific projects as per the allocation of flexi funds under quality to the state subject to viable proposals received from the respective State and UTs. Such projects include Life Skills, Awareness programmes, Incinerators, Sanitary Pad Vending Machines etc.
Moreover, Samagra Shiksha aims at integrating Vocational Education with general academic education in all Secondary/Senior Secondary schools including KGBVs; enhancing the Employability and Entrepreneurial abilities of the students, providing exposure to working environment; and generating awareness amongst students about various career options so as to enable them to make a choice in accordance with their aptitude, competence, and aspirations.
The information was given by the Minister of State for Education, Smt. Annpurna Devi in a written reply in the Lok Sabha on 1st August 2022.