15 Questions With Lina Ashar & Dr. Swati Popat Vats on Preschool eLearning
Ms. Lina Ashar and Dr. Swati Popat Vats were the guests on a Webinar hosted by ScooNews regarding eLearning for preschoolers.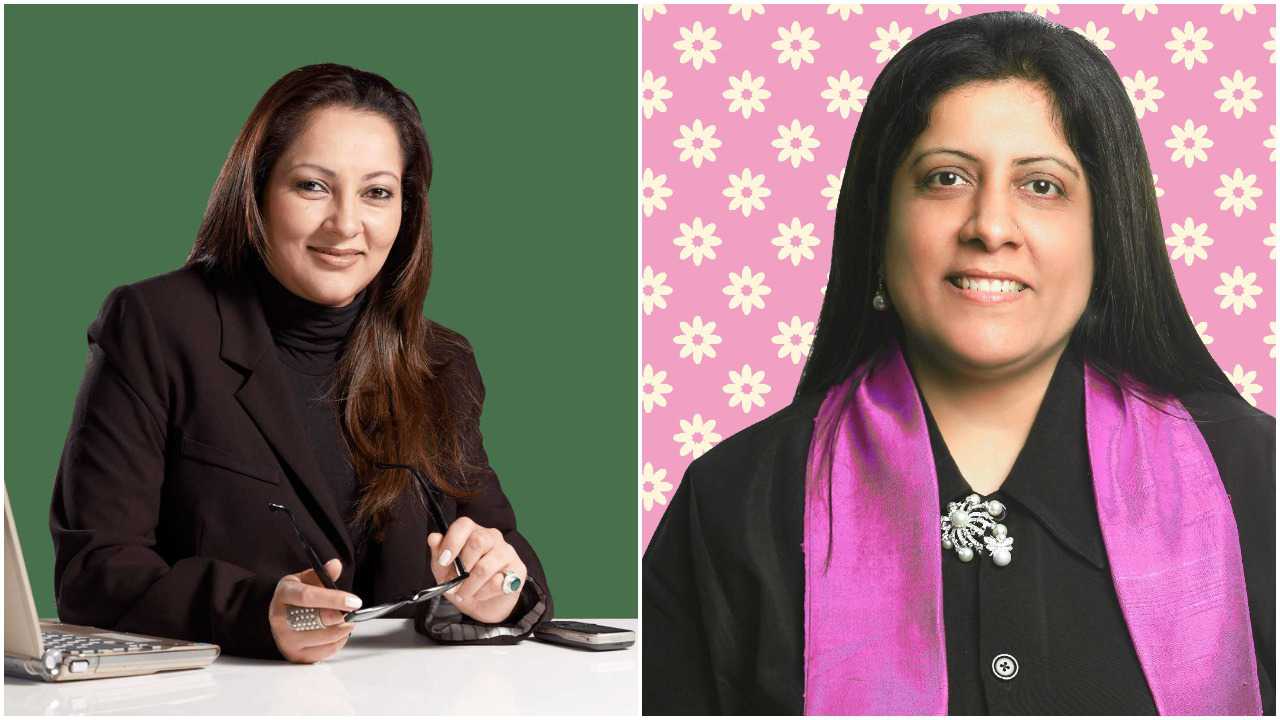 On 7th April 2020, a webinar was hosted by ScooNews in the wake of the COVID-19 lockdown and its impact on education, more specifically to address the effect it has on Early Childhood Education. We invited speakers Dr. Swati Popat Vats and Lina Ashar to discuss with us the issues faced by the pre-primary education system currently and the ways in which home-learning can be implemented to keep things smoother for the educators and the child in concern. The webinar was attended by more than 30,000 educationists from across India on Zoom, Facebook Live and YouTube Live.
Lina Ashar is an Indian Educationist, Entrepreneur, Writer, Founder of Kangaroo Kids International Preschool and Billabong International School.
Dr.Swati Popat Vats is the Founder/President of Early Childhood Association India, President Association Primary Education and Research, President Podar Education Network, Founder/Director Podar Jumbo Kids, National Representative World Forum Foundation, and Nursery Director Little Wonders UAE.
In the opening statement, Ms. Ashar talked about how technology is important and a necessity in the present and however much one is uncomfortable with the change it brings to the authentic teaching style, it is a requisite. We could either fear or take a leap forward toward this development. According to her, these are the times for collaboration and not competition.
On the other hand, Dr. Vats said she has a new meaning of IQ (intelligence quotient), where EQ+CQ +TQ+PQ = IQ.
She explained it by using the Early Childhood Care & Education or ECCE abbreviation and giving it a different meaning. EQ would stand for Emotional Quotient; CQ for Communicating/Change Quotient; TQ for Thinking Quotient and PQ for Play Quotient of the child. And together, these critical aspects form the IQ. Dr.Vats also added that though change is inconvenient, it is required of us to accept it in order to move forward.
Moving on to discussing some fairly important issues surrounding pre-school education, home-based learning, and helping the child focus on studies during the school closure, the two experts cleared the doubts popped by the educators listening to them Live. Excerpts below:
1. Simple ways to begin teaching online to the preschoolers for the first-time
Ms. Ashar:
Give a very simple framework of what happens through the day
Children need to feel connected
Advise parents on how to reach a child's emotional health
Do not try to bring school at home rather it is home-based learning for the kids where the ideas are from school or educator
Use Zoom, kids get excited when they come together
The teacher goes through a period of interaction.
Kids ask questions
2. On the study material required for the child each day
Dr. Vats:
Do not overload kids with home-work. It must be formulated according to their age and capacity.
Pre-school/nursery can try avoiding sending work. Instead, choose to send fun activities.
For junior/senior classes, 1 worksheet a day is good enough
Send more life skill-based activities like home chores, gardening, etc.
It is more important to develop their language, motor, comprehension and cognitive skills than academic at this point
3. How to make online classes of pre-primary children interesting
Dr. Vats:
Go to Facebook Live with all the students joining with their parents
Have singing/rhyme sessions that they know
Take simple storytelling session
Once comfortable with the technical aspect, you could move on to apps like Zoom, Google Hangouts, etc.
Once you list them the activities to do, discuss with them the next day so they know they have your attention
Do not forget to tell them you miss them and to stay safe
4. How to discipline children online
Ms. Ashar:
Do not take life so seriously right now
Approach everything with love
Do not tell kids they are wrong
Form a sense of connection when you come online
Emotional connection is more important than any content you could teach
5. On helping specially-abled children concentrate
Dr. Vats:
Remember concentration cannot be forced on any child
It comes with attachment and engagement
Understanding the child is important, it helps in setting the tuning between you and the child
Ms. Ashar:
One-on-one classes with special-needs children are better than teaching them with a group of kids
It's been found that children focus more digitally than when in a classroom
6. On securing more admissions after the lockdown is over
Ms. Ashar:
Be empathetic of the circumstances
Follow-up calls may not be well accepted as parents are busy with multiple things these days, especially with their work from home.
Tell them it's about contribution and collaboration and not capitalism
Send them inspirational activities to do with kids at home to stay connected
Dr. Vats:
This is not the time to push anyone for admissions or fees, take it slow
More important point is to connect with the families of your students
See a larger picture as educators which is – how to impact those already enrolled
Your focus should be on making a larger impact by your sincere efforts
If done properly, parents will see the difference and would want to join you in the future
7. On making digital classroom fun and creative for the preschoolers
Ms. Ashar:
Some days you can have dance classes, exercise session, or even a no-fire cooking class with them
Explore platforms like YouTube to see how educationists worldwide are reaching out to their students through creative activities
Dr. Vats:
Yoga is one of the best things that adults, as well as children, can practice, try it
ECA's dance and exercise groups: FolkFitness & Swara Evening Sessions, become a member of these WhatsApp groups
8. On managing the screen-time and dealing with its dependency after the traditional classrooms will reinstate
Ms. Ashar:
The key is to use technology in a way that it empowers as an educator, parent, and student
It is our duty to show kids to use technology in the right way and not be dependent on it by equally focusing on other off-screen physical activities
Dr. Vats:
Schools should add technology/digital literacy to the curriculum
Do's and Don'ts of usage of technology should be taught to children from a young age
Do watch a video by BBC on Positive Impact of Screentime
9. On the right time to conduct online learning classes
Dr. Vats:
When the child has slept well and had a full stomach and isn't cranky
Be flexible
Keep recorded sessions for children to watch later
Take your call with the best judgement
Ms. Ashar:
Do not make them come online as early as the school timings
One can start at 11 am so the kids are fresh and can focus better
10. On ensuring if the parents are doing their best in home-schooling
Dr. Vats:
Parent involvement is a must since it is 'homeschooling'
But regardless of that, we must understand how overwhelming this all could be for them
Do not make them overwork
Assure them that anything done now during this lockdown period will be visited again by the teachers when the schools reopen
Flexibility is the mantra
11. Assigning homework-based learning
Dr. Vats:
Please do not give 'homework' while homeschooling
Quality learning of preschoolers is more important
Ms. Ashar:
Prioritize the child's emotional and mental health than his/her academics right now
To help children stay emotionally stable, it is important for educators and parents to be emotionally stable themselves. Help them achieve that state.
Be flexible
Learning the impact of children doing chores is more important
12. On maintaining the classroom environment for teachers while taking online classes
Dr Vats:
Print out quotes and pictures in your backgrounds
Use different backgrounds to have a change of scene
Bring some diversity in the way the children see you
Remind them of the happy times and memories of their school/classroom
Ms. Ashar:
It is important for kids to realise how real you are
Showing them your home, your smiling face will make a lot of difference
13. Addressing internet connectivity difficulties
Ms. Ashar:
If there is a bandwidth issue, you could record sessions and send
We have sent out instructional designs at Kangaroo Kids about an app that allows readers to check out the MI-based activities
Allow kids to play with the learning app when the internet is not working properly or the parents are busy
Priorly secure the links to the videos or powerpoints that you need as resources
Dr. Vats:
At Podar Jumbo Kids, a mix of live sessions and links were already sent to the teachers
Everything is uploaded on the portal that connects us with the parents
Be ready with your Plan B in case the internet doesn't work or the teacher in command is not available
14. Suggestions on the online courses/books/articles for teachers to go through
Ms. Ashar:
It is important to take time to brush up your skills as educators and also recognize your personal interests
There are a lot of online courses available and due to the lockdown, a majority of them have been rendered free of charge
Dr. Vats:
Subscribe to educational magazines like ScooNews, they come up with excellent articles
I also write frequently for Education World and BrainFeed Magazine, check them out sometime
Books like Totto-Chan are available for no-charge these days, read them
Divasvapna by Gijubhai is one of the must-reads for all teachers
Early Childhood Association have online courses available to enhance your knowledge in the field
Podar International is also starting 2 courses, Nature Kindergarten & A Leadership Program. Join them!
15. On developing the connection with the Nursery kids if they have never seen the teacher before
Ms. Ashar:
It is actually the perfect time to connect with them one-to-one
Kids are feeling more at ease and hence, the connection will happen rather quickly and effortlessly
Since the child does not have to settle in a new environment and have no separation anxiety, making them comfortable with the educator's face right now is a good idea
Dr. Vats:
It is a transition of the child from parents to teachers
Send something for parents to tell their kids about the educator
Basic information with a few personal touches like a favourite colour or flower can truly help
Parents can help introduce the educators with the child and explain to the child how the school will come to home via the online screen
At the end of the session, both the pioneering educationists shared a word of motivation for the thousands of educators listening to them.
Ms. Ashar:
If you want to touch the past, touch a rock. If you want to touch the present, touch a flower. But if you want to touch and impact the future of the world, connect with a child.
Dr. Vats:
When I see teachers struggling, I tell them the story of Thomas The Engine
There is a phrase that says "I can, I can, I can." Keep it close to your heart.
Childhood stories are a great source of inspiration. Some of my favourites are Snoopy, Garfield, Winnie The Pooh
It is important to learn the art of self-motivation
If you could not catch our webinar Live, find the recorded feed on our Facebook page here https://www.facebook.com/scoonews/videos/601918420667127/
For those who want to join the Watsapp groups mentioned, it is suggested to go on Early Childhood Association India website and click on 'Contact Us' to ask your queries.
WORLD AIDS DAY- Ending The Stigma Around HIV/AIDS through Sex Education in Schools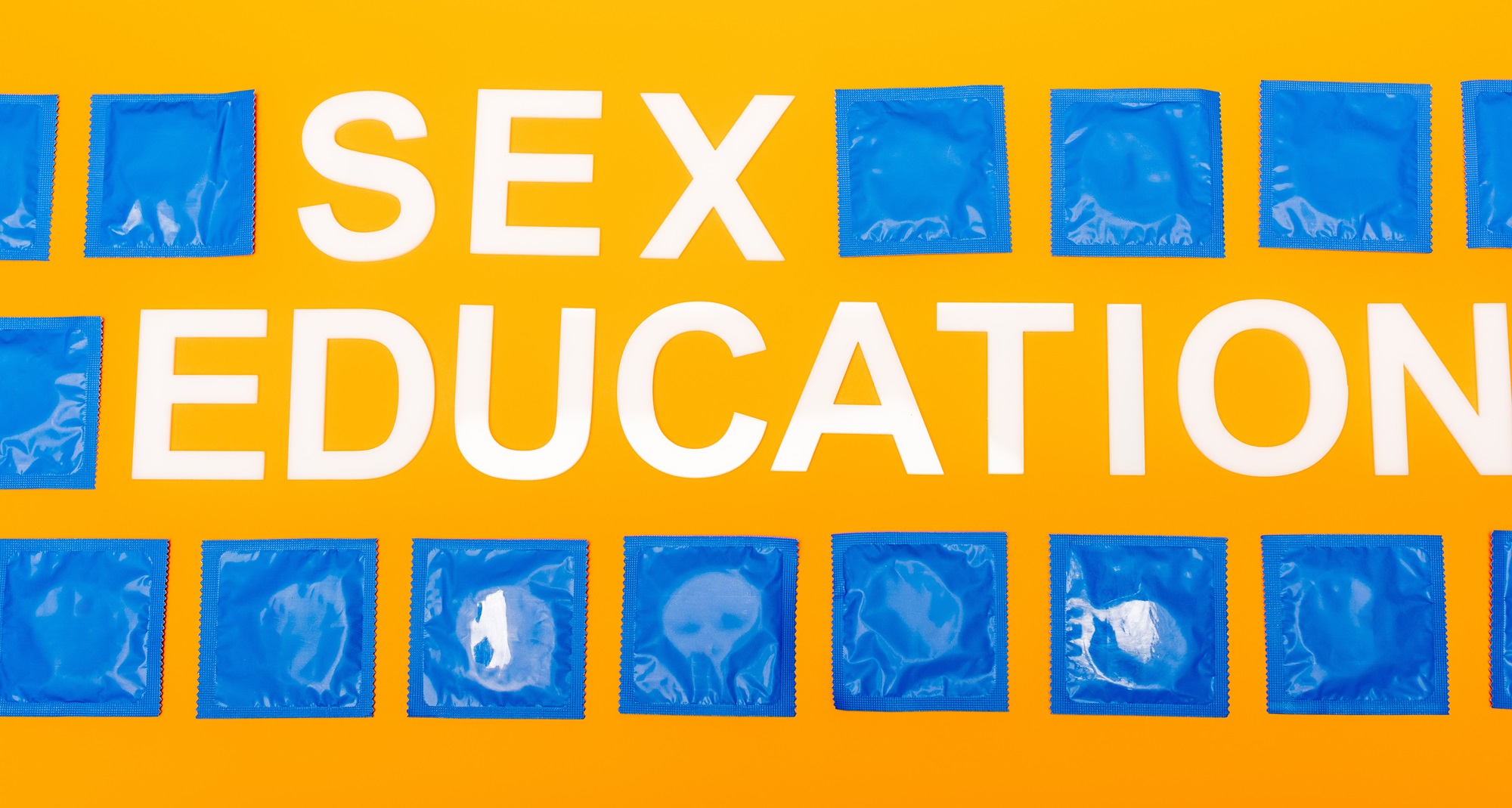 In the vibrant tapestry of education, there exists a transformative force often relegated to the sidelines of comprehensive sex education. As we celebrate a year of embracing openness and understanding, the time is ripe to confront the enduring stigma surrounding HIV/AIDS.
HIV/AIDS, once shrouded in whispers, continues to suffer beneath the weight of myths and misinformation, impacting millions globally. Education, beyond being a conduit for facts, serves as a bastion of empathy, capable of dismantling barriers and dispelling fallacies. Embedding sex education in school curricula emerges as a guiding light, steering the younger generation toward a future free from the chains of ignorance. "The stigma surrounding HIV/AIDS affects our entire community, hindering access to information, testing, and treatment. As members of the school community, we can reshape this narrative. By educating ourselves about HIV/AIDS—its transmission, prevention, and dispelling myths—we wield knowledge as a powerful tool against stigma. Fostering open dialogue creates a non-judgmental space, supporting those affected by HIV/AIDS."– Anju Luthra, Deputy Director- The Lexicon Schools.
At its core, comprehensive sex education transcends biology, embracing discussions on consent, healthy relationships, and the power of empathy. By nurturing emotional intelligence, students become advocates for change, challenging societal norms and shattering stigmas that surround HIV/AIDS. This education becomes a beacon, guiding informed individuals into adulthood, and shaping broader attitudes that echo understanding and acceptance. "Leveraging technology for social media campaigns and creating safe spaces for discussions further contributes to destigmatizing HIV/AIDS. Together, through education and awareness, we can dismantle prejudices and foster a society that is well-informed, empathetic, and committed to eradicating the stigmas."– Dr Jayanthi Ranjan, Dean Academics, Sharda University.
Lack of sex education can lead to unrealistic expectations of sex when children grow up. What they see on the internet is often fabricated and not really how it works in real life. Sex education can help children understand the diversity of sexual orientations, preferences, and expressions, and respect the choices and consent of others. It can also help them develop healthy relationships and communication skills with their partners.
Sexual health is just as important for teens as it is for adults. They need to be aware of intimate hygiene and healthy sexual practices, such as using condoms, getting tested for sexually transmitted infections, and seeking medical help when needed. Unhealthy sexual practices can lead to irreversible damage to a child's physical and mental well-being, such as unwanted pregnancies, abortions, infections, trauma, or depression.
"According to the National Family Health Survey 5 (2019-21), more than 4/5th of girls aged 15-19 and 9/10th of boys of the same age group had heard about HIV / AIDS. However, only half of them had the knowledge that using condoms and having only one partner was key to reducing the risk of being infected with HIV / AIDS. Only 0.9% of girls aged 15-19 and 4.0% of boys of that age reported having sex with someone they were not married to or living within the past year. What this data suggests is that awareness is but the first step and that attitudes, skills, and behaviors related to sex need to be discussed with adolescents to impact their behaviors meaningfully." Said Dr Anand Lakshman, Founder & CEO, AddressHealth.
Indian parents often refrain kids from watching anything remotely intimate in their vicinity, thinking that it will protect them from the influence of sex. However, this does not stop the kids from watching it in private, without any guidance or supervision. Instead of shying away from the topic, families need to start having open conversations with kids about sex and sexuality and provide them with reliable and age-appropriate resources. A good example of this is the Netflix show Sex Education, which depicts the struggles and experiences of teenagers and their parents humorously and realistically.
Recognizing the diverse nature of classrooms today, inclusive sex education becomes a force for breaking down walls of prejudice. Respecting cultural differences and incorporating LGBTQ+ perspectives into the curriculum ensures that no student feels marginalized. By championing inclusivity, sex education becomes a transformative power against the shadows of ignorance surrounding HIV/AIDS.
Yet, integrating sex education faces its challenges, notably resistance from conservative viewpoints. Advocacy for evidence-based, age-appropriate content becomes crucial, requiring collaboration between educators, parents, and health professionals. Navigating these challenges ensures a holistic approach that caters to the unique needs of each community. "It is crucial to create an awareness that understanding and empathy are the antidotes to prejudice. Empower young individuals to be advocates for HIV/AIDS awareness."– Dr. Kalpana Gangaramani, Managing Director, Target Publications, Pvt. Ltd.
As we mark a year of enlightened education, let our classrooms resonate with understanding, dispelling the shadows of ignorance surrounding HIV/AIDS. By championing comprehensive sex education, we pave the way for a future unburdened by the weight of stigma, where knowledge empowers and a world where HIV/AIDS is understood, not feared, is within reach.
"In our ongoing commitment to learner's holistic development, at Chaman Bhartiya School, we have integrated comprehensive sex education into our curriculum to combat HIV-AIDS stigma. This proactive step aims to provide accurate information, promote healthy attitudes, and foster a safe space for discussions. By equipping our middle-year students with knowledge and understanding, we hope to break down misconceptions and eliminate the stigma surrounding HIV-AIDS." Said Nishita Israni, Vice Principal, Chaman Bhartiya School when asked about how institutions are incorporating these changes.
According to the Joint United Nations Programme on HIV/AIDS, over 50% of people harbor negative and discriminatory attitudes towards those living with HIV. The severe effects on mental and physical health, economic stability, and access to care necessitate a call to action.
HIV stigma and discrimination act as barriers to testing, prevention, and treatment services. Education emerges as a potent HIV-prevention tool, empowering young people with the skills, attitudes, and values needed to combat HIV-related stigma.
Comprehensive sexuality education (CSE) emerges as a key component, covering human development, relationships, gender identity, and HIV prevention. Despite its transformative potential, CSE often faces resistance, necessitating a collective effort to overcome obstacles.
Policies reducing stigma and discrimination are pivotal to ending the HIV epidemic by 2030. Talking about the resistance from educators for sex education, Lt Col A Sekhar (R) Principal, Hyderabad Public School said, "Sex education is, now, less of an educational issue, much more a socio-cultural challenge with the patriarchal society resisting sensibly balanced, grounded learning big time in the name of 'tradition'." Taking into consideration that, in our society, patriarchy is the root cause of many such stigmas and issues we discuss. And the solutions we seek, lie within us.