20 websites to the rescue of new teachers
The biggest reasons for attrition of teachers in the first 3 years of working are lack of support, experienced teacher mentors, and resources. Here is a list of 20 wonderful online resources for teachers.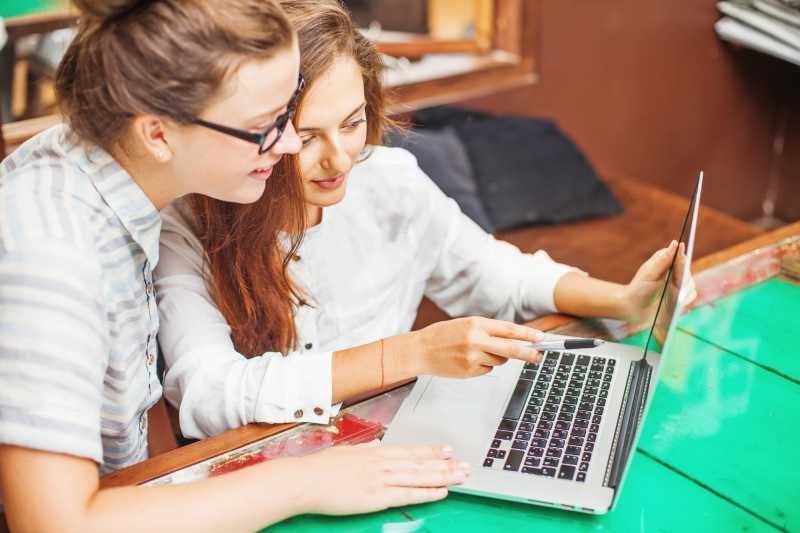 Teaching is not only a noble profession but a very challenging one too. What with keeping up to date in the field of core knowledge along with the in-class management skills. It can become quite a handful for new teachers. In fact, research indicates that even new teachers need support, as they struggle to feel empowered in their positions as educators. In fact, the biggest reasons for attrition of teachers in the first 3 years of working are lack of support, experienced teacher mentors, and resources.
Technology has come to the rescue of new teachers with a lot of online resources, but as we all know the internet is a treasure trove of information, finding the right technology or tool often proves challenging and time-consuming.
During an edWeb webinar, Shannon Holden, assistant principal at Republic Middle School in Missouri and a longtime educator, came to the rescue by offering a list of websites to help new teachers find online resources quickly and easily.
Holden said that searching educational materials online can reduce work time because there are chances that another educator may have already created the exact same resource. The original resource can simply be edited to meet the individual need of a class.
1. Teachers Pay Teachers: Free and paid content–in fact, sellers are required to offer free materials alongside their fee-based materials.
2. Really Good Stuff: Educational materials as well as supplies like furniture, filing cabinets, and sticky notes.
3. Amazon, eBay, : Paid content: Fee-based educational resources and materials that can be shipped directly.
4. Google: A simple Google search is great, Holden said, because educators can search through all the various categories–images, videos, books, and apps. A Google image search can lead searchers directly to resources and are often linked to Pinterest accounts. "The great thing about the [Google] 'videos' search is that ALL of the videos are free," Holden said. Copying the embed code for a video lets educators paste the video into their websites, blogs, or LMS.
5. Share My Lesson: Free lesson plans for teachers, organized by grade, subject, and standard. The site also offers professional learning resources.
6. Scholastic: Offers resources, tools, teaching strategies, and student activities.
7. Discovery: Resources organized by grade level and topic, with a "Teacher Picks" resource category, too.
8. Laura Candler Educational Resources: An educator who not only offers her own resources but also curates other content for use.
9. Indiana University – Bloomington: Resources organized by topics such as active learning, assessments, and collaboration.
10. TES: A research page for all grade levels, including whole-school and students with special needs, organized by topic.
11. Web Anywhere: Teacher resources split into primary and secondary categories, searchable by subject. This site offers some resources from the UK.
12. SMART Exchange: Offers searchable and editable SMART Board activities created by teachers.
13. Read Write Think: Not only does the site have activities for educators to use with students, but the site also offers professional development topics
14. National Geographic: Mainly videos which often come with companion documents such as writing prompts.
15. ArtsEdge: This site from The Kennedy Center offers a "lesson finder" to help align resources to different art topics.
16. Education.com: Searchable site organized by resource and age/grade.
17. We Are Teachers: Lessons and materials, tips for grant writing, a blog list, and popular education topics.
18. Kids.gov: A federal site for free educational resources.
19. Federal Resources for Educational Excellence: A federal site retired in 2015, it still offers links to other federal resources.
20. Education World: This site offers news, blogs, teacher materials, and more.
NIOS celebrates 33rd Foundation Day
Dr. Subhas Sarkar addresses the 33rd Foundation Day Celebrations of NIOS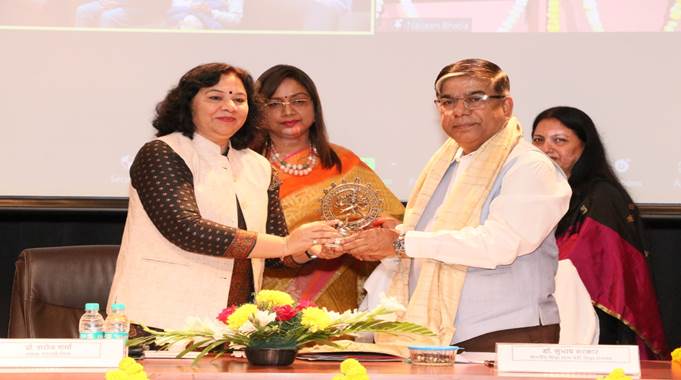 Union Minister of State for Education, Dr. Subhas Sarkar addressed the 33rd Foundation Day Celebrations of NIOS as the Chief Guest.
The function was attended by senior officials of the Ministry of Education, Chairpersons of educational institutions, Heads of Departments, officers, and staff of NIOS. Prof. Naval Kishore Ambasht, former Chairman, of NIOS and Pro-Vice Chancellor, of the Central University of Haryana, Prof. Sushma Yadav graced the occasion.
Dr. Subhas Sarkar in his address appreciated the various programmes and schemes of NIOS and said that NIOS is lighting the lamp of knowledge all over the world. Talking about the Azadi Ka Amrit Mahotsav, he mentioned that today's children will be young people in the age group of 30-40 years on the completion of 100 years of independence and will be responsible for building our nation.
He said that the Ministry of Education has entrusted NIOS with several responsibilities such as developing inclusive education resources, expanding the open and distance education system in states/UTs, translating all courses into more languages as required, creating Indian Knowledge Tradition based courses and propagating Indian culture by translating them into major foreign languages. He also praised the programmes of NIOS enrolling 10 crore adults under 'Basic Literacy Assessment', training of in-service teachers, Gender Green Project, and training in Yoga. He said that Indian Sign Language as a subject at the secondary level has been acknowledged on national and international platforms. He described the launch of an e-library called 'DEEP' by NIOS as a big step forward.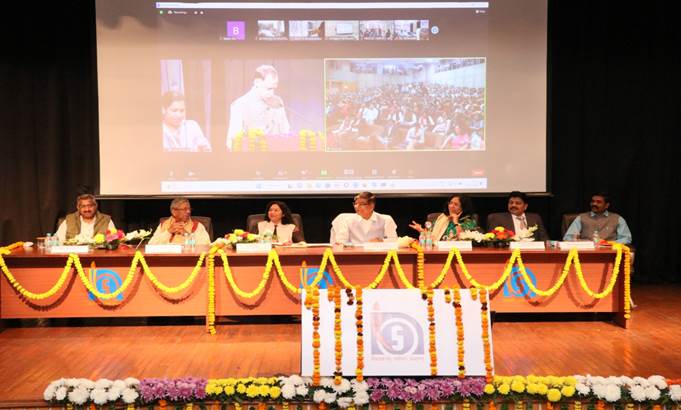 Prof. Saroj Sharma spoke about the journey of 33 years of NIOS and highlighted the special achievements. She said that NIOS is one of the two National Boards of Education under the Ministry of Education, which provides school education through Open and Distance Learning (ODL) for secondary, senior secondary, and vocational education. She elaborated on the role of NIOS in the field of education, efforts being made by NIOS for the successful implementation of the New Education Policy, Virtual Open School, Digital Library (DEEP), NEPIA Project, MoU with Ministry of Defence for Agniveer Project, setting up of Mukta Kaushal Kendras and subjects offered under Indian knowledge Tradition.
It was also conveyed by her that a curriculum called 'Aarambhika' is being developed by NIOS for catering to the Indian Diaspora.
A documentary based on the journey of 33 years of educational endeavours of NIOS was presented on the occasion. In this documentary, 'All England Badminton winner Pullela Gopichand said that most of the players in his badminton academy are getting an education from NIOS.
NIOS alumni, Ms. Niranjana and Vinod Kumar Chaudhary were also felicitated on the occasion. Shri Vinod Kumar said that only due to his education in NIOS, he was able to get the credit of making the Guinness Book of World Records 10 times (8 in Typing and 2 in sports). A proud learner of NIOS, Ms. Niranjana is a successful ventriloquist. Prof. N. K. Ambasht, former Chairman, NIOS said that in this age of technology, innovations must lead to developing 'standalone' courses for the Indian Diaspora, to achieve the goals of the National Education Policy- 2020. Pro-Vice Chancellor, Prof. Sushma Yadav said that the role of NIOS increases in the light of New Education Policy. NIOS has such potential that the institute will be able to achieve the ambitious goals of National Education Policy 2020 in the coming years.
The half-yearly magazine of NIOS 'Pragyan' was released by Dr. Subhas Sarkar on this occasion.