20 websites to the rescue of new teachers
The biggest reasons for attrition of teachers in the first 3 years of working are lack of support, experienced teacher mentors, and resources. Here is a list of 20 wonderful online resources for teachers.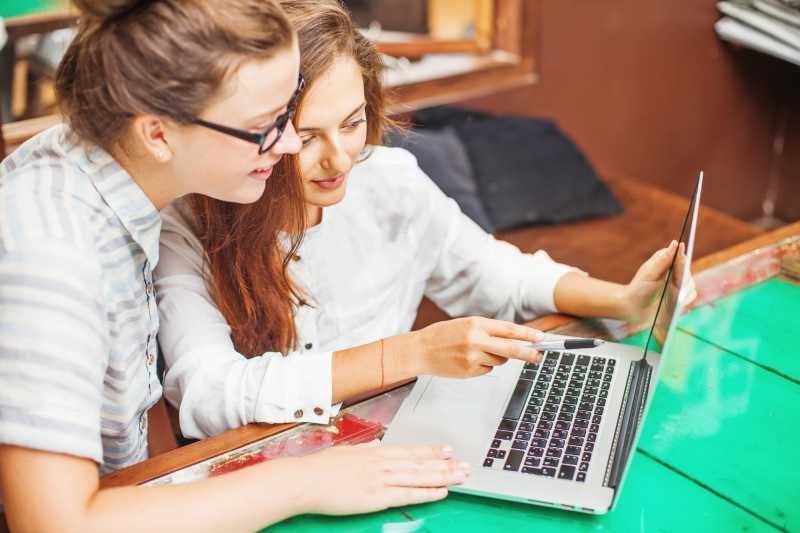 Teaching is not only a noble profession but a very challenging one too. What with keeping up to date in the field of core knowledge along with the in-class management skills. It can become quite a handful for new teachers. In fact, research indicates that even new teachers need support, as they struggle to feel empowered in their positions as educators. In fact, the biggest reasons for attrition of teachers in the first 3 years of working are lack of support, experienced teacher mentors, and resources.
Technology has come to the rescue of new teachers with a lot of online resources, but as we all know the internet is a treasure trove of information, finding the right technology or tool often proves challenging and time-consuming.
During an edWeb webinar, Shannon Holden, assistant principal at Republic Middle School in Missouri and a longtime educator, came to the rescue by offering a list of websites to help new teachers find online resources quickly and easily.
Holden said that searching educational materials online can reduce work time because there are chances that another educator may have already created the exact same resource. The original resource can simply be edited to meet the individual need of a class.
1. Teachers Pay Teachers: Free and paid content–in fact, sellers are required to offer free materials alongside their fee-based materials.
2. Really Good Stuff: Educational materials as well as supplies like furniture, filing cabinets, and sticky notes.
3. Amazon, eBay, : Paid content: Fee-based educational resources and materials that can be shipped directly.
4. Google: A simple Google search is great, Holden said, because educators can search through all the various categories–images, videos, books, and apps. A Google image search can lead searchers directly to resources and are often linked to Pinterest accounts. "The great thing about the [Google] 'videos' search is that ALL of the videos are free," Holden said. Copying the embed code for a video lets educators paste the video into their websites, blogs, or LMS.
5. Share My Lesson: Free lesson plans for teachers, organized by grade, subject, and standard. The site also offers professional learning resources.
6. Scholastic: Offers resources, tools, teaching strategies, and student activities.
7. Discovery: Resources organized by grade level and topic, with a "Teacher Picks" resource category, too.
8. Laura Candler Educational Resources: An educator who not only offers her own resources but also curates other content for use.
9. Indiana University – Bloomington: Resources organized by topics such as active learning, assessments, and collaboration.
10. TES: A research page for all grade levels, including whole-school and students with special needs, organized by topic.
11. Web Anywhere: Teacher resources split into primary and secondary categories, searchable by subject. This site offers some resources from the UK.
12. SMART Exchange: Offers searchable and editable SMART Board activities created by teachers.
13. Read Write Think: Not only does the site have activities for educators to use with students, but the site also offers professional development topics
14. National Geographic: Mainly videos which often come with companion documents such as writing prompts.
15. ArtsEdge: This site from The Kennedy Center offers a "lesson finder" to help align resources to different art topics.
16. Education.com: Searchable site organized by resource and age/grade.
17. We Are Teachers: Lessons and materials, tips for grant writing, a blog list, and popular education topics.
18. Kids.gov: A federal site for free educational resources.
19. Federal Resources for Educational Excellence: A federal site retired in 2015, it still offers links to other federal resources.
20. Education World: This site offers news, blogs, teacher materials, and more.
GD Goenka's Shooting Championship 2023 to Honour the legacy of Abhinav Bindra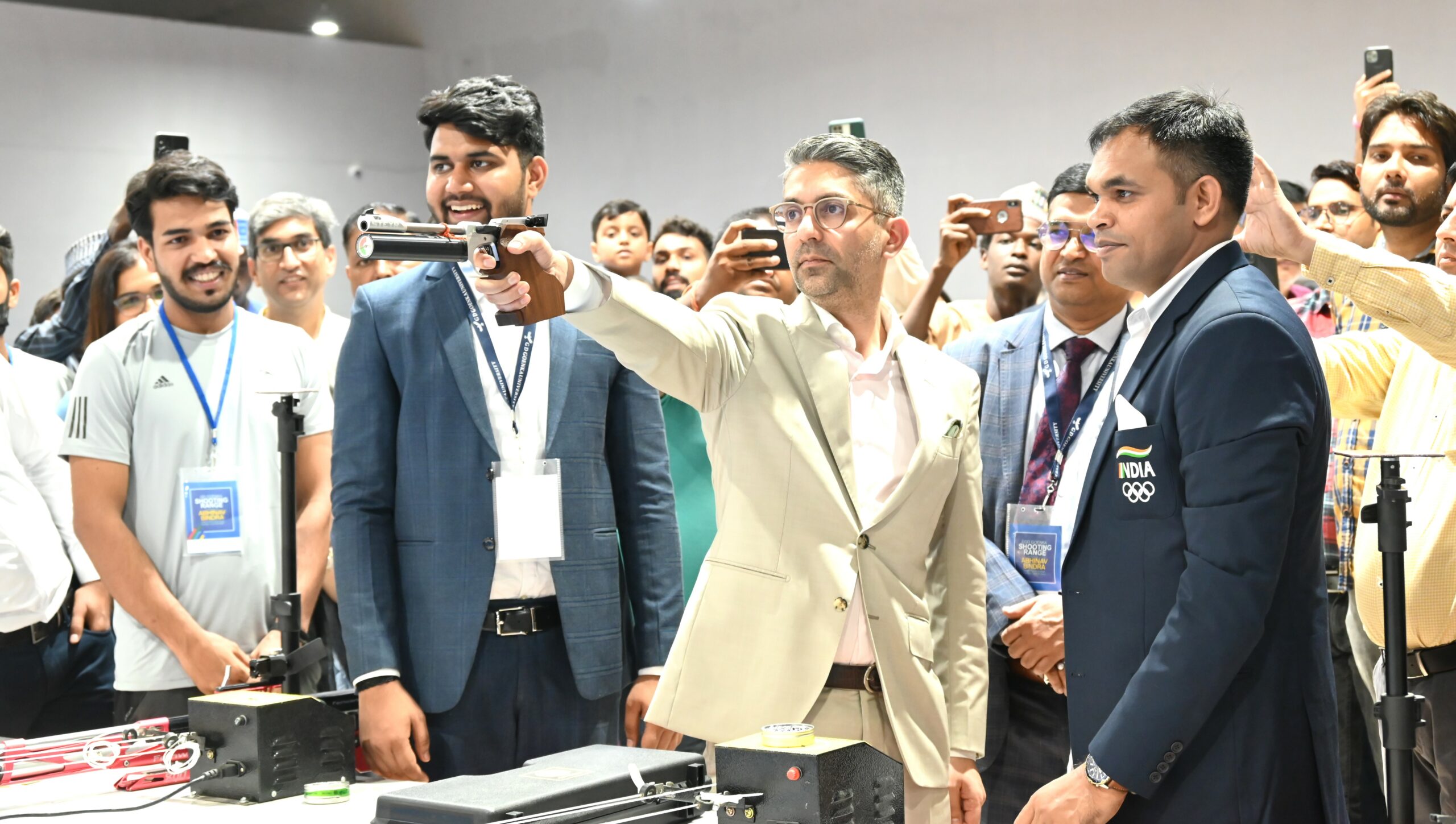 GD Goenka University is excited to introduce the inaugural Gayatri Devi Goenka Memorial Shooting Championship, a remarkable event that underscores the university's unwavering commitment to nurturing sports excellence and paying tribute to the exceptional sharpshooters from all corners of India. Set to be held from September 26 to September 29, 2023, at the GD Goenka Shooting Range featuring 25 professional lanes, this championship is poised to become one of the nation's most prestigious shooting competitions and will be conducted using Electronic Scoring Target System (EST).
This championship serves as a testament to promoting sportsmanship and fostering the talents of both emerging and seasoned shooters. With participation from over 500 competitors hailing from across India, the event promises to be a grand spectacle, celebrating the passion and precision of shooters who have honed their craft to perfection.
Notably, this championship holds particular significance as it pays homage to Abhinav Bindra, India's first individual Olympic gold medalist. The GD Goenka Shooting Range, dedicated in his honor in 2022, stands as a guiding light for aspiring shooters, offering world-class facilities and expert guidance to nurture their talents.
During the inauguration, Abhinav Bindra expressed his thoughts, stating, "I extend my heartfelt congratulations to GD Goenka for the remarkable facilities they have established and the emphasis they place on sports across their educational institutions. I am confident that the students will achieve remarkable success in various tournaments, but more importantly, they will imbibe the values that sports instill in us."
Nipun Goenka, Managing Director of GD Goenka Group, aptly remarked, "The Gayatri Devi Goenka Memorial Shooting Championship transcends mere competition; it's a celebration of the essence of sportsmanship, camaraderie, and unwavering dedication. We take immense pride in providing a platform for India's talented marksmen and markswomen to shine, and we firmly believe that this championship will serve as an inspiration to a new generation of shooting enthusiasts."