Canadian professor shows the ropes of mathematics to the students of Ivy World School Jalandhar
The senior students of Ivy World School Jalandhar had an eye-opening session with Professor J.P. Pretty, faculty of mathematics at the University Of Waterloo. He emphasised on ways to find simple solutions to complex problems.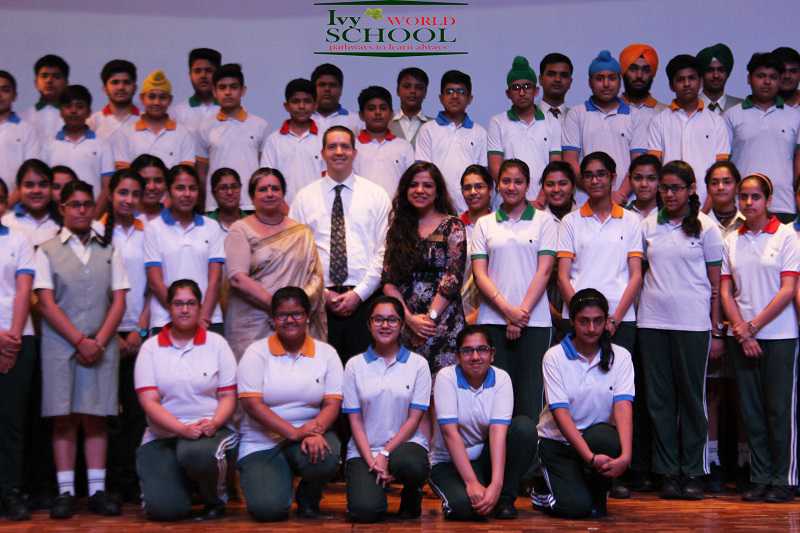 Ivy World School, Jalandhar, recently organized a Mathematics Workshop for senior students at the K.K Auditorium. The workshop was conducted by Professor J.P. Pretty, a professor at the University Of Waterloo, Faculty of Mathematics.
It is a well known fact that many students have a natural aversion to mathematics due to a variety of reasons. The workshop was a great primer for senior students to look at Mathematics in a different light. This was especially so because Professor Pretty is a computer expert and a mathematics enthusiast who takes great pleasure in helping young minds unravel the mystery of calculations with easy to follow techniques.
He gave a hands-on demonstration of different simple to use techniques that can help young minds to crack complex problems and come up with simple solutions. His basic aim was to promote a solutions mindset in children and encourage them not to get bogged down when faced with problems.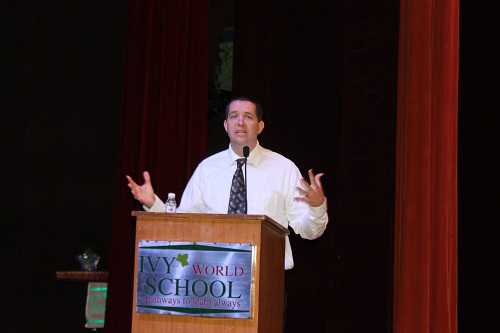 The workshop was an enjoyable session for the students as they interacted with the professor and tried to follow his lead to find simpler solutions. The workshop ended on a hopeful note and cheers from the students who volubly echoed the enthusiasm of the professor.
The Principal, Mrs. S. Chauhan promised many more such sessions and encouraged the students to pick up better techniques for a lifetime of interested learning.
International Baccalaureate Experiences 31% Surge in Authorized IB World Schools Across India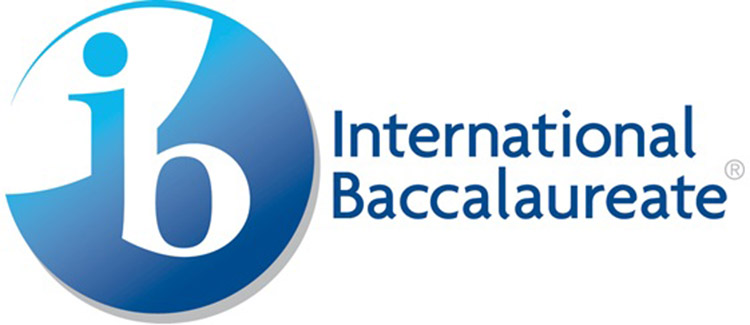 The International Baccalaureate (IB), a global educational foundation headquartered in Switzerland, reports substantial growth over the past five years in India. The surge, amounting to a 31% increase in authorized IB World Schools, reflects the growing preference for IB programs among schools nationwide. According to Haif Bannayan, the Global Director of Business Development at IB, the organization offers four comprehensive programs for students aged 3-19: the Primary Years Programme (PYP), Middle Years Programme (MYP), Diploma Programme (DP), and Career-Related Programme (CP).
As of 2023, there are now 226 authorized IB World Schools across India, collectively delivering 378 authorized IB programs. This breakdown includes 138 schools offering PYP, 59 schools providing MYP, 155 schools delivering DP, and 26 schools offering CP. However, the current distribution of IB World Schools remains concentrated in metropolitan areas like New Delhi, Gurugram, Mumbai, Kolkata, Bengaluru, and Chennai.
To address this imbalance and make IB education more accessible and affordable nationwide, the Delhi Board of Secondary Education (DBSE) collaborated with IB as part of Delhi's educational reforms under Arvind Kejriwal. In August 2021, they signed a Memorandum of Understanding to introduce IB programs in 30 government schools in Delhi. This initiative aims to encourage more schools to adopt the IB curriculum in the future.
Recognizing the evolving educational landscape in India, IB is actively collaborating with Indian institutions and educational authorities to extend its framework to students from diverse backgrounds and regions. Haif Bannayan expressed eagerness for ongoing dialogues with leaders to facilitate the delivery of high-quality, globally-oriented education to an even greater number of students.
The Diploma Programme (DP) offered by IB stands out globally, consistently aligning with or surpassing international standards, as indicated by the DP Country Alignment Study 2023. The study emphasizes the adaptability of DP courses to diverse national contexts, showcasing their seamless integration. Furthermore, it underscores the meticulous crafting of DP curricula to facilitate substantial depth and breadth of learning, illustrating their rigor and comprehensive educational value.
Bannayan highlighted the IB's acclaim for its emphasis on languages and global principles, coupled with a consideration of students' cultural backgrounds. This approach fosters a profound comprehension of the world, shaping graduates into multilingual thinkers poised to make a positive impact on a global scale.