5 TED Talks That Initiate Change in Teacher's & Student's Lives Alike
Compiled Ted Talks of five inspiring teachers from around the world, guiding what could we do differently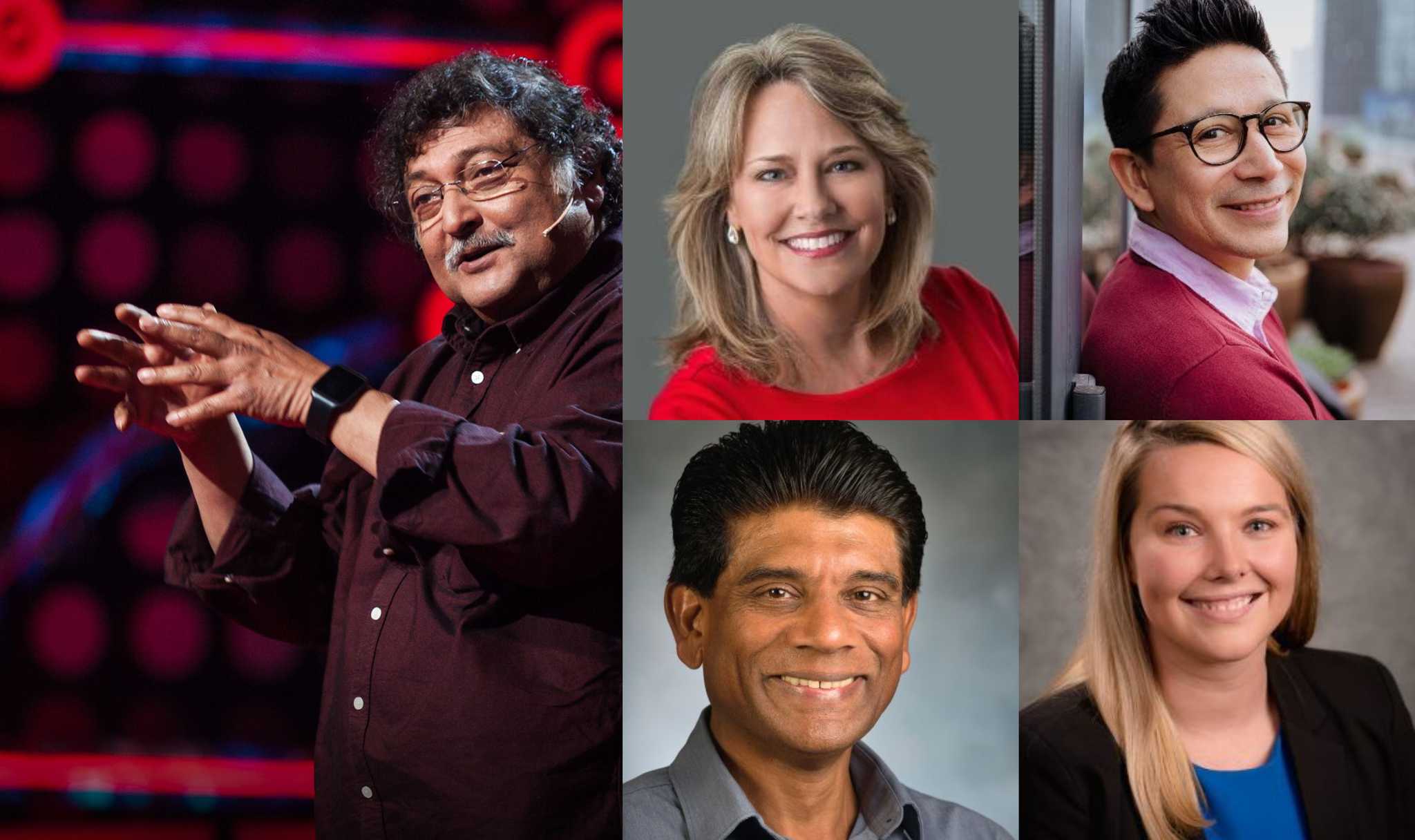 Is there a monumental difference between those who do an average job and those who strive to become the best teacher they can be? No, certainly not. The difference lies in absolute minimal changes they bring in their daily routine of teaching, the small details they give preference to, and the seemingly unimportant topic they give a second thought to. Here is what these five great teachers think about teaching differently, nurturing students, and polishing their life as an educator.
Excerpts from their viral TED Talks.
Sugata Mitra, a Professor of Educational Technology, asked how do we prepare the students for the future when we ourselves don't know what they might encounter?
"Why not prepare for something in advance? Why do we need to wait for another blow to change methods overnight?
Education should have the involvement of the internet for children to learn by 'Self Organised Learning Environments' (SOLEs), an academic method.
Children, in contrast to adults, are quick in learning gadgets, technology, the internet and basically anything. Introduction to the world-wide-web as a formal topic/subjects to study and to know more about should be beneficial.
There can be steps existing schools could take to prepare themselves & the students for the changes that are, inevitably, going to come.
Introduce the internet into the curriculum
Introduce complex dynamical systems
Divide existing curriculum into 3 parts
Teach what is necessary for life
Teach about things that feel good to know
Teach what might come in the exam
4. Allow existing internet during exams
The teacher/parents can't keep up with the learning speed that children have with respect to the internet or technology. Rather what can be done is to tell them 'You go there, I'll go with you' and make them lead the way.
A different kind of curriculum will also need an update in the assessment system that prepares the kids for the real world. The authentic style of teaching is trustworthy, dependable, convenient, hands-on and more, yes it is, but children are not going back into the past. They are moving forward and so should the evolution of education. Hidden inside there somewhere is the future of learning!"
Lisa Godwin, an elementary educator, spoke about how teachers can help children navigate through trauma. The answer was a rather easy one – talk to them.
"Everyone has chapters in their lives, some chapters are the ones that define us the most. It has been mentioned in statistics that 50% of children experience some sort of trauma in their lives.
What is important is to talk to these children, ask them all sorts of questions and really listen to them. Help them create mental images to push through fears, teach breathing techniques to handle anxiety and make sure the child could stand up for himself if needed.
A teacher would never get a direct straight answer. Students will be reluctant to talk about their deepest fears, their most shameful moments, their vulnerability; but it is still a teacher's responsibility more than anyone to keep trying to get through.
Those seniors kids you think have it all together might need you the most. Take the time to be curious and ask them 'Why' you may find out there's a reason behind it.
How to be a better teacher to help your students? Develop relationships with them, a part of their life, be aware, pay attention and most of all, help kids find their way back to you if they need you."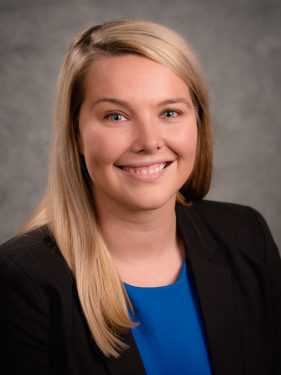 Sydney Jensen, a high school teacher, raised an important issue in a Ted Talk – 'Why do schools need to support the emotional well-being of teachers as well?' It is primarily because teachers work every day to provide social, emotional and academic support to the children, who go to them with diverse circumstances.
"But what happens when the teacher, who is supposed to be strong for their student, feels weak? Who would support the teacher? It is natural for humans to get absorbed in anguish, even if all they are doing is lending an ear to someone who needs to speak of their pain. It is very easy for educators, after hearing traumatic situations in students' lives, to take the trauma home with them.
Teachers need someone to listen to, to support so they can eventually support their students too. And this is not about a particular sect, community, nation. It is a universal struggle across all grades.
Every school needs social and emotional support counsellors for the faculty. It is understandable not every institution can afford that but start small. Why not start with acknowledging that what teachers do is hard, and make space for conversation that matters amongst each other?
It is not an unusual thing to ask for help. All everybody needs is someone who would reach out to them and ask 'are you okay' and remind us that everybody here is linked together, we all just need a little help and reassurance now and then!"
Azul Terronez is a teacher, speaker and author. He spoke about how he has been collecting answers to one particular question for 24 years now. "What makes a good teacher great?" He has collected several thousand answers from students who have come up with the most creative answers.
"I have collected data from 8 schools, students of different backgrounds, over 20,000 responses, 24 years of teaching children and this question still perplexes me. There have been some great insightful moments as well, and I have realised a lot can be achieved if only we listen to what students have to say; without presuming they won't take it seriously.
A great teacher loves to learn: Teachers are meant to be content experts, they should not be needing to learn and that is why they get hired. But when students are just told about a topic in contrast with when they learn about it along with the teacher, the latter makes more impact. Kids want to be inspired by the idea that learning is important and a continuous process.
A great teacher isn't a teacher: This simply means a great teacher is not the constraints of the classroom. Teaching in a theoretical manner that the teachers themselves do not value is not helping them, and children know that. They do not want to be taught like that.
A great teacher helps students if they notice a struggle: Teachers should not presume that the poor performance of a student is because he isn't capable of it. A teacher makes it his job to find the capability in the student. A great teacher looks for signs of struggle within the student, to help and not judge.
Great teachers make themselves humble before the students. They take risks and put aside their fear to try because they trust that they are going to be supported if they fail. What if the teachers don't become content experts anymore, that they don't show a deep understanding of the subjects they are teaching, rather they understand the students. In this way, the school will change and transform."
Dr. Mariappan Jawaharlal, a teacher of Mechanical Engineering, author and speaker. He mentioned the ways a teacher can be better at their job and help the students more.
"For the first 12 months of a child's life, we teach them how to walk and talk, and for the rest of their student life, we tell them to sit down and shut up, isn't that ironic?
When I couldn't find the connection amongst my students, I tried to come up with a few pointers for the teaching technique. They are:
Be Original: Good thing about good teaching is to not copy anybody else (another teacher's style). It will not help your case.
Renounce Teaching: Recognize the fact, teaching is not learning, rather learning occurs independently of teaching. Teachers can support and help the students in learning but can not transfer knowledge. When the idea of teaching is not helping to learn, it is not good teaching.
Get to the eye level of the student: The communication should not take place from the teacher's desk to the student but at their eye level. That means understanding the subject matter from the student's perspective, which is very simple; making them understand the reason behind what they are learning.
Help students make mistakes: Without making mistakes, one can not learn. The idea is to let the children make mistakes in a safe environment and find a solution where a teacher is present to help and support; so they know how to be prepared for life ahead.
Help students to reinvent the wheel: If you want students to learn, let them create their own experience. Do not only teach about what has been hypothesised, formulated, proven. Let them reinvent it all. Otherwise, they will just memorise the content without any understanding.
'What do you think?': Ask them what they think of the subject/topic/problem/solution, and understand how much they are understanding it. It is a common phenomenon where students sometimes do not get the concept or do not believe in it but answer for the sake of it. Breaking this cycle is necessary.
When you ask the student and really listen to them, it starts a process of discovery for them and reduces the unnecessary workload for teachers, along with increasing the learning graph."
Sustainable Practices in Educational Institutions: World Environmental Health Day 2023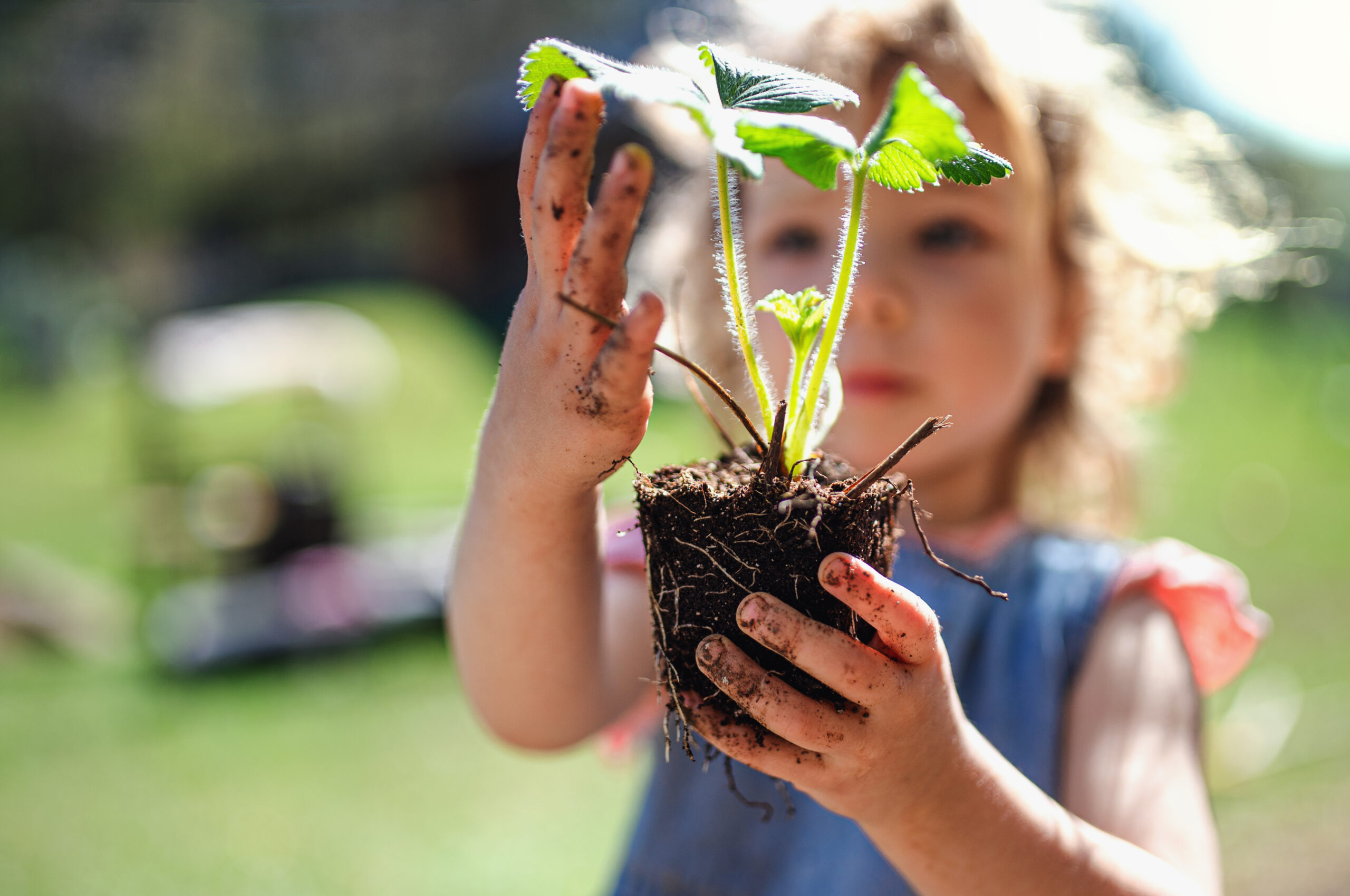 World Environmental Health Day 2023 brings with it a poignant reminder of our collective responsibility towards the planet. As we stand at a critical juncture in the fight against environmental degradation, the role of educational institutions in promoting sustainability and environmental health takes center stage. In this article, we delve into the multifaceted realm of sustainable school practices, focusing on their role in reducing the carbon footprint, addressing wastage, and nurturing environmental health in the Indian context. We will also explore why education centers should place sustainability at the core of their educational mission.
One of the most pressing environmental issues of our time is the burgeoning carbon footprint. Educational institutions, as hubs of knowledge and innovation, possess immense potential to influence this paradigm. Through conscientious efforts to reduce carbon emissions, educational institutions can significantly contribute to a healthier planet. Implementing energy-efficient systems, promoting eco-friendly transportation options, and advocating for responsible resource consumption are just a few ways in which educational institutions can lead the charge in carbon footprint reduction.
Addressing Wastage
Wastage in educational institutions extends beyond the disposal of materials; it encompasses valuable resources like energy, water, and food. Sustainable school practices necessitate a vigilant approach to resource management. Educational institutions can adopt recycling programs, implement water-saving measures, and promote responsible food consumption. Moreover, teaching students about the consequences of wastefulness instills lifelong values of resource conservation. On addressing this issue, Yashraj Garg, Co-founder, Envirocare Foundation, a social and non-profit initiative said, "To begin with, schools can employ imaginative, artistic mediums, such as visual and literary arts, to cultivate eco-friendly mindsets among students. By raising awareness through creativity, we can foster a collective commitment to sustainable daily practices. Additionally, schools should establish avenues for expression and advocacy, like clubs and waste management initiatives, within their communities. Such inclusive initiatives can broaden students' perspectives on climate change's social dimensions. Addressing food waste within school cafeterias is paramount. Implementing technology-driven food preservation models and involving students in socio-environmental projects can drastically reduce wastage."
Environmental Health in India: A Multifaceted Challenge
India grapples with a profound environmental health challenge, with air pollution standing out as a major concern. According to IQAir's World Air Quality Report 2021, India ranks as the fifth most polluted country globally among 117 assessed regions. In 2021, the country's annual average PM2.5 levels reached a staggering 58.1 micrograms per cubic meter (µg/m³), significantly exceeding the World Health Organization's guideline of 10 µg/m³ for annual mean PM2.5 concentrations. The situation is exacerbated by the return to pre-quarantine pollution levels observed in 2019, emphasizing the urgency of addressing this issue.
The Central Pollution Control Board (CPCB) reports that, as of September 22, 2023, India's National Air Quality Index (NAQI) stood at a moderate value of 78. However, many cities, including Bhiwadi (162), Pune (149), Jalandhar (147), and Gurugram (138), faced poor or very poor air quality levels. The primary sources of air pollution in India encompass fossil fuel combustion, biomass burning, industrial emissions, vehicular exhaust, and dust.
India's environmental health challenges encompass a broad spectrum of issues, from air pollution to access to safe water and sanitation, extreme weather events, loss of biodiversity, and emerging infectious diseases. According to the World Health Organization (WHO), environmental factors accounted for a staggering 26% of total deaths and 25% of the total disability-adjusted life years (DALYs) in India in 2019. Leading causes of environmental mortality and morbidity include lower respiratory infections, diarrheal diseases, chronic obstructive pulmonary disease, ischemic heart disease, and stroke.
While India grapples with these challenges, it has also undertaken significant initiatives to enhance its environmental health situation. Key programs include the National Clean Air Programme (NCAP), the Swachh Bharat Mission (SBM), the National Action Plan on Climate Change (NAPCC), the National Biodiversity Action Plan (NBAP), and the Integrated Disease Surveillance Programme (IDSP). These initiatives reflect India's commitment to addressing pressing environmental concerns.
Educational Institutions Leading the Way
Notably, several educational institutions in India have emerged as pioneers in reducing their carbon footprint and promoting sustainability on their campuses.
The Indian Institute of Technology (IIT) Delhi, achieved a remarkable feat by reducing its carbon footprint by over 50%. This achievement was accomplished through the strategic purchase of power from green generators and the installation of solar panels on campus rooftops. The institute also implements an innovative waste management system that converts organic waste into biogas and compost.
Similarly, Sri Ramakrishna Engineering College (SREC) in Coimbatore has undertaken a meticulous study of its carbon emissions from January 2018 to December 2019. The study revealed that the college emitted just 5.8 tonnes of carbon dioxide equivalent (CO2e) per student per year, surpassing the national average of 6.7 tonnes CO2e per capita per year. SREC has adopted a range of sustainable measures, including the use of LED lighting, energy-efficient appliances, rainwater harvesting systems, and biodegradable packaging materials.
One such example is provided by Pallavee Dhaundiyal Panthry, Chief Communication Advisor, World of Circular Economy (WOCE), an organisation in environment, climate, and sustainability solutions, "As we stand on the precipice of a world grappling with environmental challenges, schools emerge as beacons of hope, illuminating the path toward a sustainable future. The question at the forefront of this journey is: How can we help individuals adopt 'Sustainable Human Behavior' to support the growth of all people and help them lead a life of dignity, thereby creating a culture of sustainability among the masses? For instance, take the example of the Green School in Bali, Indonesia. Their curriculum goes beyond traditional education; it's a holistic approach to sustainability. Students there learn about sustainable farming practices, participate in reforestation efforts, and engage in constructing eco-friendly bamboo buildings. Picture students on field trips, immersing themselves in the intricacies of ecology, their hands in the soil, planting seasonal crops, and nurturing an eco-agricultural sensibility. Schools should foster an environment of open discourse — a sanctuary where students commune, exchange ideas, and champion a more environmentally sustainable future for all. Schools must integrate sustainability into their very DNA. It's not a subject but a way of life, an ethos that guides every decision and action."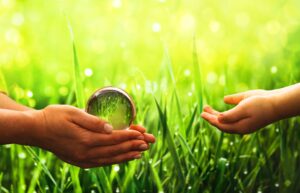 Sustainability has evolved from a buzzword into a moral imperative. Educational institutions are not merely centers of academic learning but also institutions tasked with shaping responsible global citizens. Focusing on sustainability aligns with this mission and equips students with competencies vital for the future. Additionally, sustainable practices in educational institutions can lead to cost savings, creating a win-win situation for both the environment and the institution. On the importance of schools to follow environmentally friendly practices, Mamta Shekhawat, Founder, Gradding.com said, "To make the entire environment sustainable, schools should provide quality education. Schools should teach everyone that to secure the future generation & their needs, the current generation must meet all their requirements with eco-friendly methods. There must be suitable lessons present in the curriculum by which students know the importance of a healthy environment. That is how education plays a huge role in making environment healthier."
Today's younger generations are increasingly vocal about environmental concerns. They aspire for an eco-friendly world and demand action on climate change. Children and adolescents engage in self-reflection about their actions and contemplate how the broader community can contribute to sustainable development. This burgeoning eco-consciousness is a powerful force that educational institutions can harness to effect positive change. By integrating sustainability into the curriculum and school culture, educators can nurture this innate desire for a greener planet.
Educational Institutions can embark on various initiatives to promote sustainability effectively. These include:
Curricular Integration: Incorporate environmental education across subjects to provide students with a holistic understanding of sustainability issues.
Green Infrastructure: Develop sustainable school facilities, incorporating features like solar panels, rainwater harvesting, and green spaces.
Waste Management Programs: Implement recycling and composting programs to reduce waste and educate students about responsible disposal.
Student Engagement: Encourage student-led eco-clubs or initiatives that empower young minds to drive sustainability efforts.
Community Involvement: Extend sustainability practices beyond the school gates by involving parents and the local community.
"Create opportunities for students to engage in practical, hands-on learning environmental projects. As Maldives is facing serious issues related to seagrass restoration. Therefore, our students have established a small seagrass nursery at the school and have been successfully restoring the seagrass since March 2023. I strongly believe by integrating these strategies, schools can not only educate students about environmental responsibility but also serve as role models for sustainable practices." Said Mohsina Mirza, Principal, Billabong High International School, Maldives.
The imperative for sustainable school practices in nurturing environmental health cannot be overstated. Educational institutions have a pivotal role to play in reducing the carbon footprint, addressing wastage, and fostering environmental health, particularly in the context of India's unique environmental challenges. By embracing sustainability, educational institutions prepare students for a future where responsible environmental stewardship is not an option but a necessity. These commendable efforts by educational institutions not only reduce their environmental impact but also serve as inspiring examples for the broader community. On World Environmental Health Day 2023, let us reaffirm our commitment to the planet and recognize the profound influence that educational institutions can wield in shaping a brighter, greener future