5 TED Talks to inspire you on International Literacy Day
8th September is International Literacy Day. Today, we bring 5 TED Talks by eminent educators and edtech pioneers to inspire you and help you in promoting reading, literacy and learning.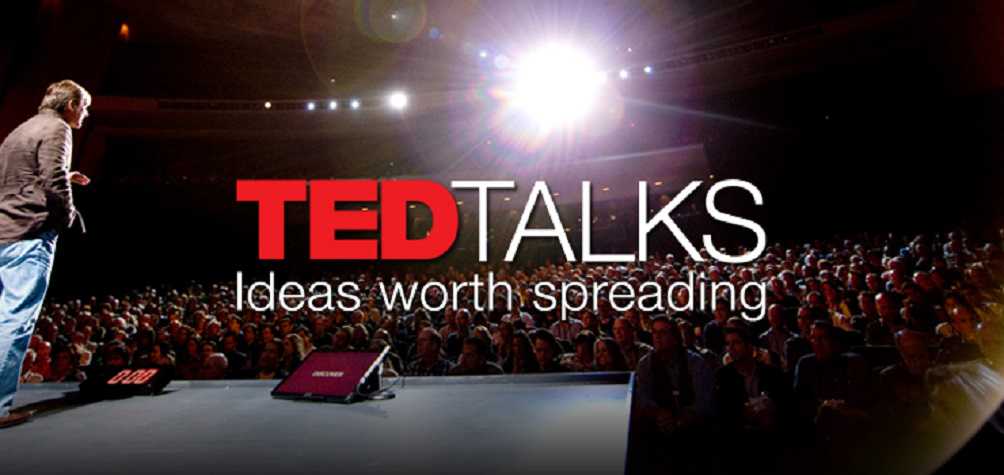 8th September is International Literacy Day. Today, we bring 5 TED Talks by eminent educators and edtech pioneers to inspire you and help you in promoting reading, literacy and learning.
Let's teach for mastery — not test scores: Sal Khan (Khan Academy)
Would you choose to build a house on top of an unfinished foundation? Of course not. Why, then, do we rush students through education when they haven't always grasped the basics? Yes, it's complicated, but educator Sal Khan shares his plan to turn struggling students into scholars by helping them master concepts at their own pace.
Why massive open online courses (still) matter – Anant Agarwal (edX)
2013 was a year of hype for MOOCs (massive open online courses). Great big numbers and great big hopes were followed by some disappointing first results.
But the head of edX, Anant Agarwal, makes the case that MOOCs still matter — as a way to share high-level learning widely and supplement (but perhaps not replace) traditional classrooms. Agarwal shares his vision of blended learning, where teachers create the ideal learning experience for 21st century students.
The History of Reading and the Literate Life: Seth Lerer at TEDxUCSD
Professor Seth Lerer is Dean of Arts and Humanities and Distinguished Professor of Literature at the University of California at San Diego. He had previously held the Avalon Foundation Professorship in Humanities at Stanford University.
Lerer specializes in historical analyses of the English language, in addition to critical analyses of the works of several authors, including in particular Geoffrey Chaucer. Lerer won the 2010 Truman Capote Award for Literary Criticism and the 2009 National Book Critics Circle Award in Criticism for Children's Literature: A Readers' History from Aesop to Harry Potter.
The Importance Of Your Mother Tongue: HantzHessouh at [email protected]
This TED Talk is about the importance of keeping your native language focusing mostly on International Students. Overall HantzHessouh wants the audience to understand that this is an important topic and talks about why it is relevant as well as shares some of the negative impacts losing your native language can have on an individual.
Hantz is 17 years old and a junior at the International School of Bangkok. He is Canadian-African and lived in Quebec, Canada for 10 years before moving to Ghana followed by Thailand. His first language is French and he started learning English upon his arrival in Ghana. He enjoys participating in activities such as basketball and track and field, as well as helping out with play productions. His Ted Talk focuses on the importance of your mother tongue and the effect losing it can have on you and the people around you.
Rise of the global teacher: Lord Jim Knight and Mina Patel at TEDxMidAtlantic
While serving as Education Minister in the UK, Lord Jim Knight saw classrooms being transformed by new technology and teachers using the internet to share lessons to millions of students around the world. Mina Patel says that video conferencing is ushering in a new era in teaching, where students can be on different continents and connected live to experts wherever they are. The next-generation classroom is here.
Jim Knight is the Chief Education Adviser at TES Global Ltd, a member of the House of Lords and a visiting Professor at the London Knowledge Lab of the Institute of Education. He was a Member of Parliament in the United Kingdom from 2001-2010 and served as Education Minister and Employment Minister. Mina is the founder and Executive Director of Video Conferencing for Global Learning (VCfGL). Mina jointly chairs the UK VC Partnerships Group, where she has worked alongside national advisers from across the UK, to put together broadband guidelines for the Department for Education to support VC technology in schools.
We hope you found this article interesting. Please do share your comments and feedback. You may also write to us at [email protected] with your story ideas, articles and any school or K-12 education related stories.
Image and content courtesy: TED.com
28th edition of CBSE Sahodaya Schools Conference begins at Vadodara
The 28th National Annual Conference of Sahodaya School Complexes on the theme of Education 4.0-Reinventing
Education 2030 and beyond begins.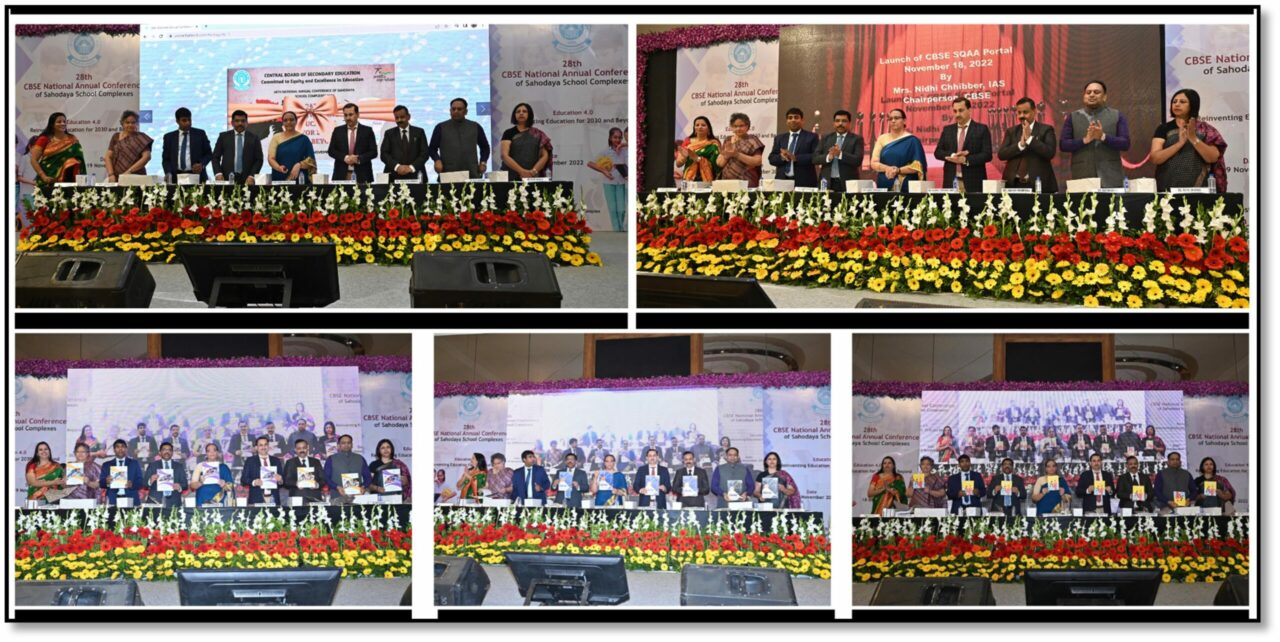 The 28th National Annual Conference of Sahodaya School Complexes (2022) began on 18th November 2022. This year the conference is being held in collaboration with Gyan Sarovar Sahodaya –The Central Gujarat CBSE Schools Sahodaya Complex.
The theme of the conference is "Education 4.0: Reinventing Education for 2030 and Beyond" with the objective to sensitize school leaders and prepare them for the era of education 4.0 with the necessary changes in the design of curriculum and pedagogy.
Sub Themes
Social dynamics and development of education
School Leadership for futuristic schools
Technology is indispensable for education
Capacity Building of teachers
AI in school education
Creative Learning
Positioning curriculum for 2030 and beyond
Moving from Transactional Leadership to Transformational Leadership
Building Learning Communities
Schooling Vs. Education: Bridging the gap for a better India for 2030 and beyond
Community School Partnership for quality education
This year's conference is hosting the representatives of more than 200 Sahodaya School Complexes and educationists from around the world in a two-day event at Vadodara.
Principals from 800 plus CBSE affiliated schools in the country and abroad, academics, and senior officers of the Board are participating in this two-day conference which will dwell upon various themes such as Community School Partnership, Schooling versus Education, Technology for Education, Artificial Intelligence in Education, Building Learning Communities, Leadership, Creative Learning, and Capacity Building of Teachers.
The inaugural session of the conference began with the address of the Chairperson CBSE Smt. Nidhi Chhibber highlighting the roles and responsibilities of school principals and administrators in realizing the objectives of NEP 2020 and making schools future ready.
A number of publications prepared by the Board were also launched by the Chairperson, on this occasion.
Conference Souvenir
A compilation of the probable best practices received from different schools across the country in the area of curriculum, pedagogy, capacity building of teachers, school leadership, school community partnership, and use of technology.
CBSE SQAA Portal
As per NEP 2020 recommendations, CBSE has developed a 'School Quality Assessment and Assurance (SQAA)' Framework based on 7 domains covering all the aspects of school functioning and can be useful as a tool for accomplishing individual and institutional excellence.
Practice Books in Science and Mathematics have been developed for Students of classes IX and X in the subjects of Mathematics and Science to strengthen the skills and competencies of students and help them apply the learned concepts in real-life situations and draw inferences.
These workbooks present a series of questions organised as themes, mapped to concepts from the curriculum of the respective class.
Item Banks
The board has designed and developed Competency Focussed Practice Questions aligned to the NCERT curriculum in the subjects of English, Mathematics, Science, and Social Science for Class X students to test conceptual understanding and application.
SAFAL Assessment Frameworks for grades 3, 5, and 8 were also launched today in the subjects of Language (English/Hindi), Mathematics, and EVS/Science. These include domains, strands, and competencies, and define learning outcomes at various proficiency levels.
PRAYOG
Pradhanacharya Yojna for Growth, has been designed in view of the important role of the Principals in the effective implementation of NEP 2020 in CBSE schools and covers various themes such as Innovative Pedagogy, Competency Focussed Education, Experiential Learning, Art integrated learning, Story Telling and Sports Integrated Learning, Systemic Reforms via initiatives such as SAFAL, HPC, SQAA, and Competency-based assessments, and other topics like Peer Education and Life Skills, Inclusive Education, Environmental Education, Pedagogy Leadership and Expectations from Principals.
Skill Education
A number of Skill Modules for Class VI-VIII on Travel and Tourism, Marketing, Media, Beauty & Wellness, Design Thinking, and Innovation were also launched today along with new modules for classes IX-XII in Library and Information Science, Cost Accounting, Early Childhood Care and Education.
Hand Book on Positive Parenting – A Ready Reckoner
The Board has always been sensitive and proactive regarding the mental health and wellness of students. Positive Parenting – A Ready Reckoner has been brought out by CBSE with the hope of adding value to the nuances of parenting and nurturing skills in a very simplistic and easy-to-follow manner. This publication by no means attempts to undermine the concerns and care of the parents already in place but may help in deepening the understanding and in building positive relationships amongst schools, parents, and students. The contents have been carefully curated post-COVID challenges and include topics such as the Mental and Emotional Wellness of Children, Parenting the Pre- teens, Gender Equality and Child Abuse Protection, Children with Special Needs, Online Learning for Parents, and more.