6 Steps To Redefine Early Childhood Care And Education
Apart from parent education and the availability of qualified teachers, we need planning of infrastructure to set minimum standards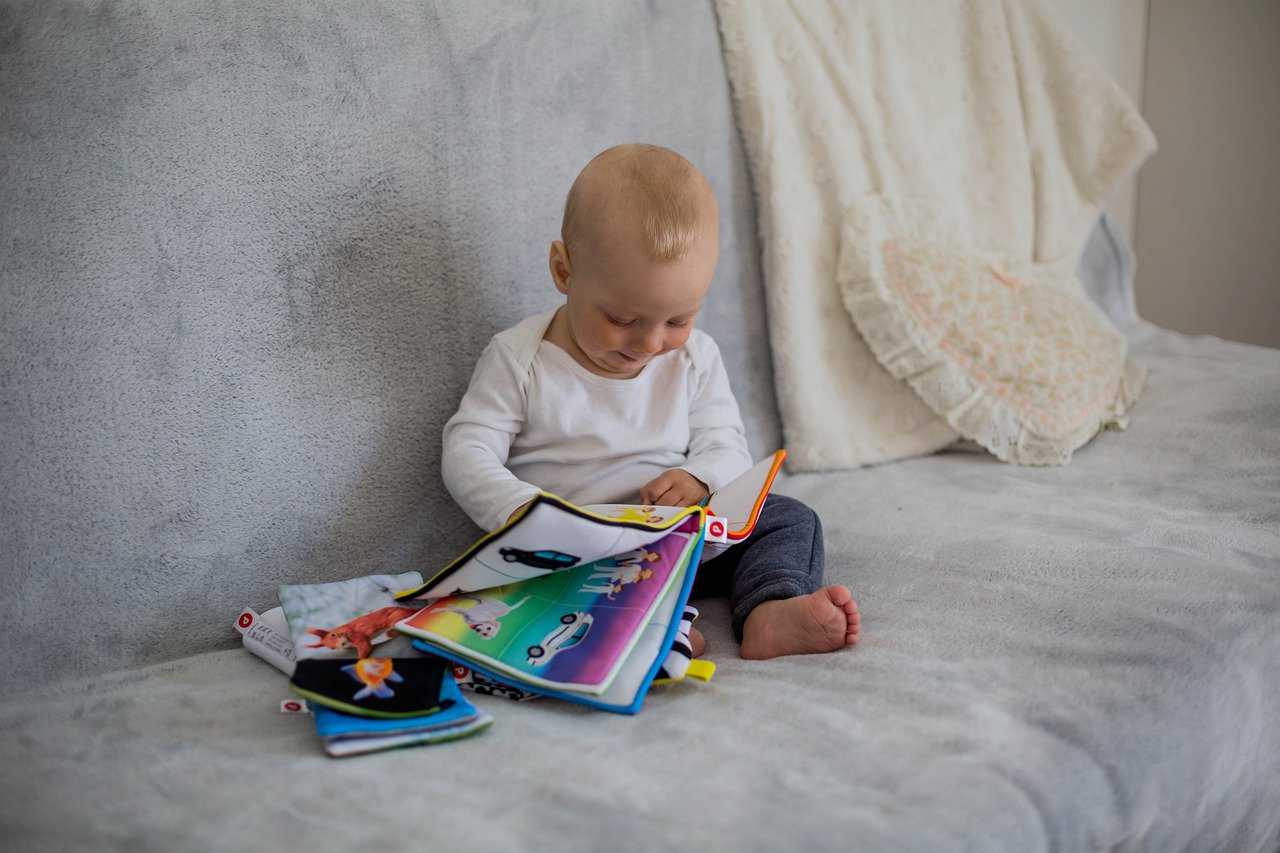 Early childhood care is one of the most crucial elements in our education ecosystem today. It is extremely important that attention is paid to the development and running of pre-schools because they are the most important part of a child's education and lays the foundation for the career of a child. Unfortunately, there is a sheer dearth of planning and infrastructure in the system which is depriving young children of quality education.
Let us look at six very important elements in Early Childhood Care and Education and pre-schools.
1. Planning and infrastructure development has to start from the pre-school level
To start with there should be mandatory registration of all pre-schools in the country. Currently, though there are thousands of pre-schools in the country, there no data or system to evaluate these schools. At present, a little over 15 per cent of preschools are in the organised sector while the vast majority is in the unorganised sector. What is a matter of concern is that there is no standard curriculum as each one follows its own system. This leads to an unbalanced approach towards education and improper and incomplete education to students.
In order to educate parents about good and bad pre-schools, it is essential that there is regulation for preschools so that there is a standardisation of curriculum and education in these schools. This, along with mandatory registration, will bring in some kind of balance in the system.
2. Availability of qualified teachers at the early education level
Delivery of meaningful Early Childhood Care and Education (ECCE) is impossible without well-trained teachers. Duly qualified, well-trained teachers are critical to delivering high-quality early childhood education. Untrained human resources is a big challenge for the pre-school sector. At present, most of the teachers at preschools or early schools have either not received formal training or have not opted for formal teachers' training in ECCE. It is extremely important that they should be given formal training through a standardised training process. Retention of quality teachers is another major issue that is being faced by the preschool sector as demand outstrips supply.
The UK government has defined strict qualifications for teachers and minimum wages. In India, we need to follow a similar system and prescribe minimum wages for teachers. We also need to build a strong accreditation system for teacher training institutions.
3. The requirement for minimum infrastructure
A majority of the preschools in the unorganised sector lack the minimum infrastructure required in a proper preschool. This is where regulation has to come in to define the minimum standards for a preschool to qualify to impart basic education to children. There should be a requirement to have the minimum books and toys for children in every classroom which are children-friendly and educative in nature. There is a need to invest at least Rs.10,000 for books and toys in each classroom for this.
4. Adopt best practices
There is an urgent need to adopt best practices in ECCE centres and programmes of private institutions which should be given government accreditation and made role models for others to follow. At the same time, good programmes in each state should also be accredited for setting minimum standards. Also, best practices from countries like Singapore, which has invested heavily in ECCE and has among the most evolved ECCE systems in the world should be replicated in India. This includes the preparation of a curriculum for the kindergarten level which is reviewed every five years. Preschools in Singapore also need a license to operate and adhere to their Child Care Act. A similar system can be put in place in India.
5. Setting benchmarks and minimum standards
It is essential for the government to set national benchmarks and minimal standards and curriculum for preschools as it will set the minimum standards for preschools and determine the quality of education imparted by them. The National ECCE policy prescribes minimum standards for preschools which is a welcome thing but the crucial thing is how the policy will be implemented. Apart from government involvement, there is also the need for an industry-led body to set minimum standards with a mandate to ensure that they are implemented in schools.
There is a need for the government to provide a curriculum for preprimary education which should be age, culture, and region appropriate. At present, there is no standardised curriculum for preprimary education. This needs to be corrected and standardised. Like the minimum standards, there should be participation from the private sector in this effort as well so that there is proper representation from all aspects of the education sector.
6. Parent Education
Most importantly, parents need to be educated about the needs of the children and in the context of the children's cognitive and social needs. They need to be made aware of the standard of education that will take care of these needs in children. For this, they need to be made aware of the curriculum and how updated it is to the children's education needs.
What India needs is to implement early childhood policy to regulate and manage preschool education in India and develop a standard curriculum to be followed across states in the preschool sector in the country. That will develop a balanced approach towards preprimary education and bring in a balanced growth in the education of children.
About the author: Dr. Reeta Sonawat
Director, Ampersand group
Former Dean, Prof. & Head, Department of Human Development
SNDT Women's University, Mumbai
Sarala Birla Gyan Jyoti honoured with prestigious 'Climate Action Project School of Excellence' Award
Only 250 schools globally were recognized because of their intense work on climate education in a whole-school approach. The recognition was awarded by Cartoon Network Climate Champions and Climate Action Project.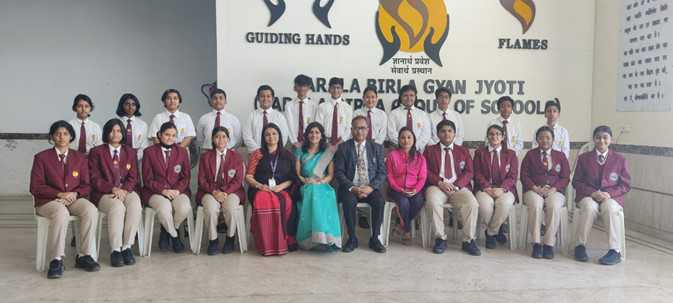 Sarala Birla Gyan Jyoti in Guwahati, India, was awarded the Climate Action Project School of Excellence. Only 250 schools globally were recognized because of their intense work on climate education in a whole-school approach. The recognition was awarded by Cartoon Network Climate Champions and Climate Action Project.
Cartoon Network Climate Champions is a climate change awareness initiative that sets out to inspire kids to take on daily challenges that collectively can make a big difference to the health of our planet. It has been developed in collaboration with WWF, a world-renowned environmental organization.
Climate Action Project is a free, global education project that was launched by Take Action Global, an education non-profit based in the USA, involving 2,700,000 teachers and students across 146 countries. The project aims to help students learn about the climate crisis in authentic ways and disseminate solutions online. The recognized schools submitted their work for the past year and met extensive criteria, including a school-wide commitment to climate education and student solutions.
Sarala Birla Gyan Jyoti has participated in global projects RiseUp4SDGs (India), Let's Be Human, Be One (Serbia), LeapEd Global Learning – Climate Change (Malaysia), the 17 Sustainable Development Goals competitions, implementing the three R's schoolwide and planting gardens in the community, at home and school. Students committed to training to become active Global SDG Ambassadors to raise awareness during virtual Student Hubs with 21 other countries. Students also actively collaborated with students in Brazil, Croatia, South Africa, Sweden and the UK in task-based projects. Currently, all Climate Change projects are student-led.
The selected 250 Climate Action Project Schools of Excellence were announced on 4 November 2021, during Climate Action Day, an annual online live event attended by 250,000 people globally. The event speakers included HRM Prince William, President James Alix Michel, Seychelles, Rick Davis, NASA, Matt Larsen-Daw, WWF, HRM Princess Esmeralda, Belgium, Juan Pablo Celis Garcia, UN Environment Programme, and other world leaders and climate scientists.
The winners were announced by Dan Russell, the voice actor behind several characters in Cartoon Network global hit series The Amazing World of Gumball, and Nandi Bushell, an 11-year-old musician, an influencer, and passionate climate advocate.
Statement by HRM Prince William "We need youth's creativity to repair our planet. We need students to invent and to innovate – to think beyond where we are now and to be optimistic about our future."
Statement by Koen Timmers, Climate Action Project: "Young people have the capacity to do more than learning about climate change. They all can come up with solutions, take small actions, and inspire others to change their lifestyles."
Statement by Dr. Jennifer Williams, Climate Action Project: "Our community of educators has come together in support of climate education for all. We are committed to ensuring students have access to information, ideas, and opportunities to take action for the planet, and, today, these Schools of Excellence are leading the way for the entire world."
Statement by Dr. Diganta Halder, Principal Sarala Birla Gyan Jyoti: "Stopping Climate Change has become a critical issue that needs to be addressed by every human being, but even more importantly in our schools. Students should be aware of Climate Action and the importance of achieving the goals set by the United Nations for peace and prosperity for all by 2030 and to become leaders of impact in the future."