6 Things Schools Can Do To Build A Strong Anti-Colonial-System Among Kids
Let's teach our kids about harmony in inclusivity with examples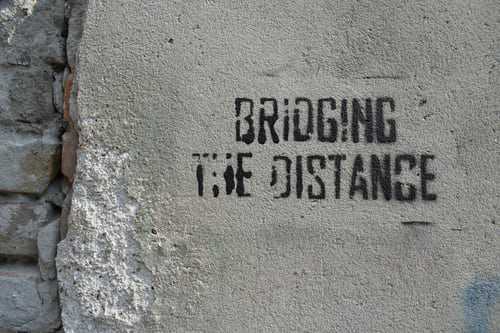 Nobody is born a racist/classist/sexist. We all preach the fact but where are we lacking that our children grow up to become people who are either a part of the oppression/hate group or, as the privileged ones, turn a blind eye to the problems around them? Maybe, it's time we work on our foundation and educate not only the academic way but the right way.
Today, let's discuss some important aspects that schools across the world can adapt to uproot the visible and invisible colonial system discrimination – for students, for teachers, for staff, and for everyone around us.
1. Rebuild
The entire structure of education and treatment of all needs a resurrection. What we're presenting to the students through books needs to be introspected. They need to consume education that leads them forward with open minds and not bagged with patriarchal learnings. And, most importantly, equality norms need to be rechecked. Is everybody receiving equal merit-rights? And, sometimes people of colour might need more to stand equally with the privileged.
2. Inclusivity
The schools need to actively recruit teachers, students, and staff of colour. There needs to be a conscious decision to have people of colour in one of the higher authority positions. We need to find better ways to teach our kids about harmony in inclusivity. They need to be led in a way where they learn the power of inclusion and do not get a sense of power based on their colour, class, and caste.
3. Discussion
Don't shun uncomfortable confrontations. Address them rather than making them live in the pretence that everything is ok. Talk about long-lived racism, sexism, classism, social divide, and the fight that brought a change and the fight that is needed for full equality. Teachers and school staff need to guide them on how to face and learn about discrimination and the ways privileged can help the minority to grow.
4. Provide and Read Resources
There is no two way about the fact that our academics need a rebirth. The kinds of books kids read in their early stages and also further, play a big role in shaping them. The schools need to provide diverse resources for both teachers and students to develop critical consciousness.
5. Action Against Discrimination
There is a dire need for schools to take strict actions against the ones who perform and encourage any kind of discrimination in the premises.
6. Training Teachers
It's the teachers who spend the maximum time with students in a school and their conduct influences students for sure. Hence, schools need to train their teachers and teach them ways to handle discrimination-related issues among their students.
What else can schools do to bring a change in the system? Let's discuss.
Sarala Birla Gyan Jyoti honoured with prestigious 'Climate Action Project School of Excellence' Award
Only 250 schools globally were recognized because of their intense work on climate education in a whole-school approach. The recognition was awarded by Cartoon Network Climate Champions and Climate Action Project.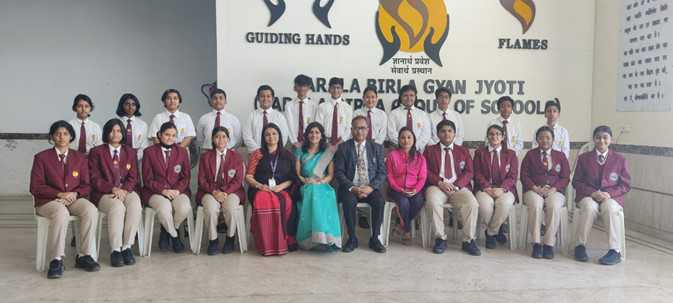 Sarala Birla Gyan Jyoti in Guwahati, India, was awarded the Climate Action Project School of Excellence. Only 250 schools globally were recognized because of their intense work on climate education in a whole-school approach. The recognition was awarded by Cartoon Network Climate Champions and Climate Action Project.
Cartoon Network Climate Champions is a climate change awareness initiative that sets out to inspire kids to take on daily challenges that collectively can make a big difference to the health of our planet. It has been developed in collaboration with WWF, a world-renowned environmental organization.
Climate Action Project is a free, global education project that was launched by Take Action Global, an education non-profit based in the USA, involving 2,700,000 teachers and students across 146 countries. The project aims to help students learn about the climate crisis in authentic ways and disseminate solutions online. The recognized schools submitted their work for the past year and met extensive criteria, including a school-wide commitment to climate education and student solutions.
Sarala Birla Gyan Jyoti has participated in global projects RiseUp4SDGs (India), Let's Be Human, Be One (Serbia), LeapEd Global Learning – Climate Change (Malaysia), the 17 Sustainable Development Goals competitions, implementing the three R's schoolwide and planting gardens in the community, at home and school. Students committed to training to become active Global SDG Ambassadors to raise awareness during virtual Student Hubs with 21 other countries. Students also actively collaborated with students in Brazil, Croatia, South Africa, Sweden and the UK in task-based projects. Currently, all Climate Change projects are student-led.
The selected 250 Climate Action Project Schools of Excellence were announced on 4 November 2021, during Climate Action Day, an annual online live event attended by 250,000 people globally. The event speakers included HRM Prince William, President James Alix Michel, Seychelles, Rick Davis, NASA, Matt Larsen-Daw, WWF, HRM Princess Esmeralda, Belgium, Juan Pablo Celis Garcia, UN Environment Programme, and other world leaders and climate scientists.
The winners were announced by Dan Russell, the voice actor behind several characters in Cartoon Network global hit series The Amazing World of Gumball, and Nandi Bushell, an 11-year-old musician, an influencer, and passionate climate advocate.
Statement by HRM Prince William "We need youth's creativity to repair our planet. We need students to invent and to innovate – to think beyond where we are now and to be optimistic about our future."
Statement by Koen Timmers, Climate Action Project: "Young people have the capacity to do more than learning about climate change. They all can come up with solutions, take small actions, and inspire others to change their lifestyles."
Statement by Dr. Jennifer Williams, Climate Action Project: "Our community of educators has come together in support of climate education for all. We are committed to ensuring students have access to information, ideas, and opportunities to take action for the planet, and, today, these Schools of Excellence are leading the way for the entire world."
Statement by Dr. Diganta Halder, Principal Sarala Birla Gyan Jyoti: "Stopping Climate Change has become a critical issue that needs to be addressed by every human being, but even more importantly in our schools. Students should be aware of Climate Action and the importance of achieving the goals set by the United Nations for peace and prosperity for all by 2030 and to become leaders of impact in the future."