6 tribal students to study in Kerala city schools, thanks to school alumni
The 1991 batch of Sainik School has undertaken a unique initiative to coach tribal students to undertake the entrance test to the school. Of the 24 shortlisted students, 6 have been selected. This project was undertaken on the silver jubilee of the 1991 batch.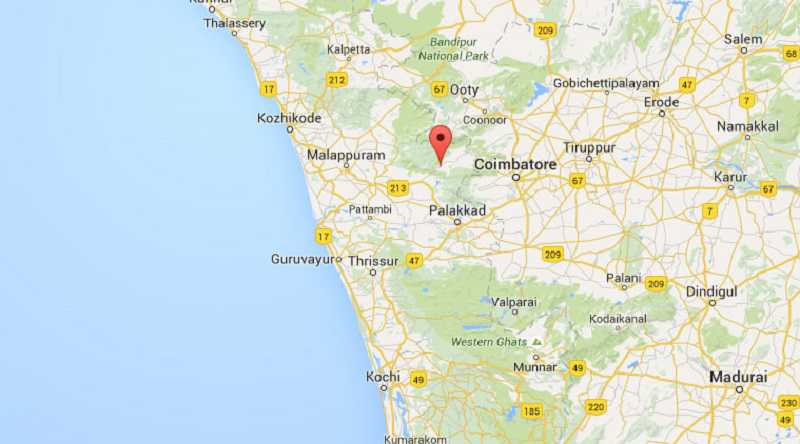 We all have heard about the phrase 'Giving back to my alma mater' and maybe some of us have used the phrase in essays or speeches. Here is a story of a bunch of people who have given back to their alma mater in a very different way. They have actually tried to bridge the gap between the school and children who desperately want to study.
6 tribal students from Kerala's Attappady region, the tribal zone in the state known for malnutrition and poverty, have weathered all odds and made it to the Sainik School at Thiruvananthapuram.
The credit goes to a unique handholding exercise launched by the 1991 alumni batch of the school, this is for the first time that children from the most backward tribal communities of Attappady have secured admission in Class VI at the school under the Defence Ministry. A total of 24 tribal children were selected from various schools at Attappady region to undergo a 6-month special preparation to participate in the All-India Sainik School examination held earlier this year. Out of the 24, 6 made it into the final list when the results were declared last week.
The 1991 batch took up the initiative to mark the silver jubilee of the batch and named the idea "Project Shine" in memory of a batch mate Shine Baby, who died in 2006. "Every batch takes up some project in their silver jubilee year. We thought about something innovative and meaningful to demonstrate our social commitment. Hence, we decided to prepare tribal children for the All-India entrance exam. In the long run, we want to groom defence officers from the tribal community," said Babu Mathew, convener of the project.
The coaching, that began in July, 2015, was held every Saturday for 6 hours and was based on socio-emotional learning approach, which imparts mental skills to understand and manage emotions and help build relationships and show empathy for others, Mathew added.
"After every class, each student was assessed individually and further course of the coaching was designed accordingly. The project also involved a socialisation process for the tribal children," he added. Dr Sunil Rajendran, another alumnus of the 1991 batch, said the emphasis was all-round development of the children. "The transformation has been visible: their body language and the attitude have undergone a sea change. The key is making the tribal children and their parents realise that there are unlimited possibilities beyond what they have been led to believe," Dr Rajendran added.
Mathew pointed out that the responsibility of the batch doesn't end with the children securing an admission , in fact the alumni batch would continue to support the tribal students to ensure that they complete the course. "6 of our batchmates would function as local guardians for these children, to give necessary financial support until they complete Class XII. In the past, students from ST communities, who had got admission at the Sainik School, had not completed their classes at the school."
While it is indeed a sign of the times to come when tribal children make it to good schools. However, these developments carry a social and mental cost with them for the parents as well as children. The reason being the same lack of exposure and motivation which is hard to come by in the tribal belt. R Sathi, whose son R Vishnu is a recruit, said none from her Vannanthalamedu colony at Attappady had gone outside to study. "My son is worried about what would happen at the new school," said Sathi.
Project Shine is a remarkable example of what can be achieved with determination and a spirit of giving. We hope many more alumni across the nation will take a leaf from the alumni of Sainik School and do something similar and give back to the nation.
Image Courtesy: www.indianexpress.com
Smile Foundation and Shell Launch STEM Project on Pi Day
The initiative will benefit less-privileged students from government schools.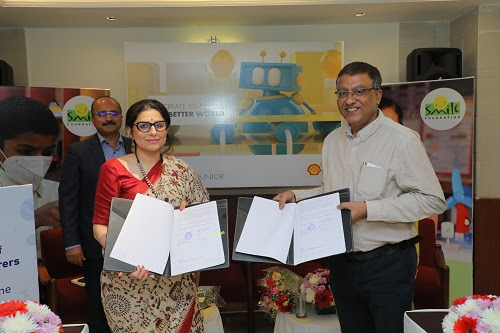 On the occasion of International Pi (π) Day, Smile Foundation and Shell launch 'NXplorers Junior' programme in three Indian states. NXplorers is Shell's global flagship Social Investment STEM (Science, Technology, Engineering, and Mathematics) educational programme aims to benefit over 25,000 children during the first year by enabling them to understand, navigate and address local and global challenges, as underlined in the Sustainable Development Goals (SDGs). NXplorers is also aligned with the National Education Policy 2020 and delivers societal benefits.
The innovative initiative will benefit less-privileged students from government schools and affordable private schools, studying in rural and hard-to-reach areas in the states of Andhra Pradesh, Telangana and Kerala. Its design also includes endeavour to create awareness amongst parents on the importance of STEM education, especially for girl children.
"Shell firmly believes that, provided with the necessary skills and guidance, young people can be a driving force to find sustainable solutions to the major global challenges of our time. Launched in 2018, Shell's global flagship STEM programme NXplorers is aligned with the National Education Policy 2020 that aims to transform India into an equitable and vibrant knowledge society. With the Smile Foundation partnership, we aim to expand this programme to Andhra Pradesh, Kerala, and Telangana and offer young minds the platform to design sustainable solutions to ease the pressure on food, water, and energy," said Ms. Latika Taneja, Head of Corporate Relations – India.
The programme is being rolled out in concurrence with the educational authorities of the respective state governments. Besides students, teachers, parents and communities are involved actively while implementing the programme so that it remains sustainable in the long-term.
"We are excited to roll out this innovative programme in India. We are hopeful that our children will not only leverage STEM education in building their future career but also will grow up and develop leadership ability in finding sustainable solutions in various walks of life," said Mr. Santanu Mishra, Co-founder & Executive Trustee, Smile Foundation.
The NXplorers Juniors will train both 6th and 7th grade students. NXplorers Juniors Level-I course will be delivered through a combination of teacher's guide, PowerPoint slides, and several instructional videos. The facilitator guide will outline the essentials to be covered in each session, exercises, discussion, checkpoint questions, a summary, assessment, and research to be undertaken by students after the session.
The United Nations Sustainable Development Goals (SDGs), exploring SDG Solutions, researching global goals, and developing a challenge and choosing a solution etc. are covered in the NXplorers Juniors Level-1.
NXplorers – Learning for a Life Time, envisions to provide a minimum of 3-5 years of NXplorers exposure to the students at various levels. The objectives include developing strong knowledge and skill set among students so that local and global challenges can be addressed by them. Developing sustainable models of implementation by engaging teachers, school leaders and communities effectively, creating awareness amongst parents regarding the importance of STEM education, especially concerning girl education are part of the overall goals.
About Smile Foundation
Smile Foundation is a national development organization directly benefiting over 1.5 million underprivileged children and their families every year through more than 400 welfare projects in education, healthcare, livelihood and women empowerment spread across 2,000 remote villages and urban slums in 25 states of India.
About Shell
Shell is one of the most diversified international energy company in India with over 10,000 employees and presence across upstream, integrated gas, downstream, renewable energy, and deep capabilities in R&D, digitalisation, and business operations; with a retail presence across six states – Karnataka, Tamil Nadu, Telangana, Maharashtra, Gujarat, and Assam.