Does India have what it takes to become a knowledge economy?
India has the sheer numbers. By 2050 our population will surpass China's. However, do we have what it takes to become a knowledge economy? The government is working on some initiatives but a strong focus on our education system will help.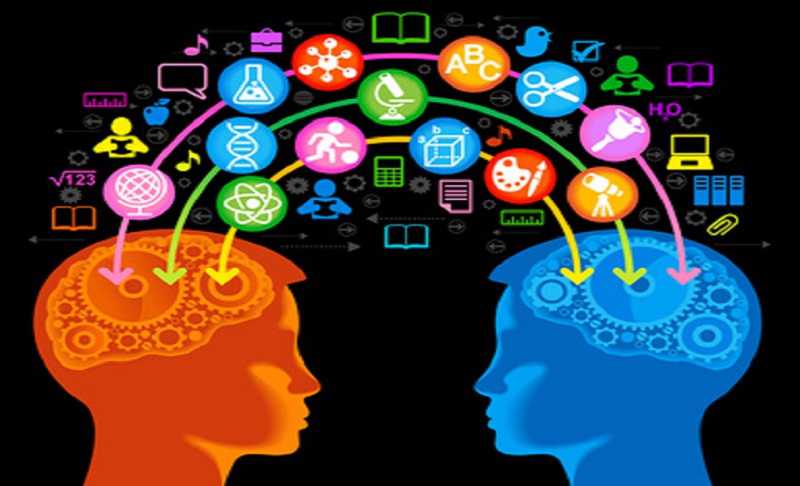 For a very long time India has been synonymous with the IT industry and software exports across the globe. Since the country's performance has been so good in this field, it warrants a look at what have been doing right so far and what further steps need to be taken to transform India into a knowledge economy.
That India's policymakers are concerned with the employability of the working-age populations is clear by the fact that within 6 months of assuming office, the new administration established a Ministry of Skill Development and Entrepreneurship, boosting the skill development initiatives of the previous regime in a major way. Within the next 6 months, it also brought out a highly promising 'National Policy for Skill Development and Entrepreneurship 2015'.
However, like its precursor, the 'National Policy on Skill Development 2009', it takes 2022 as the timeframe for its skilling initiatives. Its focus is on those who are in the workforce at the moment and those who will enter it up to that year.
It is important to note that these initiatives aim largely for low and semi-skilled manufacturing jobs which is significant. However, if we have to realise the vision of developing India into a knowledge economy then policymakers need to concurrently focus on preparing a highly skilled and dynamic workforce.
In this context, it is important to realize that India is sitting on a potential goldmine of human talent. Our workforce will surpass that of China's in 2030, and peak in 2050, so we have a wide window of opportunity to realize our workforce ambitions for a knowledge economy in the next 2 decades.
The World Economic Forum's Human Capital Report 2013 argues that while, 'long-term thinking around human capital often does not fit political cycles or business investment horizons … lack of such long term planning can perpetuate continued wasted potential in a country's population and losses for a nation's growth and productivity'. Using measures to indicate the quality of early childhood, the report ranked India 78th on overall human capital status out of 122 countries – 63rd in education and 112th in health and wellness.
While technical and vocational education and training might enhance the employability prospects of the present and near-term labour force, if we wish to truly become a knowledge economy, with highly skilled and dynamic rather than abundant, cheap labour force, we should revamp our profoundly inadequate, inefficient and inequitable early health and education systems.
Preprimary schools (with families) inculcate a set of employability skills, referred to as non-cognitive, soft, generic or life skills. While these skills are difficult to measure, they play a significant role in determining formal schooling and later labour market success. They foster emotional security and motivation in children – traits that trigger child exploration in early years of life. The chart below shows how preprimary enrollment is clearly graded by income status.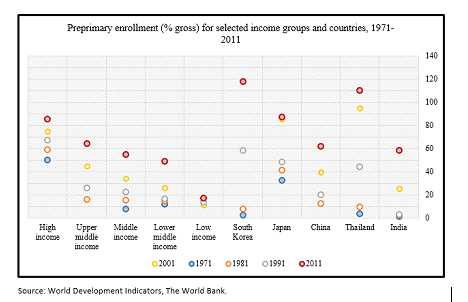 This is also supported by emerging empirical evidence based on employer surveys. Soft skills enhance employability directly as well as through their indirect impact on professional trainability.
A case in point is the Chinese education system which has been criticized for promoting memorization and conformity at the cost of creativity and analytical rigor. As a result of which, multinational employers in China complain, while it is easy to find employees for junior positions, it is difficult to get good managers.
The World Bank's STEP framework offers relevant guidelines to policymakers, particularly in developing countries, to develop employable skills and enhance the productivity of their labour force, starting with 'getting children off to the right start'. Indian policymakers need to pay heed to this neglected aspect of policy.
As innocuous as it may seem, soft skills may actually hold the key for India to become a knowledge economy tomorrow. As all big achievements go, we need to start preparing for it from today itself and make no mistake it isn't only about schools; children learn a lot of soft and people skills at home too. Are you prepared to teach them?
image courtesy www.cciq.com.au
Smile Foundation and Shell Launch STEM Project on Pi Day
The initiative will benefit less-privileged students from government schools.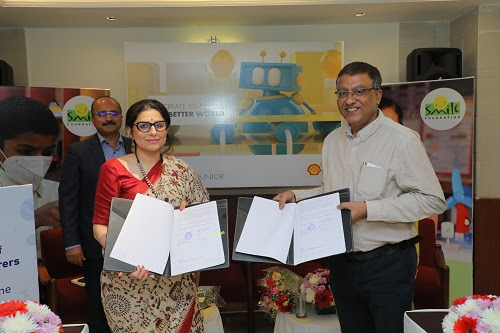 On the occasion of International Pi (π) Day, Smile Foundation and Shell launch 'NXplorers Junior' programme in three Indian states. NXplorers is Shell's global flagship Social Investment STEM (Science, Technology, Engineering, and Mathematics) educational programme aims to benefit over 25,000 children during the first year by enabling them to understand, navigate and address local and global challenges, as underlined in the Sustainable Development Goals (SDGs). NXplorers is also aligned with the National Education Policy 2020 and delivers societal benefits.
The innovative initiative will benefit less-privileged students from government schools and affordable private schools, studying in rural and hard-to-reach areas in the states of Andhra Pradesh, Telangana and Kerala. Its design also includes endeavour to create awareness amongst parents on the importance of STEM education, especially for girl children.
"Shell firmly believes that, provided with the necessary skills and guidance, young people can be a driving force to find sustainable solutions to the major global challenges of our time. Launched in 2018, Shell's global flagship STEM programme NXplorers is aligned with the National Education Policy 2020 that aims to transform India into an equitable and vibrant knowledge society. With the Smile Foundation partnership, we aim to expand this programme to Andhra Pradesh, Kerala, and Telangana and offer young minds the platform to design sustainable solutions to ease the pressure on food, water, and energy," said Ms. Latika Taneja, Head of Corporate Relations – India.
The programme is being rolled out in concurrence with the educational authorities of the respective state governments. Besides students, teachers, parents and communities are involved actively while implementing the programme so that it remains sustainable in the long-term.
"We are excited to roll out this innovative programme in India. We are hopeful that our children will not only leverage STEM education in building their future career but also will grow up and develop leadership ability in finding sustainable solutions in various walks of life," said Mr. Santanu Mishra, Co-founder & Executive Trustee, Smile Foundation.
The NXplorers Juniors will train both 6th and 7th grade students. NXplorers Juniors Level-I course will be delivered through a combination of teacher's guide, PowerPoint slides, and several instructional videos. The facilitator guide will outline the essentials to be covered in each session, exercises, discussion, checkpoint questions, a summary, assessment, and research to be undertaken by students after the session.
The United Nations Sustainable Development Goals (SDGs), exploring SDG Solutions, researching global goals, and developing a challenge and choosing a solution etc. are covered in the NXplorers Juniors Level-1.
NXplorers – Learning for a Life Time, envisions to provide a minimum of 3-5 years of NXplorers exposure to the students at various levels. The objectives include developing strong knowledge and skill set among students so that local and global challenges can be addressed by them. Developing sustainable models of implementation by engaging teachers, school leaders and communities effectively, creating awareness amongst parents regarding the importance of STEM education, especially concerning girl education are part of the overall goals.
About Smile Foundation
Smile Foundation is a national development organization directly benefiting over 1.5 million underprivileged children and their families every year through more than 400 welfare projects in education, healthcare, livelihood and women empowerment spread across 2,000 remote villages and urban slums in 25 states of India.
About Shell
Shell is one of the most diversified international energy company in India with over 10,000 employees and presence across upstream, integrated gas, downstream, renewable energy, and deep capabilities in R&D, digitalisation, and business operations; with a retail presence across six states – Karnataka, Tamil Nadu, Telangana, Maharashtra, Gujarat, and Assam.